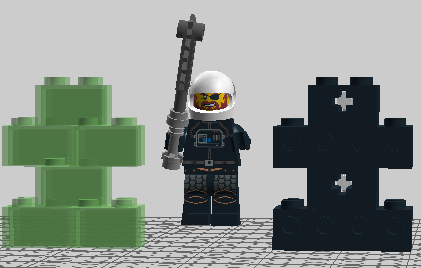 So, here stands a lone crazy minifig against the tide of Blokbots. But wait, these aren't normal blokbots, are they?
Oh ho! It's an Eviscabot! These horrors have only been seen by few, most of whom fail to speak of them. They are capable of slamming down on their foes and penetrating them ten times in a row (:twss:)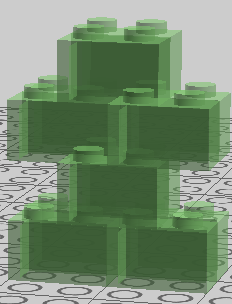 And this, actually, came to me in a dream: The Devabot! It is capable of shooting melting heat rays at its foes, has an AoE radiation attack, and is just as strong as a melee Blokbot in CC! That, plus it's made out of
GT
!
And a shot of the defender, because he just looks so cool.
So? Questions? Comments? Flame? Praise? Stats? All but the flame would be welcome.