When deciding which army I wanted to show first, from castle, vikings, pirates space etc, I decided to go with the one that could tie all of the rest together: the Anachronists. The Anachronists are a group of time-travelling badasses from the past, present and future who go on adventures in their time-travelling UFO.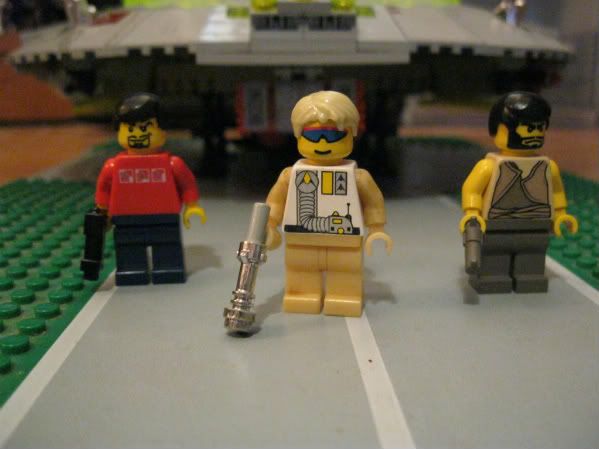 From left to right they are are Alex, Captain Johnson, and Darwin the Caveman (ironically the most civilized of the three; he acts like a Victorian Englishman).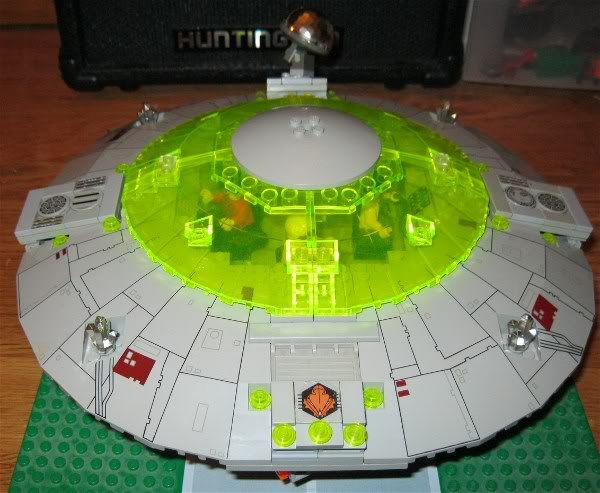 An Overwatch of their UFO. The gold ball in the back is the deflector shield.
The time travel device is in the front panel and the side panels feature engine boosters for that extra burst of speed.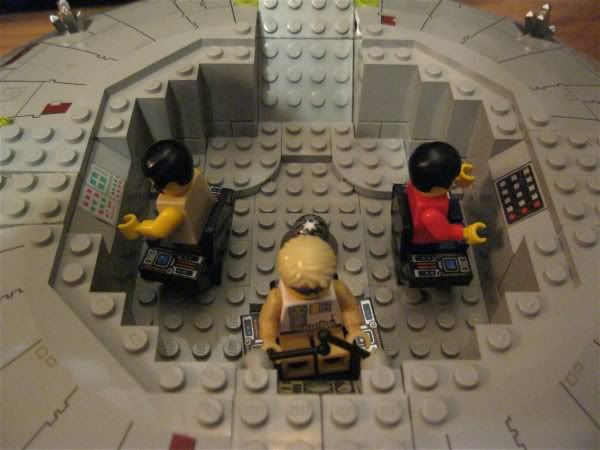 The interior of the UFO, with seats for the captain, navigator and weapons operator.
The floor opens up to store their gear.
The entrance ramp to the ship is in the back.
The UFO with all of the weapons out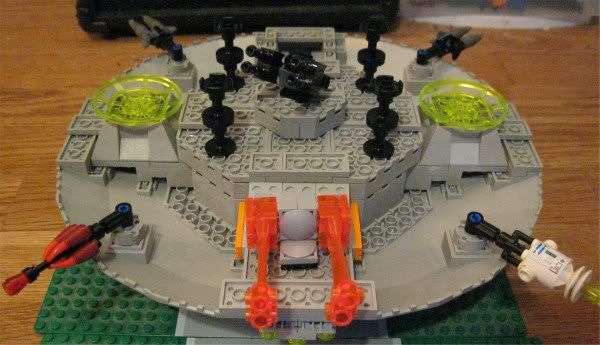 The Underside of the UFO. Besides the engines and landing gear, you can see all of the weapons. Front and center is the
OT Supercanon
. There is also a red plasma gatling gun for infantry, a pulse canon to take out electronics and energy shields, a quad barrel laser turret and 4 armor piercing missiles[/img]