I decided to put them all together for a lovely group shot.
It's become quite a force, and I'm not sure if I'm going to expand them anymore save for a MOC here or there. I know some people strive to have the biggest / best army but I'd probably rather work on people for them to fight.
The assembled navy, with the new Disruptor gunboat (left).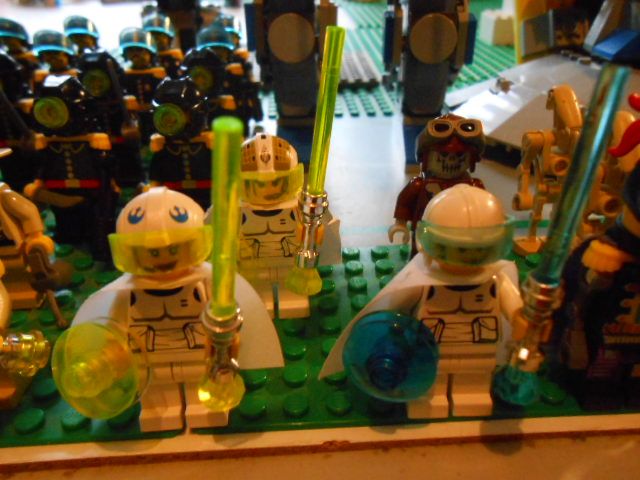 Himmelsjäger: knights / pilots / naval officers. The undead guy is the Red Baron.
Some new Psychobots (front), one on a simple new Hound speederbike I built. They're supposed to be the Prussian answer to the Immortal Maniacs / Immortals themselves. Arnold Schwarzenegger is also back there.
High command. To the left you can see Johnny Blitzkrieg, the new Field Marshal with a prototype sniper, also behind the Kaiser and his highest officers is a new Engineer and a Scout.
Representing the Third Alliance: some Bavarian Commandos (based on the guys driving the death karts in Silva's battle) with a Bavarian Prince / Knight to lead them.
In the back are two Space Nazis made from leftover parts and the good Trattorian scientist Pedodoctor.