In a wasteland overrun by zombies, small groups of humans fight for their very survival. Resistance fighters join together and fight to deter the menace that has overrun their land, all while attempting to contact the outside world or find a cure for this deadly plauge. Most believe this can be done...if only humanity can survive.
These are some figures I plan on using for a battle soon.
THE SURVIVORS:
Alabama Smith:
The oldest brother of the Smith family, Alabama now leads his two siblings after their parents' deaths. He has a flair for the flamboyant, which sometimes gets him into trouble. He is a hero with the ability to use his pistols in close combat like a hand weapon.
Oklahoma Smith: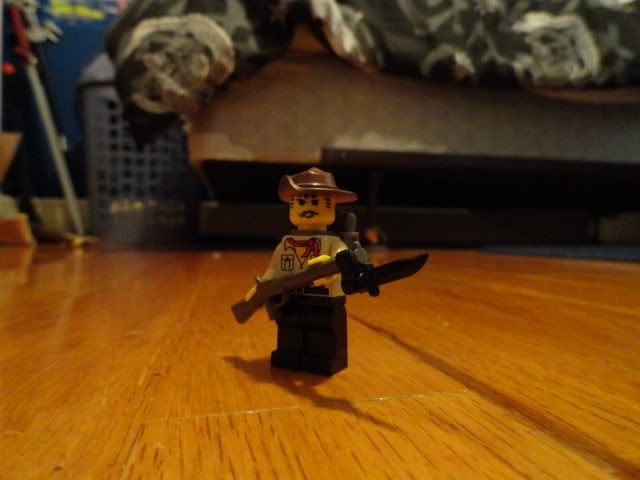 Alabama's younger brother. He is more levelheaded, and prefers to keep his enemies at a distance. He is also a hero, but neither he nor Alabama have cranky penalties. On the other hand, if any of the Smith siblings are killed, the brothers (that are still alive) go on a berserk rampage for 1d4 turns.
Virginia Smith: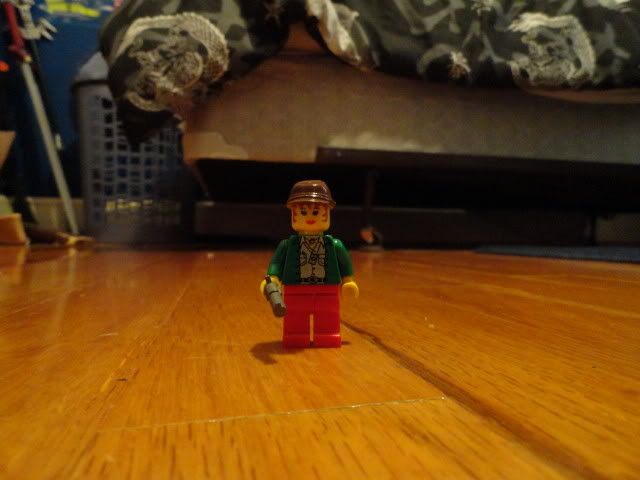 The youngest Smith sibling. Not a hero, but still formidable. She knows how to use her pistol...and where to kick if she gets into close combat.
"Scotty":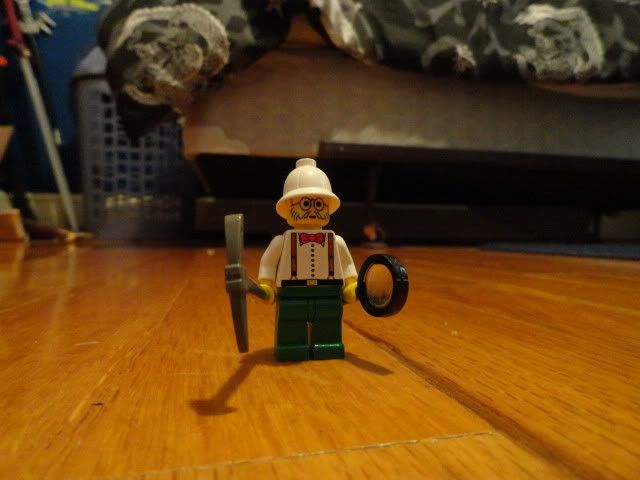 A family friend of the Smiths. He is the scientific mind of the group and thinks he may be able to cure the disease...but his analytical mind can be put to more destructive uses, as well.
EDIT: The rest of the pics
"Demo":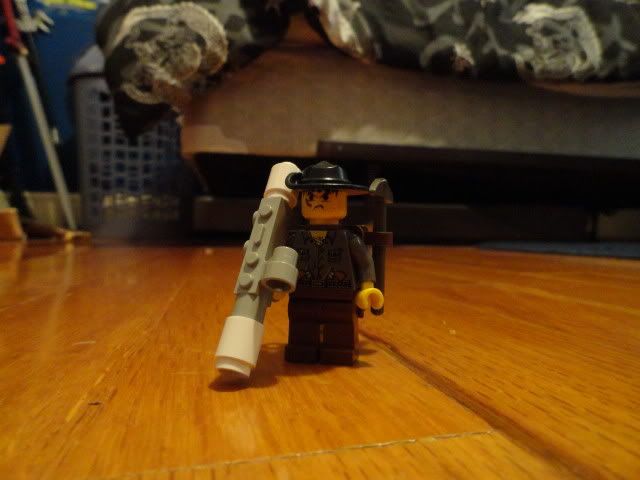 A mysterious figure who joined later on, after a chance meeting with the original four. As his nickname suggests, he likes explosions...which is clearly the reason for the single-use rocket launcher on his shoulder.
"The Kid":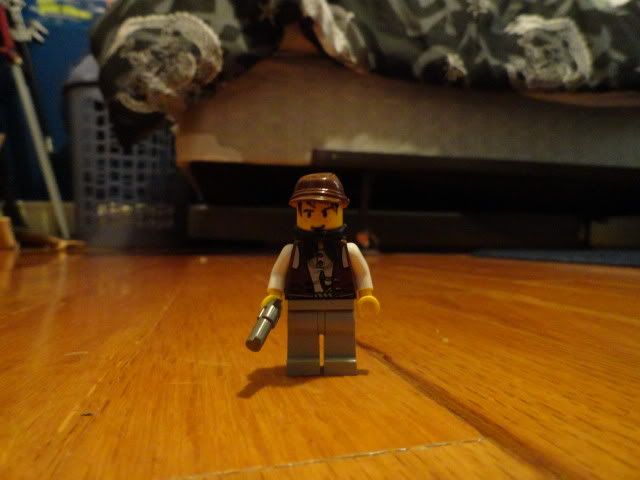 Another latecomer to the group. He's young but nimbile, and can get away from close combat without penalty.
waits for someone to make a joke about that...
"Guns":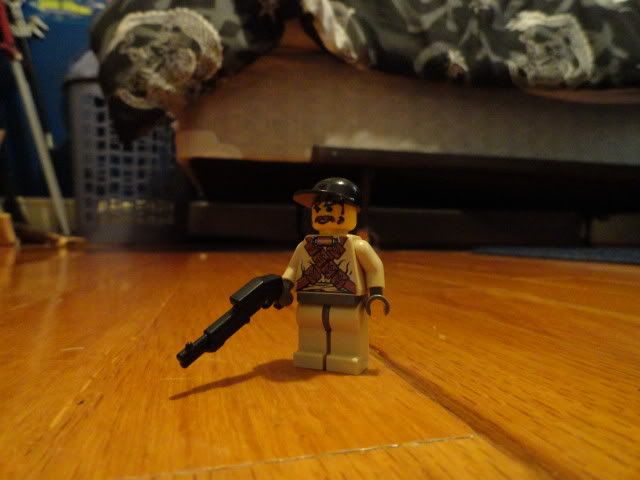 One of the group's more militant members, "Guns" must be from the South...between his drawling accent, his shotgun, and his (now mostly empty) ammunition bandoliers, where else could he be from?
Dave the Cop: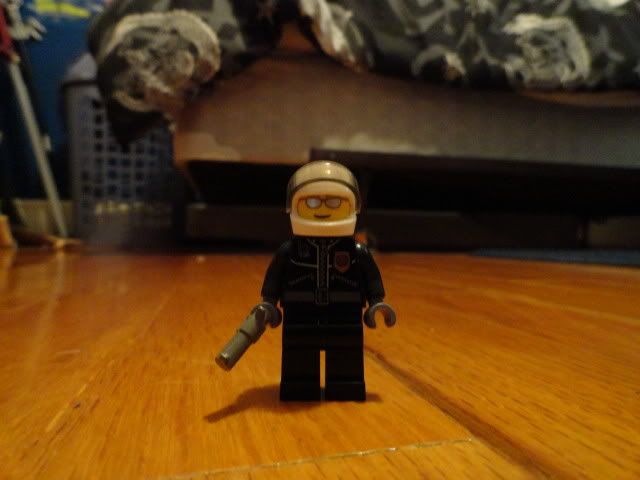 Dave made it on his own well enough, as long as his police motorcycle had gas. After it ran out, he sought out a group of people he could join. His sense of duty and commitment to the protection of the public means he can automatically redshirt for anyone within 6", hero or not.
This shows the contents of Oklahoma's and Demo's backpacks. Oklahoma has two grenades and some bullets (1 reload); Demo has 3 sticks of dynamite and a magnum pistol. (I know, I know, this picture sucks. Well, the rest are pretty good, and I'm relatively new to this. So get over it.)
THE ENEMY:
Skeletons: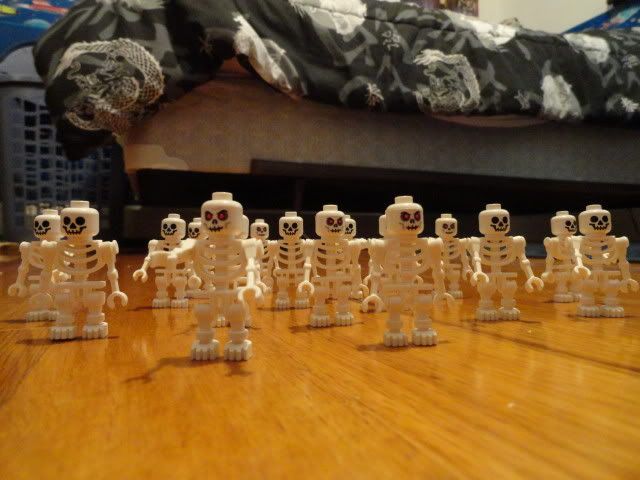 The basic cannon fodder for the undead. Not too bright, slow, and relatively easy to kill.
Zombies: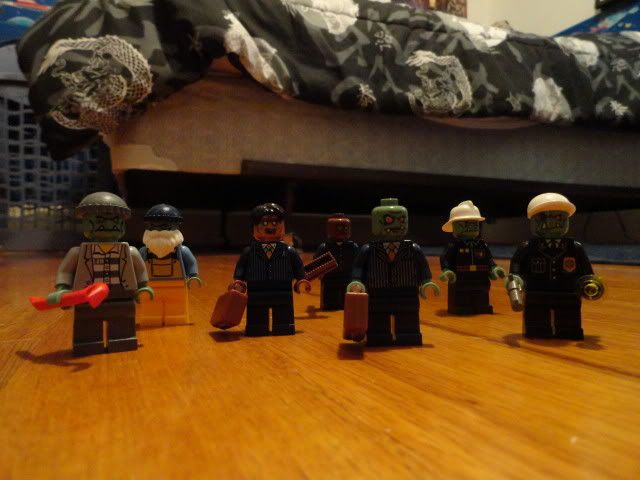 Undead in varying states of decay. These are no smarter or faster than the skeletons, but they are tougher...5 armor instead of 4, and a 50/50 chance of coming back after they're killed.
Ghoul:
A nasty creature, faster and smarter than any zombie. Better armed, too, with those claws. And did I mention he can teleport? I didn't? Yes, well, he can do that too.
Death: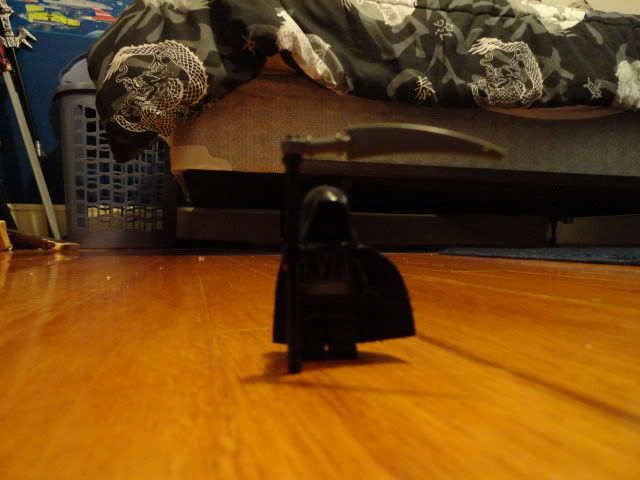 The physical incarnation of Death itself, this dark figure is covered in black robes and a hood that one would assume hides a head...but there is only complete darkness underneath, and anyone who has had a closer look is no longer alive. The wicked scythe is more than capable of sending you out of this life as well. And if he is killed, he will only be dispelled for a certain number of turns, but for longer each time--after which he can go right back to killing pesky mortals.
So there you go. I'm particularly proud of the zombies. Again, I plan on using these guys in a battle beginning of next week, and it will be that long before I can get back to the computer anyway. Any comments/suggestions/questions are welcome!