Somewhere in the jungles of an uncharted planet, several explorers boldly go where no man has gone before...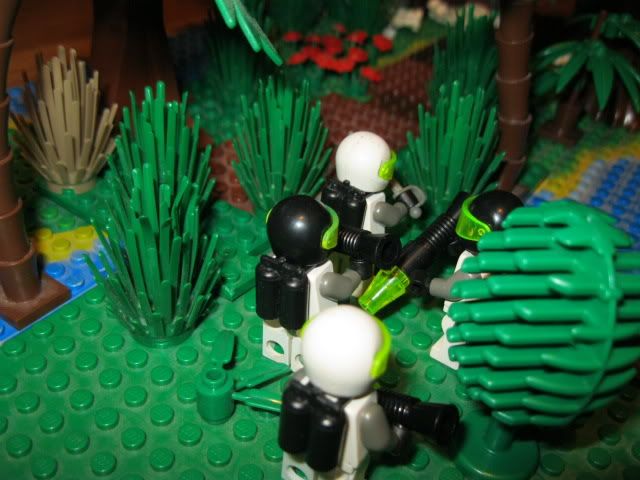 So far, other than some unusual flora and fauna, the expedition has found little of interest.
Stopping for a second to take note of the scenery, they are struck by something...
"What beautiful flowers," one of them says "I wonder what kind they are."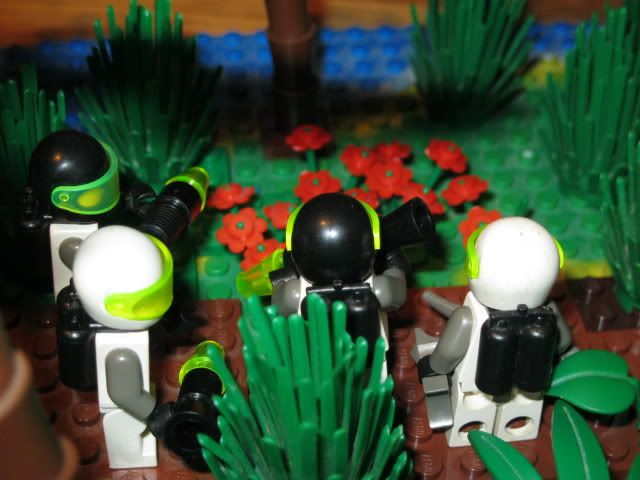 "Those look like blood orchids, if I'm not mistaken." replies the expedition's botanist. "According to some legends, they only grow around places where there has been great bloodshed. Personally, I don't put much faith in such superstitions. I mean, it's not like anyone else has set foot on this planet, much less been murdered on it..."
"Well, at least nobody recently right? These skeletons must be the remains of an ancient civilization that died off a long time ago." The botanist looks to the expedition's anthropologist and leader for reassurance.
"Um. actually given the rate of decomposition in this jungle, these skeletons may only be several weeks old. Which means that..."
PPFFFFTTT
Thud
Turns out that this planet is very much inhabited, and the natives don't take kindly to visitors. The expedition is wiped out, except for the geologist, who is taken alive. Why? It's because they have something far more special planned for him...
They take their captive deeper into the jungle, into the heart of a vast hidden city, and to the steps of their temple.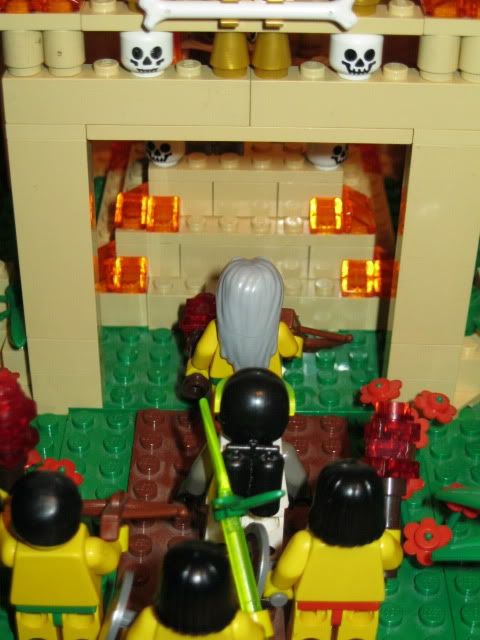 The captive is then led up the steps of a stone altar, where he is held down as more natives gather around him. What looks like a priest of some sort begins to chant ...
Before plunging an
OTC
into his victim's chest and ripping out the still beating heart.
You see, the Azteks believe that they are the servants of mighty gods, gods who demand bloodshed in their name, and gods who will destroy everything if sacrifices aren't made. The Azteks therefore center their lives around making war and taking prisoners. They have created a brutal and warlike, yet highly advanced civilization. While lacking lacking in any kind of gun or laser teknology (which they both fear as unknown teknology and disdain as the weapons of cowards, they are skilled metalworkers with an abundance of gold and
OT
, among other resources. They view
OT
as a sacred gift from the gods to aid them in their appointed duty of violence, and forge
OT
weapons in their temples.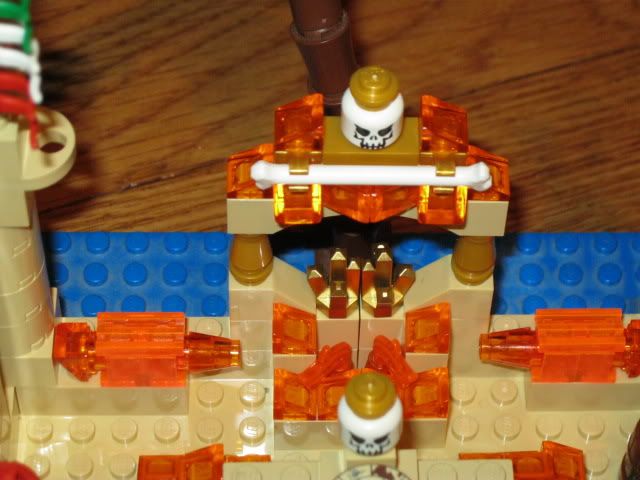 On to the Aztek forces...
These are Aztek hunters, who act as scouts and skirmishers for the Aztek main army.They are armed with crossbows and
RT
ended clubs. Although lightly armored and not always having the best military training, they are skilled shots, and excellent at setting traps and ambushes in the jungle.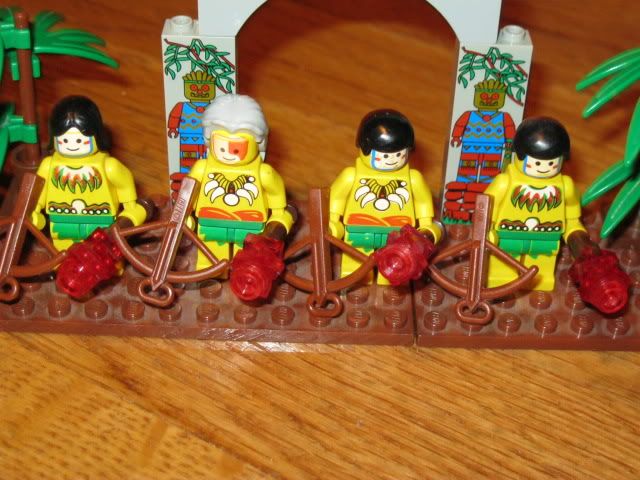 These are Aztek warriors, who make up the backbone of Aztek armies. They are armed only with melee weapons and shields, which are seen as more honorable than ranged weapons. Another feature that distinguishes them from the hunters is cool visors. The warriors are also better trained and work out a lot more.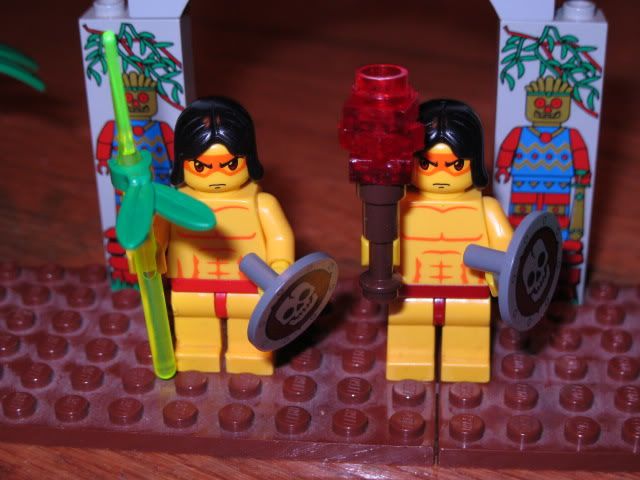 Veteran warriors may become Jaguar Warriors, elite shock troops armed with fearsome
OTCs
. The Jaguar Warriors also wear light armor and have helmets to protect them.
Here are some other elite warriors, armed with blue and purple crystalline swords.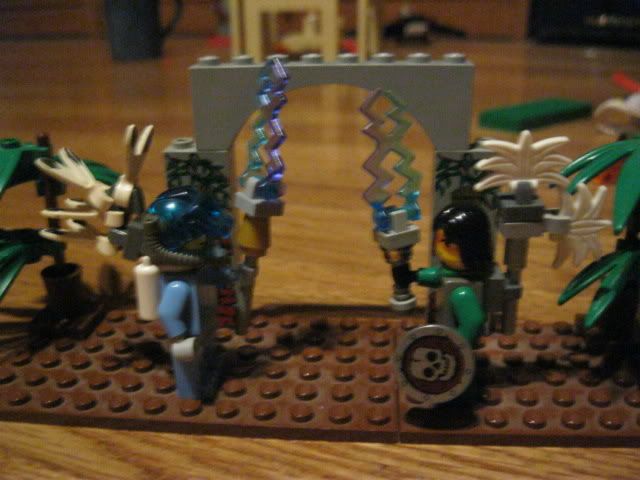 The blue one is an eagle warrior, who, though lacking the armor and shields of the other elites, makes up for this with a jetpack and a two handed crystalline sword.
Here is the emperor Briktezuma and the high priest, who due to the ingestion of hallucinogenic drugs in order to make him "closer to the gods," often goes into fits of homicidal rage.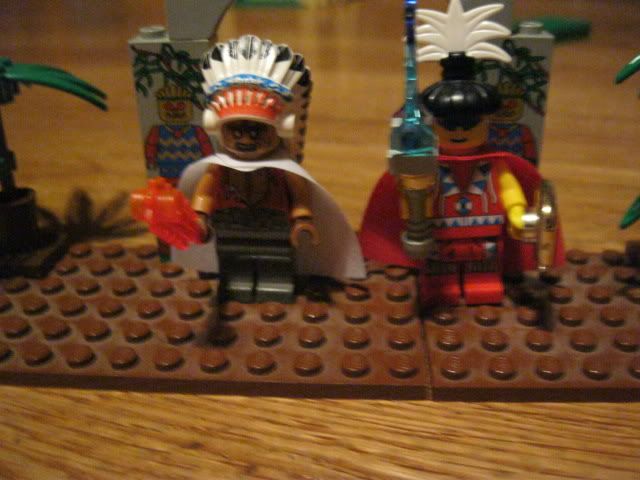 This is all I've got for the Azteks now, but I've also got a mech in the works. They may eventually have space ships, but they would basically be glorified boarding pods.