Greetings everyone,
So my time is short today, but in the last two weeks bricklink has pulled through and I am now able to present to all of you the "full" faction of my barbarian raiders. They round out about 450CP, which inches them closer to a full, head-on conflict with my Dragon Guard. They still need some sort of larger construction or war-machine, but I'm working on it. Below you'll find a picture of the complete warband.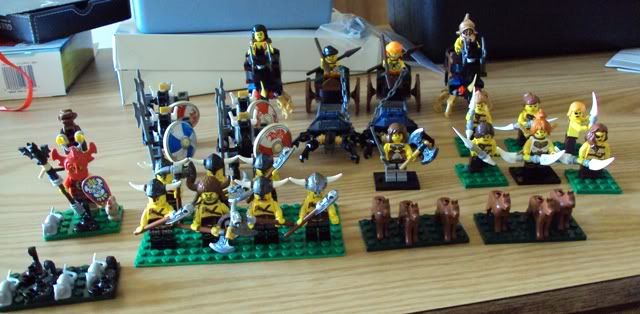 Here is a squad of Marauders wielding battle axes (UR 4/1d6+3 Dmg/Heavy Weapon). They are also equipped with horned helmets. Horned helmets have the stats of a hand weapon but allow for charging!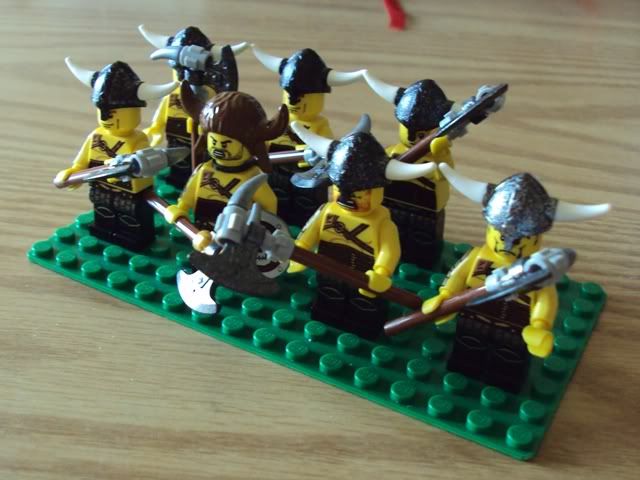 In the ranged department, a small band of Amazon Warrioresses. They are equipped with bone bows that are slightly stronger than your standard bow. All of them have Spider Gymnastix and Evasion (1d6 roll against all hits; on a 6 the damage is avoided).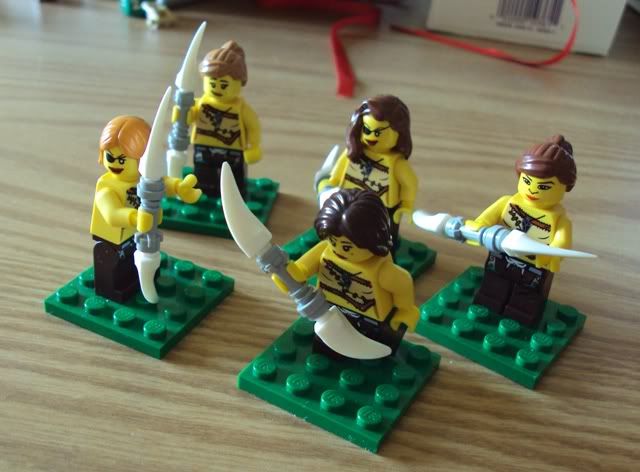 You've seen the chariots before, driven by javelineers. There is enough space on the back of each chariot for another fig to jump on, usually either a marauder or one of the two heroes:
And you've seen the minotaurs before; halberds and large shields, excellent armor and movement...they are beast:
Besides Beetle Chariots, the raiders also have what they call "Beetle Turrets"; these are the result of putting a defensive basket on top of the beetle and affixing a repeater crossbow unit. The riders are also equipped with handweapon and shield, should they need it.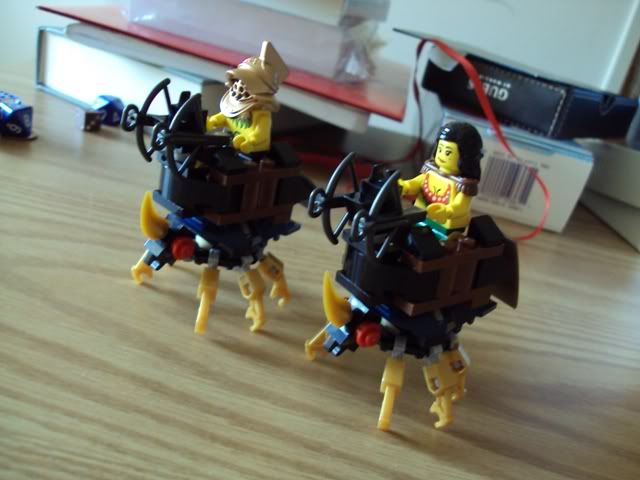 Magicks in the Hiimboredagain come from the shaman class. Each shaman has a supernatural dice pool (this one has 3d6 and 2d8), and also has a staff of summoning (see relevant discussion by IVhorsemen). He prefers to summon swarms and cast VooDoo type spells. Also in the shot are some hound units, either summonable or deployed with the regular army. Their rabies bite is poisonous and they will occasionally be paired with marauders to deadly effect.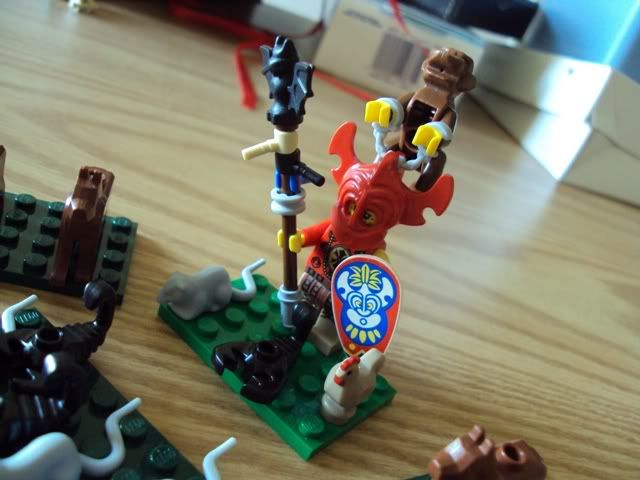 And what faction is complete without heroes? Here we have Conrad the Barber and his consort Valkyria: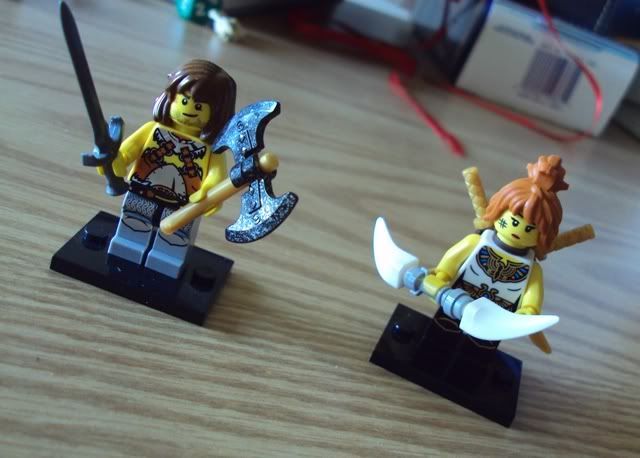 Enjoy
~Rev