Mini-Warhead goes back to school tomorrow. I recall what a depressing pain in the arse that is and so Mrs Warhead and me thought We'd cheer him up the only way how, short of burning down the school. By buying LoTR Lego sets in a mega sale! YAY! Mini-Warhead built all the sets himself! Truly he is learning the Way of the Brik.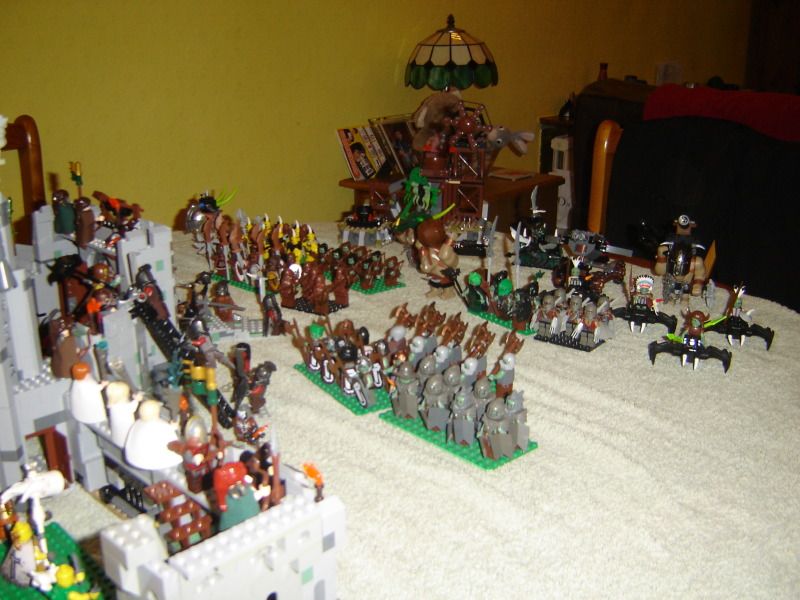 I threw in my Beastmen/Orc Horde and some Elvin Peach types and stuff to make the number of figs more impressive.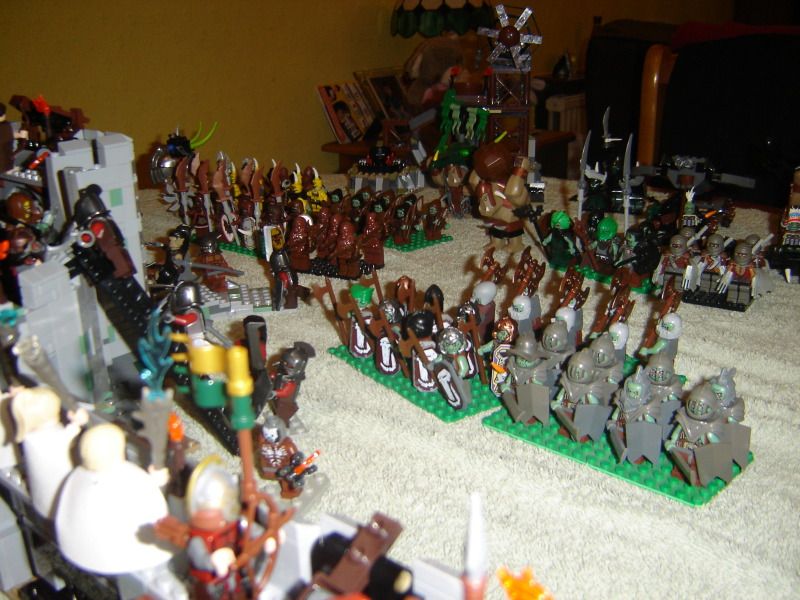 The Orc and Beastman Horde advance!
Zahura's Trollarm dude helps Gimli count Uruk Hai heads.
The Rohirrim getting their arss and horses kicked at the gate.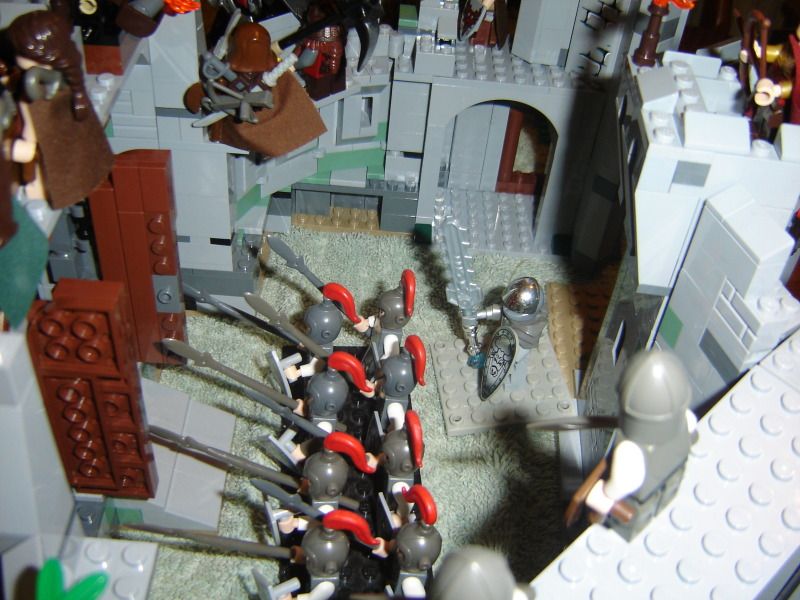 Clockwork Sah Silva guards the gate with a troop of Elvin Peach Infantry.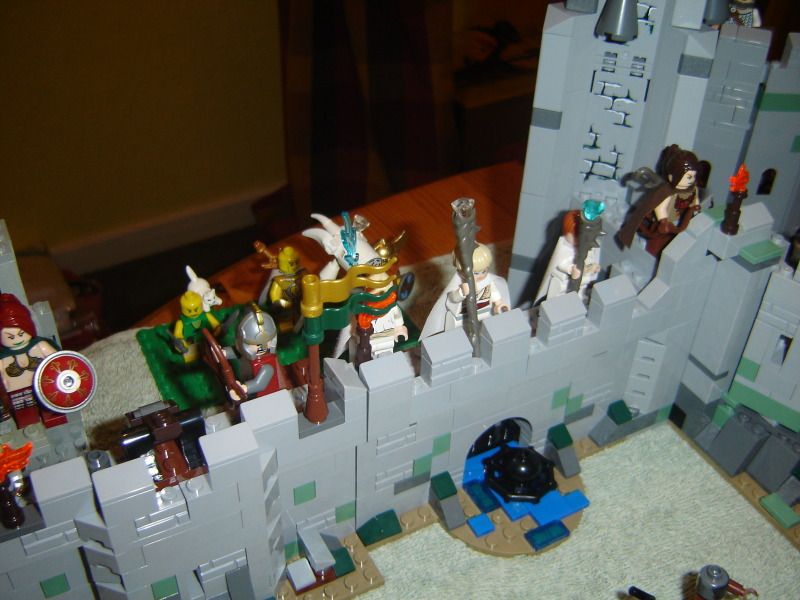 Elvin Peach Magi defend the culvert. The Halfling Belkar Bitterleaf a Holy Templar of Blahdyblah and a Dwarf is all that stands in the Orcs way should the wall fail.
True to the Film Plots of Fate a Uruk Hai Berserker goes unnoticed with a great big lit torch.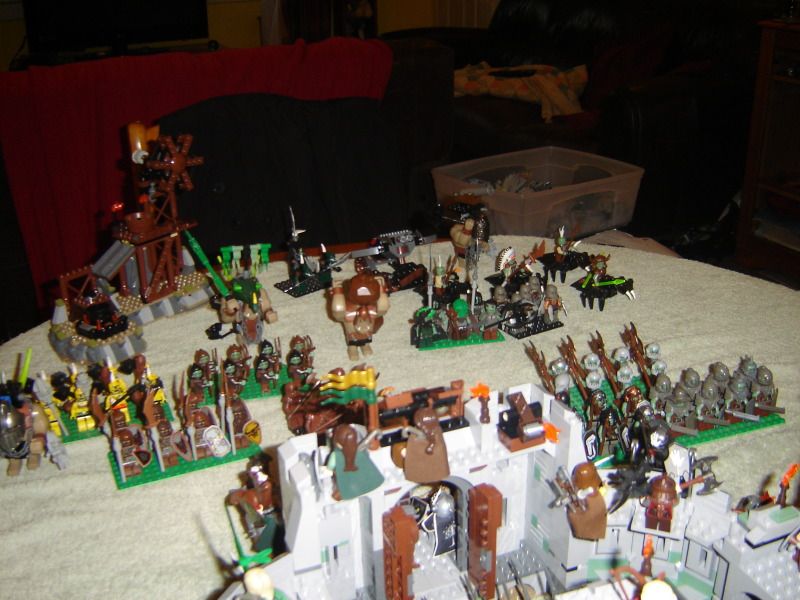 Doesn't look all that good for the defenders from this angle either.