So, everyone's favorite noob decided, that, after we allowed him onto the server, that he would steal some from the rest of us. he also found a village, and refusing to share its location. Some wanted him banned for these transgressions. Before any action was taken, I took justice into my own hands.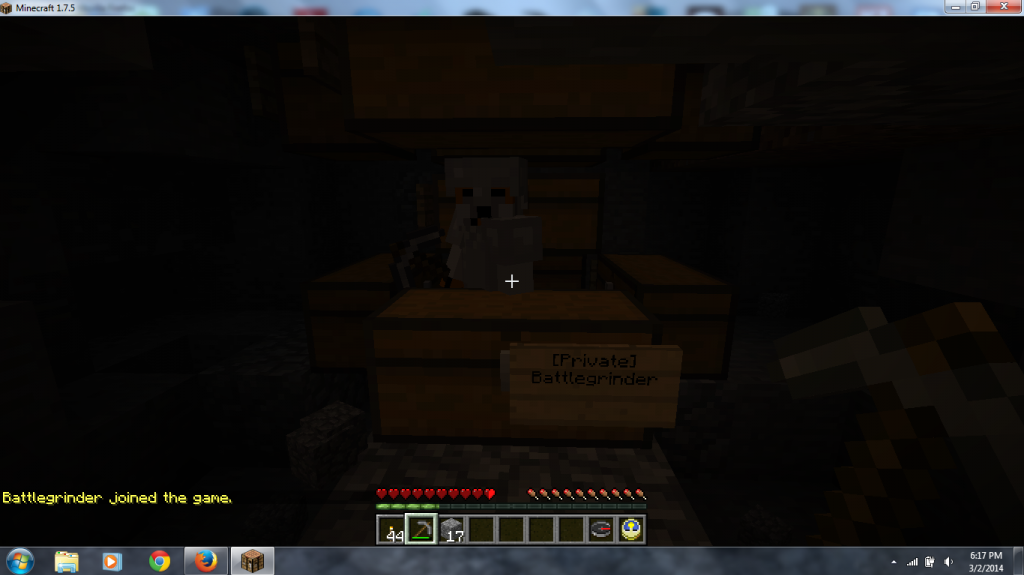 Here is brikguy, trapped within a cage of locketted chest (which cannot be opened or destroyed by anyone save their owner). The sever is in peaceful mode, so he will be trapped here for as long as we wish, unable to starve away or be slain by mobs, trapped underground within my home. forever.
Also, I was hideously unsubtle about my trap, even alluding to Edgar Allen Poe's
The Cask of Amontillado
before sealing brikguy away. So he's both stupid and illiterate.