So, redshirt came over today, and we had a battle.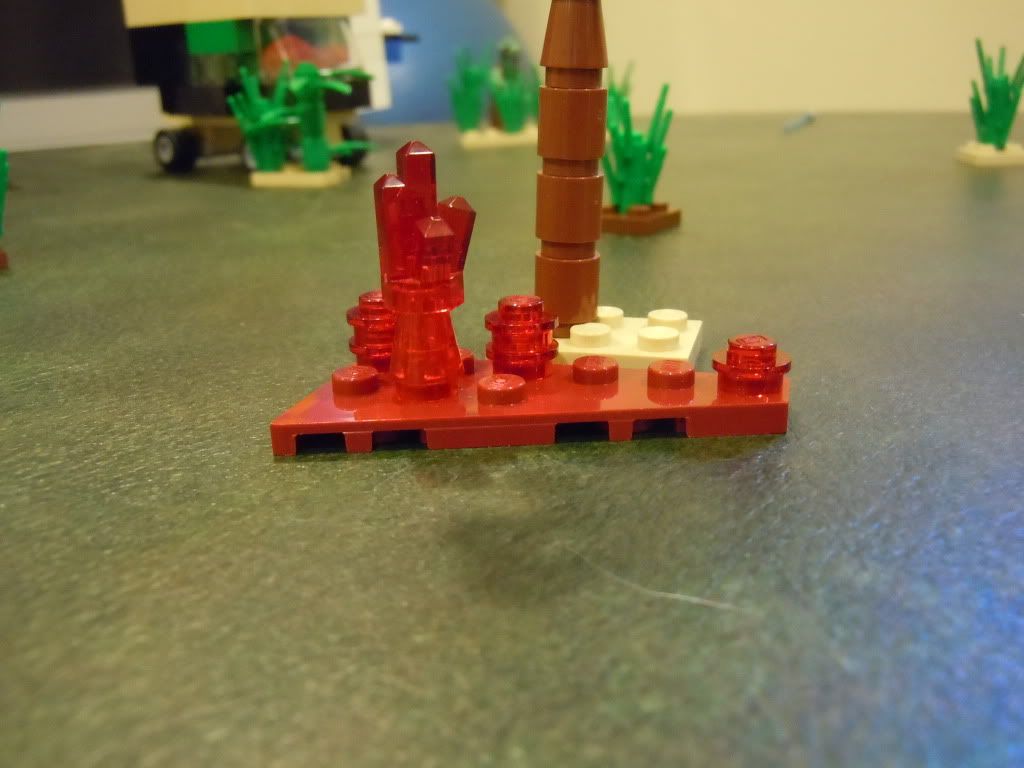 An asteroid filled with RT ore crashed onto an unpopulated planet...
Soon, the evil scientist Brikhed showed up to steal it for himself. The RIN, believing that all RT in this sector belonged to them, came for it too. A vicious battle ensued...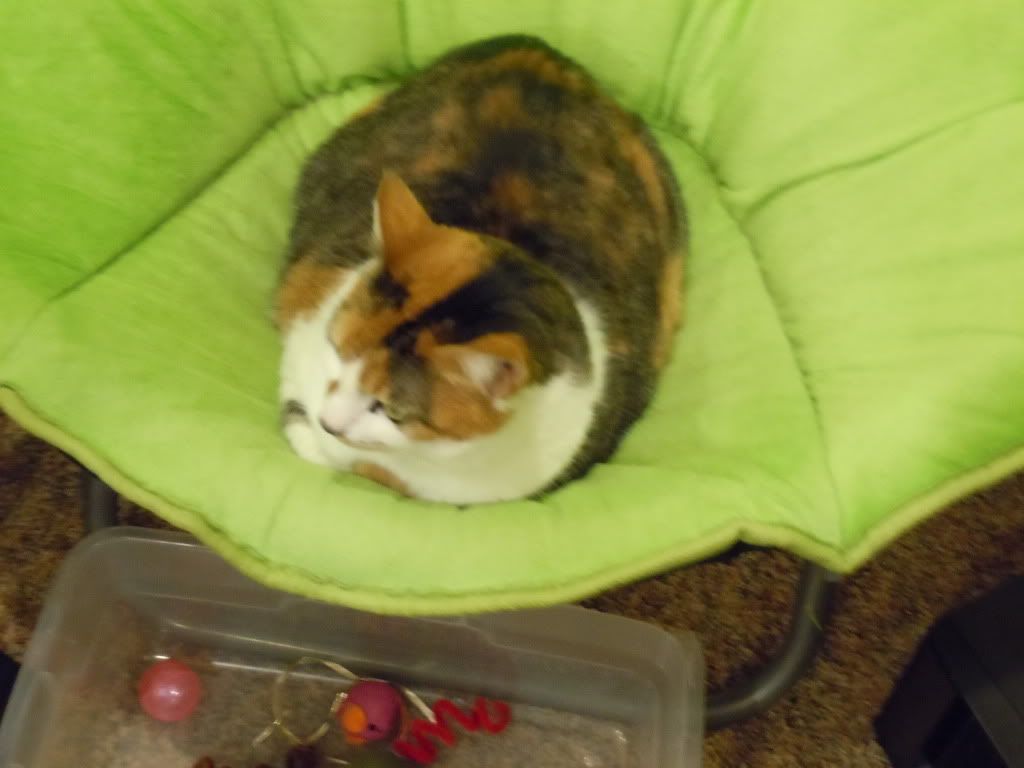 A wild cult beast watches on, pleased...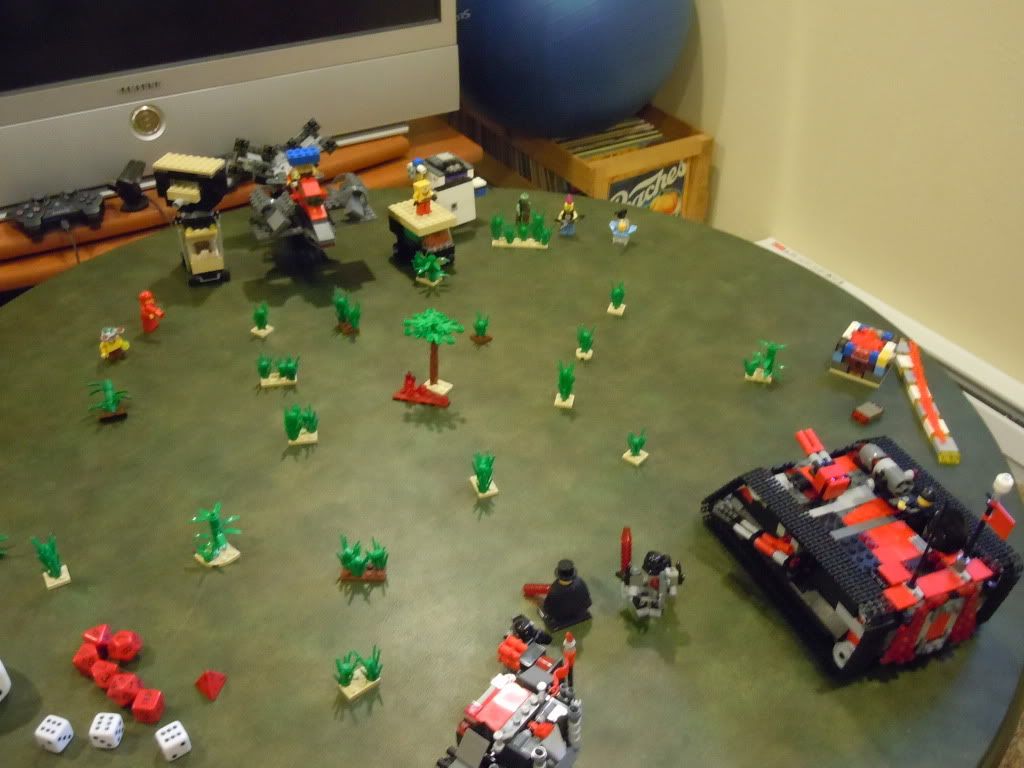 Beginning Overwatch.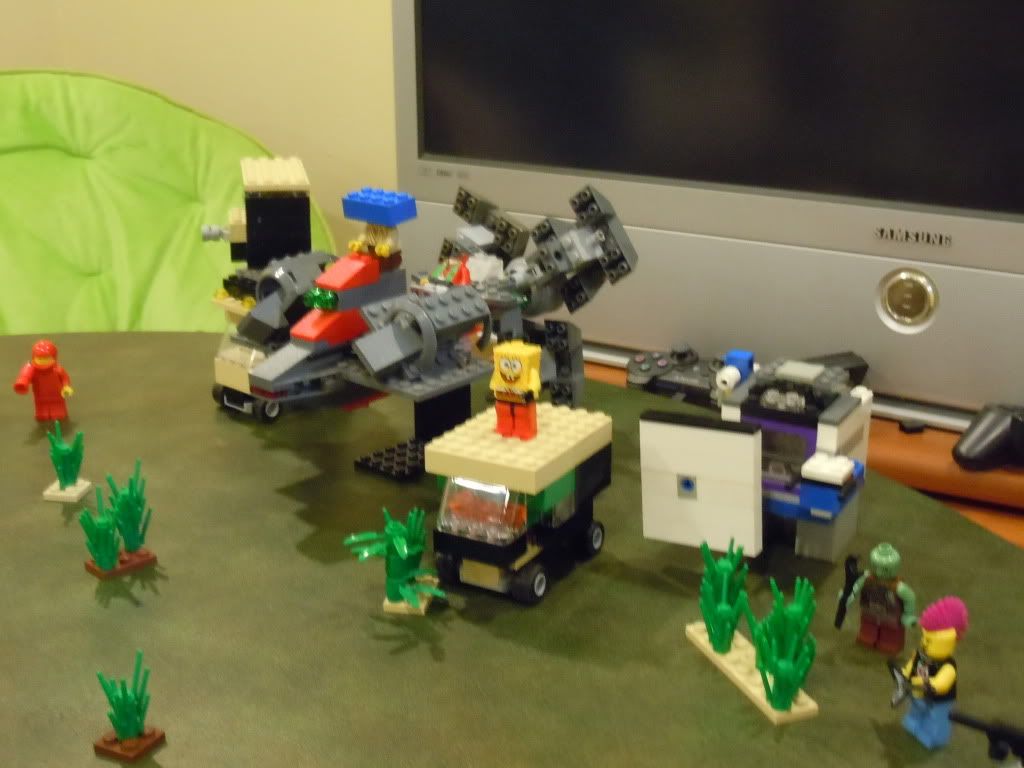 Brikhed's lineup.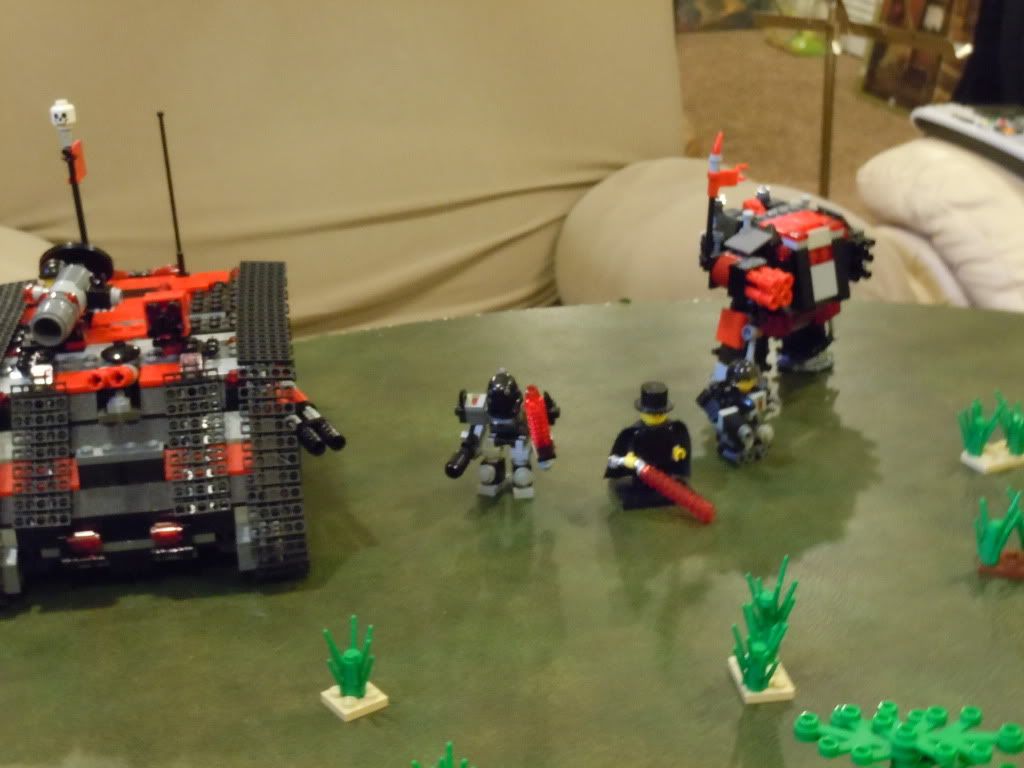 The RIN's lineup.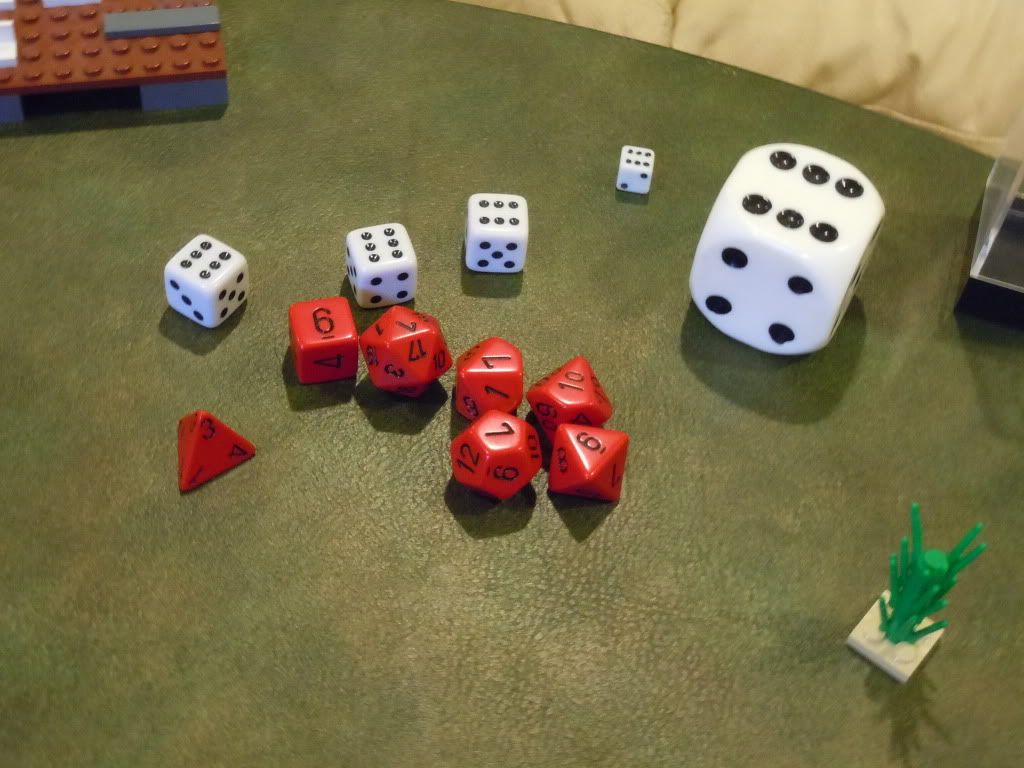 obligatory pic of dice.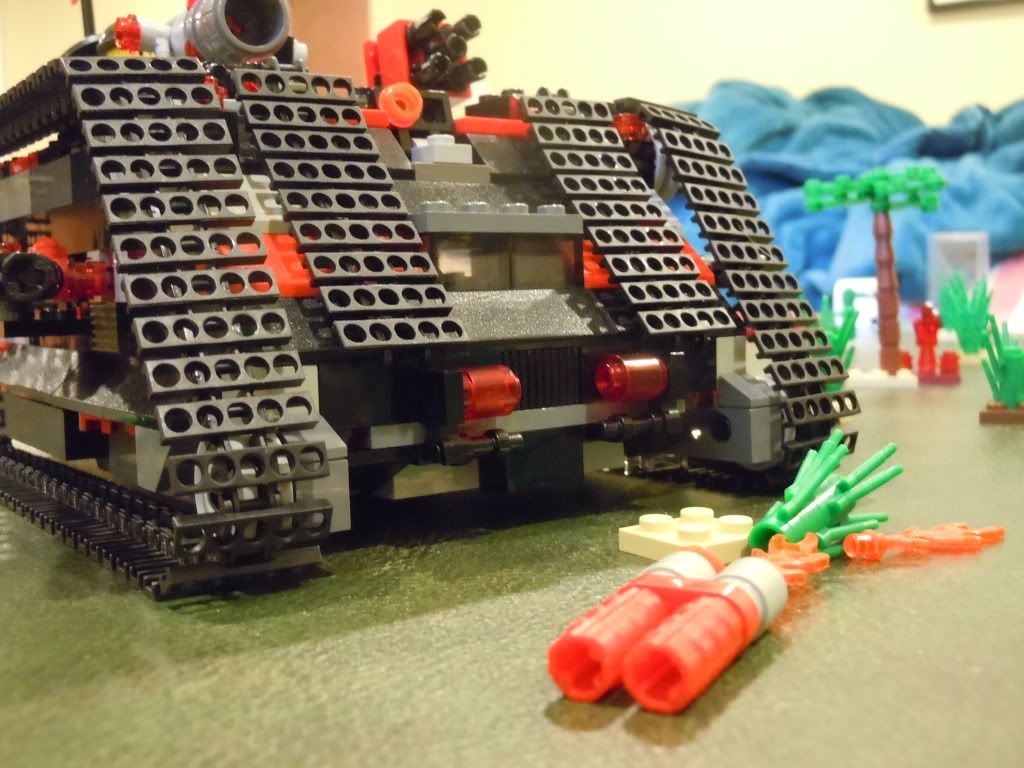 The RIN landraider moved up, but critfailed on it's skill roll with the assault cannon.
RIN turn one.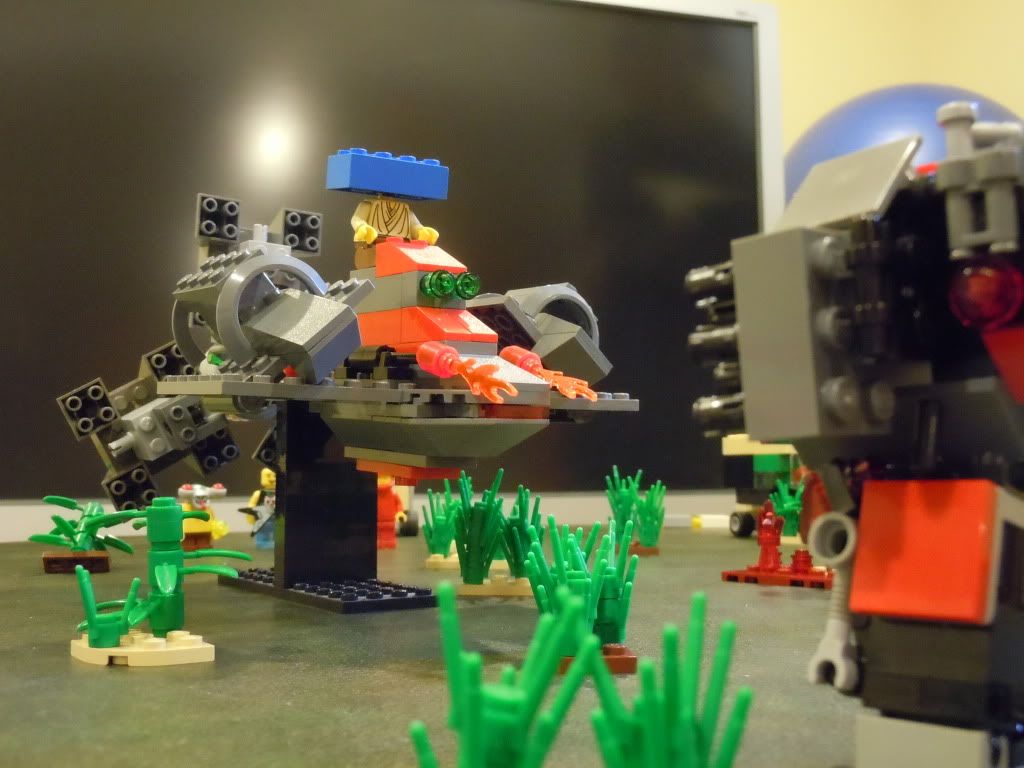 Brikhed, in his new hovercraft, opens fire on the RIN dreadnought, but fails to pierce it's armor.
A rogue DSM working for Brikhed opens fire on The Man In The Top Hat, but fails.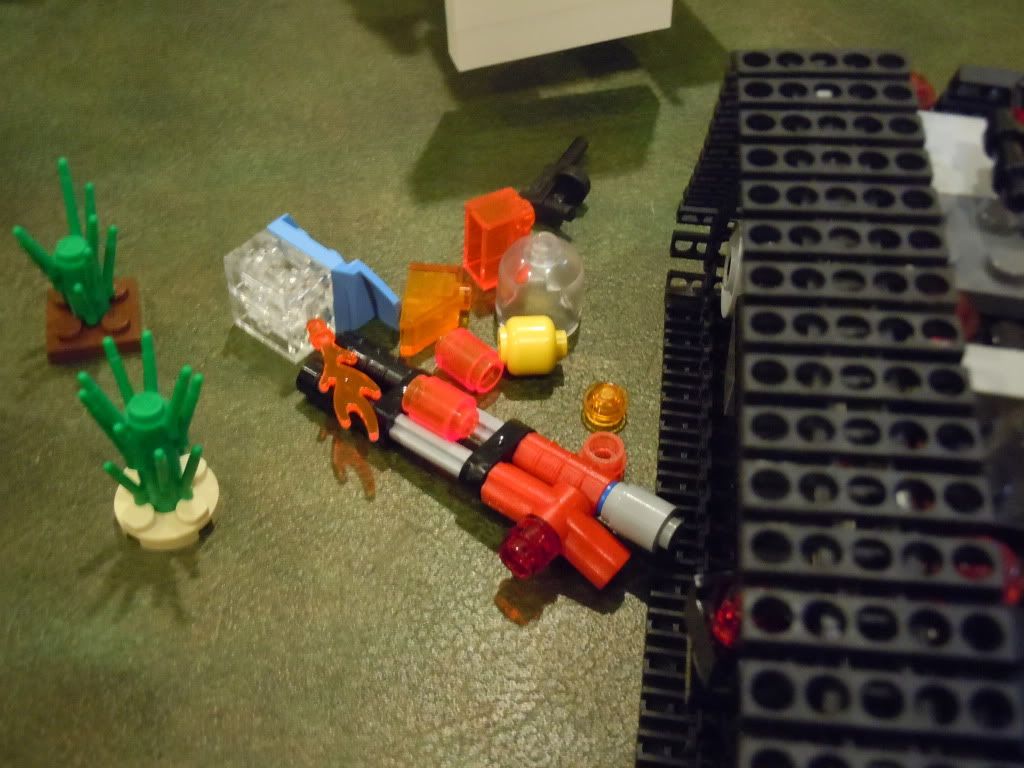 This one needs some explanation:
Qui-gon Jinn's decapitated head in a floating jar, equipped with a tommy gun, decided it was a good idea to shove the barrel of the tommy gun into the Landraider's lascannon, which resulted in an explosion, killing Qui-gon.
Spongebob, master of fear, causes the RIN juggernaut to collapse.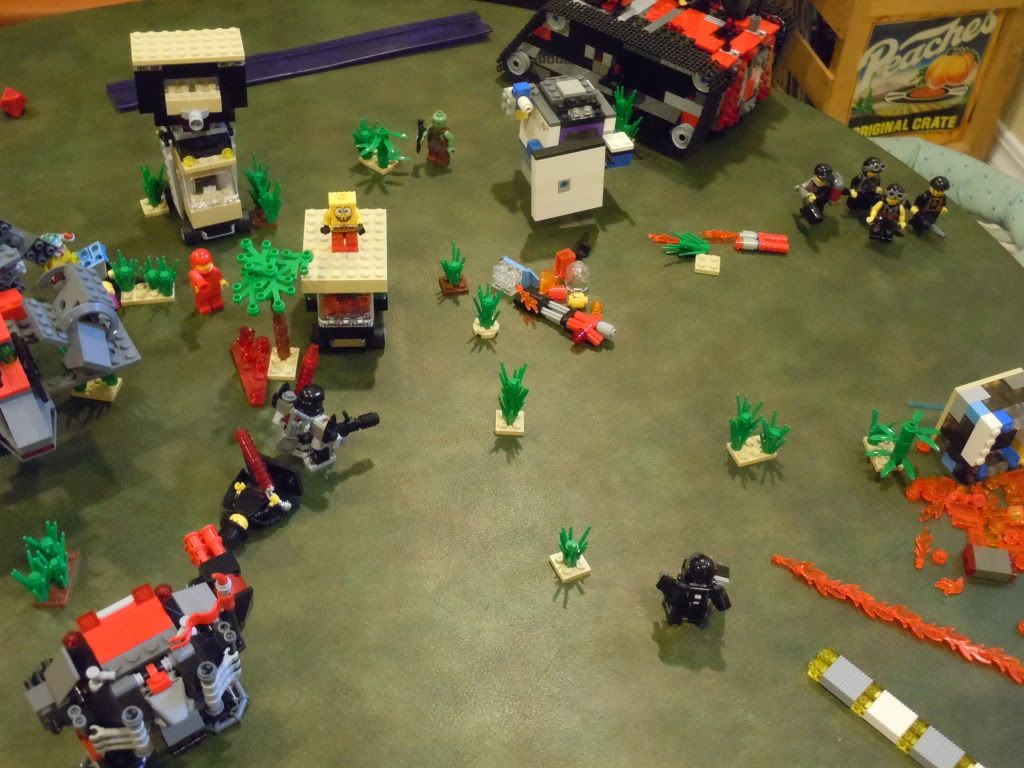 Brikhed, turn 1.
The RIN dread fires a missile at Brikhed's hovercraft, which fails, but thanks to a what I say goes roll, it get's lodged in the hovercraft's laser gun. Next time he fires it, it may explode, it may not.
Some RIN infantry then disembark from the landraider.
TMITTH fails a heroic feat, and trips.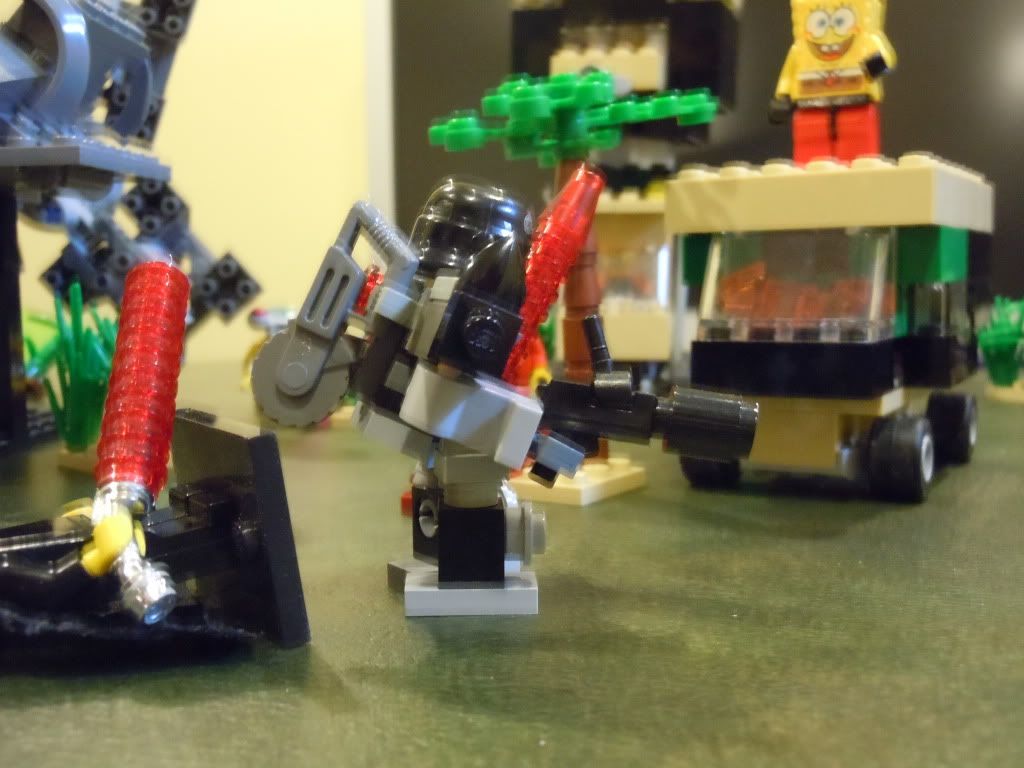 The juggernaut then gets up, and goes to defend him.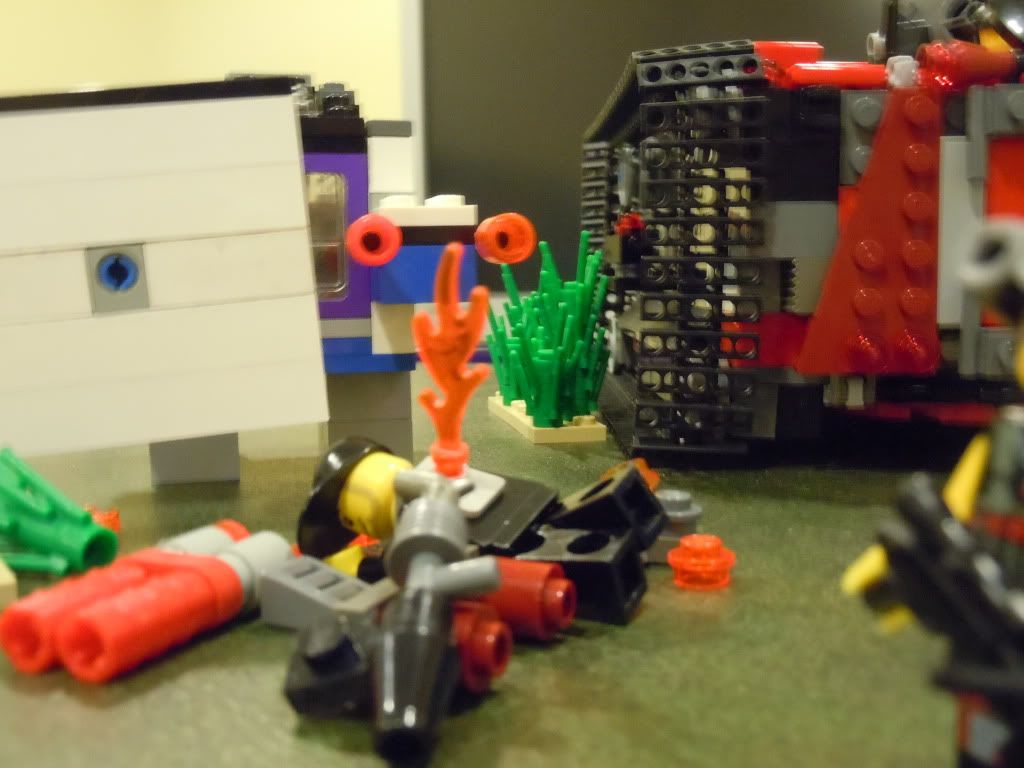 The brikmech then kills the flammenwerfer truppen.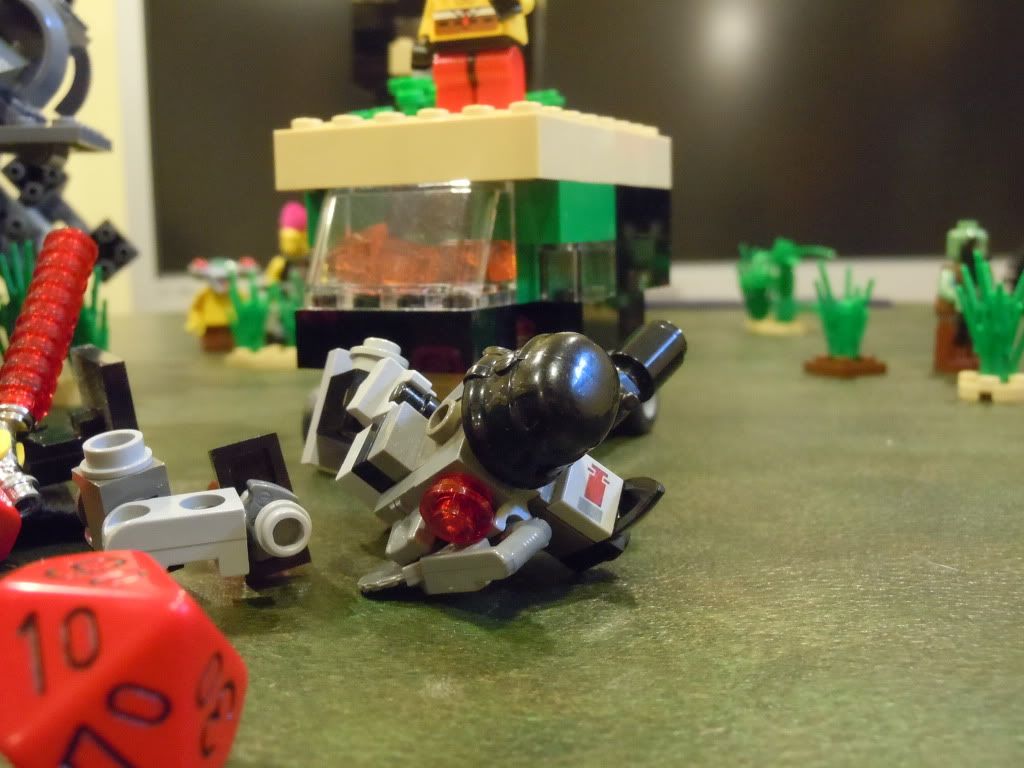 Spongebob's cheesemobile then rams the juggernaut, defeating him.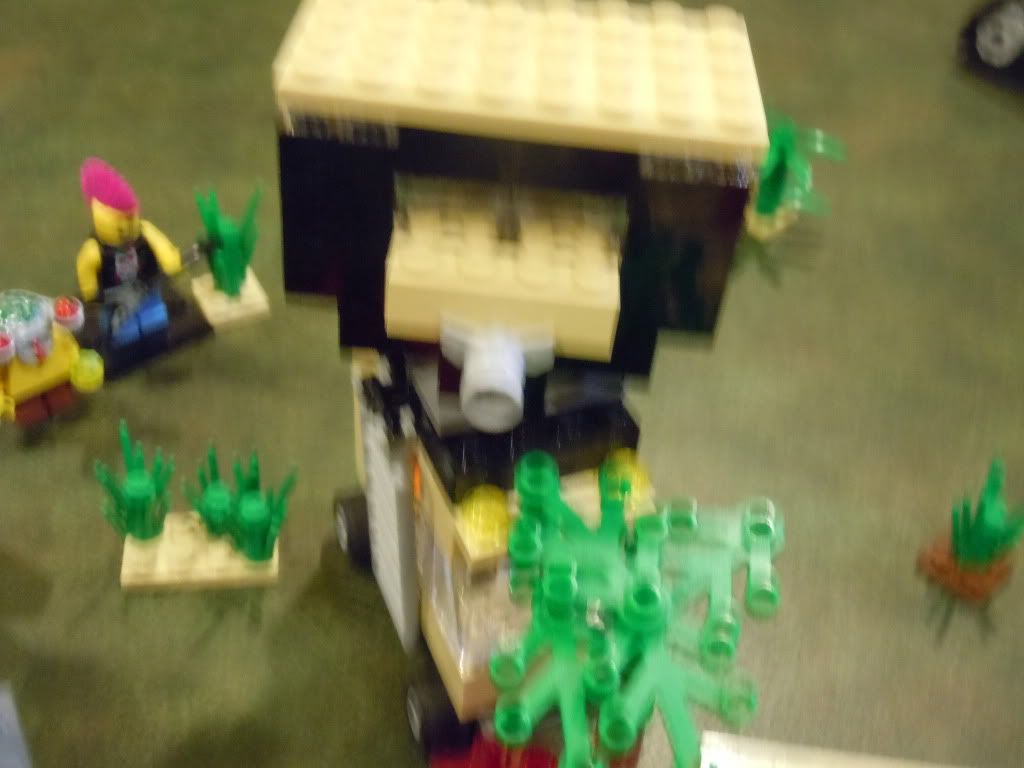 The deathcart then shoots at the disrupted TMITTH,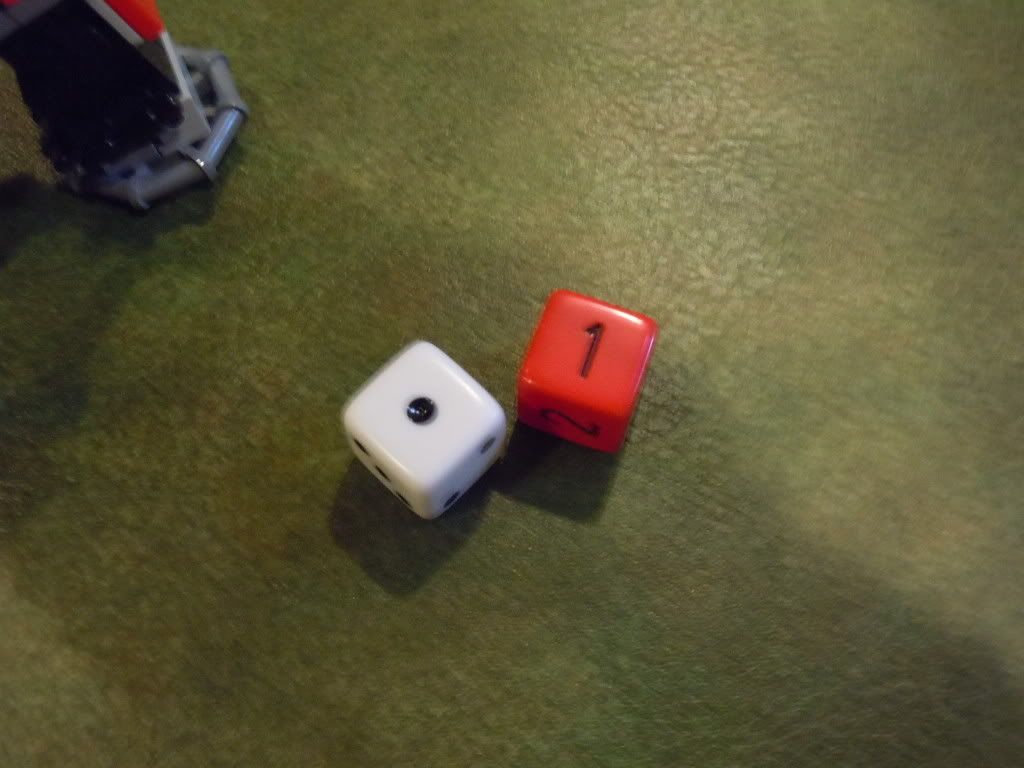 And thanks to a shit armor roll,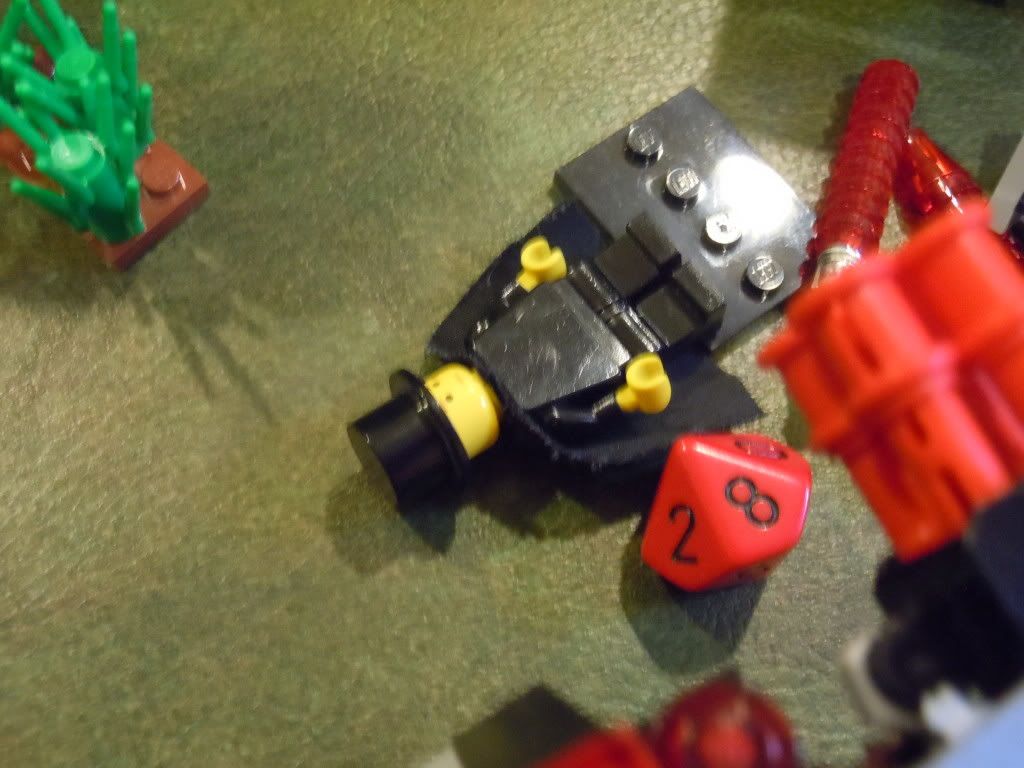 TMITTH is KO'd!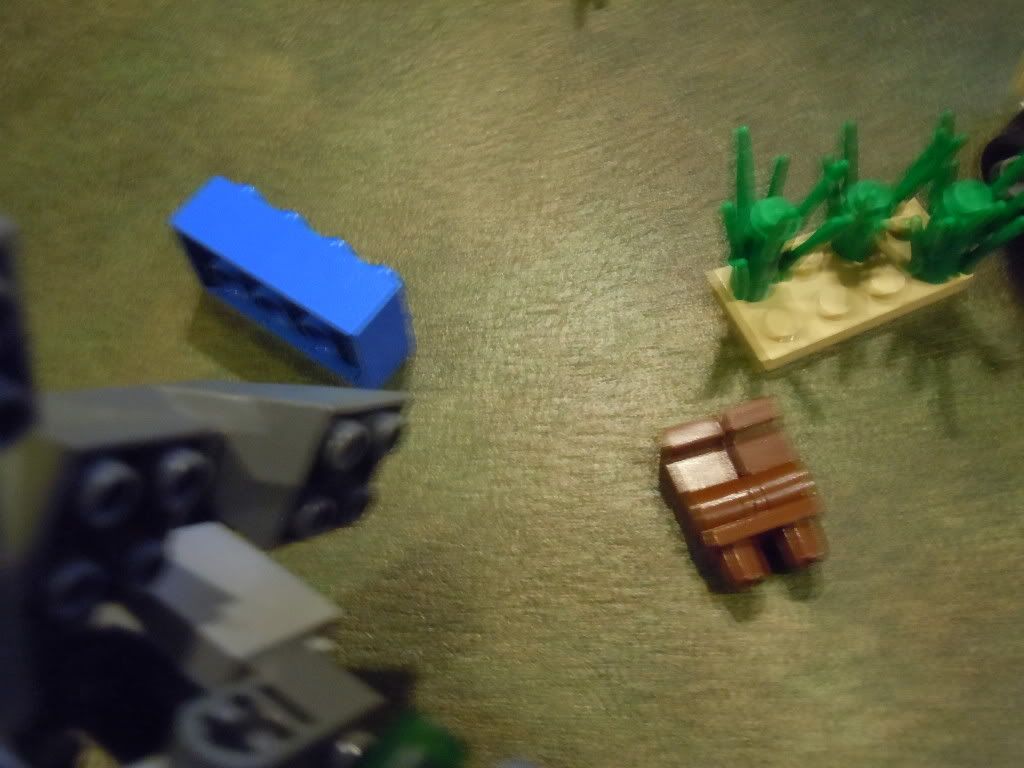 However, Brikhed, after attempting to fire the laser gun, has it explode in his face due to the missile lodged in the barrel. His body, and the gun, explode.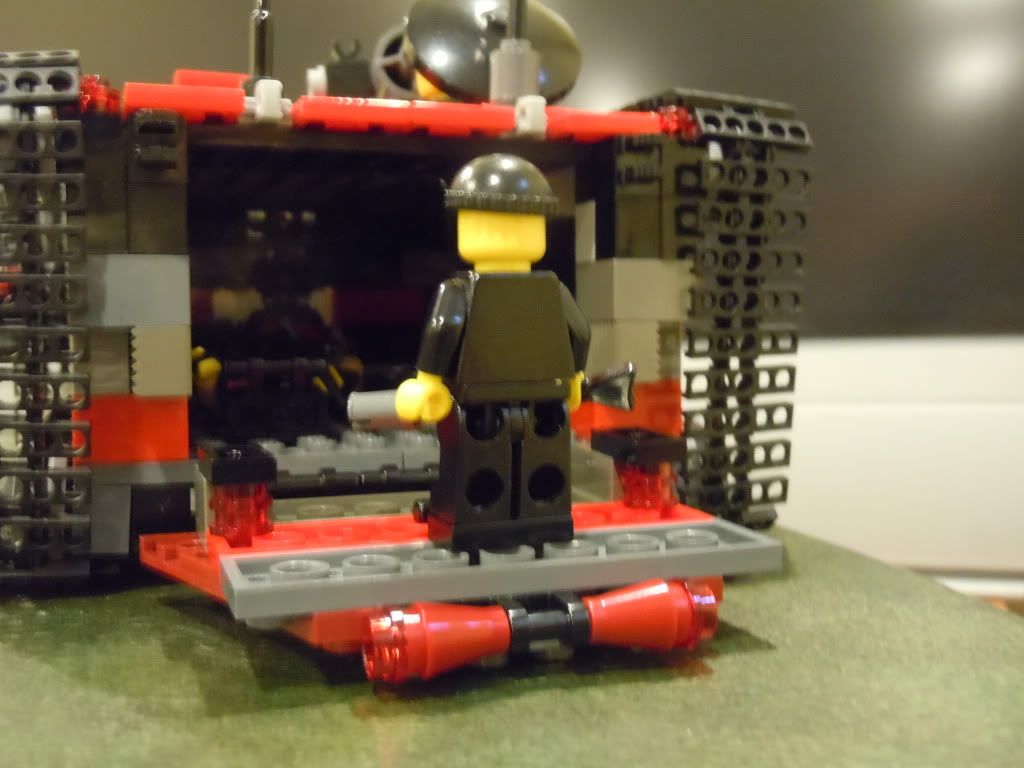 The RIN troops, seeing this as a bad tactical position, re-enter the landraider.
The landraider then tears off, running over Thog the Ork,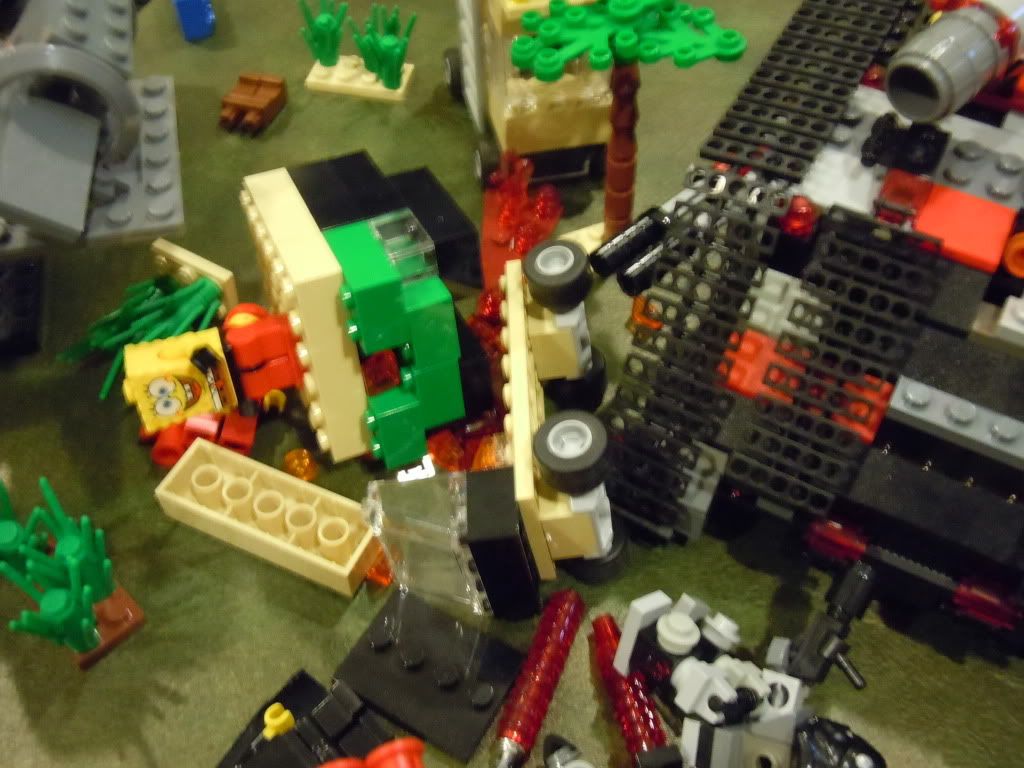 As well as destroying the cheesemobile, sending OT cheese everywhere.
The engineer then tries to repair the juggernaut, but fails.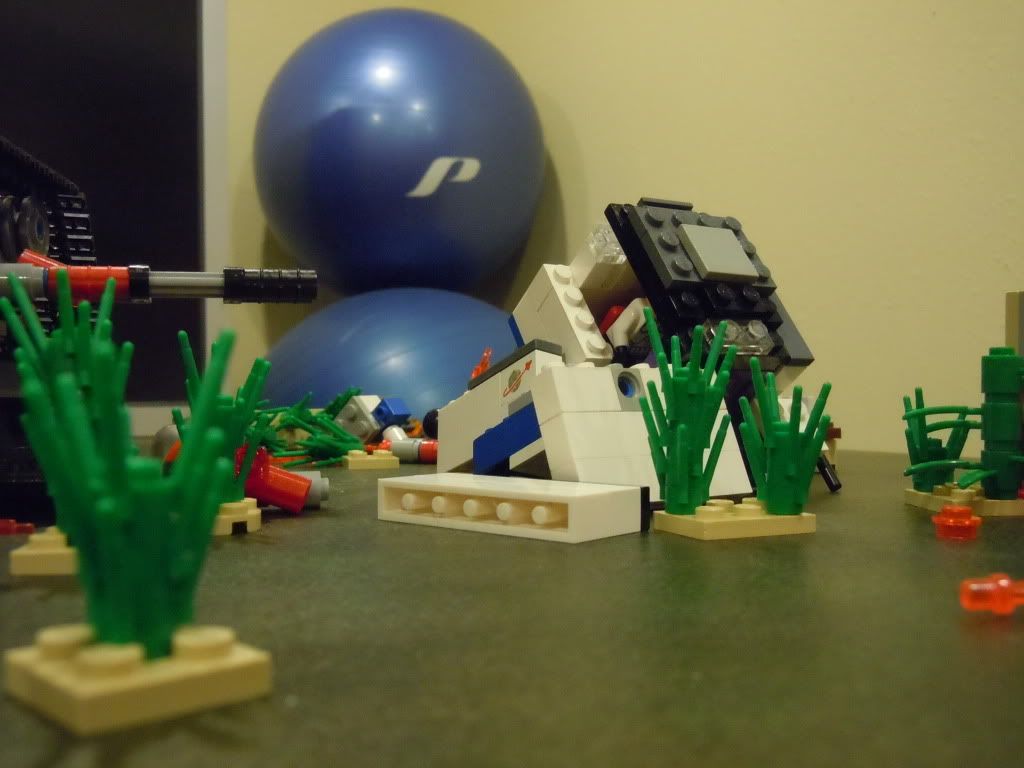 *FREEM*
The landraider shoots down the brikmech with a lascannon.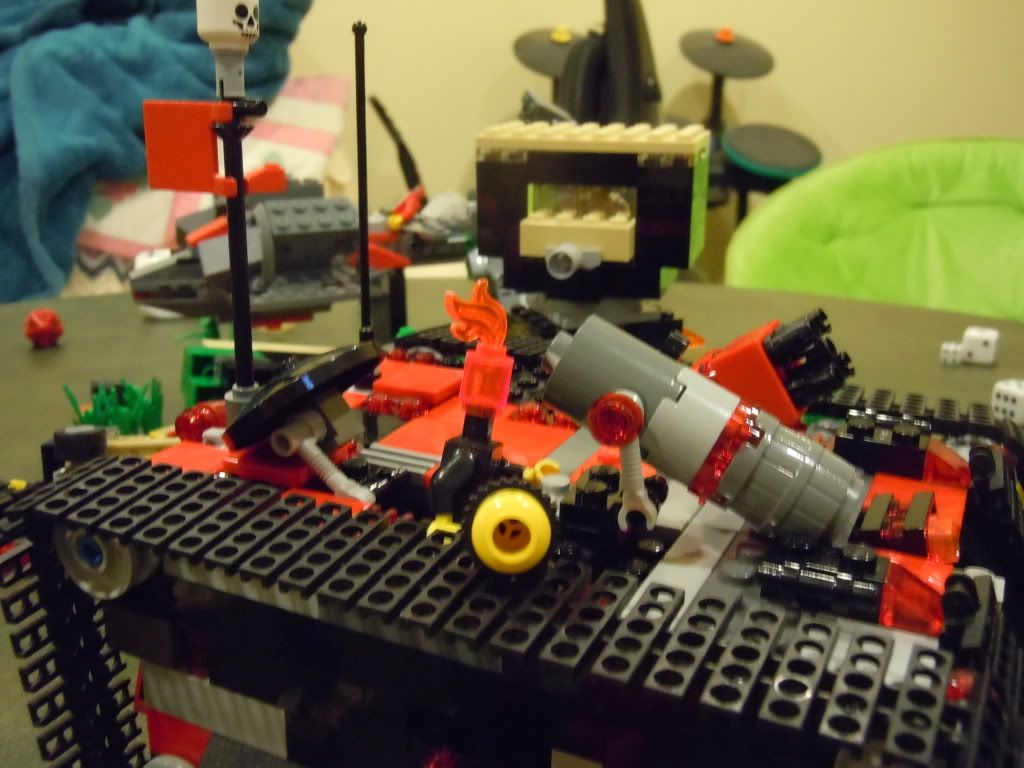 The deathcart then shoots the plasma cannon operator.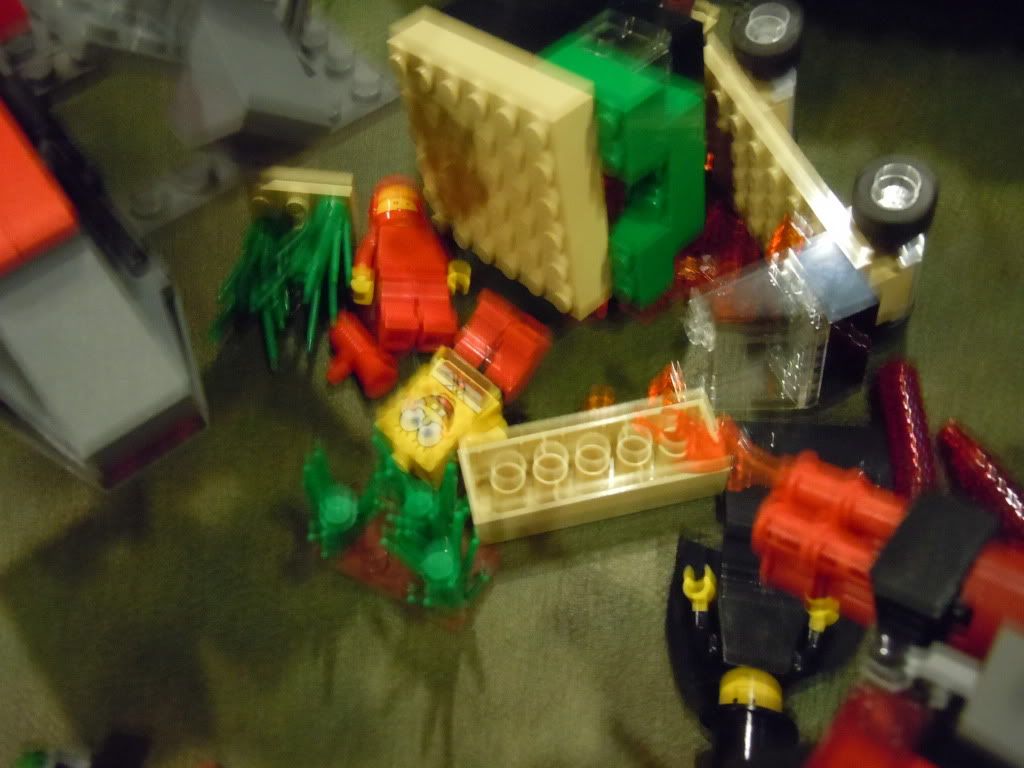 The dread then tries to kill the disrupted Spongebob, but makes a crap damage roll.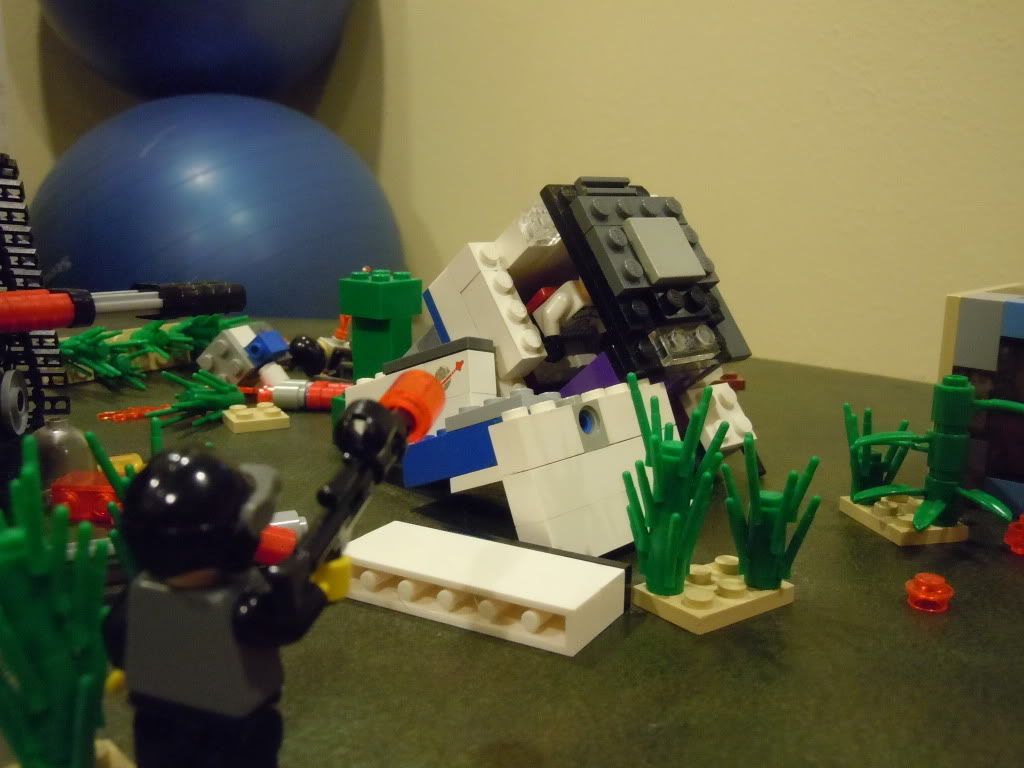 The sniper then kills the downed brikmech's pilot.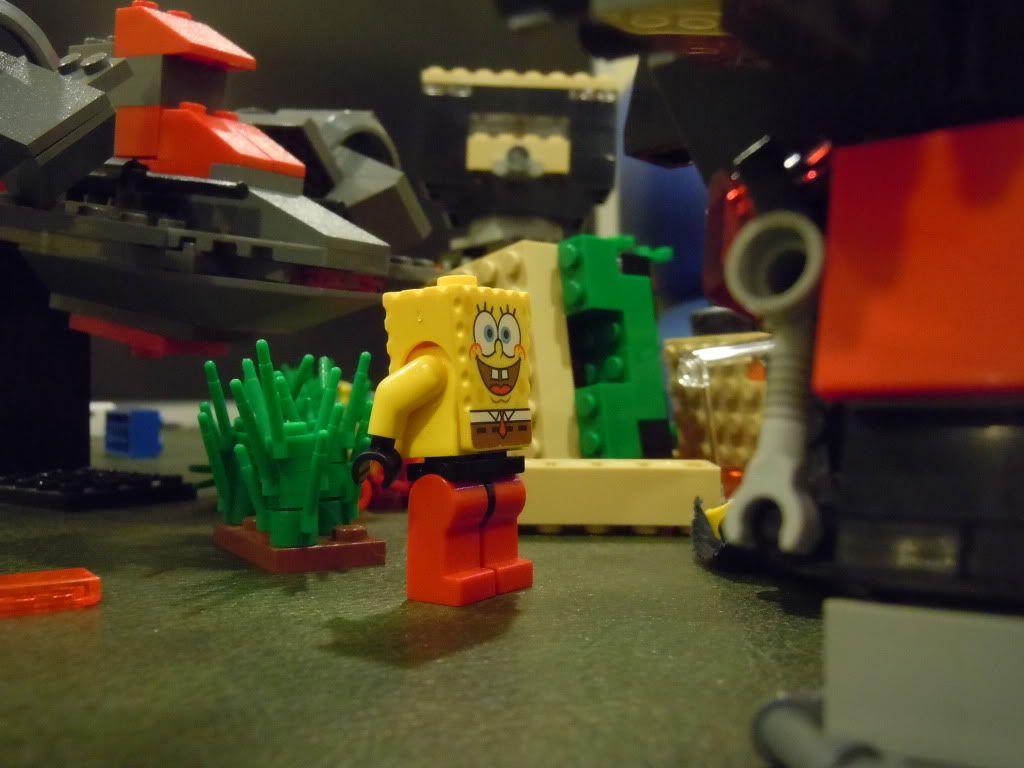 Spongebob gets up, and attempts to instill fear in the Dreadnought. He fails miserably.
A quick missile from the landraider then destroys the deathcart's turret.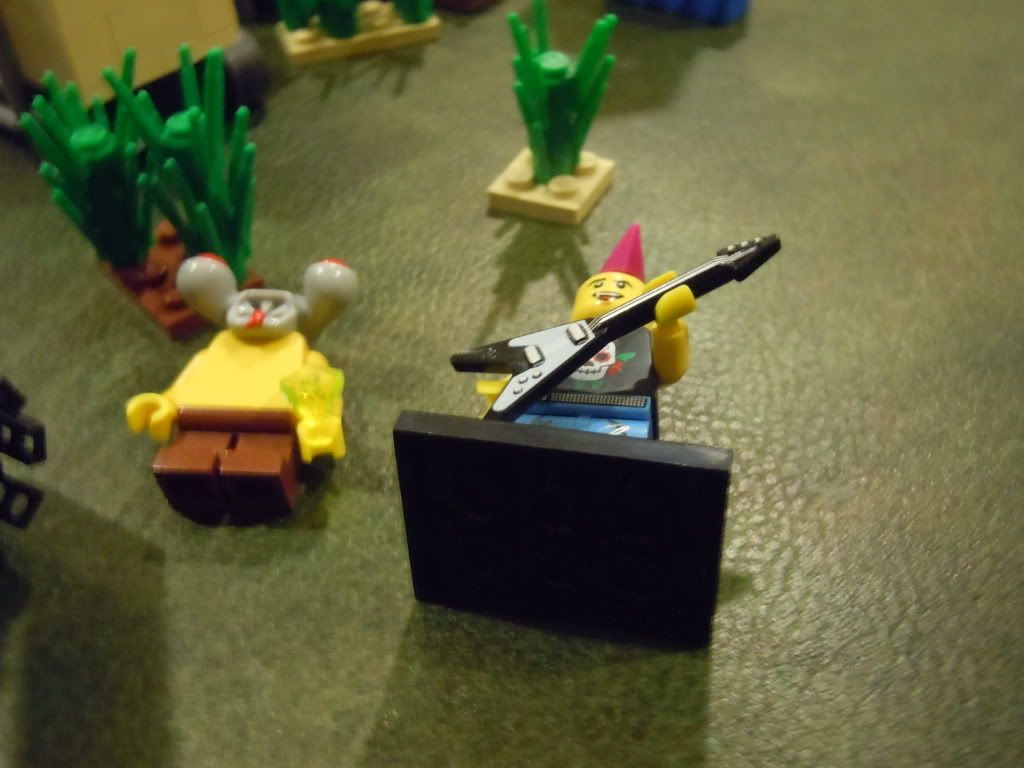 Brikhed's two remaining troops die from shock that they lost.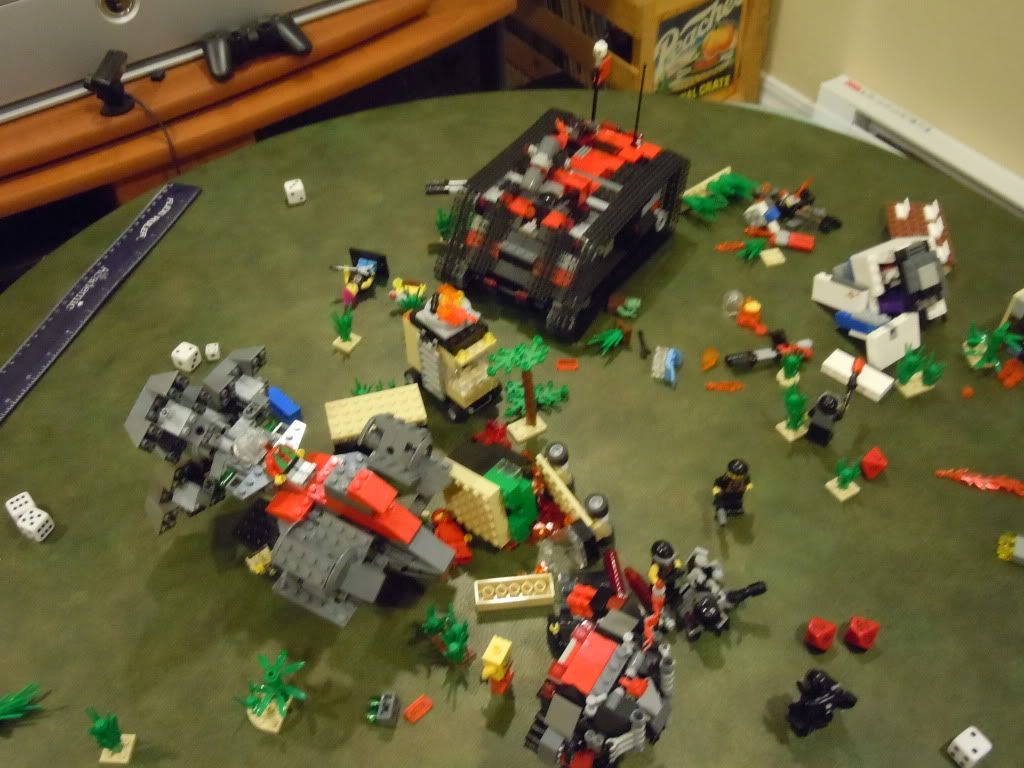 Final Overwatch.
Brikhed: *in a thick Austrian accent* "I'll be back...."
VICTORY FOR THE REPUBLIC OF INDEPENDENT NATIONS
BONUS: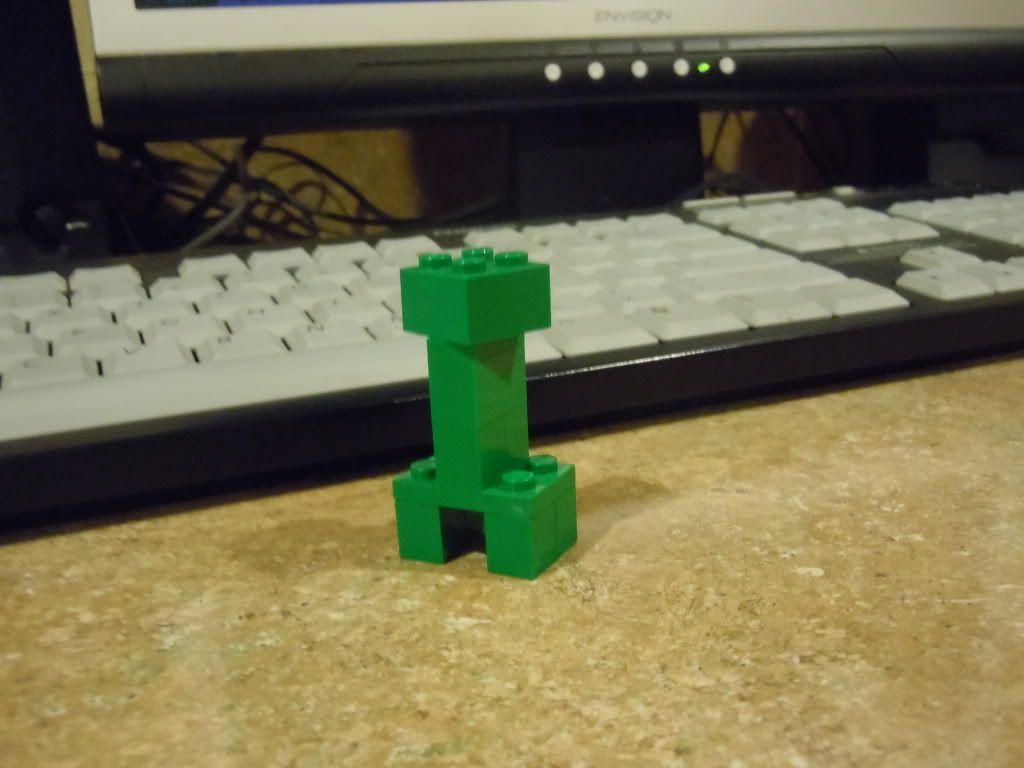 Where's Mr. Astley? We have hidden Mr. Astley the creeper in one of the above photos. Find him and get an internet cookie!