Book Two : Rise of Winter
Chapter One - Gone With the Wind
The Upper Norselands, at the foothills of Lorne.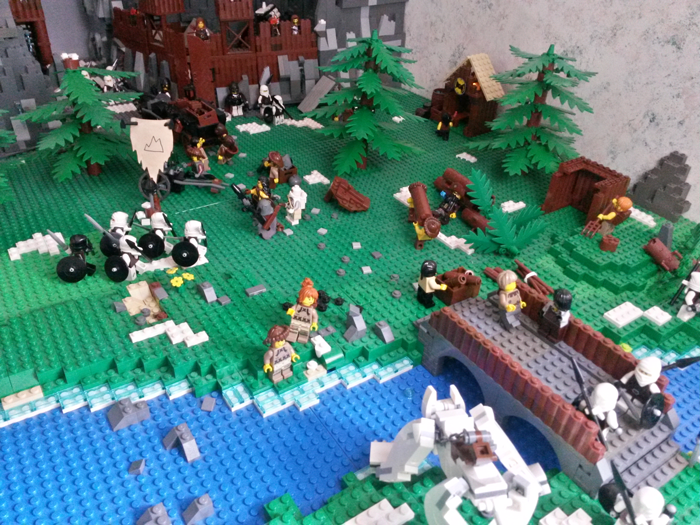 J
ust a couple of weeks had passed since the 'skirmish' at the Frostbornian fort, "Pinewood" as some of the denizens started calling it, the first settlement they had ever built outside the Crags. The carnage left behind was undeniable, bodies strewn about like discarded children's toys, and pine trees left splintered and hardly even useful for lumber.
Now, pyres had been made for all fallen
Frostborne
warriors and villagers alike while the rest were disposed of in a much less respectful manner, thrown in a pile some leagues away and set fire to. The
Frostborne
were much more hesitant when burying any deceased since the threat of them reanimating seemed more than likely. Instead, a humble memorial was made near the stockade, honoring the fallen.
Three familiar figures stand speaking amongst themselves outside the peaceful stockade. Villagers all around them work tirelessly, preparing better defenses and overall expanding
Frostborne
's borders.
"Sirs," inquired a scout, clad in attire to match the icy drifts of their homes above, "our efforts to rebuild the bridge have been well met."
Farcus, son of Jarl Blokhed, nodded at the scout. "Good, I am grateful that our people work with such impressive haste."
"As they should be," wryly added Ken, "winter is only a couple months away, y'know."
"Aye," Farcus agreed, "and we have other worries yet."
"Yeah, really. Undead warriors, Funny-hatted Norsemen, those weird Draklon guys, the list goes on."
"Yes, Ken. Thanks for making things sound
much
better than they are," retorted Farcus flatly.
"I see you're getting better at sarcasm, my friend."
"
Aaanyway
," Farcus continued, "my father sent one of his engineers down from Naklin to…
investigate
a few things."
"So a few things, meaning just the broken-down chariot?" Asked Ken skeptically.
"So to speak. He's particularly interested in this metal crossbow."
"Metal crossbows, huh? So that's what modern weaponry looks like."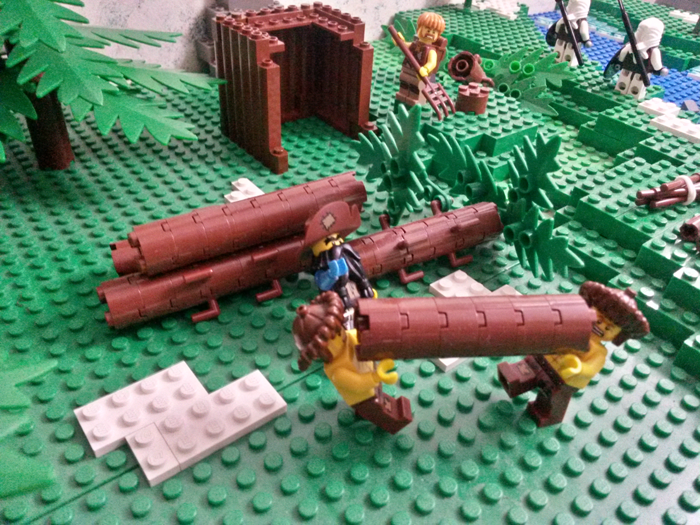 "Aye," Farcus looks past Ken at the goings on. "Haldor seems to be doing better."
"Yeah I heard about his little predicament," Ken said while turning and following his gaze. "It's amazing he survived the river. His arm seems to be permanently frozen though." He shrugged, "fortunately it doesn't hurt him. It's like his body… absorbed the cold or something."
"Strange," observed Farcus.
Despite the peculiar events that
Frostborne
had partaken in, the air around them, thick with blood just weeks ago, seemed to lighten a little. For now the people of
Frostborne
could enjoy a quiet little existence, just like the old days in Naklin.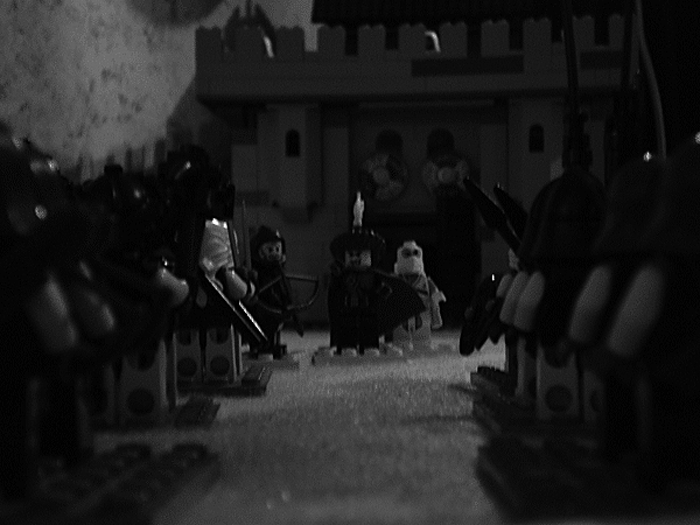 But of course, it was the calm before the storm. Even now warriors are gathering arms, great engines of war were being designed,
-and even the great dire wolves have sided with them. Perhaps Ken had something to do with that last bit, he would only give a wolfish grin (pun intended) and shrug whenever asked.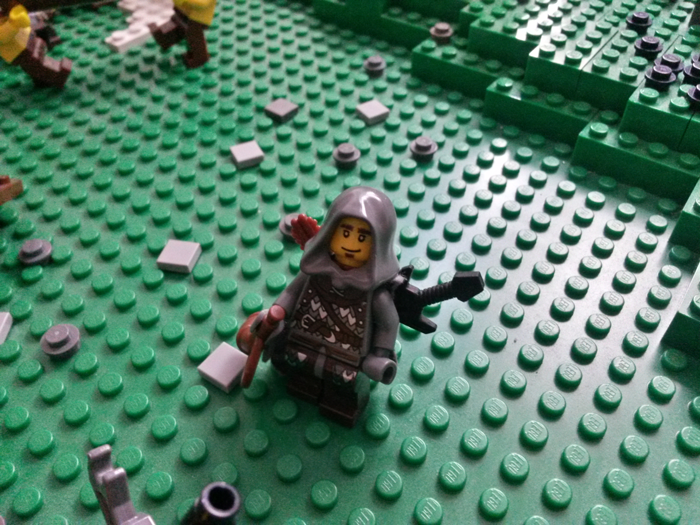 Ken beamed around the valley, feeling content. Something however nagged at the corner of his vision and he looked above.
Looming over the top of the mountainside, an odd hooded figure stood watching. It stared down at Ken with soulless black slits for eyes, and though it was hard to tell from so high up, the creature seemed to have golden armor instead of skin, though it wore clothing like any other human-like being. It watched unblinkingly and unmovingly, and it unsettled every fiber of Ken's being. What…
was
that thing?
"Hey, uh, Farcus. Please tell me you can see that thing, too."
"What? What is it?"
Ken points up at the mountainside and Farcus peers upward as well.
Whatever the figure was, it was gone.
"Ken, there's nothing up there-"
"-Ken…?"
But he too was gone.
...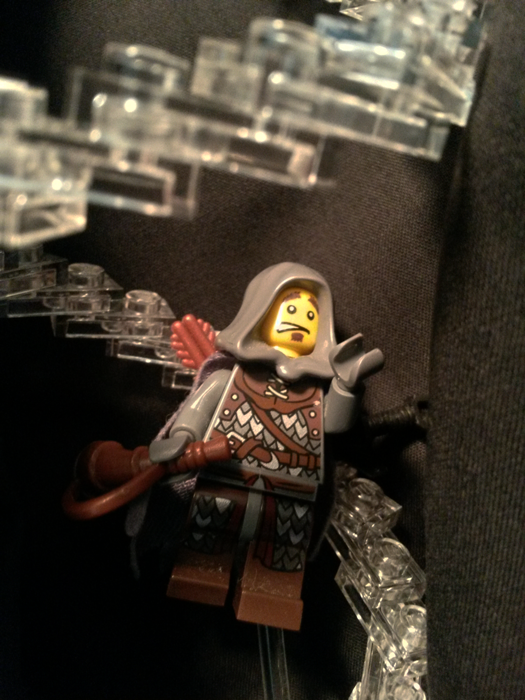 To be continued...