Book Three, Chapter One:
A Hearty Repast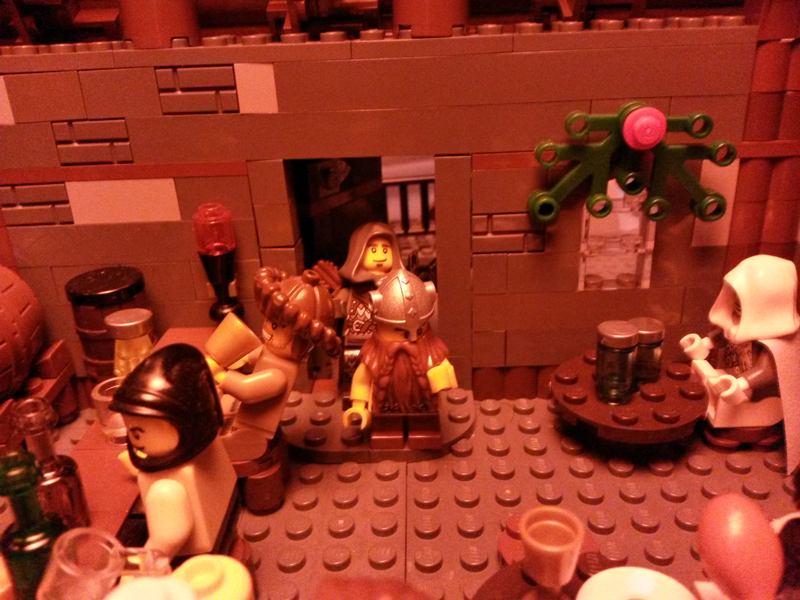 It is the start of a new year, in the not-so isolated domain of Frostborne. Feasts celebrating the winter's Solstice had hardly subsided. There were many other reasons why the men and women had been merrymaking for the past few weeks, reveling with their newfound allies and sharing not just weaponry and trade goods, but culture as well. Who knew the Frostbornains had so much in common with dwarves and norsemen? They were practically made for each other!
The Frosty Flagon, like so many other places in the ever growing town of Pinewood, had yet to see a total halt to the feasting within its hall. Men and women of all origins within the Frostborne domain had arranged themselves around tables with food and drink aplenty, thanks to the hard and almost frantic work of the tavern's staff.
The heavy iron door, acting as the main entrance, slowly opened as a force outside pulled at it. Two figures slipped quickly inside, as if anxious to finally find warmth. Ohrim Gravelgrinder leads his friend Ken into the tavern. After their travels around the foot of the Crags they decided to make one last stop at Pinewood, where they had hoped to meet up with Farcus and his men.
"Not sure I see your Kommander here, lad," said Ohrim as they stood at the threshold.
"Hm, I should've known he wouldn't be in here fattening himself up," said Ken, "it isn't like him."
"Although maybe we can't say the same about some of his men," grumbled Ohrim.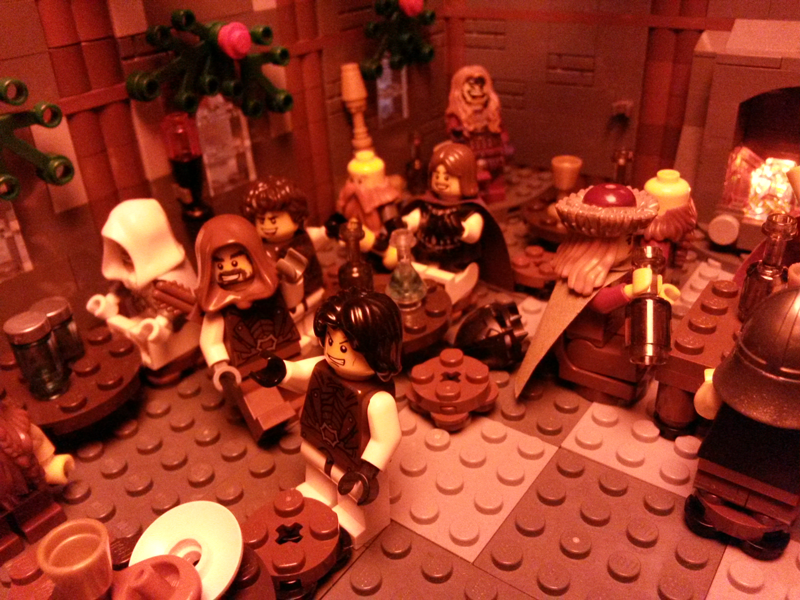 They observed the goings on of the room, Ken spotting a group of Frostborne soldiers just as they rose and beckoned him and Ohrim to their table.
"Oi lads," one of them shouted over the goings on of the room, "get yer arses over 'ere!"
Ken could only shrug after exchanging a nervous smile with Ohrim. "Just one drink wouldn't kill us."
"Depends on the brew," retorted the dwarf.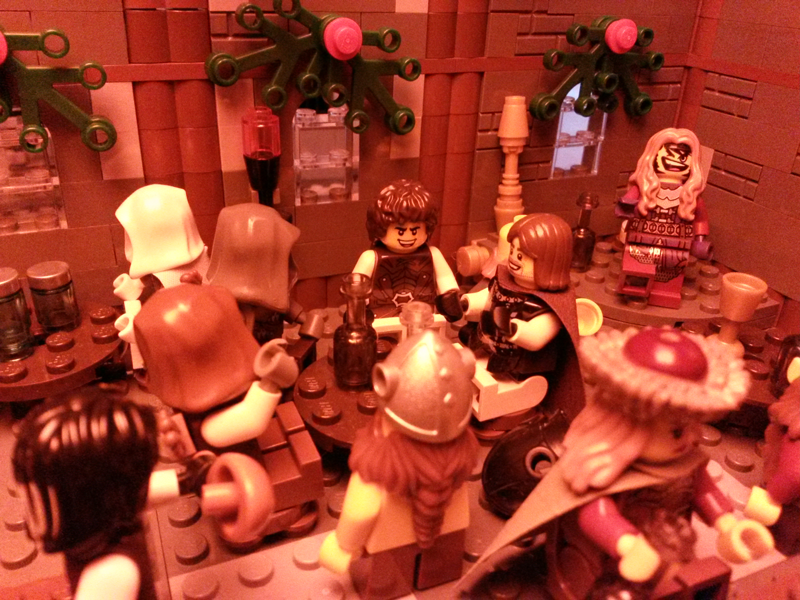 The duo joined the group of Frostbornians, seating themselves at vacant stools the soldiers had dragged over for them.
"Ah there they are," one of the men jeered, "evenin' Kaptain!"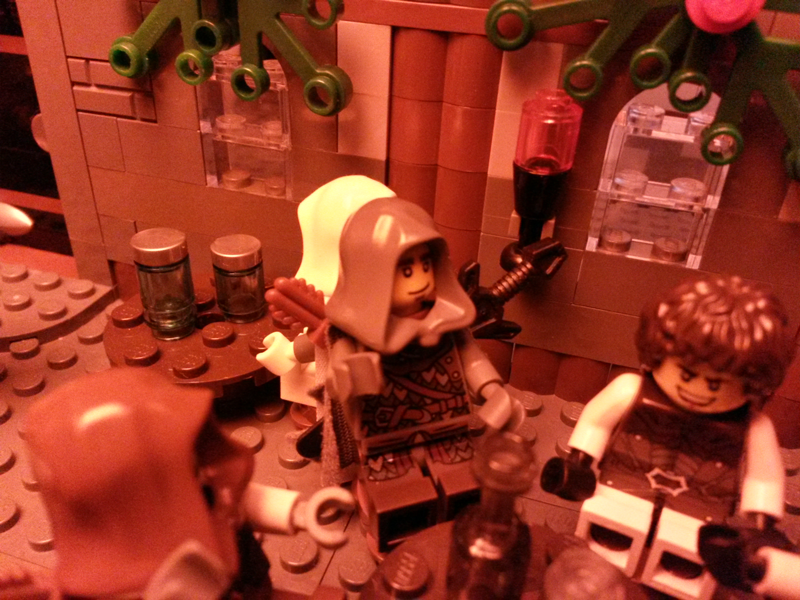 "Kaptain, huh?" Ken mused, "kinda like the sound of that."
The men collectively chuckled and a barmaid approaches them with a tray overcrowded with booze. "Drinks for the Kaptain and his men," said the woman with a silky smooth accent."
"Yeah, I
definitely
like the sound of
that
," Ken replied.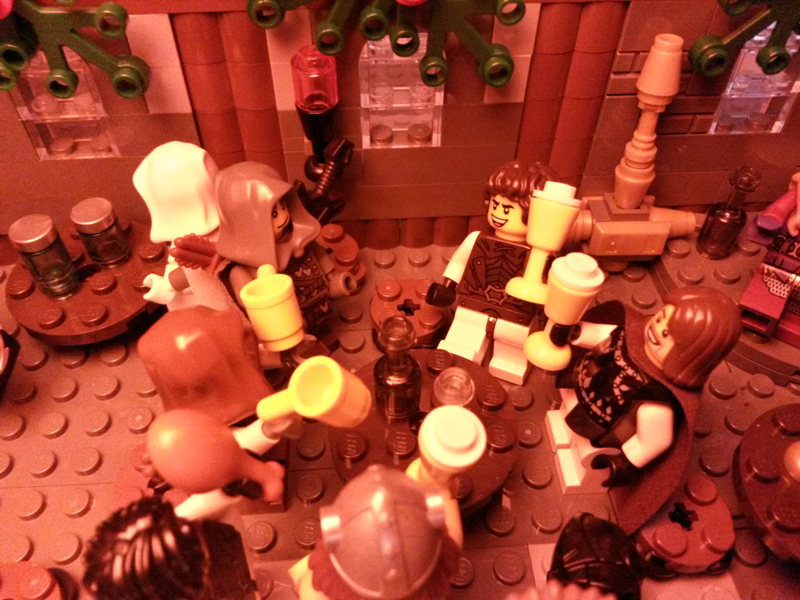 The men laughed and a barmaid placed a round of alcohol on the table. Everyone grabbed their respective drinks and held up their glasses.
"A toast!" The Icebreaker shouted.
"For our good health and fortune!" Returned Ohrim.
"For Frostborne!" a soldier howled.
"-And for attractive barmaids!" Added Ken.
The laughter of his comrades was cut short, by the shattering of glass and the muffled sounds of bodies hitting the wooden floor.
"Holy shit!" Ken cried, "was it something I said?"