Previousily
Location: One of the 3 moons over the Planet Draykarus
Synopsis: Quallon Darkblade and Mage Palerus meet with their contact interested in the USA officer's body.
*Poof*
Palerus -
"That was a convincing lie you told Ibeus."
Quallon -
"I was worried he or Colton would catch on, but they were far too distracted with the Butcher than they were anything else."
Palerus -
"True. We are also not being completely dishonest, we just left out the nature of our relationship with the contact."
Quallon -
"And their identity!"
Palerus -
"Even that is not completely known to us."
*Poof*
??? -
"Ah, it appears that you two are early."
Quallon -
"We could say the same!"
??? -
"Ah yes, yes. So where is the body?"
Palerus -
"I can get the body here as soon as you answer a few questions for us."
Quallon -
"Yeah! What do you want with the body? More importantly, who are you?"
??? -
"HAHAHA! You were always quick with your temper Quallon. As for you Palerus, cunning as ever."
Quallon -
"DON"T PRETN..."
Palerus -
"Silence Quallon. As for you, we are tired of doing errands for you without explanation. We will hand the body over after you tell us what you plan to do with it, and who you are for that matter!"
??? -
"Do you forget what I have done for you? You did not question me when I orchestrated the creation of your artifak recovery group. You did not question me when I gave you leads to artifaks that have earned you a place in Ibeus' good graces. Why do you question me know?"
Quallon -
"The request is simple. If you want the body, you will tell us what we want to know. If you do not, we will take the body to the Crime Syndicate or destroy it."
??? -
"You are a fool. What right does a pawn have to question a king? You are just a tool. I do not need the body."
??? -
"I am here for you."
Quallon -
"I am not your pawn! I am not a trinket to own! You will regret your arrogance!"
*Palarus brandishes his staff to attack the mysterious figure*
Palarus -
"You will never take Quallon, we will take you!"
??? -
"Ah quick, but not quick enough!"
*The shrouded figure produces a wall of
trans-red
energy*
*The wall knocks back Quallon's advance and deflects the
trans blue
fire from Palerus' staff*
*The figure sends a shockwave of
red trans
energy straight into Palerus faster than he can respond*
*Palerus is kncocked back and disarmed*
Quallon -
"H-How are you so strong?? Who the hell are you?!?"
??? -
"Has it not clicked yet Quallon? Do you not remember me? Soon you wil..."
*Palerus manages to grab his staff*
Palerus -
"Quallon, get out of here!!"
*Palerus teleports Quallon to safety"
??? -
"Well, I will give you this Palerus, you are still cunning."
*The shrouded figure rips palerus' staff from his grasp*
??? -
"But you are nowhere near strong enough to defeat me."
*The mysterious figure summons two warriors*
*They grab and hold Palerus*
Palerus -
"How? How are you so powerful?"
??? -
"I will let you in on a little secret. I have harnessed a great and ancient power. A power the brikverse thought was long dead, so long it has become a fable, a legend."
*The figure drops Palerus' staff and starts to produce an object in his hand*
??? -
"I have harnessed its powers. I have harnessed its secrets."
Palerus -
"No. It can't be. I thought they were only legends."
??? -
"They are not legends, they are real. And soon, they will all be mine. The Brikverse will tear at its seams under my power, and no one will be able to stand in my way."
*The figure begins to walk away as two more of his guards port in*
??? -
"Your little stunt of teleporting Quallon away will only buy you time. My plan will come to fruition, one way or another, it is inevitable."
??? -
"It looks like you will have to come with me Palerus, you will have to suffice."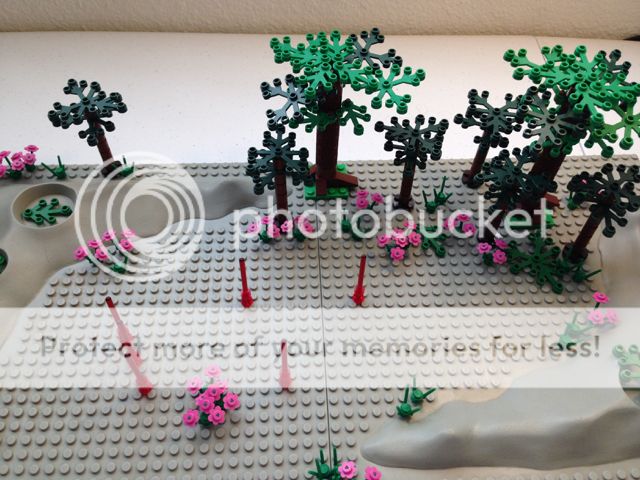 *Poof*
To Be Continued