Forum 14: Final Arc: Hallo Spaceboy Chapter 1: Scary Monsters (And Super Creeps) Part 1
Last time:
http://brikwars.com/forums/viewtopic.php?f=33&t=14502
Ben: "Uh.... what?"
Jen: "We don't really have time. We're deep in enemy territory and we need to go. Now."
Ben: "But-"
Soldier: "Ma'am we're detecting a large enemy ship approaching."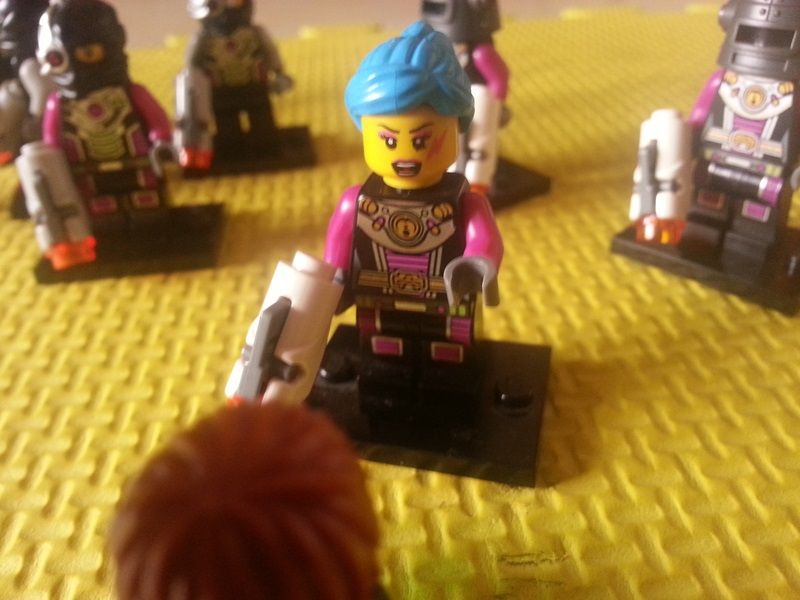 Jen: Listen! You can argue with me later but for now we're going!"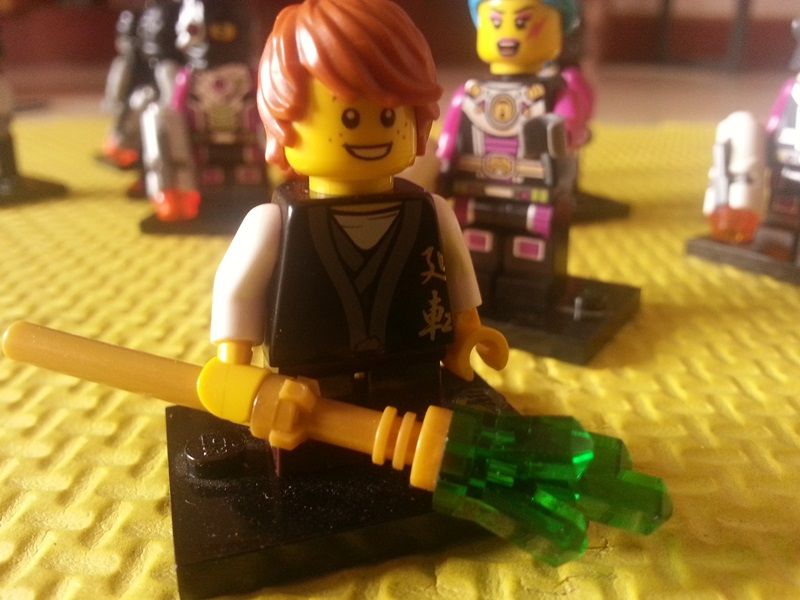 Ben: "Whatever, lady. I don't know who you are. Why should I follow you?"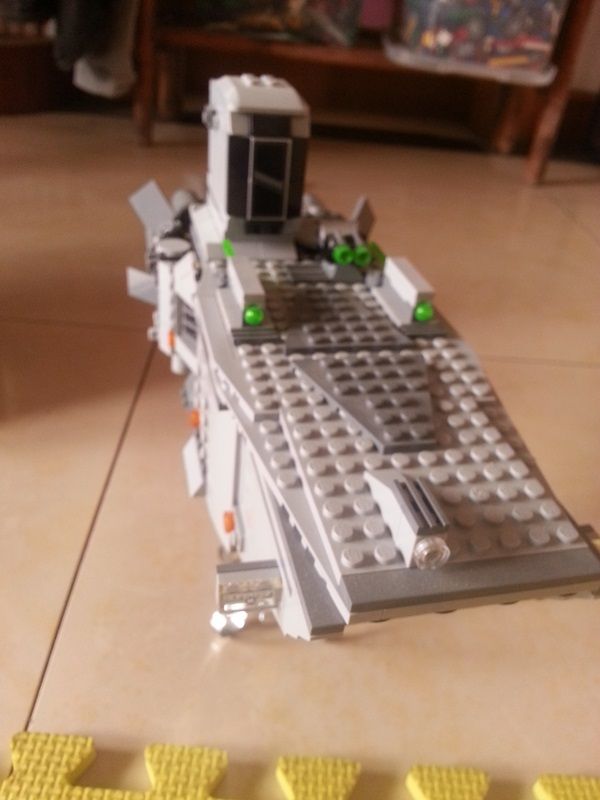 A large ship swoops down, engines thrumming. The stench of ozone is thick in the air.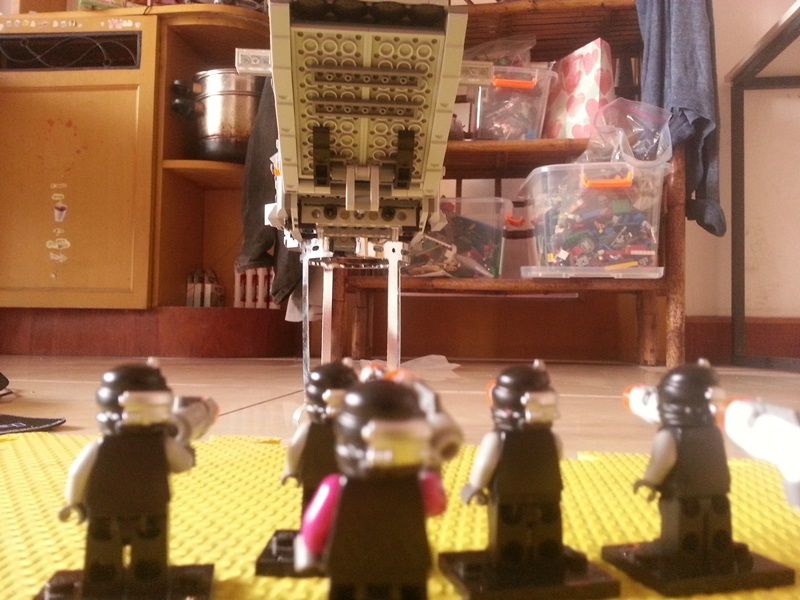 Soldier: "Prepare to fire on enemy craft!"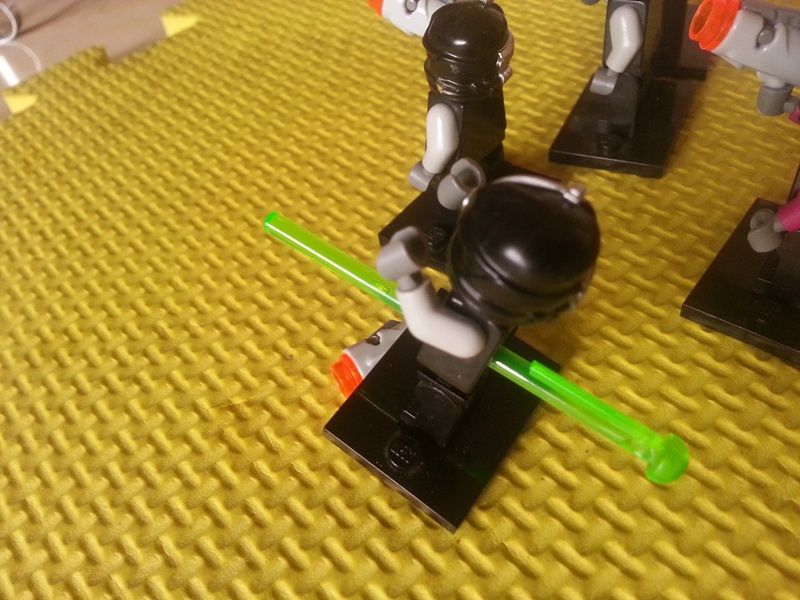 Before anyone can blink, a laser barrage erupts from the ship, easily felling a soldier.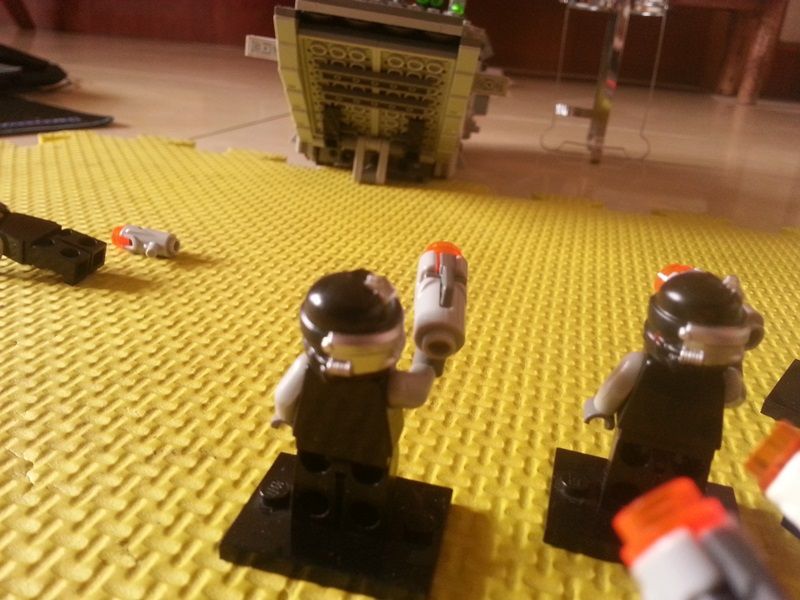 The ship touches down without firing another shot. A large dust cloud envelopes the area.
Soldier: "Steady now, prepare for enemy contact."
The hatch lowers. Shapes can be seen in the darkness of the ship. A loud, steady metallic sound emanates from the maw of the craft.
A familiar group of troopers jog down the ramp and begin firing.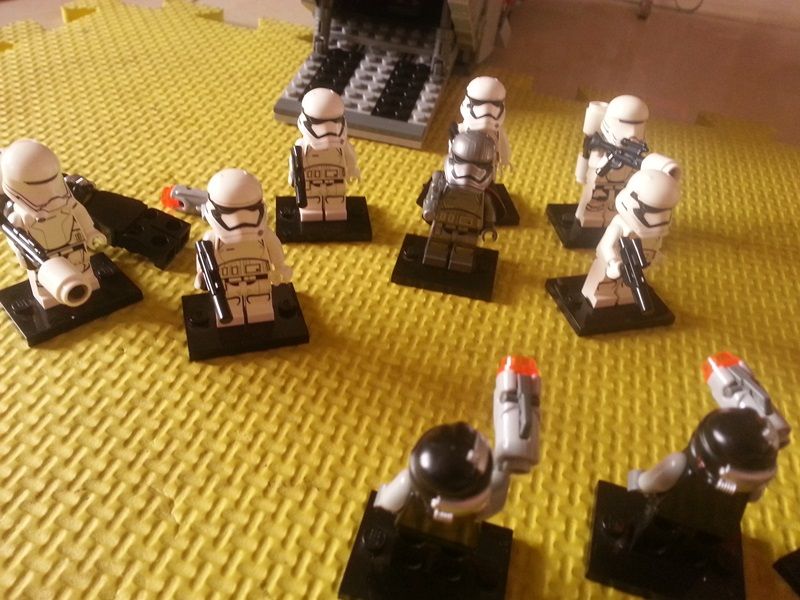 The storm across the battlefield.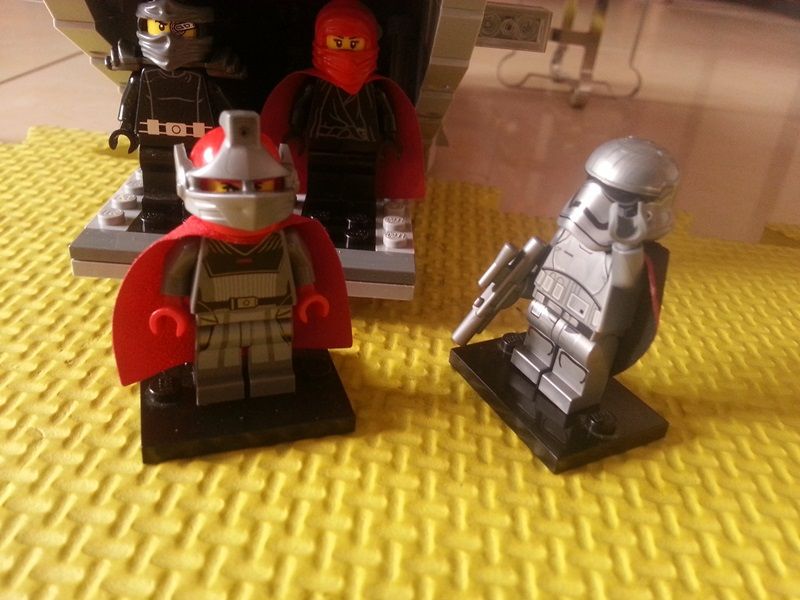 Woman Knight: "I want the girl alive. Kill the rest of them."
Chrome Trooper: "Yes, Ma'am!"
Woman Knight: "She won't escape us this time. You, what's your name? Bring the girl to me. Take care of it personally."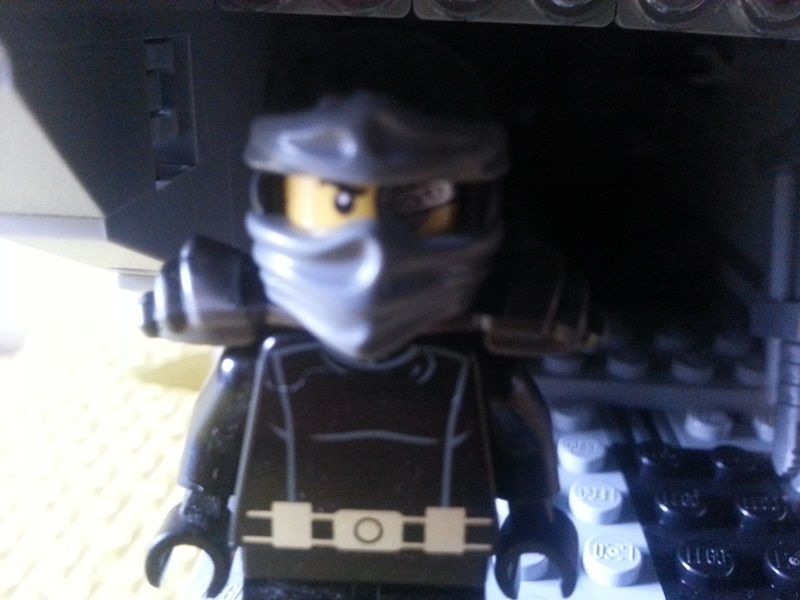 Annoyed Man: "As you wish, commander."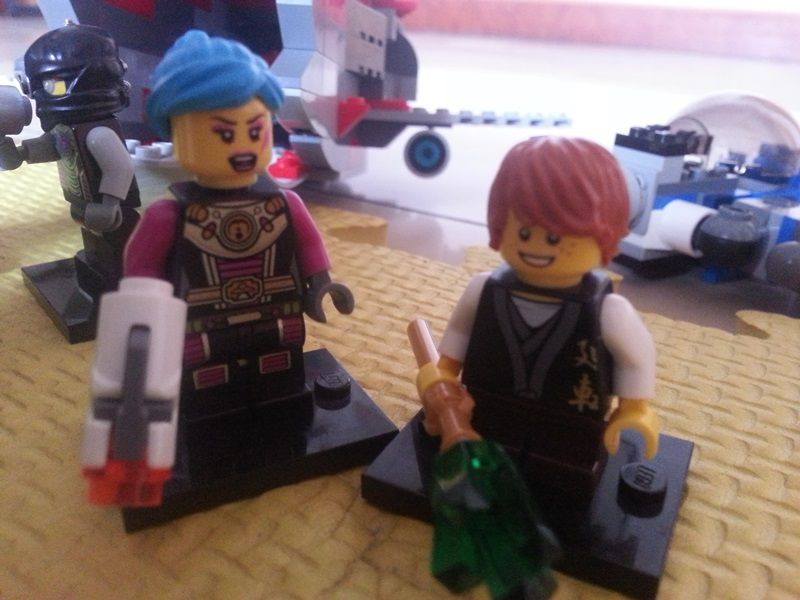 Ben: "I changed my mind. I'll go with the people who aren't shooting at me."
Jen: "Good idea, sir."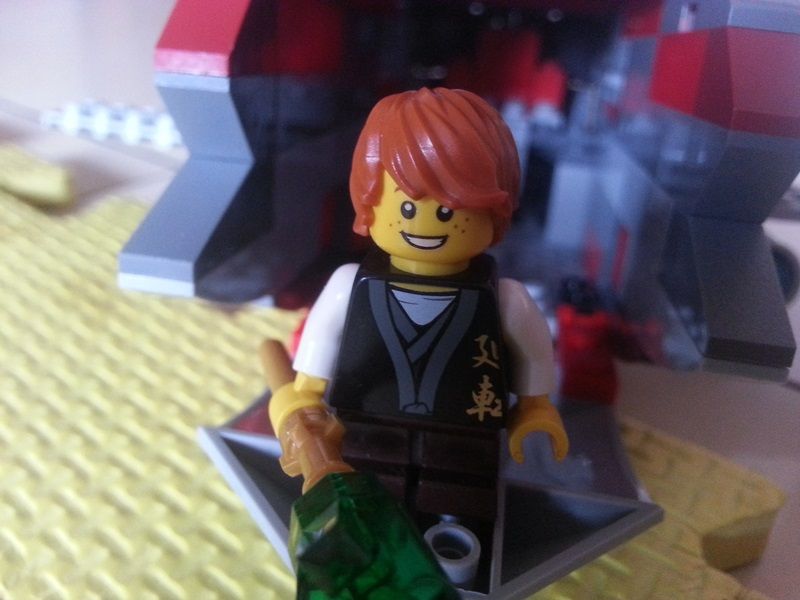 Ben: "Why do you keep calling me that?"
Jen: "Shut up and get in the Hammerhead."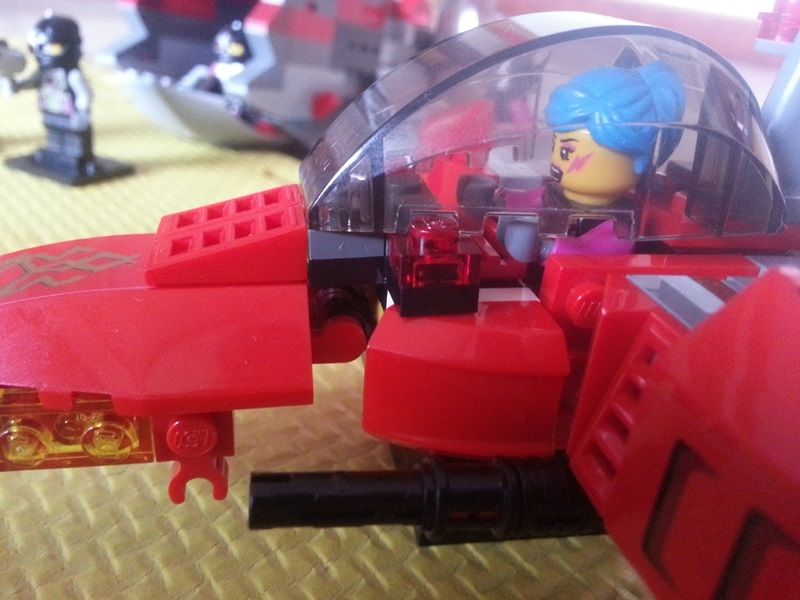 Jen hops into her own fighter and takes off.
Others follow suit.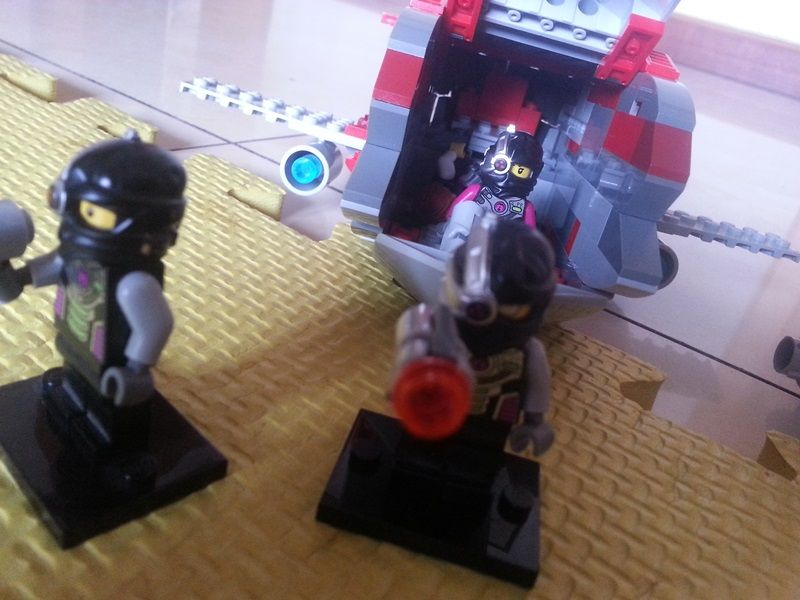 Soldier: "Cover our retreat. All troops return to the Hammerhead."
Pilot: "We're clear. Commencing take-off."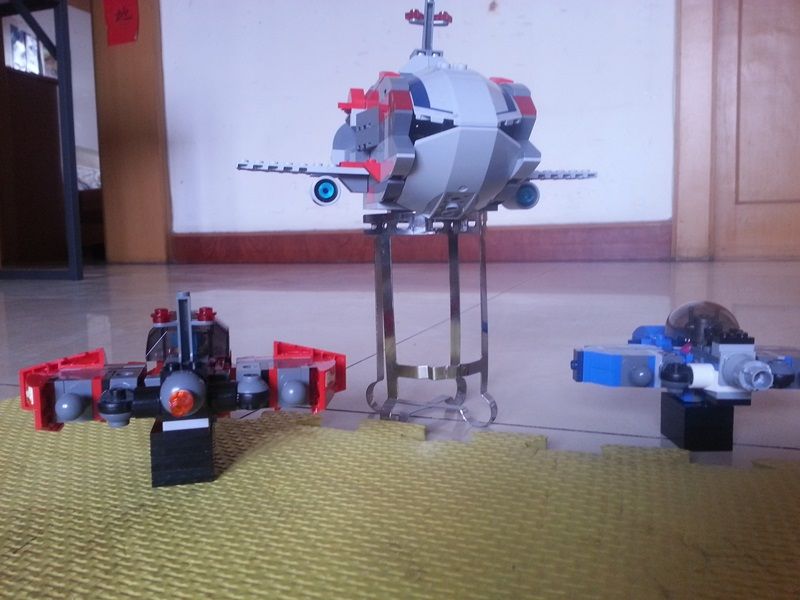 The three ships zoom off planet.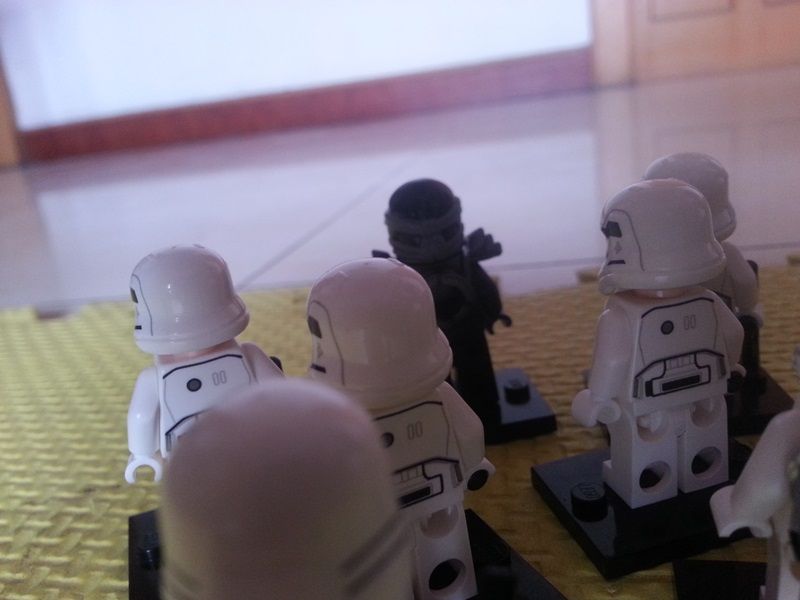 Annoyed Man: "...."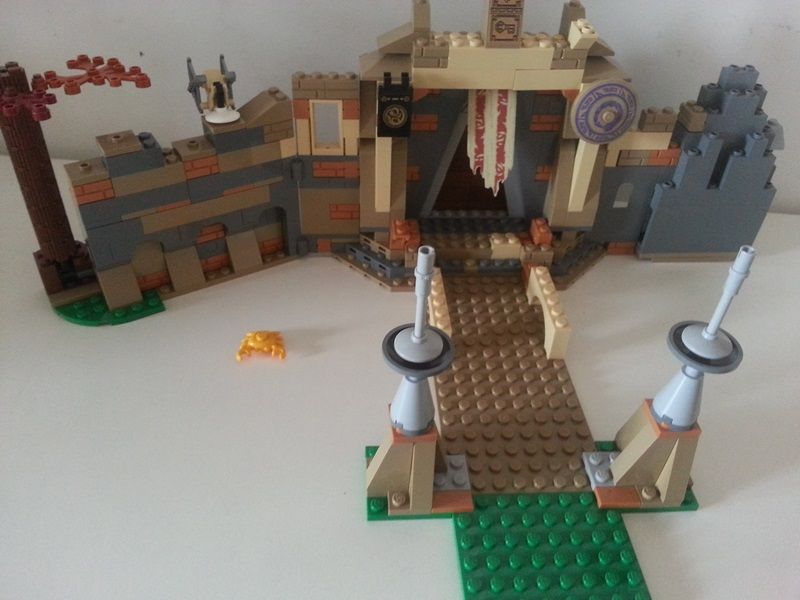 On another world the ruins of an ancient castle rest.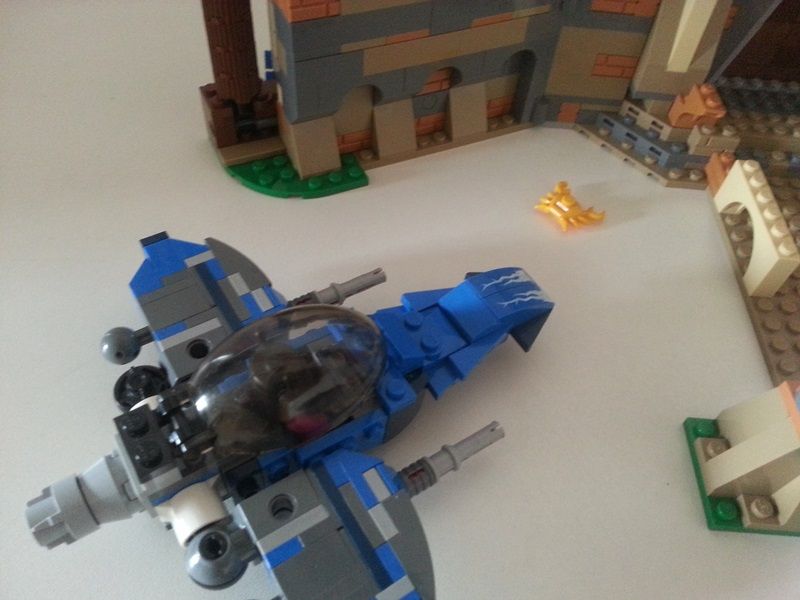 Fighter Pilot: "Class-M planet confirmed. Breathable atmosphere. This is a perfect place to re-charge our engines.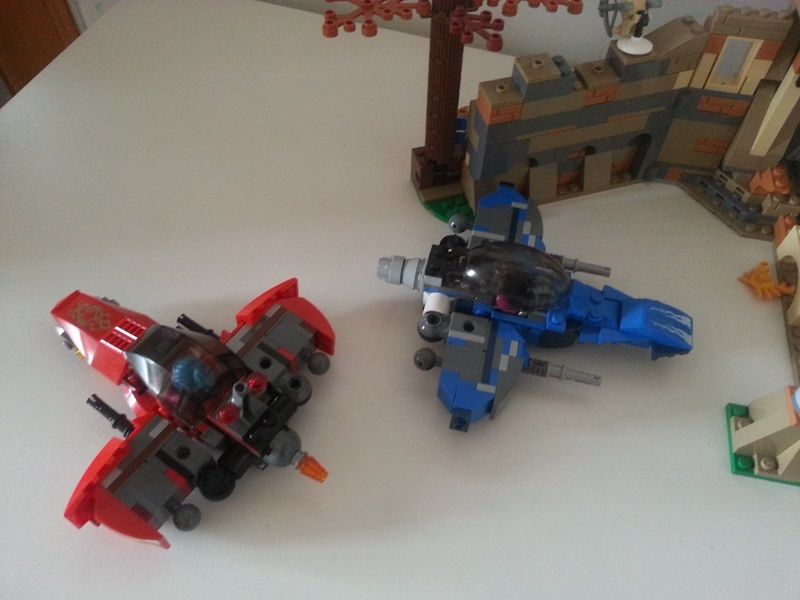 Jen lands her ship as well.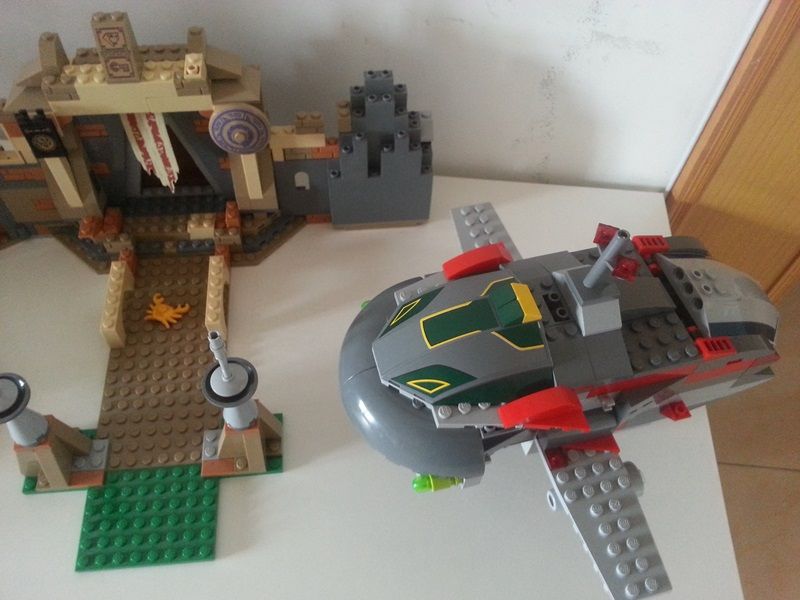 The bulky Hammerhead sets itself down laboriously, obviously low on energy.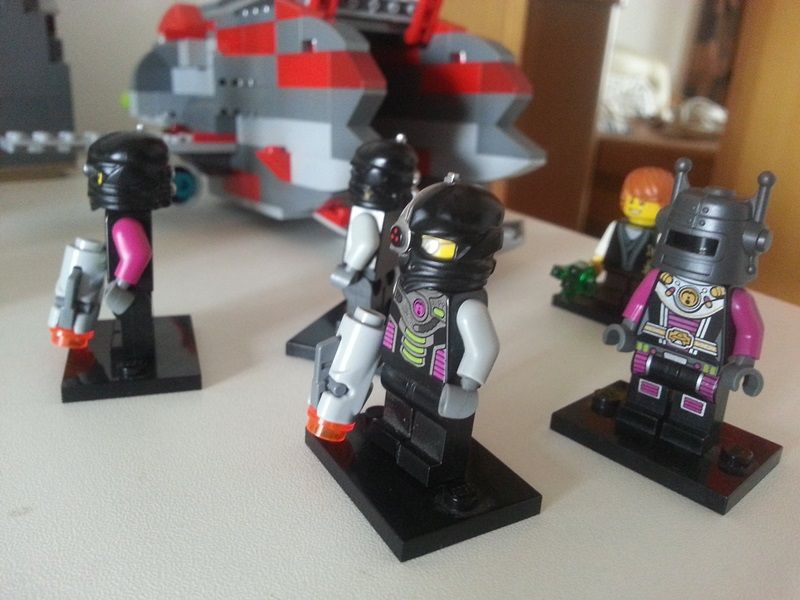 Glasses-Wearing Soldier: "No life signs detected. We're all alone."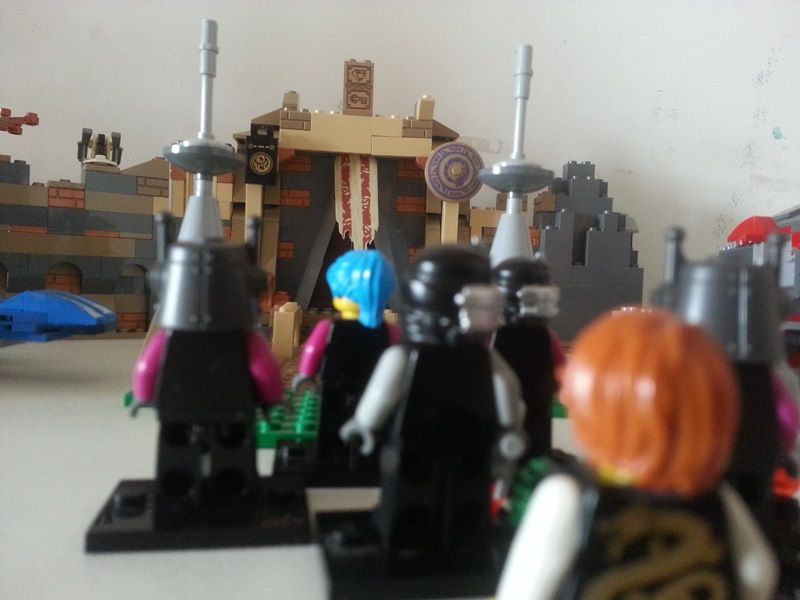 Jen: "What was this place? Sally can we get an analysis?"
Sally Saturn: "Nothing on records, Ma'am. The structure is made of material easily found in the area. Terrestrial origin confirmed. Perhaps an ancient civilization long since died out?"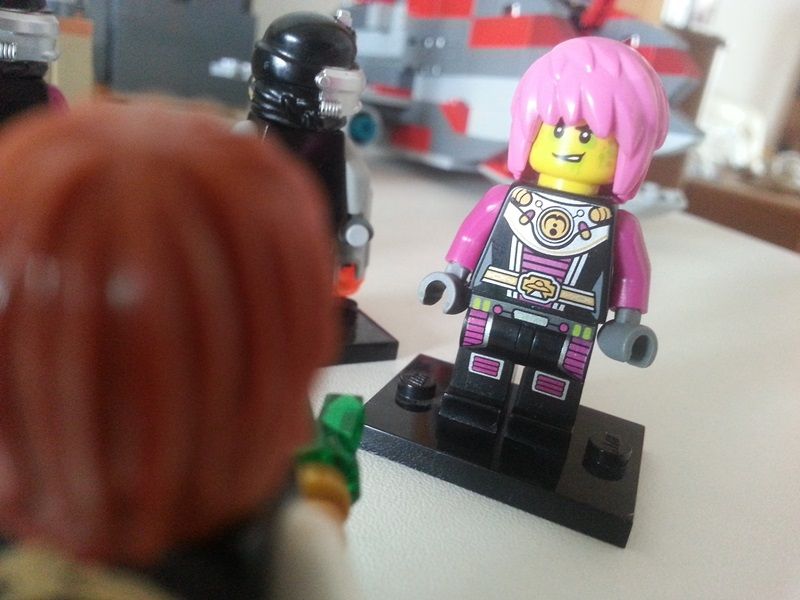 Ula Uranus: "As long as we can re-charge our fold engines it doesn't really matter what happened herein the past, does it?"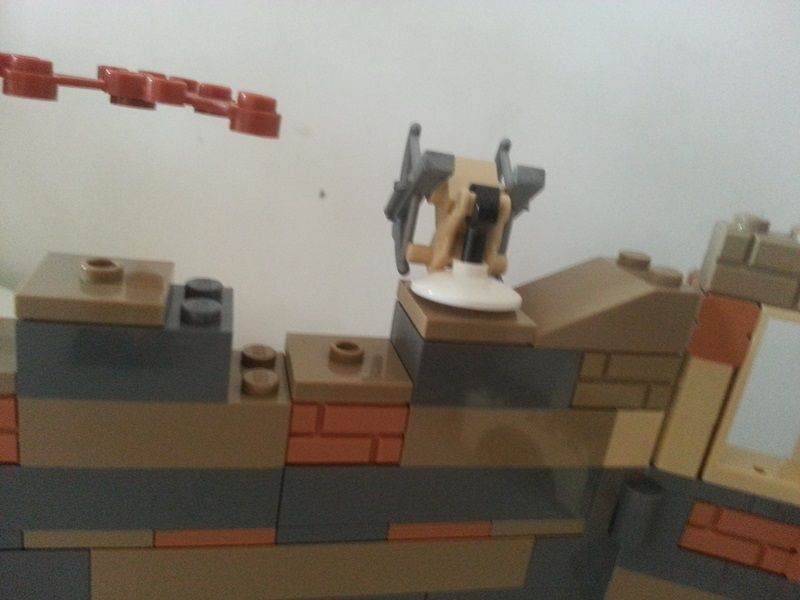 An ancient piece of machinery lurches to life.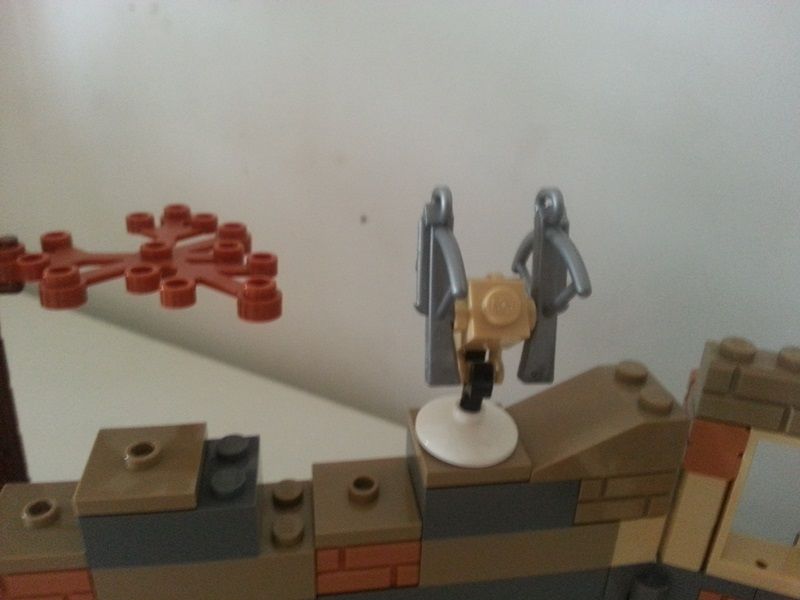 …
...and fires!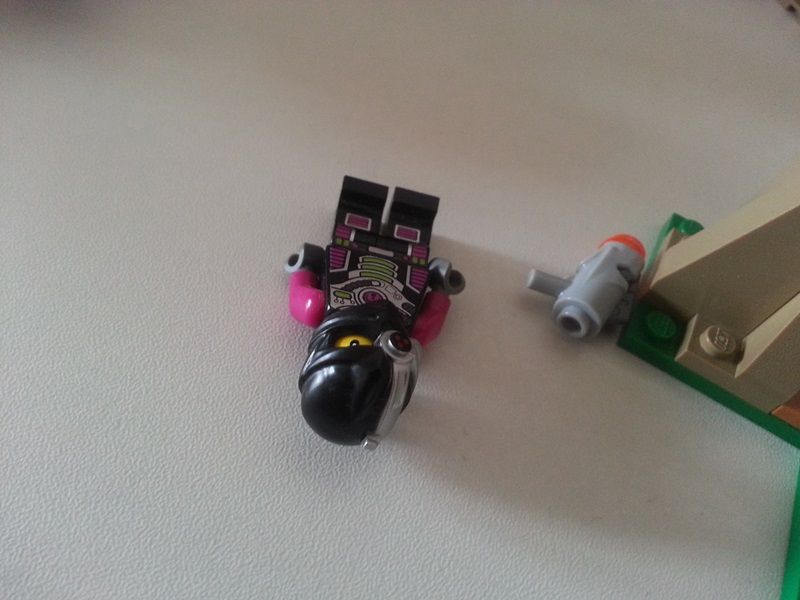 Soldier: "I'm hit!"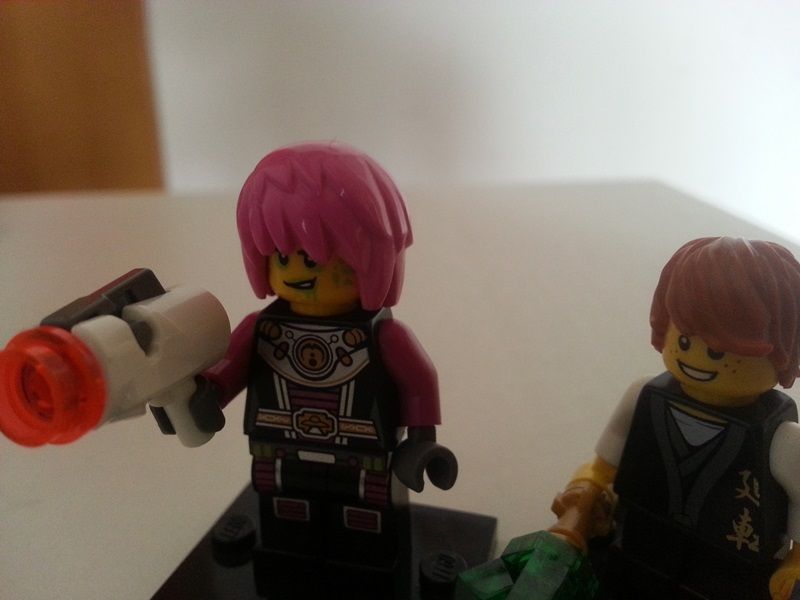 Ula: "I thought this was a deserted temple!"
Sally: "Locking on..."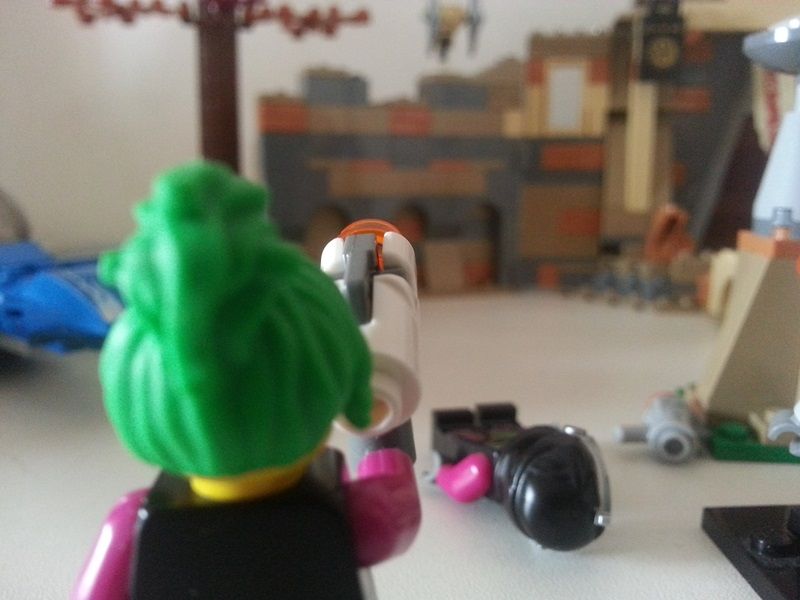 Sally: "And fire!"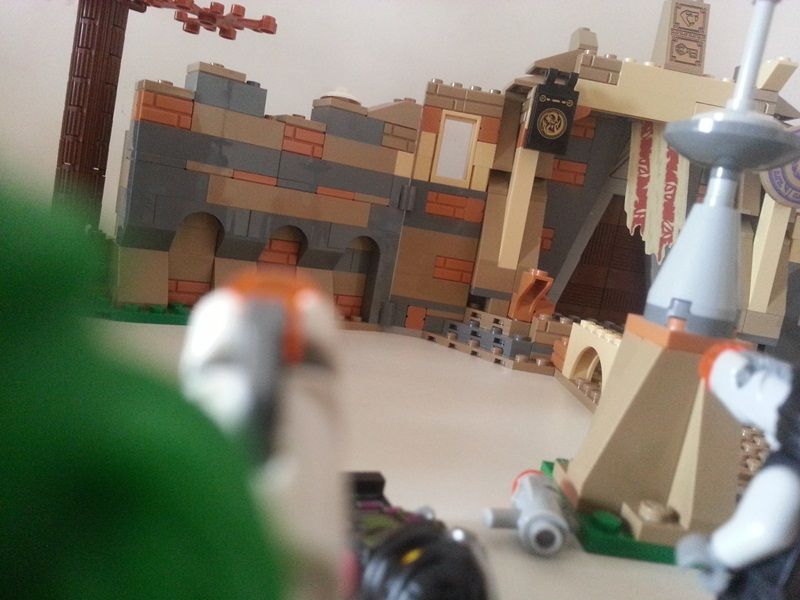 Sally: "Target neutralized."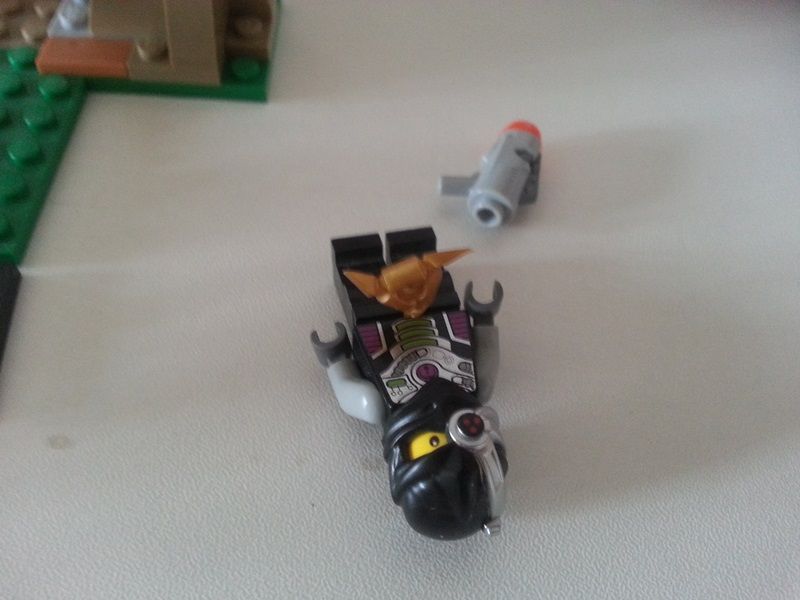 Another solider goes down. A strange piece of metal is sticking out of his torso.
Jen: "Another machine?!"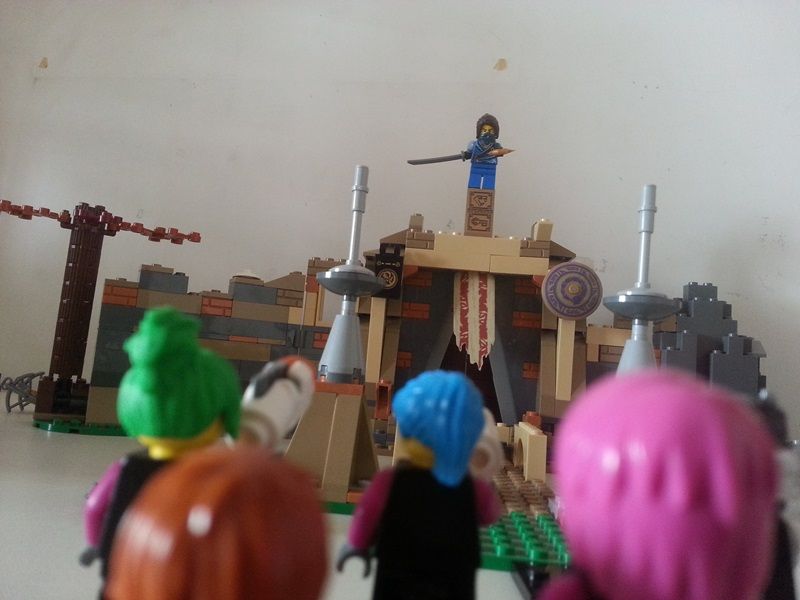 Atop the main spire, a blue figure stands balanced, one leg perched on the stone, the other floating in the air.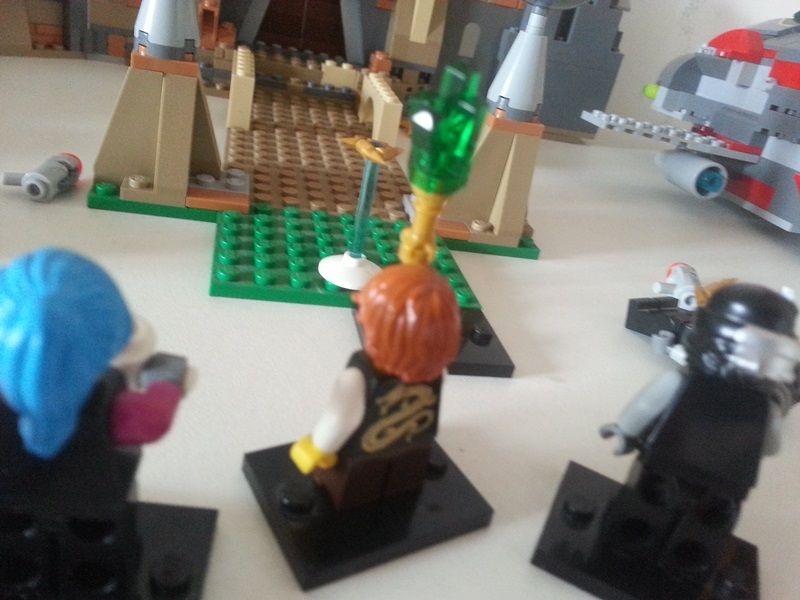 Another piece of metal comes zooming towards the group. Ben pushes the others out of the way and raises his staff.
Ben: "Shield!"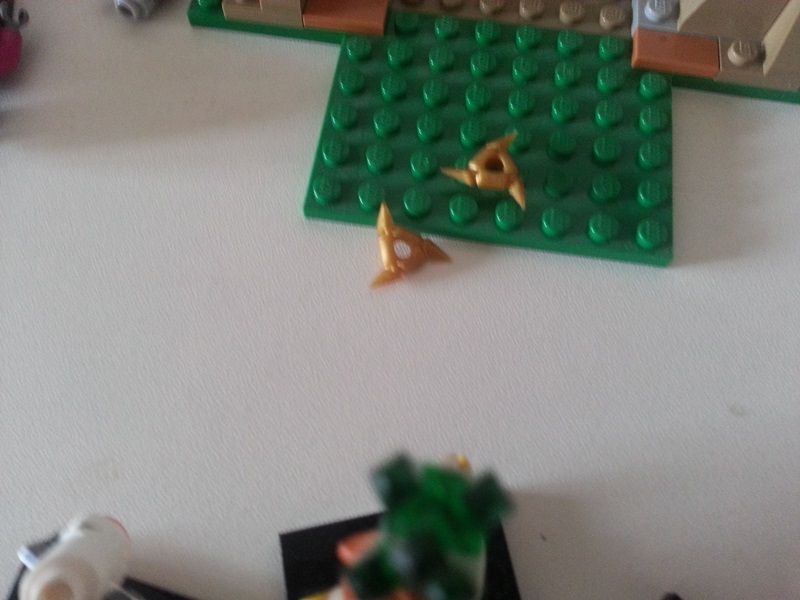 Jen: "What are these things? What a crude form of weaponry."
The blue figure is suddenly in front of the group.
Jen: "Wah!"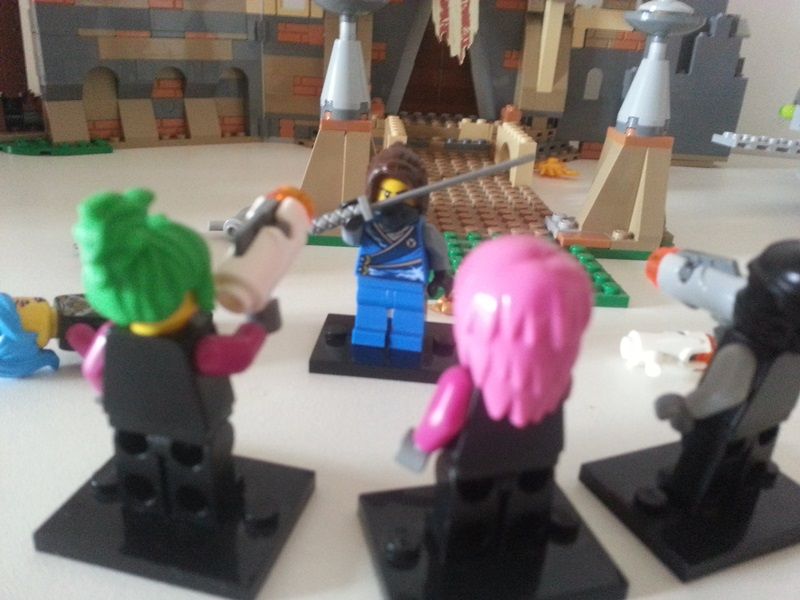 Sally: "Freeze! You're surrounded!"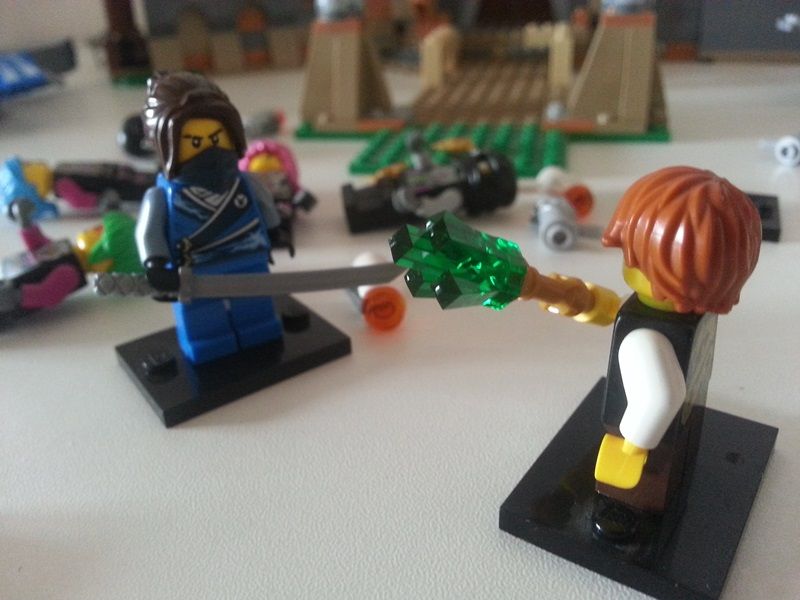 With a flash of his blade, the blue figure cuts down his foes.
B.F.: "I've been waiting a long time for you."
Aokaze: "I am Aokaze. I am the descendant of an ancient clan of ninjas sworn to protect you, Master Ben."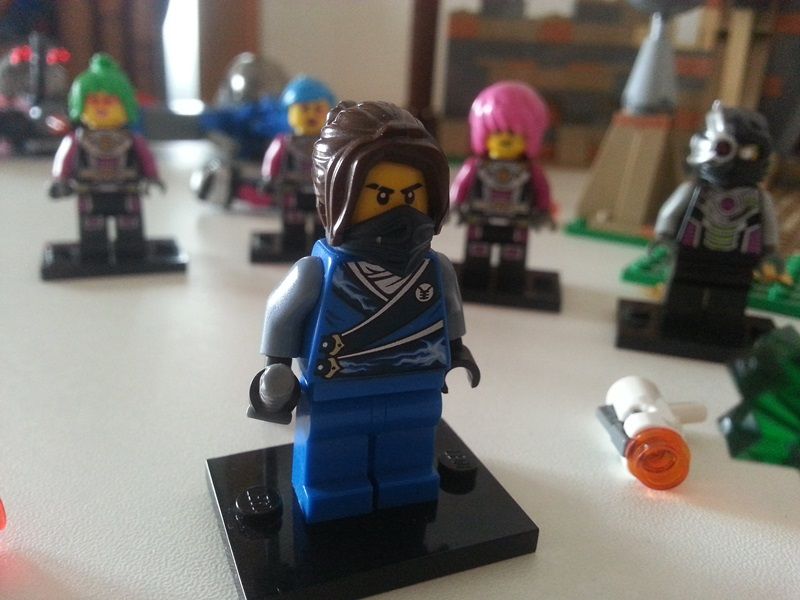 Ben: "Then why did you attack my friends?"
Aokaze: "These are your allies? I had no idea."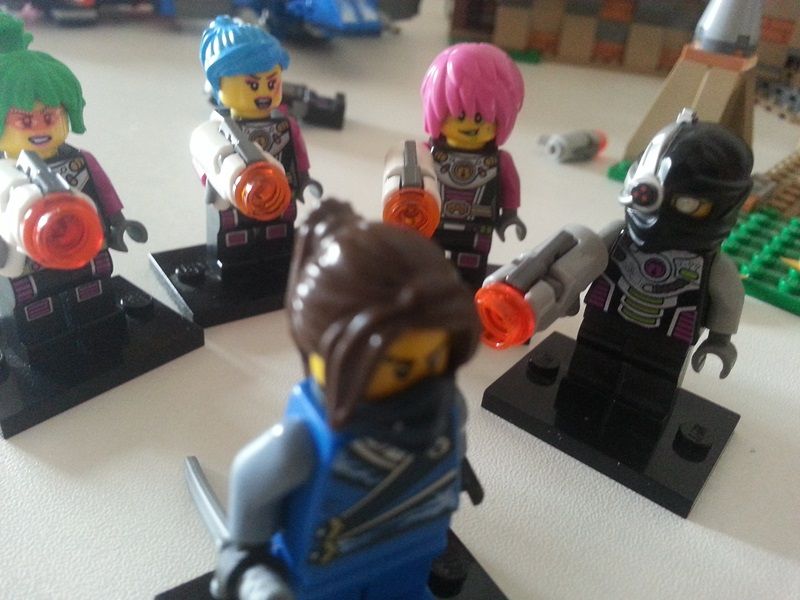 Ula: "Drop your weapon and surrender."
Ben: "Wait! He said he wants to protect me. You're all the same, right?"
Aokaze removes the weapon and applies some green paste onto the wound.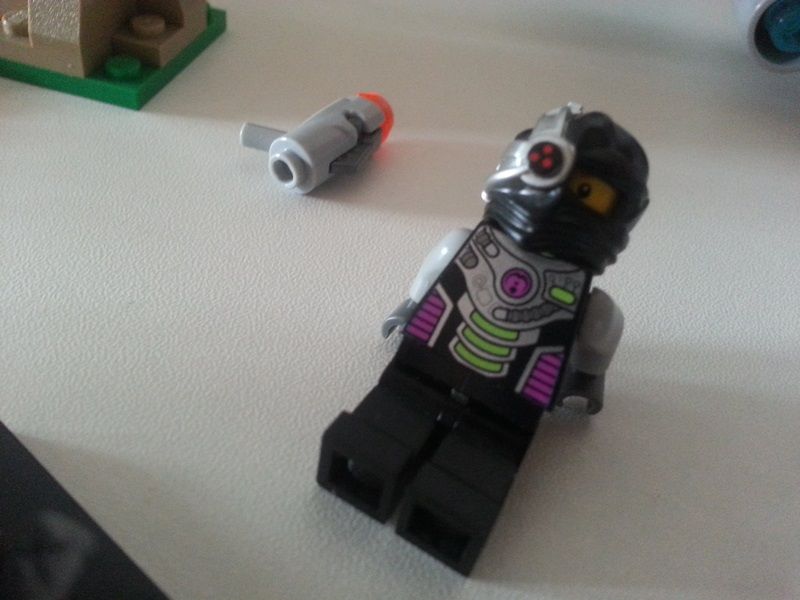 Soldier: "Hey, I feel fine!"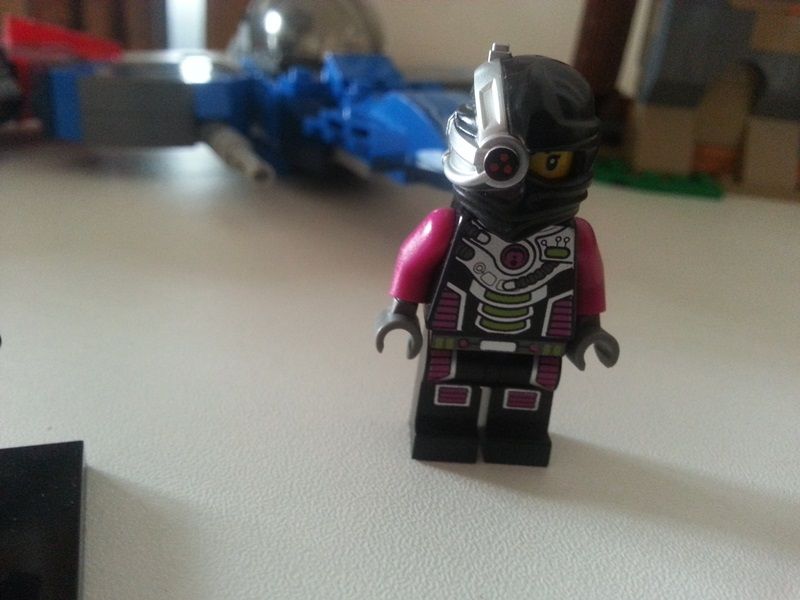 Aokaze does the same for the other downed troop.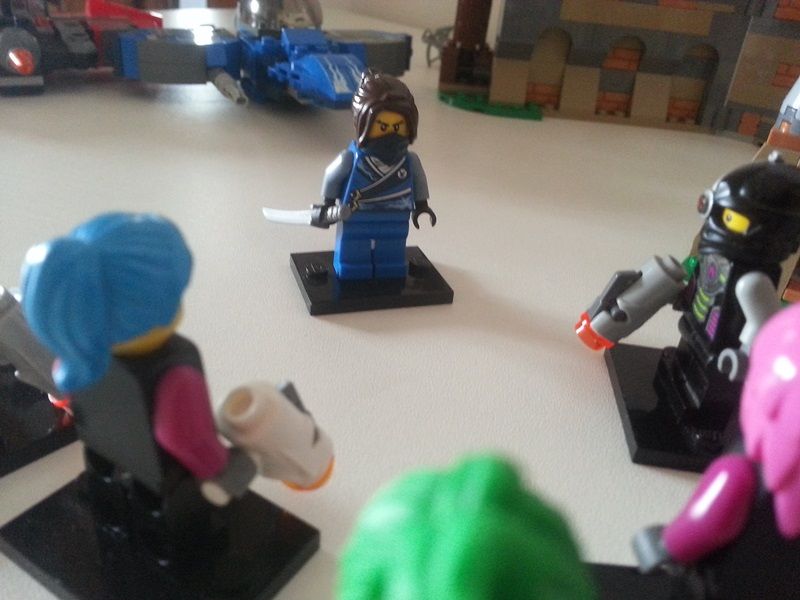 Aokaze: "I must apologize. My name is Aokaze, a ninja trained in the shadow arts to serve as a body guard to Master Ben."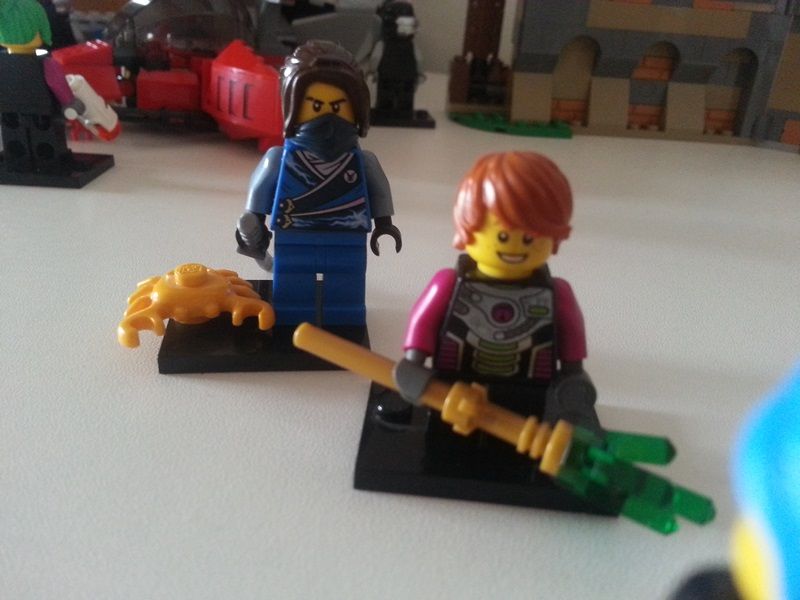 Ben: "Why is everyone here to protect me? What makes me so special?"
Jen: "I have order not to reveal anything until we arrive at our destination. Sally, Ula check our fold engines. Let's see if we can speed this up."
Jen: "Here, use this."
Ben: "What are those things you're using anyway? A gun? I'll keep my staff, thanks."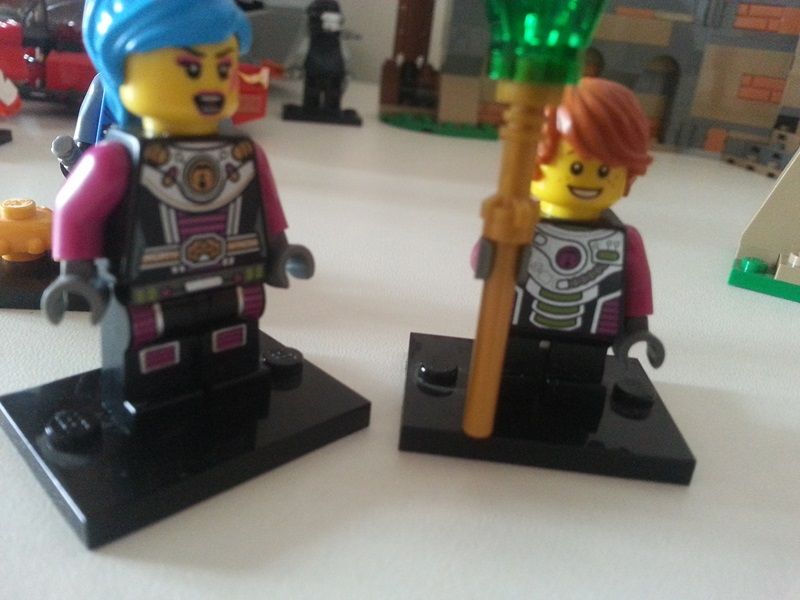 Jen: "If you insist. I don't understand how you can put any faith in magic."
Sally: "Ma'am we're detecting the same ship from before. They've found us."
Jen: "Fold status?"
Sally: "98% on the Hammerhead. The Norns are ready."
Jen: "Everyone get ready."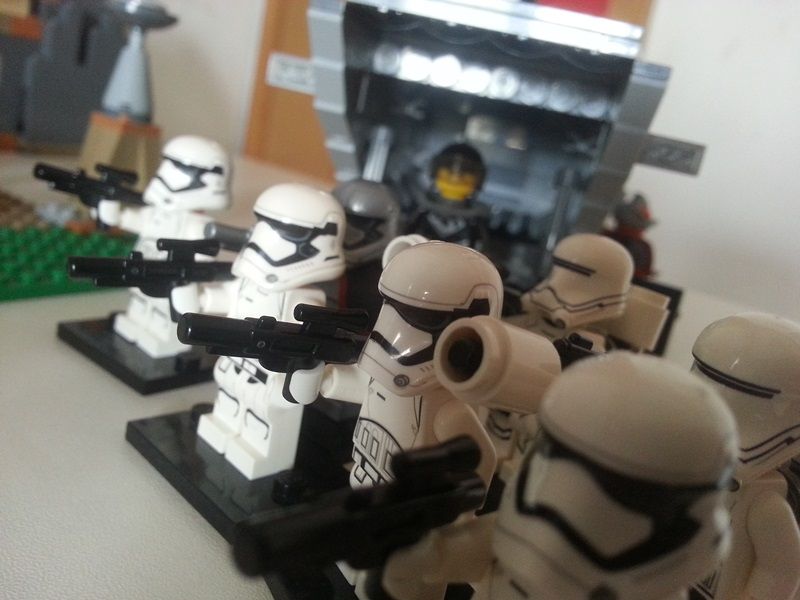 The troopers storm onto alien soil.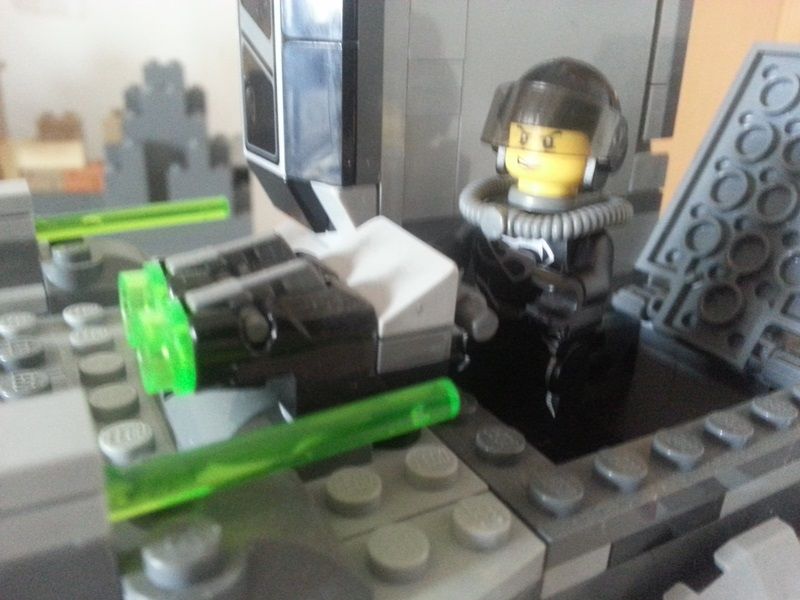 A gunner emerges from the bowels of the ship.
Aokaze sprints into action.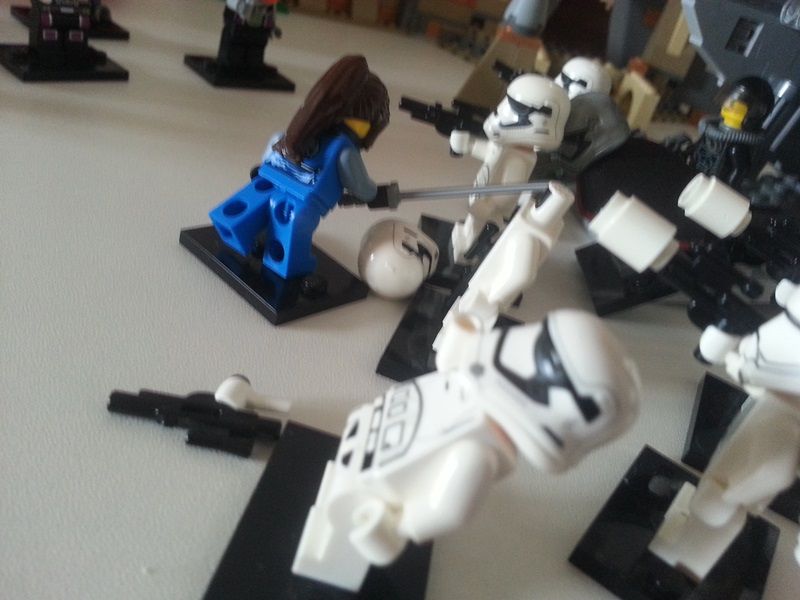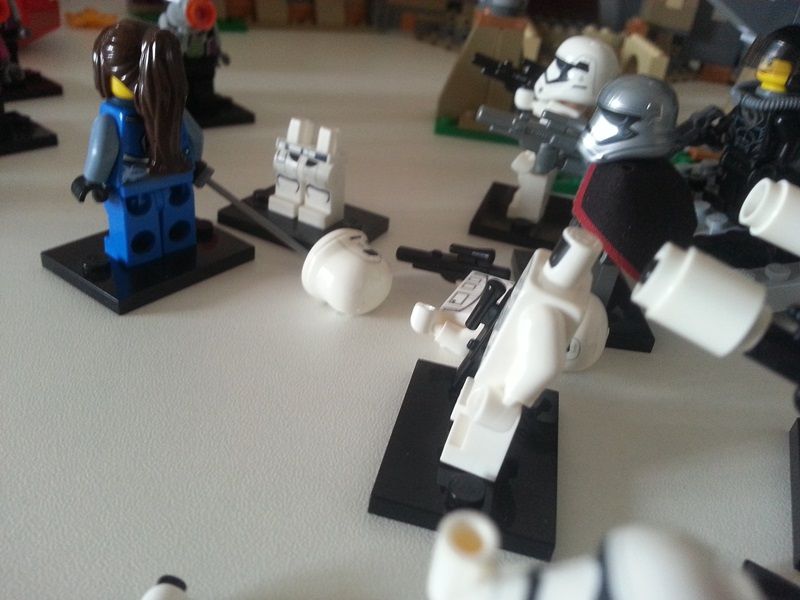 As he complete his Hurricane Strike, he turns his back to the enemy in true anime style.
Chrome Trooper: "Bastard! Prepare to die!"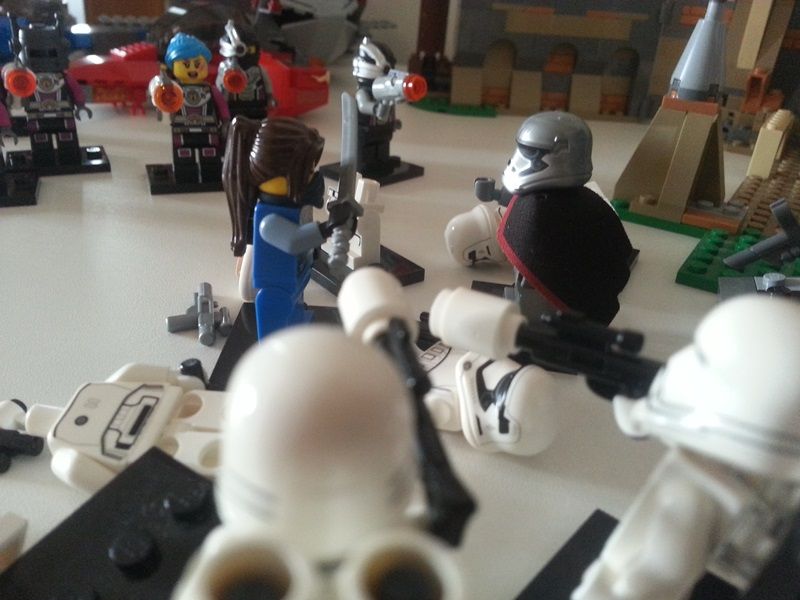 Aokaze: "You were saying?"
Chrome Trooper: "Fire!"
Aokaze leaps into the air, narrowly avoiding the fire blasts from the Flame Troopers.
Aokaze: "Is that all you've got?"
Annoyed Man: "That was only the warm-up. Why don't you dance with me a bit?"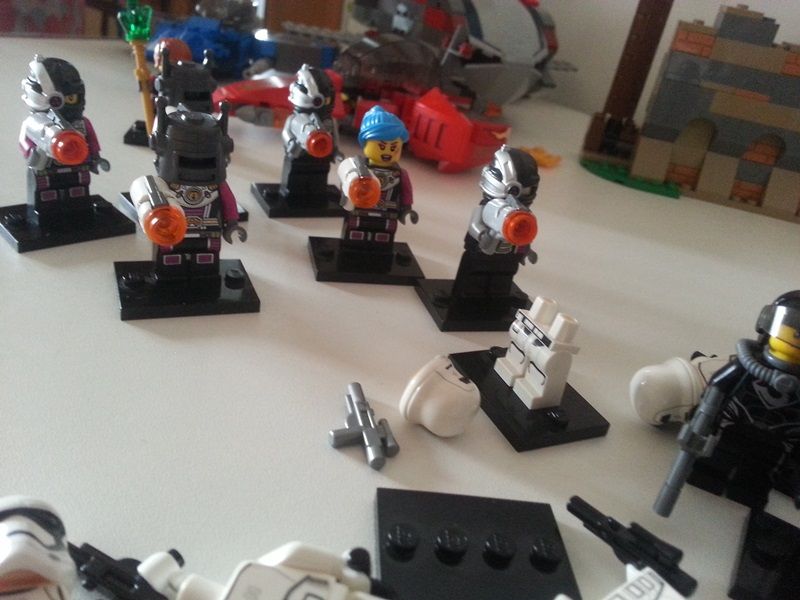 Jen: "Cover Aokaze!"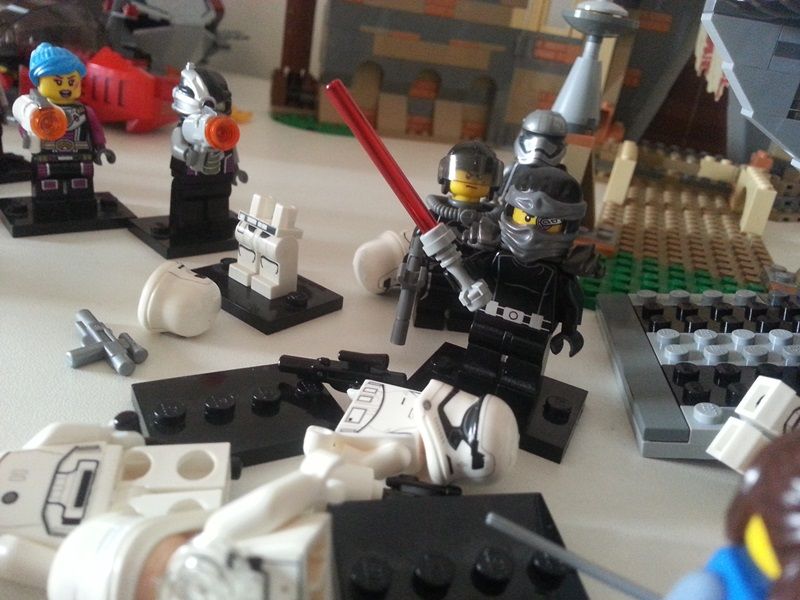 The Annoyed Man blocks all the laser blasts with his laser sword.
Annoyed Man: "Tch. Nothing personal kid but you are messing with a Sith Lord."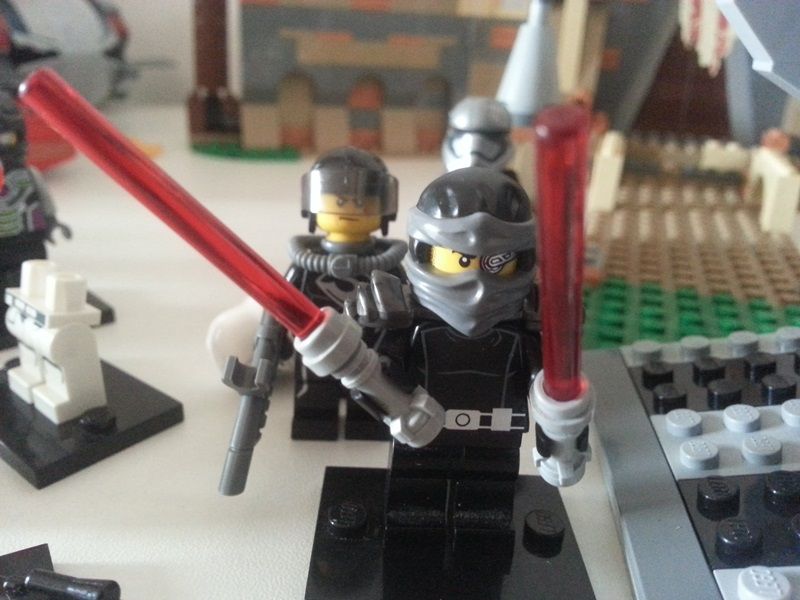 Annoyed Man: "Now, shall we dance?"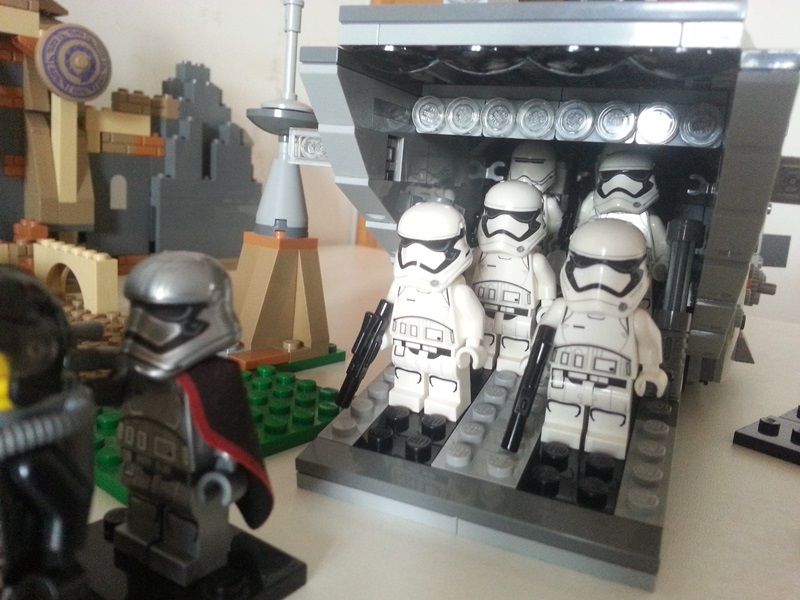 More troopers pour out of the ship.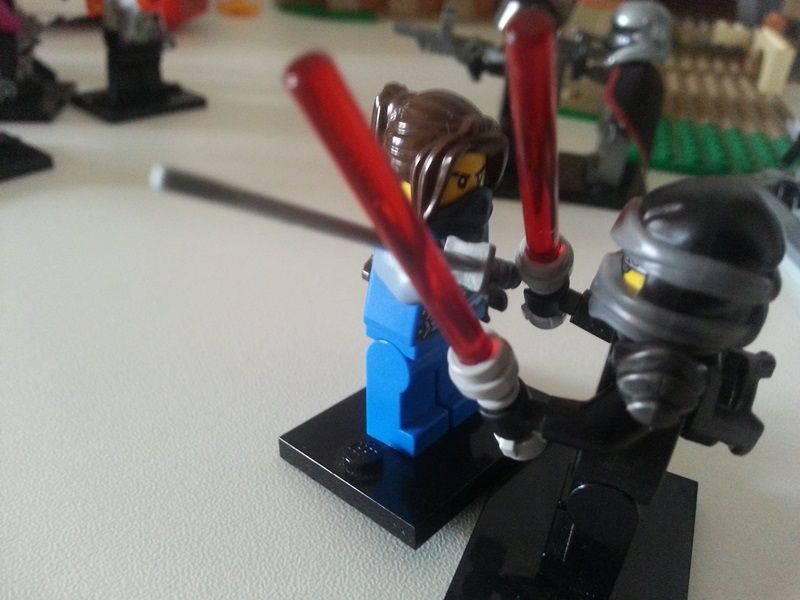 The two men duel.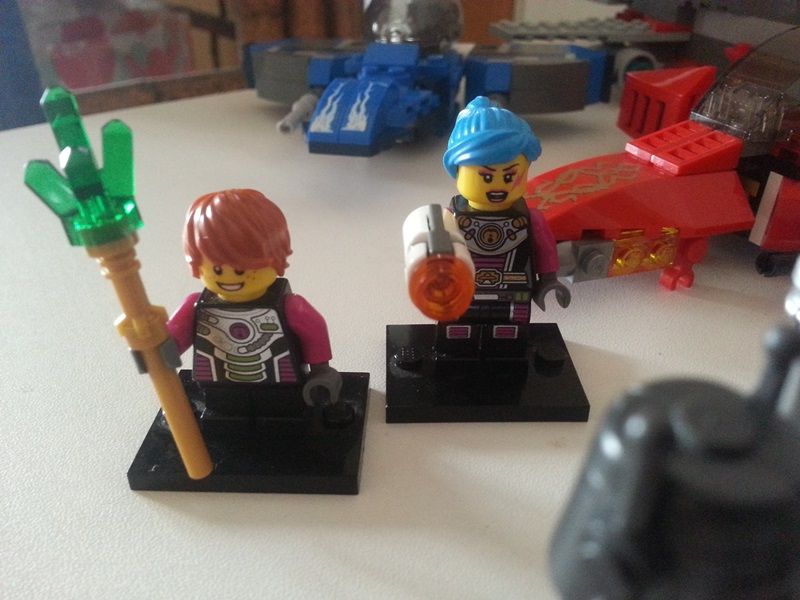 Jen: "Fold status now!"
Ula: "100% Ma'am. Let's get out of here!"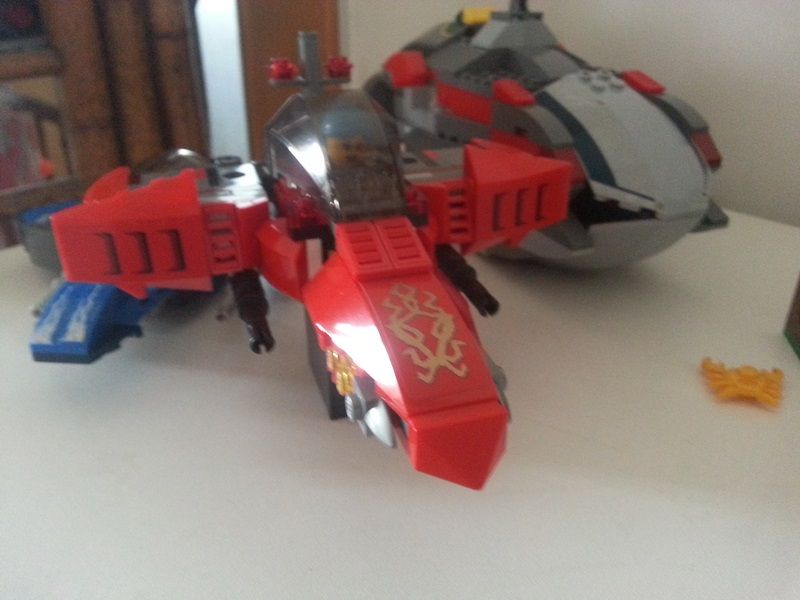 Jen jumps into her fighter and opens fire on the enemy ship.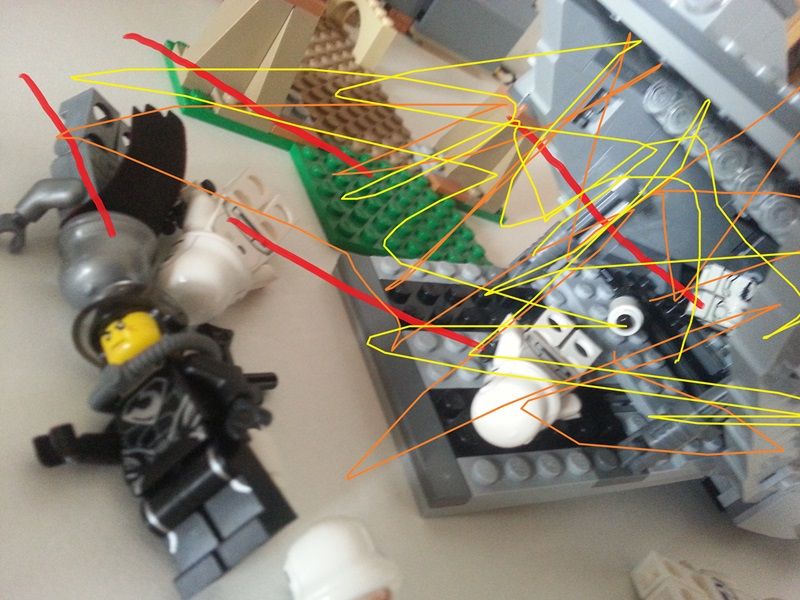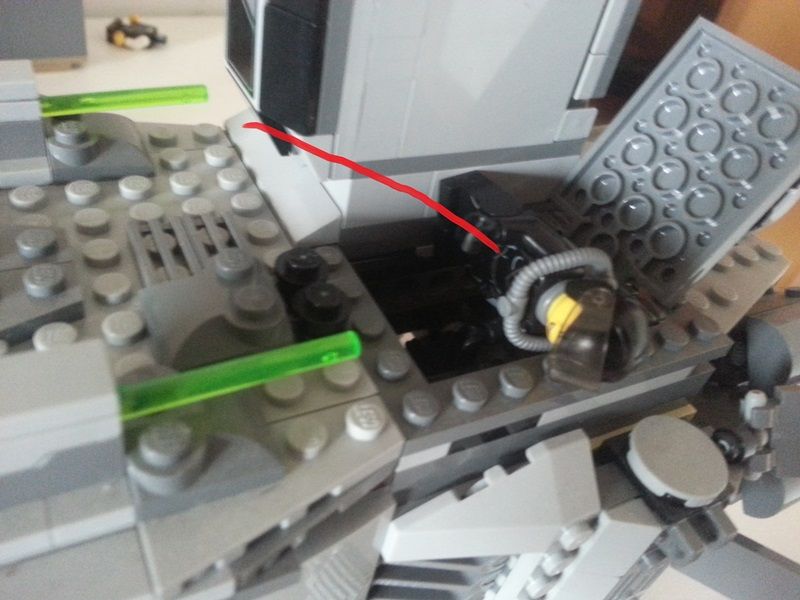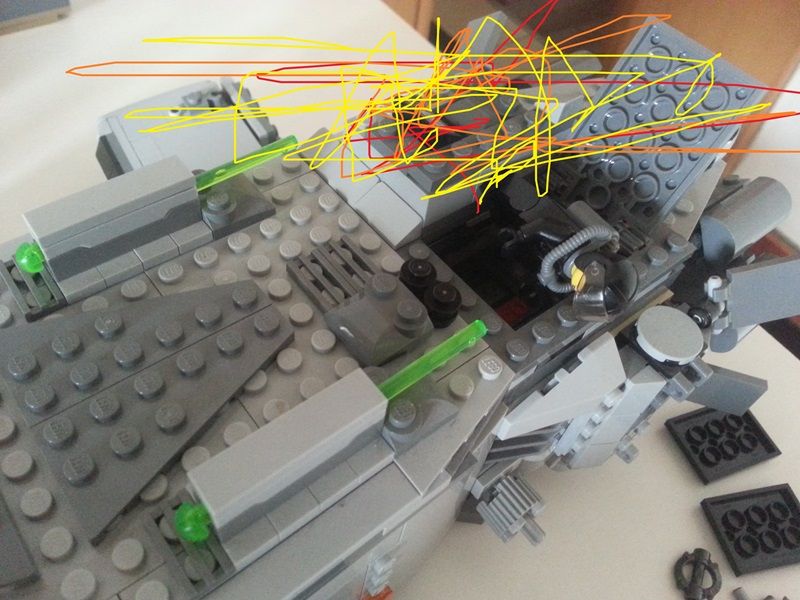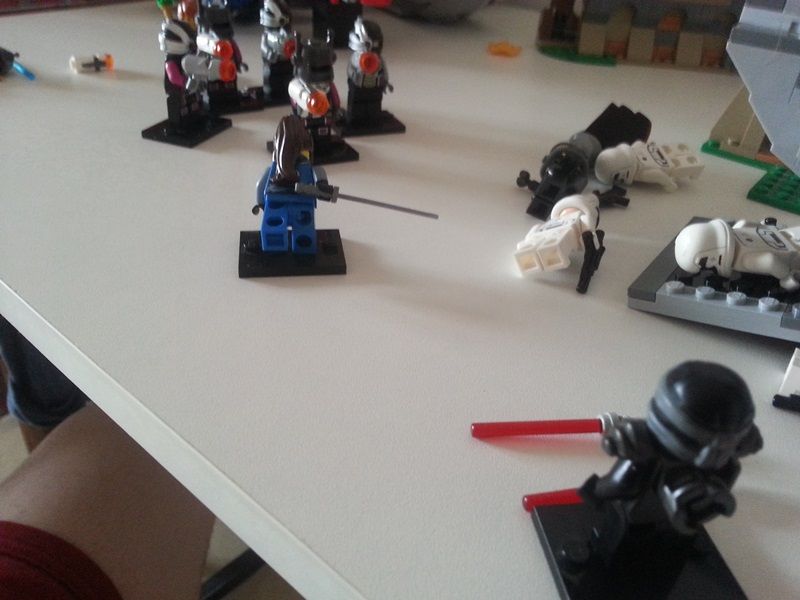 Ben: "Aokaze, we're leaving!"
Aokaze: "Yes, master!"
Ben: "Hurry!"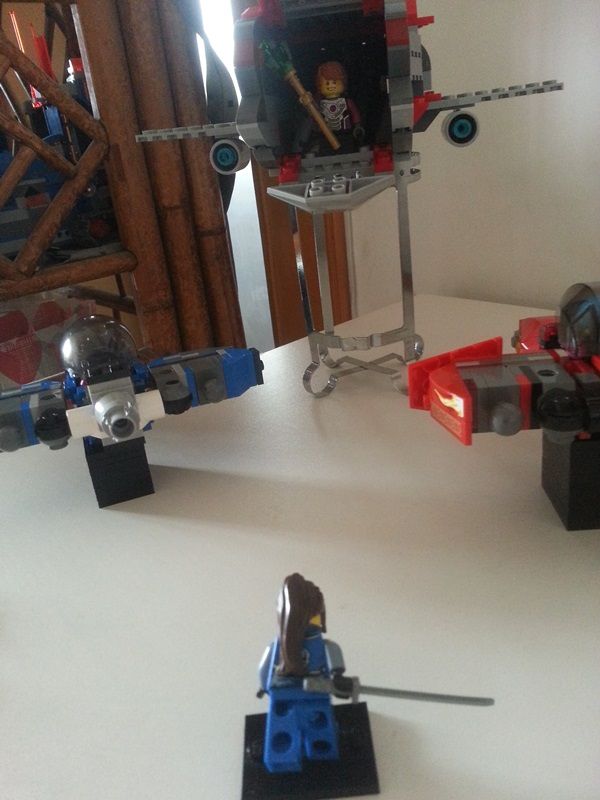 Ben: "Go back, he won't make it!"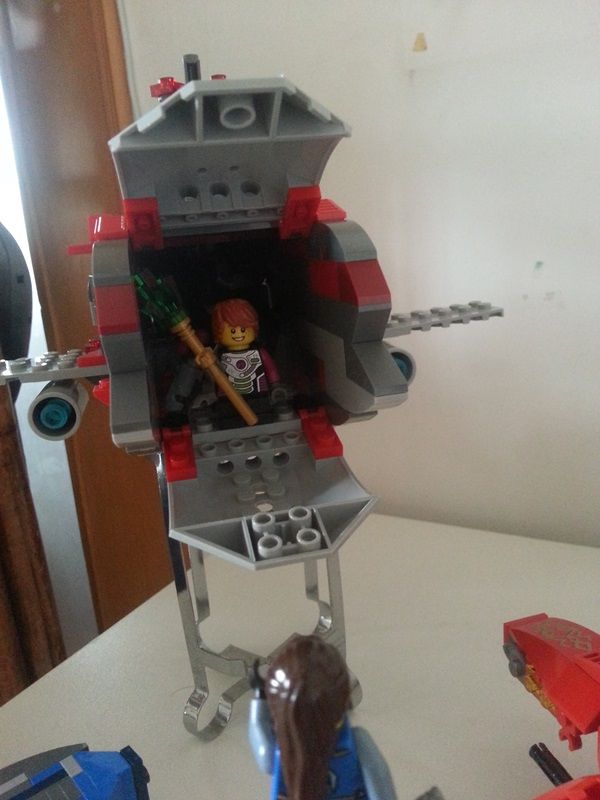 Aokaze leaps into the air.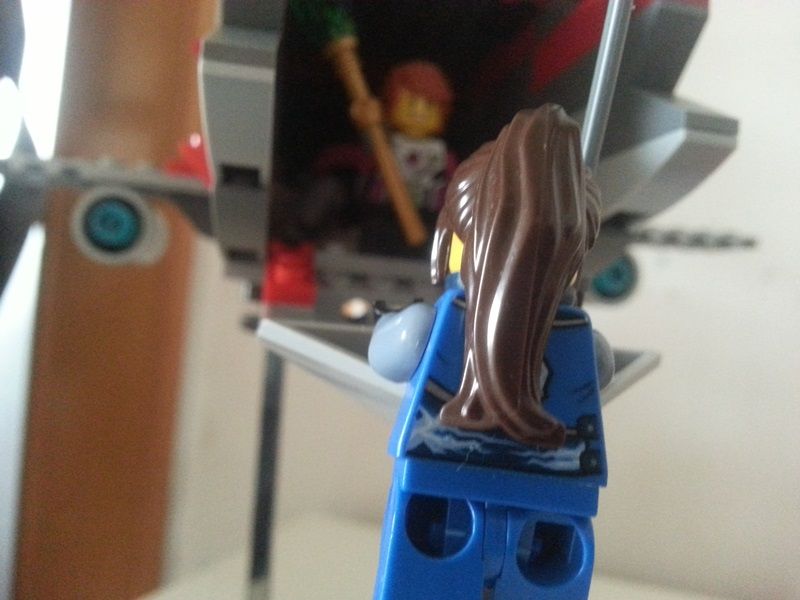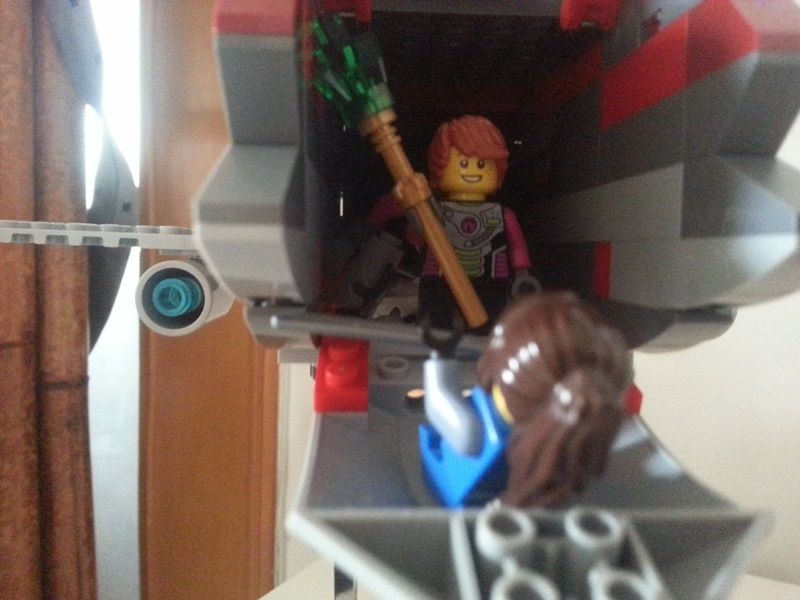 Aokaze: "I have returned, master."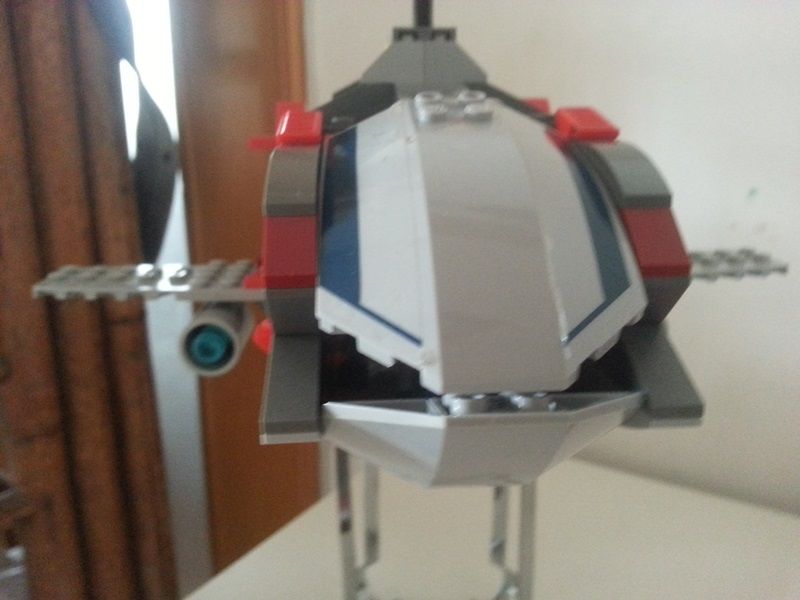 Ula: "And we're away."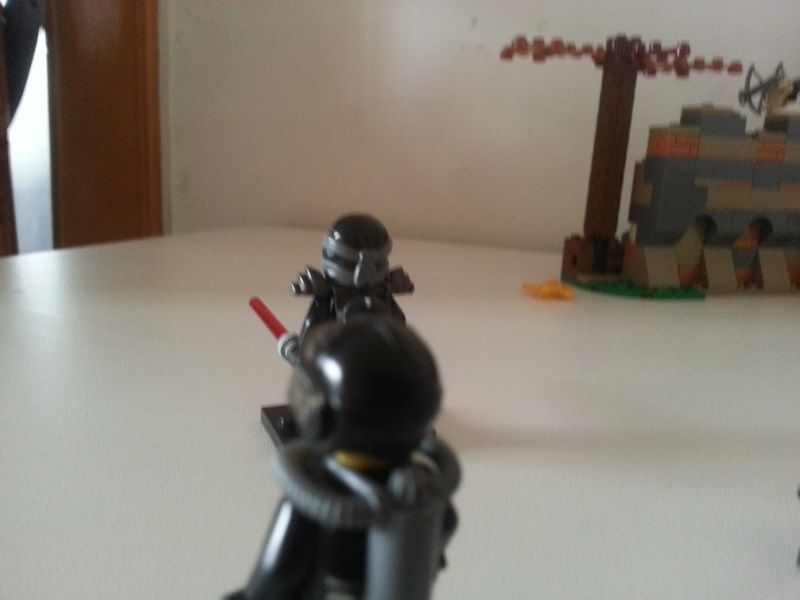 Annoyed Man: "Damn, not again."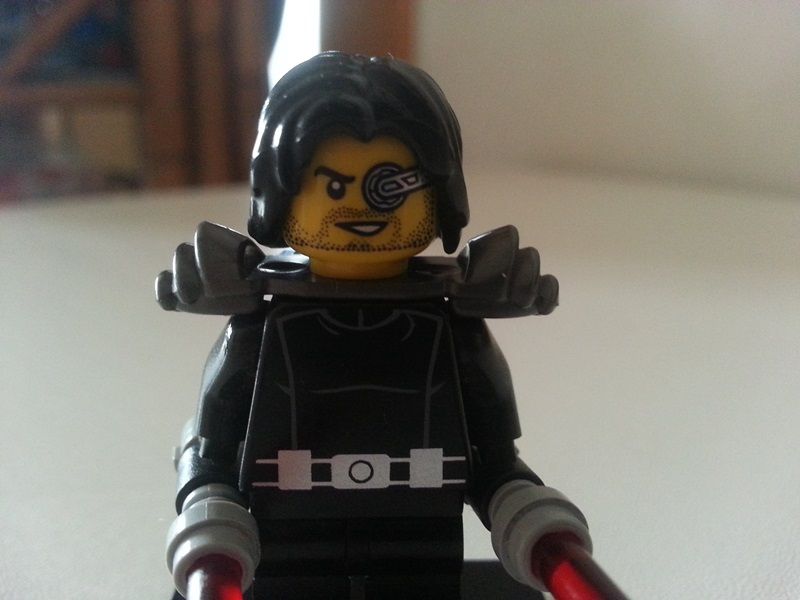 Annoyed Zebra: "I'm really starting to live up to my name."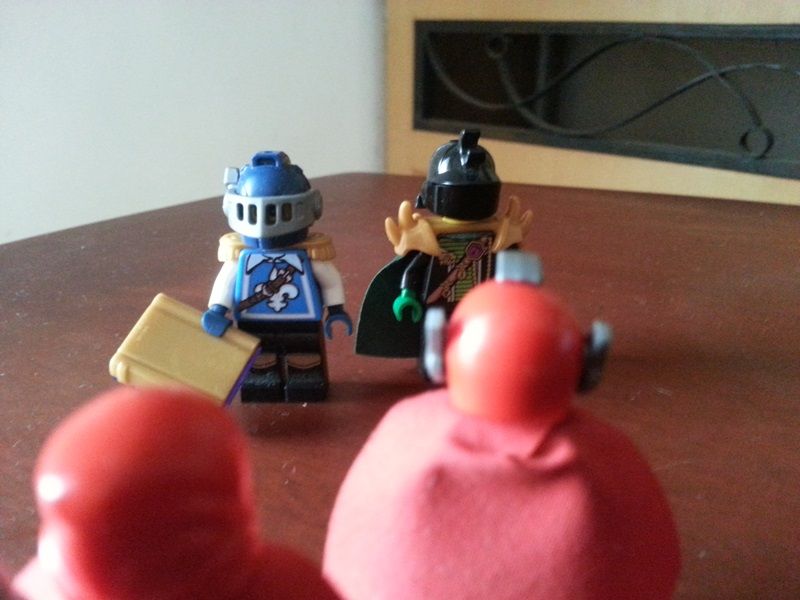 Location: Unknown
The Woman Knight and her body guard walk down a dimly lit hallway.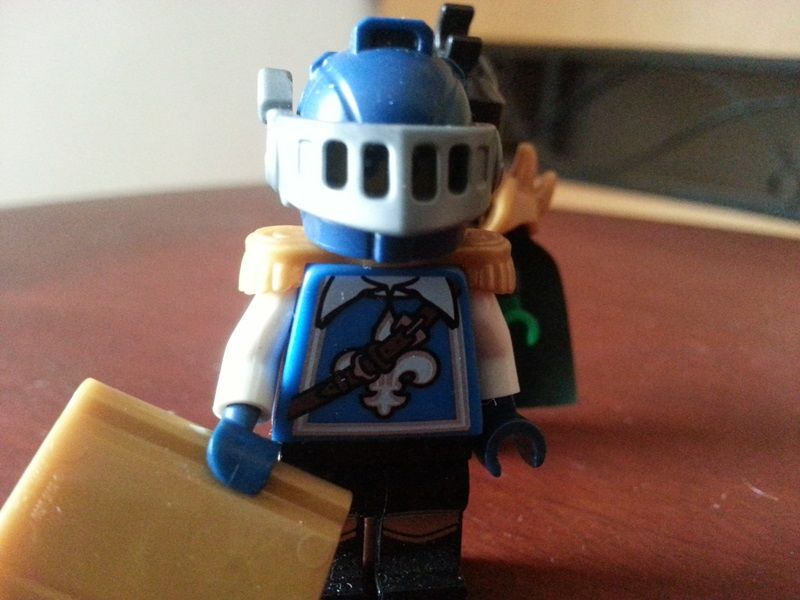 Book-Holding Knight: "Why are you disturbing the master?"
Woman Knight: "I think something has happened. We found a strange boy with the Neptune girl while on patrol."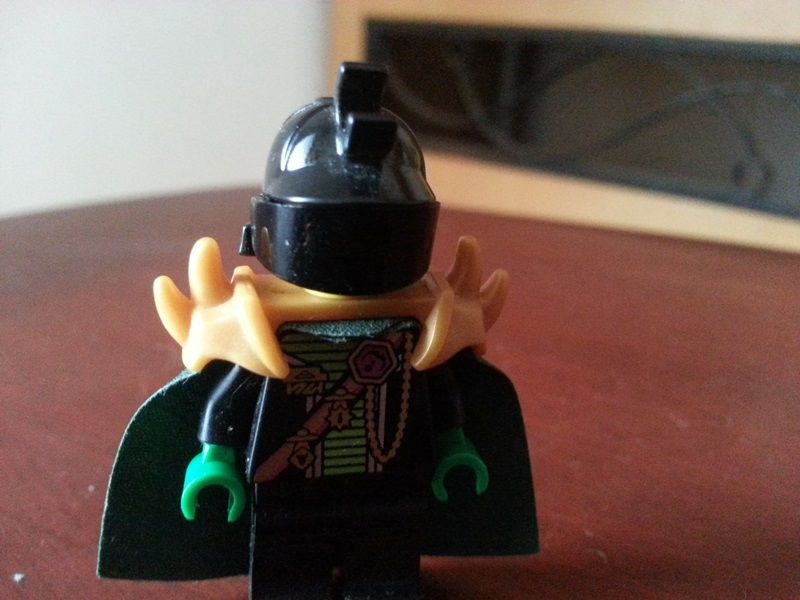 A strong voice emanates from the solid black helmet.
???: "A boy you say? Was he carrying a golden staff with a green crystal on it?"
Woman Knight: "Yes, master."
???: "Interesting. Then it's finally time. You will need more men if you're going to capture the boy and bring him to me."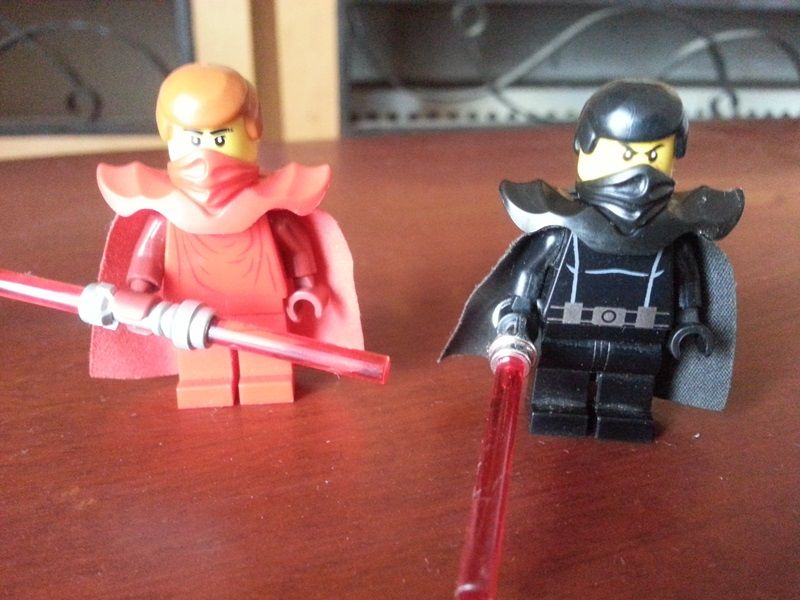 ???: "Take TastySkippy and TheVengefulOne with you."
???: "These Sith will assist you as well."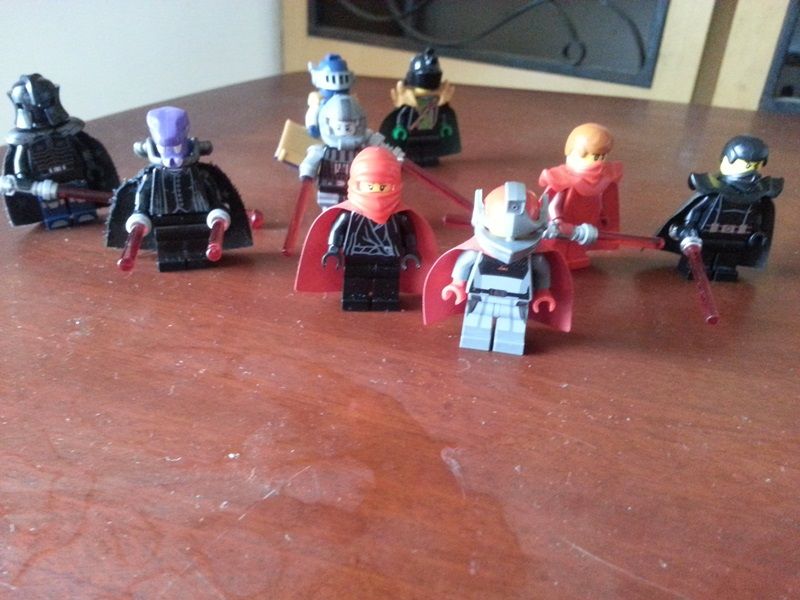 Woman Knight: "By your order, master. The First Order will capture the boy and bring him to you.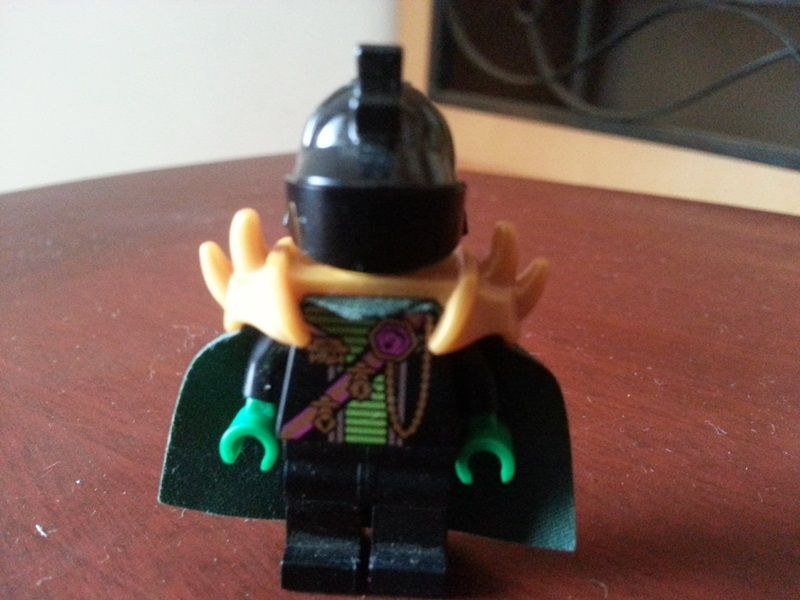 ???: "So... he finally appeared. The promised time is approaching. It will finally be able to make my presence felt in the Brikverse once more! Or my name isn't QS!Ham!"
End Part 1