I like to do these short news broadcast themed soaps once in a while just to kind of announce ongoing and planned events in the Mir world. Just to keep watchers informed that I'm still producing or planning content. It's a fun way of giving exposition rather than just doing a bunch of wiki pages.. I'll try to do more of these if I'm ever in a content slump
depositphotos_47611261-stock-video-virtual-studio-background
by
Kastrenzo
, on Flickr
Anchor: Coming up after sports we've got a ton of feline videos that are totally pertinent to the nightly news, but first it's Richard Head in the situation room!
20201113_085935
by
Kastrenzo
, on Flickr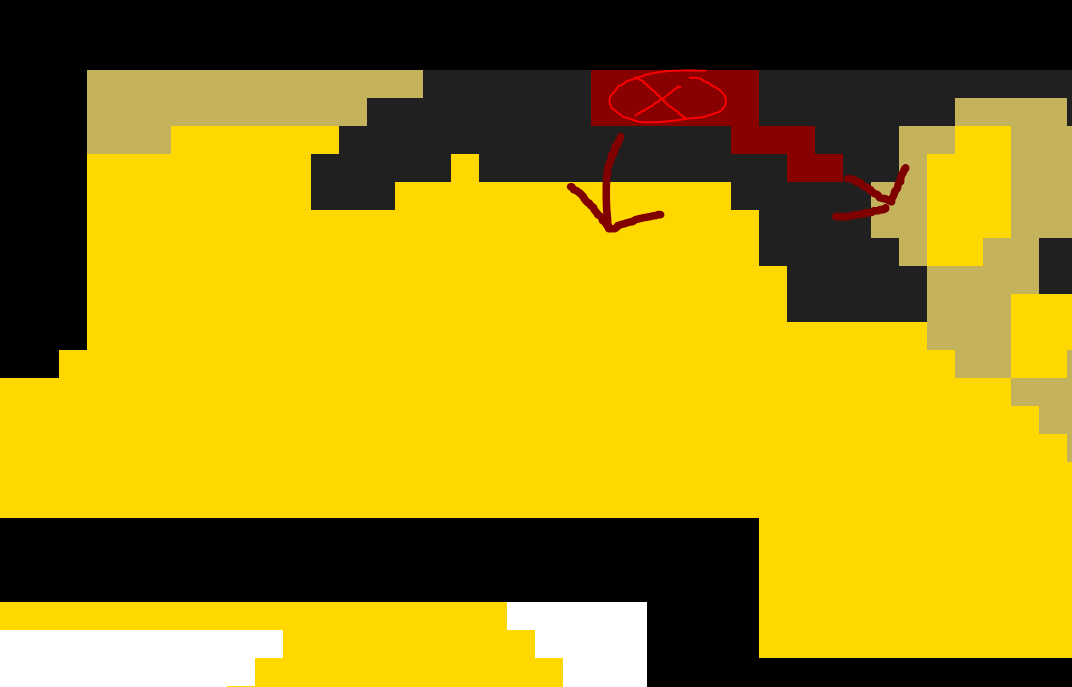 Richard Head: Terrorist attacks in the Lambda cluster have continued this week, the Black Legion has captured the city of Vostok from Stroiteliga forces, and a number of reports have since come in that the League's forces are in full retreat, with heavy military casualties, and an unknown but likely equally high number of civilian losses. A spokesperson from the League describes Vostok as a "total loss"
R.Head: Meanwhile, These developments may have stirred a reaction from Khrabrost.. Officially, Military leaders have denied any preparations or intervention into League territory, and furthermore they reiterated that a state of war exists between the Imperiya and the League, and that we are under no obligation to come to their assistnce.. However word from the border may paint a different picture as our field journalist John Plainman reports..
20201113_090012
by
Kastrenzo
, on Flickr
Kyras, Alpha Cluster. Northern limit of Imperial territory
Plainman: Hi Richard! I'm here in the Kyras region here in the northern Alpha plates, which is the official limit to the Imperial controlled regions up here. And as you can see it's quite busy here with military activity!
20201113_090101
by
Kastrenzo
, on Flickr
Plainman: Military Command under Supreme General Sergachev has repeatedly stated that everything is "situation normal", but in this cold and frigid plate and so many others nearby, there has been a massive buildup of ground units, and if you're someone who knows even a little bit about the army, you'll know that these guys seen behind me are from regular fighting units, professional soldiers, not the part-time mandatory service units... this would imply something far more serious is going down Richard!
20201113_090120
by
Kastrenzo
, on Flickr
One of the soldiers gestures for the camera to look away
Plainman: Now the commanders here don't seem to care too much that we're here, and I was able to speak with one of them earlier, Everyone who bothers to talk to us just keeps giving us the same story, saying that this is a routine patrol into the badlands.. the buffer zone.. But you can clearly see among the soldiers here, that there are some Non-Imperial allied forces here too, which is quite suspicious!
20201113_090133
by
Kastrenzo
, on Flickr
Plainman: Excuse me guys, you look like you've been waiting around a while, do you mind if I ask you a question or two? Where are you from?
Blue Soldier: Elbrus! Elbrus!
Plainman: You're a long way from home!, did you come here voluntarily? or is your regional government taking part in this operation?
Elbrus Soldier: No, no no ATO, Is training mission! Patrol mission!. Imperial Elbrus training mission!
20201113_090212
by
Kastrenzo
, on Flickr
Plainman: Well, there you have it Rich. Back to you...
20201113_085935
by
Kastrenzo
, on Flickr
Head: For our confused viewers, ATO means "Anti Terrorist Operation". and those soldiers may have accidentally spilled the beans...
Elsewhere, Tensions are rising in the western regions of the Empire today after violence has broken out in a number of regions stemming from a protest movement advocating for Magik Rights..
20201113_090248
by
Kastrenzo
, on Flickr
Unknown Region, Western Alpha cluster, Imperiya border with Rubrum Crucesignatis territory
Head: An armed insurgency has started in the western extremes of the Alpha cluster this week, a group calling itself "Phoenix" has participated in a number of gun battles with OSKOM Peacekeeper forces particularly in the cities.
20201113_090314
by
Kastrenzo
, on Flickr
Head: Clad in red masks and brandishing military grade weapons, these extremists proclaim that they reject the Nexus Treaty which bans most if not all forms of magik. Regional and Imperial authorities are quick to point the finger at the Ordo Omega which by all accounts appears to be a surrogate for this insurgent movement. But it is unclear if either of their Visitor-Allies, the Imperial Magikstrate or M-Throne have any involvement.
20201113_090322
by
Kastrenzo
, on Flickr
Head: Officially there has been no comment or statement from any of the RC authorities, But an anonymous source leaked information that this movement may be supported by rogue elements within the Omega Order, and that the Order only partially supports it.
20201113_090328
by
Kastrenzo
, on Flickr
Phoenix Rebel: All seekers of the divine power will be free from Imperial rule! Only then will the evil of the Black Legion be vanquished! If you are not with us, then you are against us! Praise be to the great Moloch!
depositphotos_47611261-stock-video-virtual-studio-background
by
Kastrenzo
, on Flickr
Anchor: Next! Hockey to be renamed Team Ice Fighting? We've got sports coming up after these commercial messages!