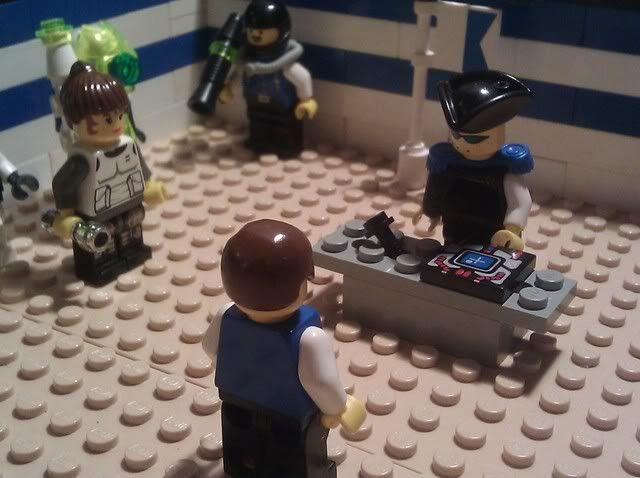 "All are now present. Will the soldier in question please state his name and rank."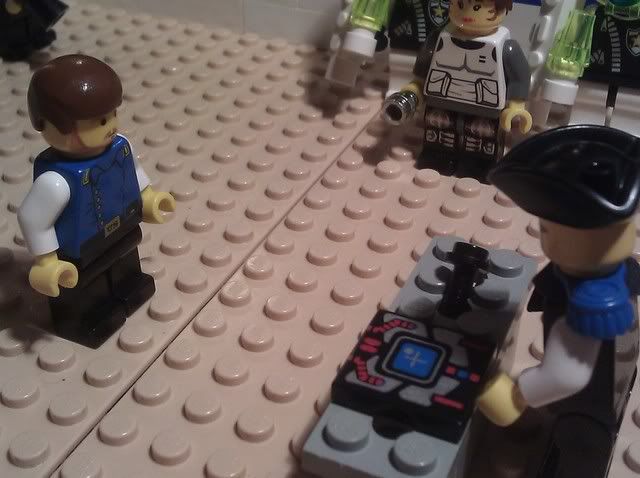 "My name is Uther Pendragon. I am a corporal in service to the kingdom."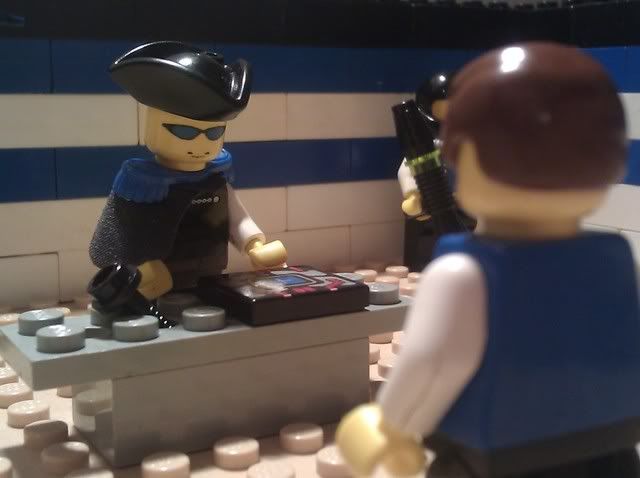 "Uther Pendragon, is it true that you and Sky Marshal Myrna of Prussia are the only survivors that were found at Hopklis Nur?"
"Yes High Chancellor, at least I think we are."
"Corporal, you are charged with Neglect of Duty and for being Absent Without Leave while your fellow soldiers fought bravely against the criminal Warhead and his ilk. This is a very serious matter and I will take no disrespect from you."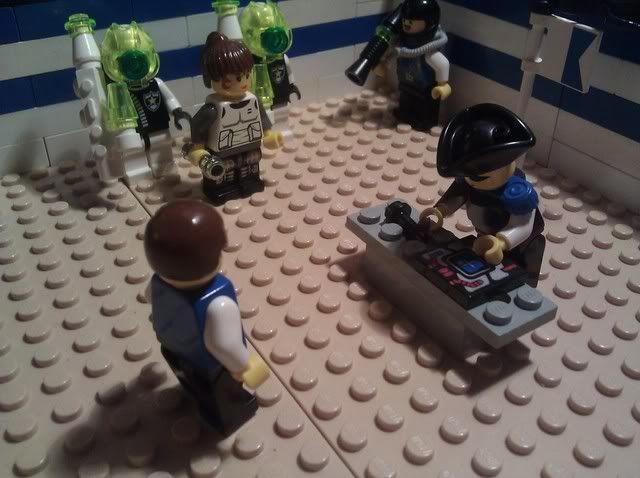 "Dis mann means no disrespect zu you, High Chancellor. Ve cannot remember if any'vun else survived ven Hopklis Nur disappeared."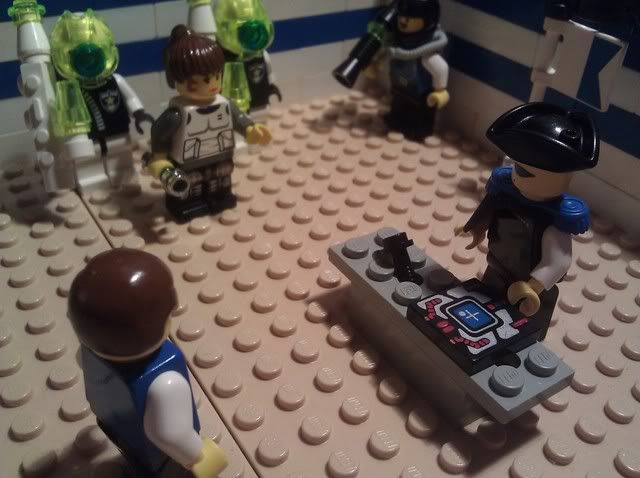 "Do you think me a fool, Sky Marshal? How could an ancient temple older than our people suddenly disappear?"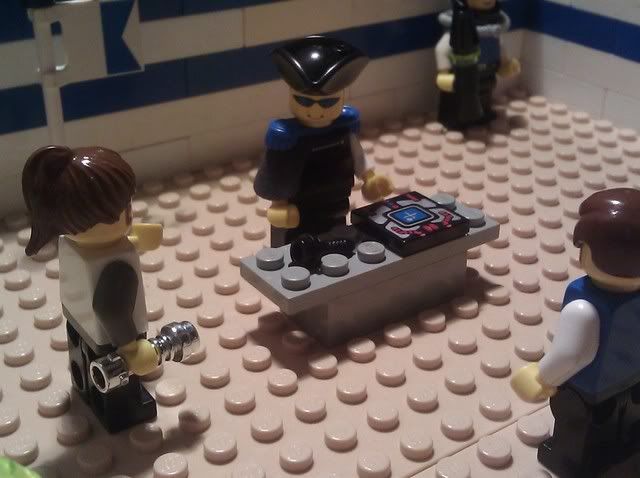 "Check de reports. Ve may not remember dat vell, but your Para-Rescue claims dat ve vere found far from de temple. If you vere to check der flight path, you vould see dat ve vere at de same coordinates as de temple. I believe dat a vurmhole opened in de temple and has taken everyone a'vay."
"Yes, your medical report does state that you both have suffered severe memory loss. If what you say is true, then the wormhole could reopen at any moment and deposit the temple and soldiers at any moment. Tell me corporal, did you see Warhead fall in battle?"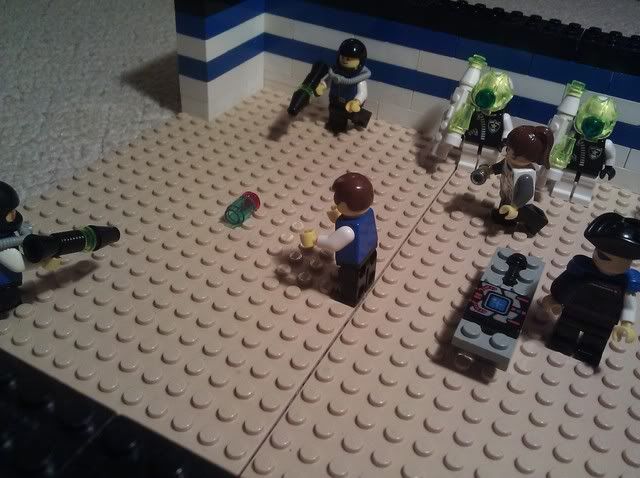 "It was difficult to tell sir, what with all of the guardians and the plateau- Wait! What is that?!"
"Everyone down!"
*BOOM*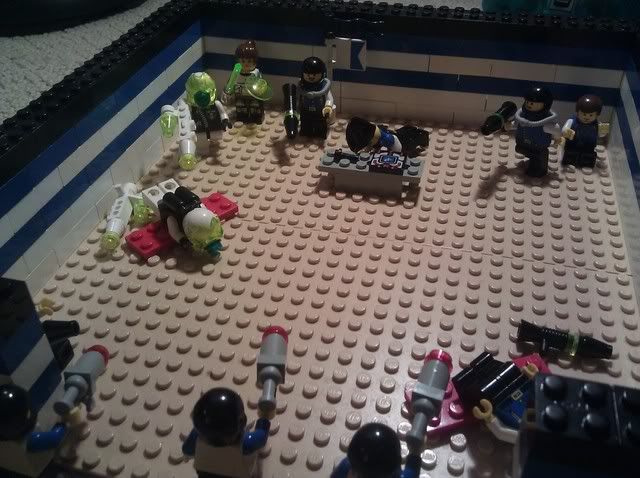 Suddenly, foreign soldiers begin to pour into the chamber, firing at the guards.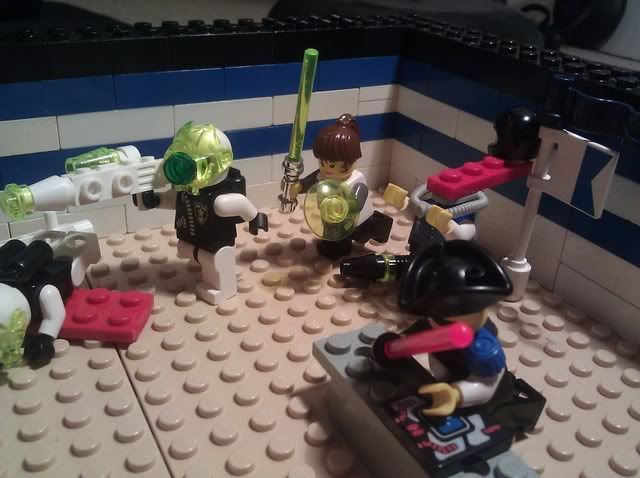 Sky Marshal Myrna, a Ghost Division trooper and Semaj quickly arm themselves and prepare to fight back.
A guard manages to take out an assailant...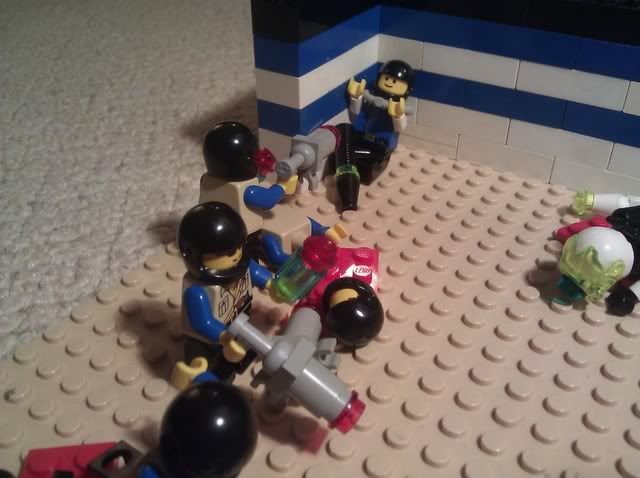 but is quickly dealt with.
"Secure Pendragon! He cannot be harmed!"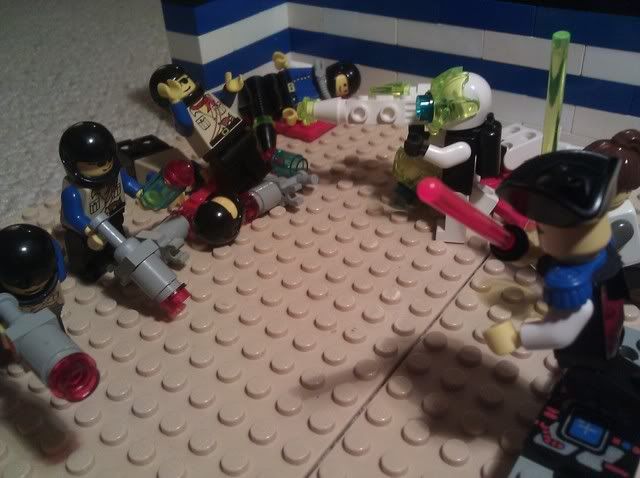 The Ghost Division Trooper kills an assailant while the others advance.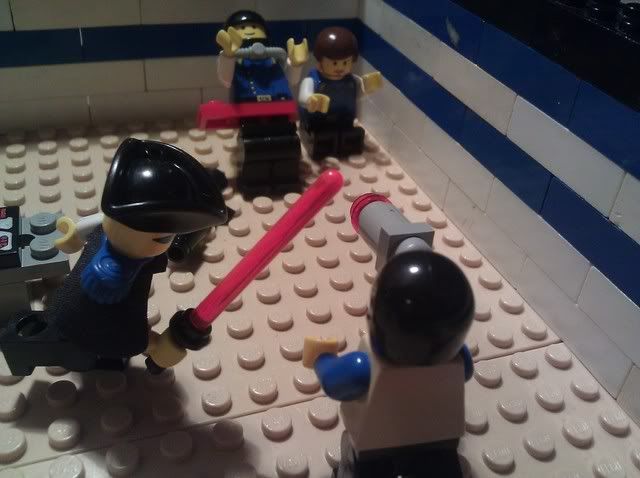 One of the enemy soldiers eliminates a guard, but Semaj Nagirrac rushes forward and attacks.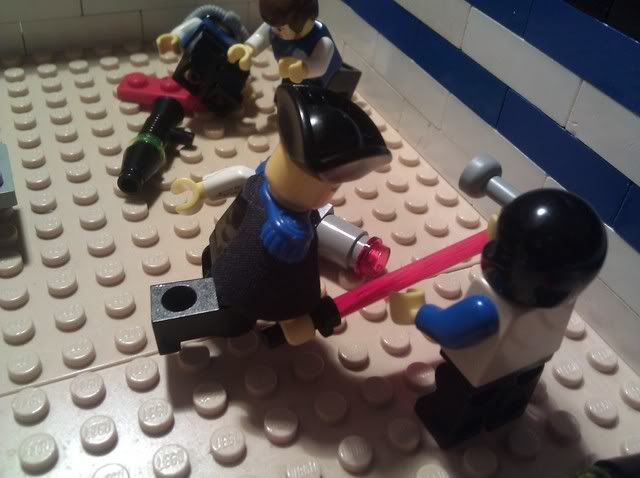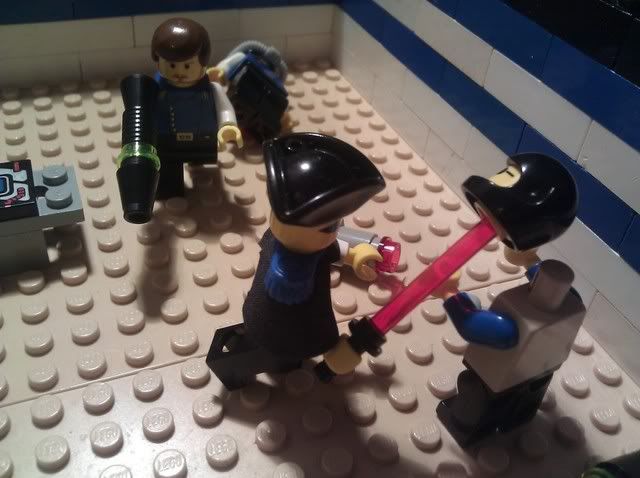 The enemy is slain while Uther Pendragon picks up the fallen guard's rifle.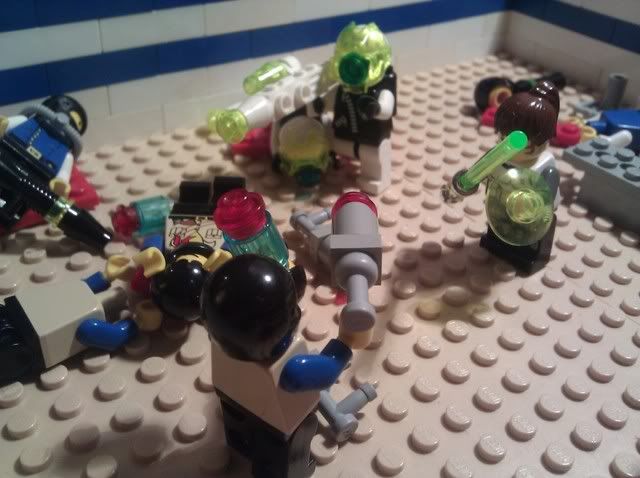 The last enemy standing is about to kill the Prussian soldier....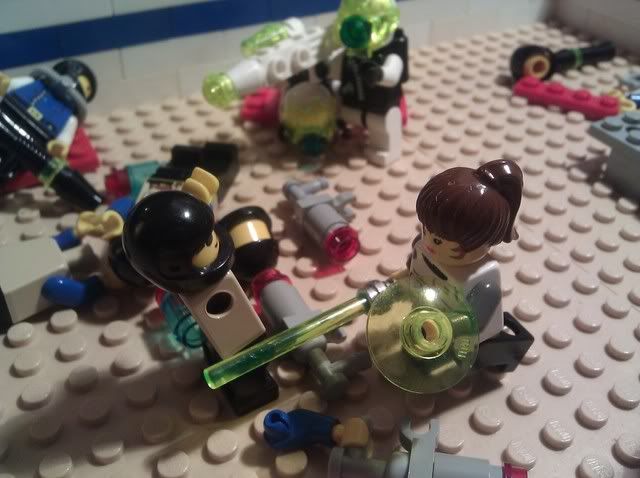 But Sky Marshal Myrna is too fast and cuts off his arm.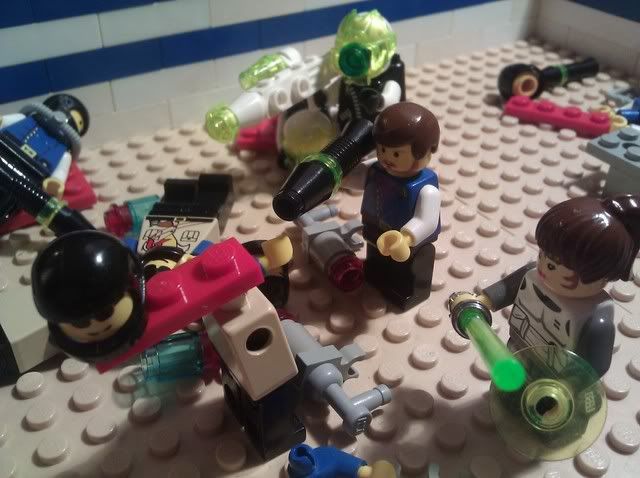 Pendragon finishes him off.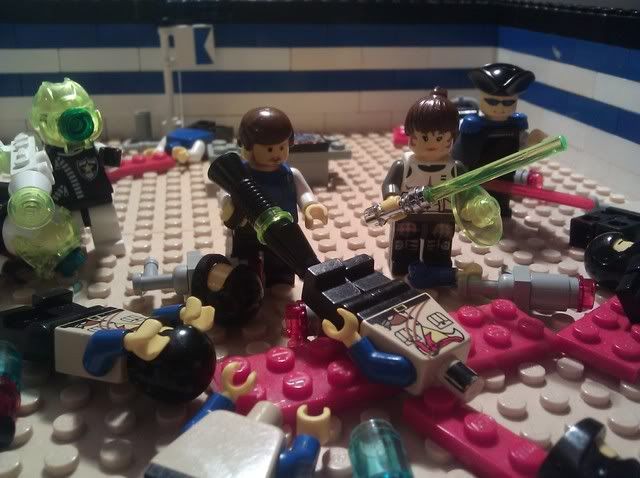 "Check for survivors! I want to know who these men are and where they came from!" orders Nagirrac.
"Dis vun ist alive sir!" said the Ghost Division Trooper.
Nagirrac prepares to question the intruder, but Pendragon jumps ahead of him and begins the interrogation.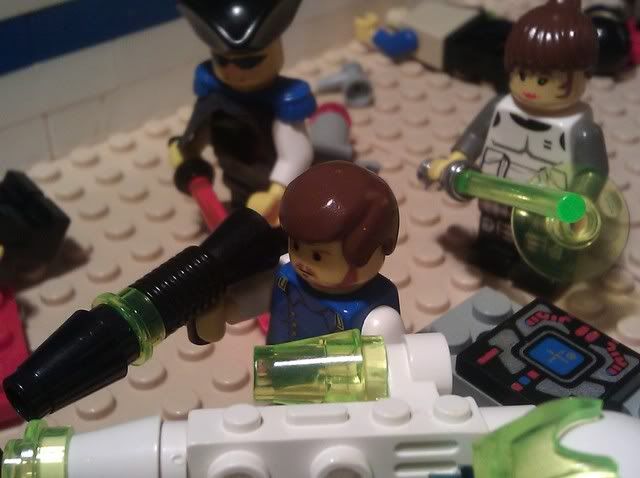 "Think you can just walk right in here and take me alive? Who are you?! Who sent you?!"
"My lord? How could you have forgotten? We were going to rescue you from this dreary place and take you back to Cyrmu."
"Cyrmu? What are you talking about? I've never been there! The map to Cyrmu was at Hopklis Nur, but we never even came close to finding it. We were trying to find Cyrmu!"
"You really don't remember anything, do you?"
"No matter, I'll report to the superiors about the situation. You may stay with these traitors for now."
The strange soldier takes an explosive device from his pocket and clicks a button on it twice.
"Good bye Sir Pendragon."
"Everyone get back!" shouts Pendragon as the others duck for cover.
*BOOM*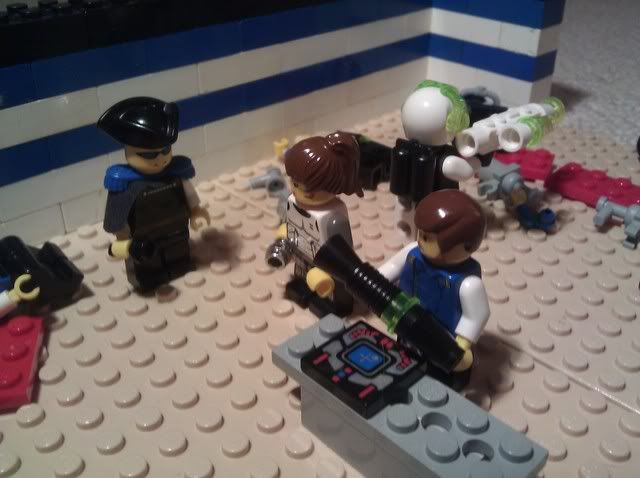 There is no sign of the enemy soldier's remains.
"Either he's disintegrated or that device doubles as a teleportation system. He said you were at Cyrmu. It appears you've withheld information from me, Corporal."
"Chancellor Nagirrac, I swear, I may not remember all of Hopklis Nur, but I would certainly remember being on Cyrmu!"
"Perhaps you are correct. One thing is for certain, you have saved our lives by warning us of that grenade and we are all indebted to you. Your loyalty to the kingdom is confirmed and you are no longer on trial. I am, however, going to increase security around you seeing that you are now a high-value target."
"Und vat of zees strangers? Do you zink dey vere telling de truth?"
"I doubt it. Cyrmu has been lost for ages, even before Avalon hid itself from the galaxy. Whoever they were, they were uniformed soldiers attacking us within the kingdom. This was an act of war."