From the Ancient Annals, under the protection of her highness Queen Igraine Pendragon of Old Avalon:
Before travel among the stars was possible, there was an ancient kingdom on a world far, far away. The name of the kingdom was Avalon.
Avalon had many brave warriors that fought valiantly for its protection. One such warrior was named Mordred.
In a neighboring kingdom, a yellow castle had been built. The king of Avalon, Branwen, coveted the castle. The kingdoms went to war and Avalon was soundly defeated. The Venerable Yellow Castle was too powerful.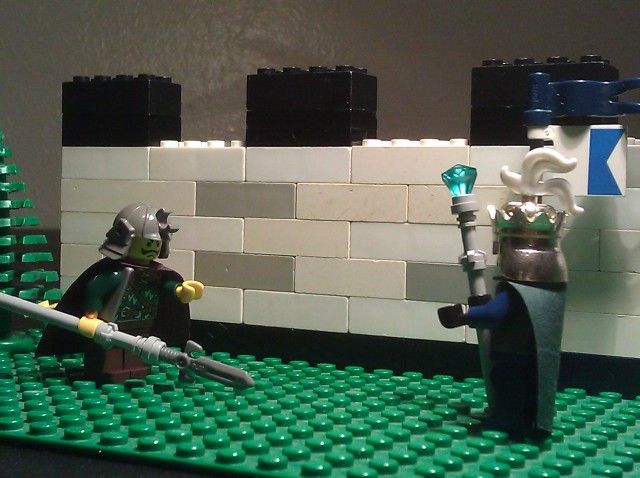 But Mordred believed he had a way to take the castle. He approached Branwen with a plan, but the king was wise and had learned his lesson.
"But my lord! If you would only listen!" plead Mordred.
"Nay, Mordred. We are going to follow a peaceful path now. The Yellow Castle must be left alone."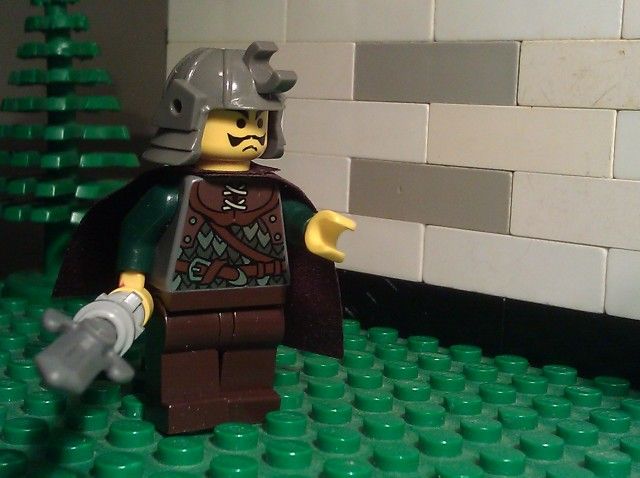 "A peaceful path, are you mad? We have never followed any path save it be war! This will be the downfall of the realm! You are weak and do not deserve to rule!"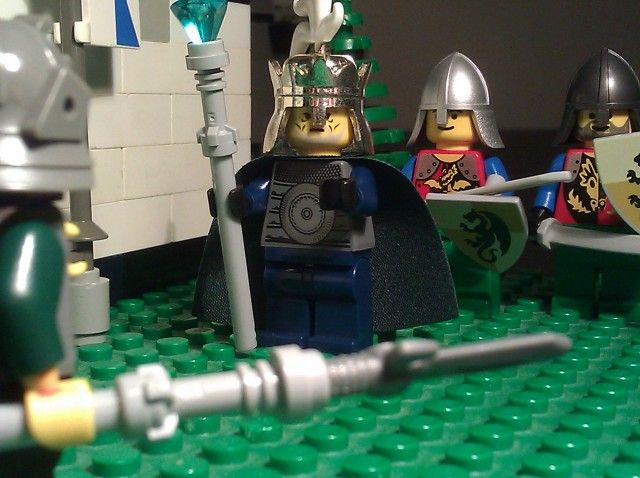 "You dare to call me weak? Was it not your command that lost the castle?! Be gone! You are hence forth banished from Avalon!"
"Banishment? Bah! Mark my words, Branwen. Someday I shall return and when I do your heart shall be pierced by the spear I hold in this very hand!"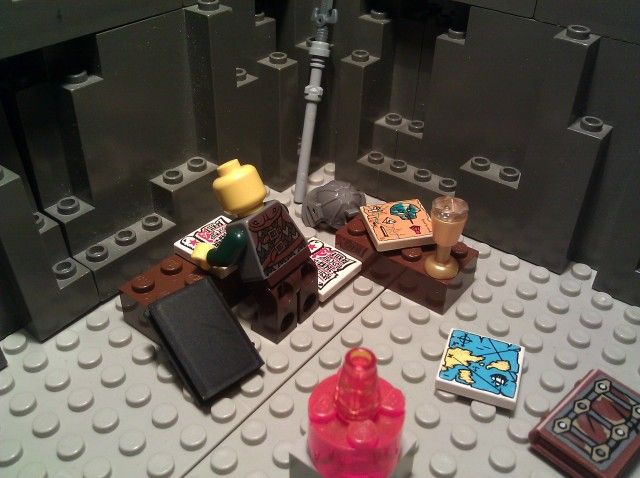 With a darkened heart, Mordred worked tirelessly to find a way to overcome Avalon and its armies. He searched the forbidden arts for an answer.
After many months, he found that for which he had searched.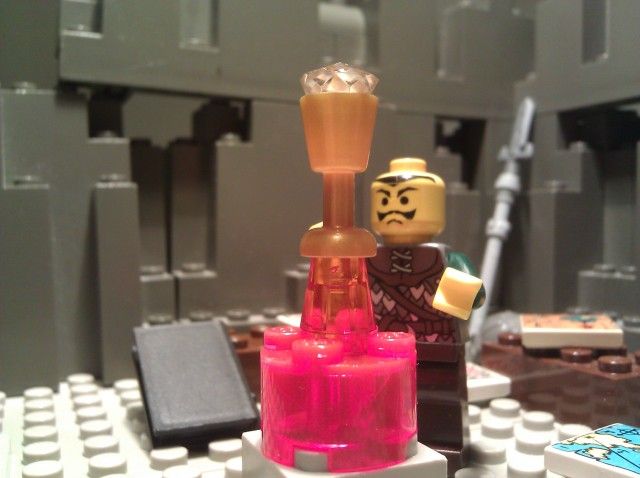 Using a pyre of incredible energy, he placed his Chalice of Valor in the correct location...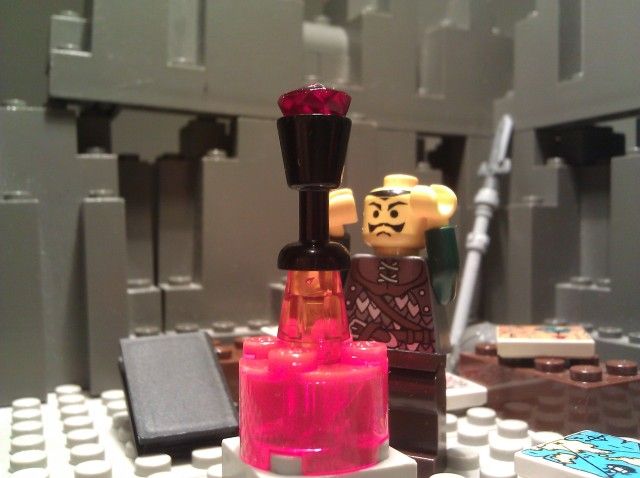 ...And transformed it into a goblet of pure evil.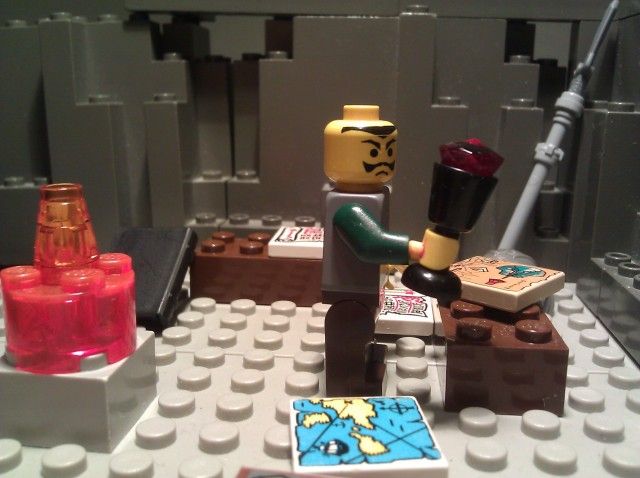 "I drink to your death, Branwen. And to a new Avalon..."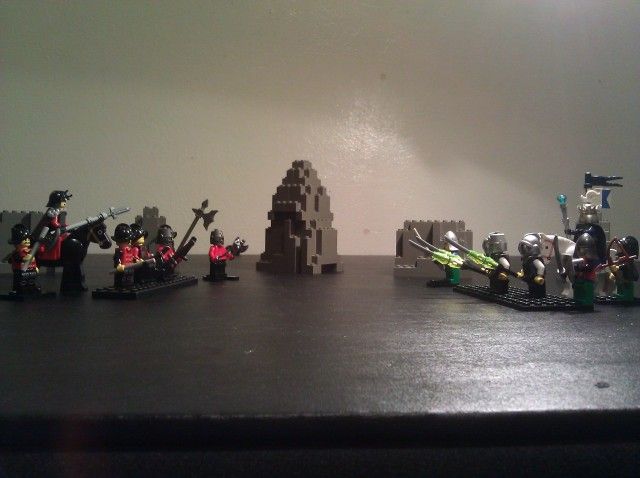 A darkness fell on the land. Mordred gathered a force of arms to contend with the king.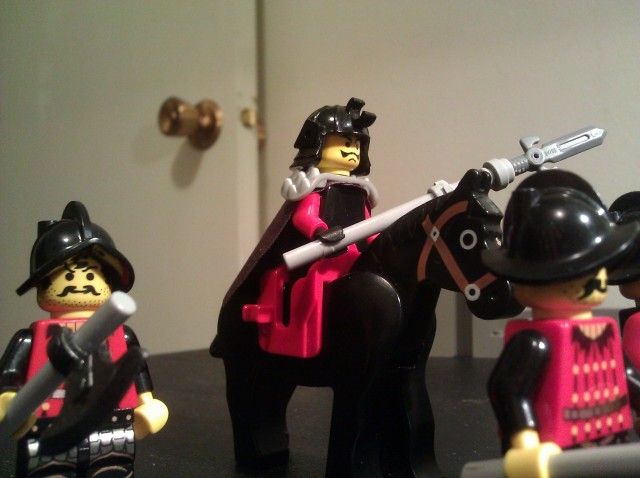 "You may surrender now Branwen and become my foot stool!"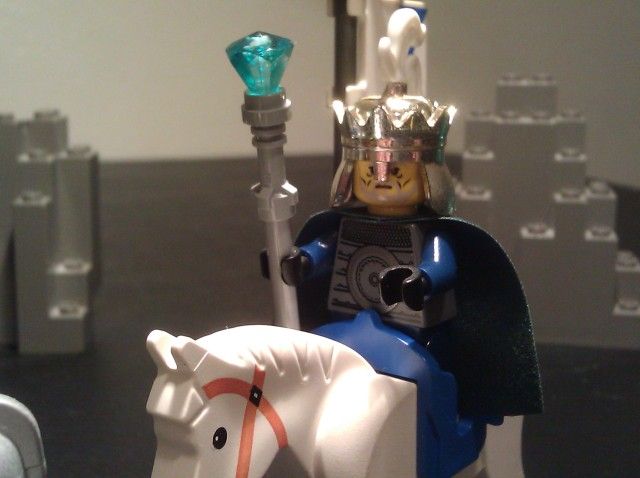 "Will you never learn, foolish youth?"
The battle was terrible. Avalonians shed their fellow Avalonian's blood.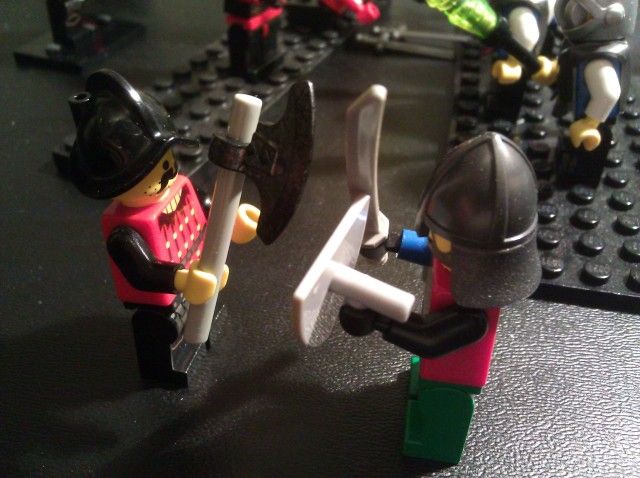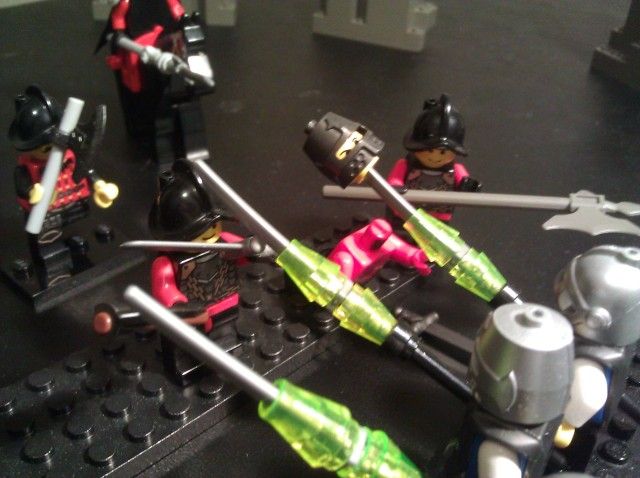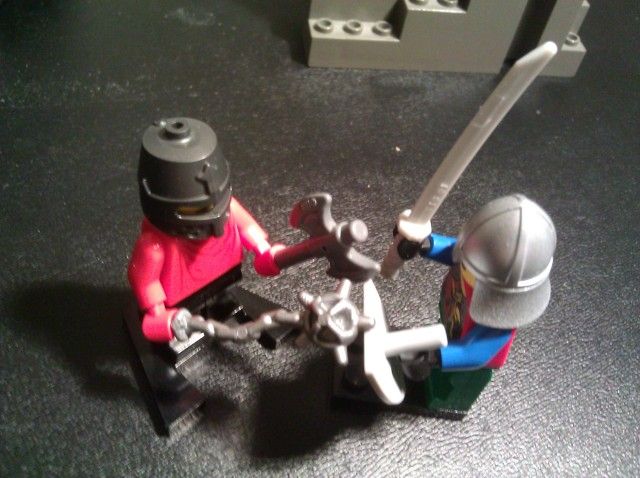 By sunset, only Branwen and Mordred remained.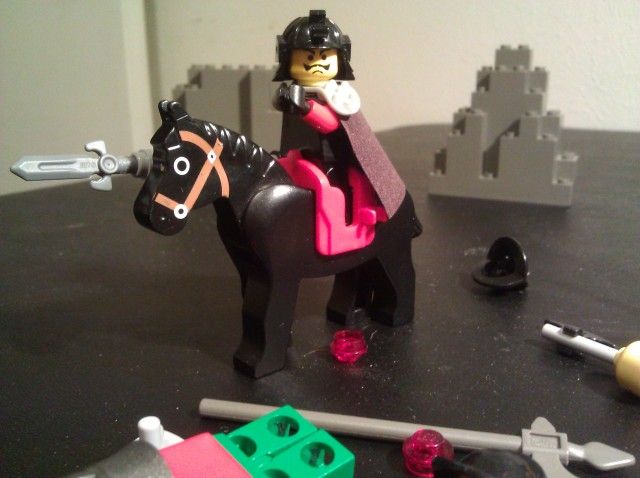 "This is your last chance, fool! Become my slave and I shall spare your life!"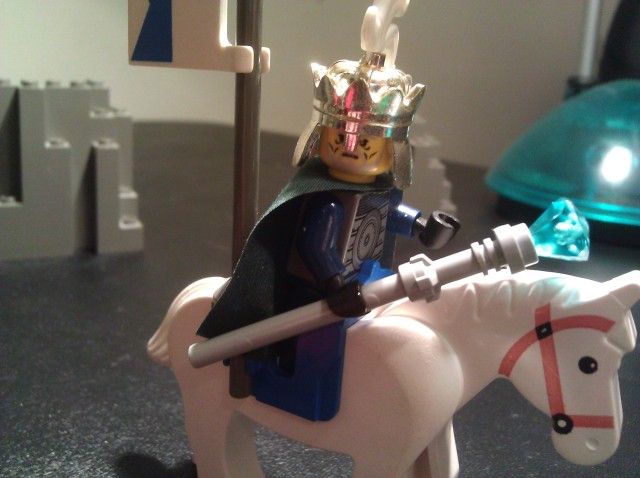 "The righteous can not bow to evil. I shall not yield to you!"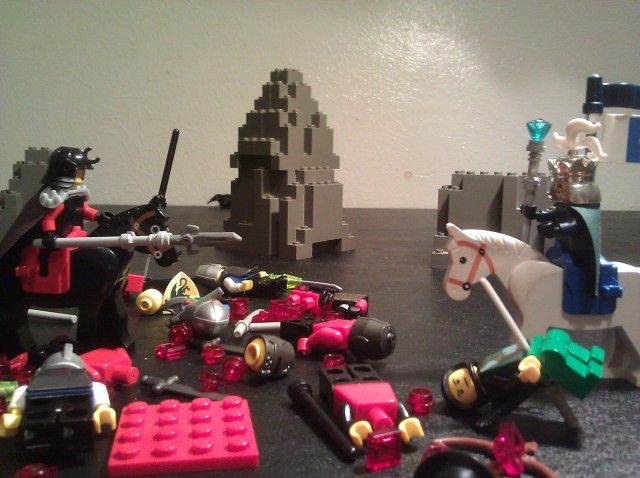 "Then as I swore, I shall pierce your heart!"
Mordred charged as fast as he could at Branwen...
...But the king's magic was strong.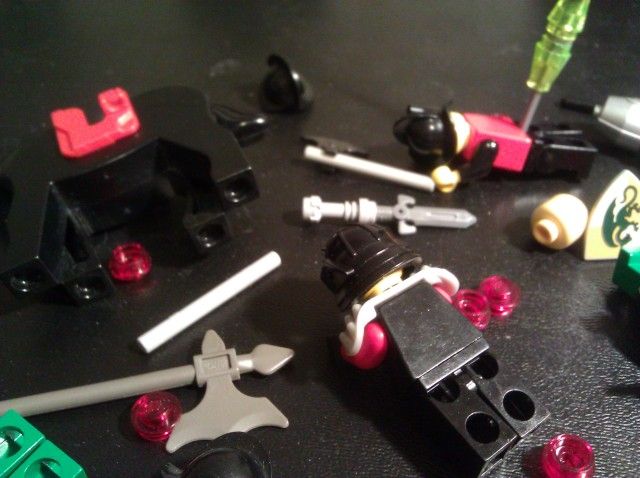 "Ungh.... what happened...?"
"No... this can't be!"
"You... your power..."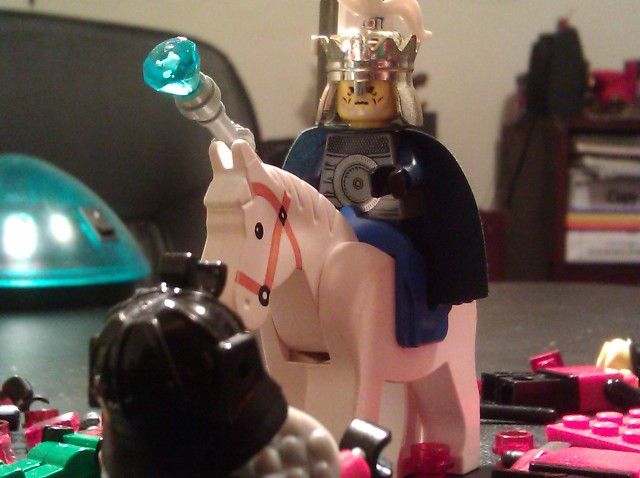 "Mordred, as King of Avalon, I fortify your punishment and banish you further from the realm. By my decree, you shall live forever among the stars in regret. All of your endeavors shall be for naught and only when you learn humility will you be granted death."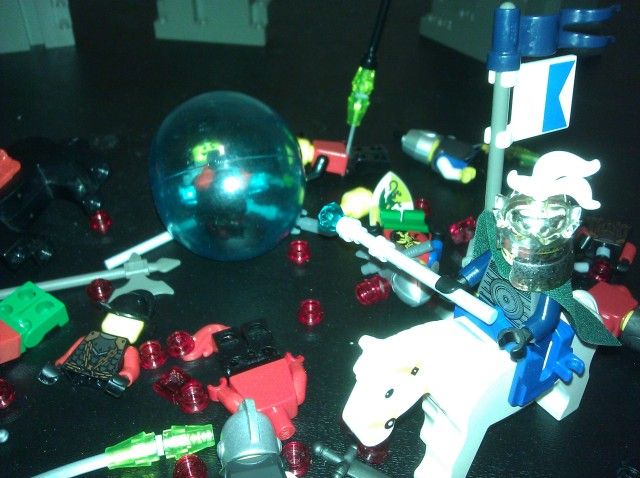 "NOOOO!!!!"
The king, glad to be relieved of such a nuisance, felt sorrow for the senseless waste of life that had occurred.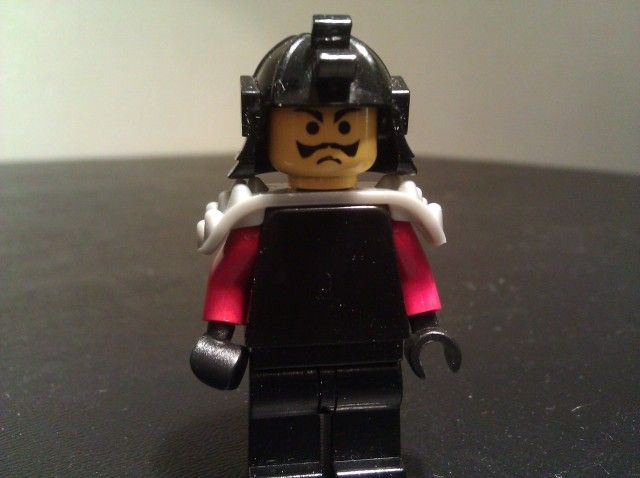 Mordred wandered the stars. His regret rose and fell through the ages.
His guilt was channeled into anger and then hatred. His countenance fell and he veiled his face out of self loathing. He went on to found a society of darkness. While he sowed discord throughout the Brikverse, he watched and waited for the right time to fight back at Avalon.
Present Day:
The peach virus spread rapidly through the planet. Only a few soldiers remained strong enough to fight against the hordes, but their power was quickly waning.
With the violence spreading, the temperature began to plummet and snow fell in once tropical areas.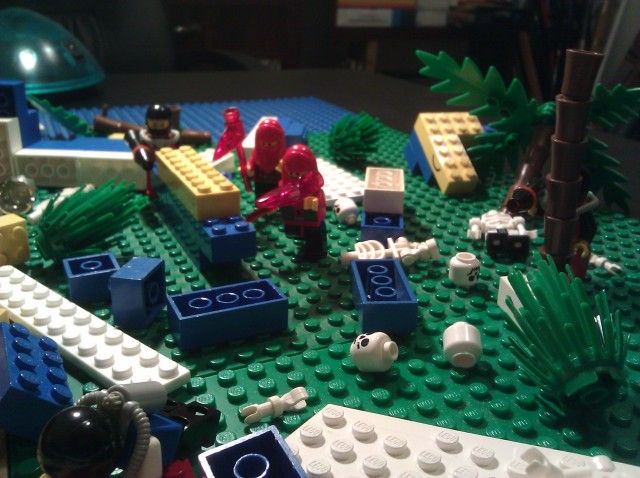 The Menggu and their Slashers had finally caught up with the soldiers.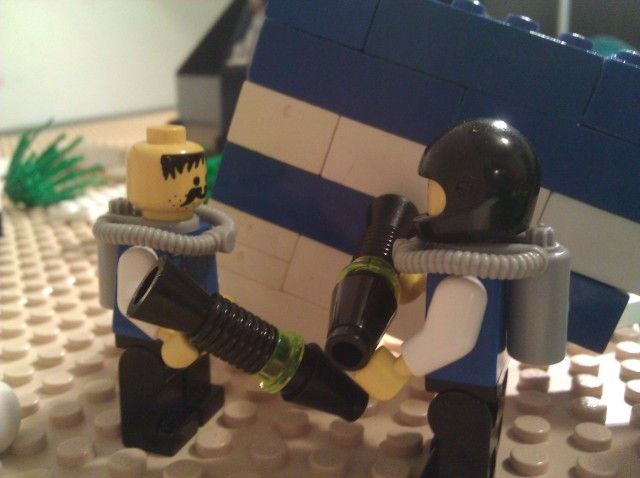 "We're almost out of ammo, sir. We can only hold them off for a little more. What do you suggest we do?"
"They wouldn't accept surrender seeing as this is a geno-"
NO! THEY'VE LED THEM HERE!!"
The peaches had arrived.
The slashers ran forward, eager to feast on Avalonian blood.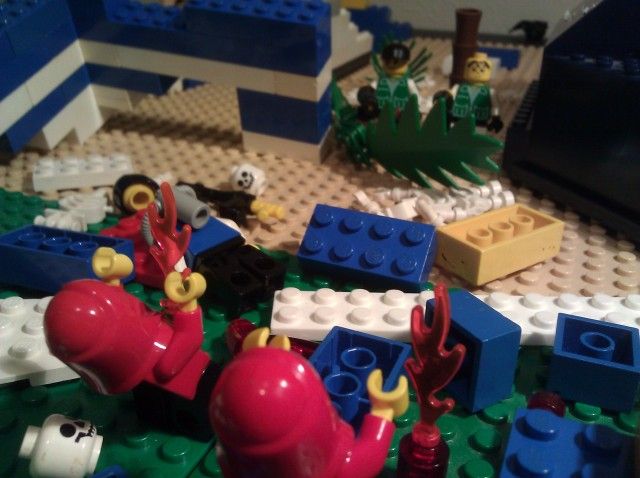 However, the quick reflexes of the last Beta Group members saved the soldiers.
"Avalon forever!!"
Cyrus Peach-Father and the master of the Ying Si Ninja Society gladly observed the Avalonian's inevitable demise.
"Xiao Di!" called the master.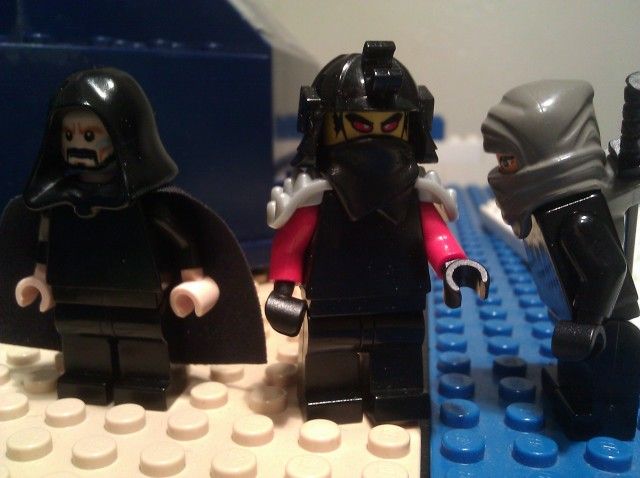 "Yes, my master?"
"Send your inferiors to deal with Beta Group."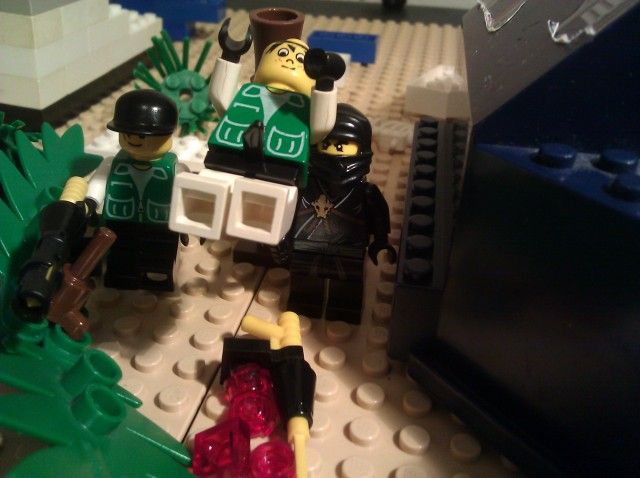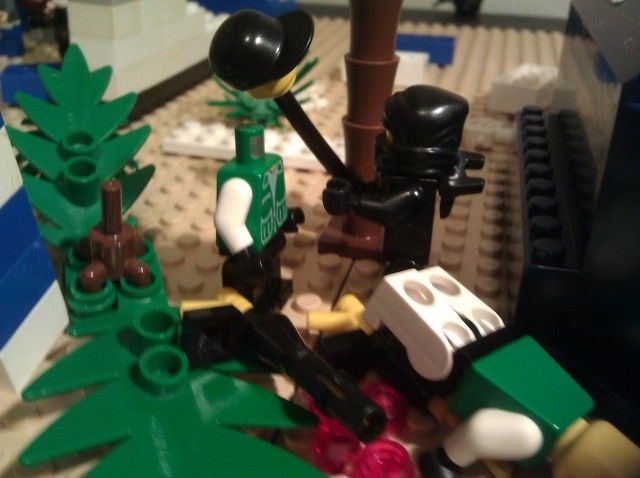 A ninja was dispatched and successfully dealt the Avalonians a critical blow.
"Its a Suicide Bear! Kill it!"
Suicide Bears are known for being fearless in battle.
The Avalonians opened fire...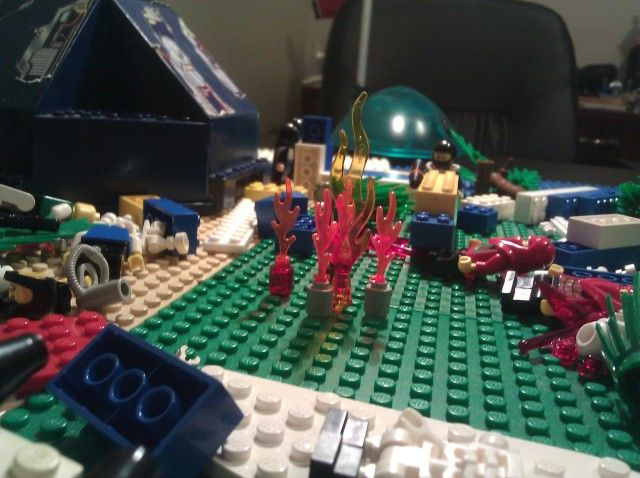 ... and removed the threat! Things were starting to look up!
That was until the Menggu had come close enough to open fire.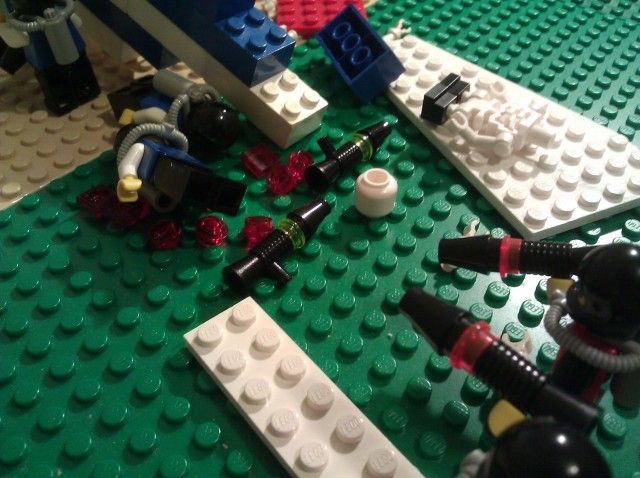 Two more soldiers fell defending the realm.
Despite their best efforts, the captain and his soldier ran out of ammunition. The Peaches closed in.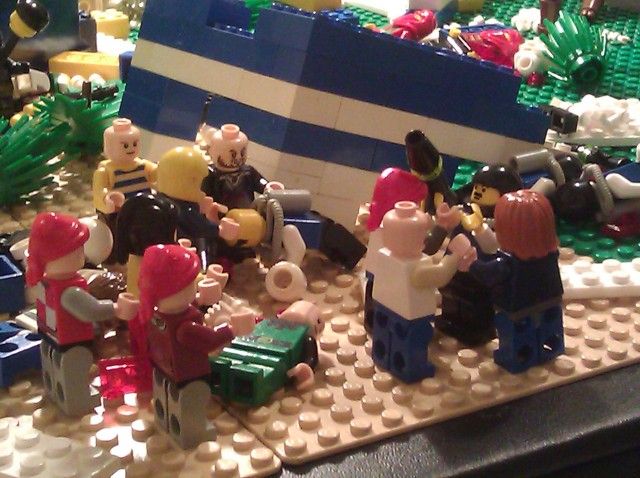 The carnage was awful to behold.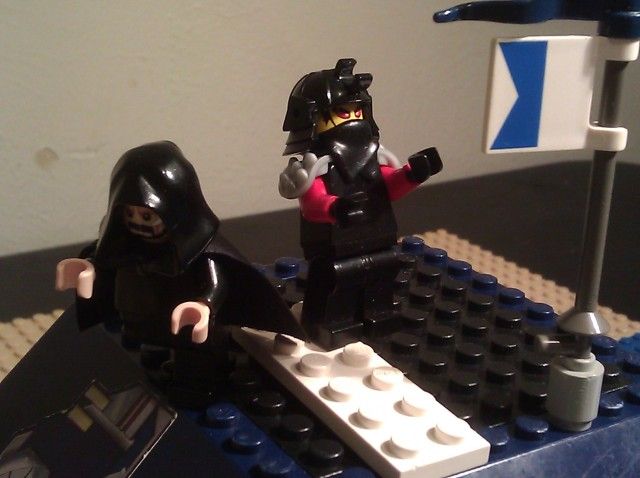 "Can it be?! Has this moment really come?" exclaimed Cyrus Peach-Father.
"Avalon has fallen! Now it will become a world filled with glorious OT!!" shouted Mordred.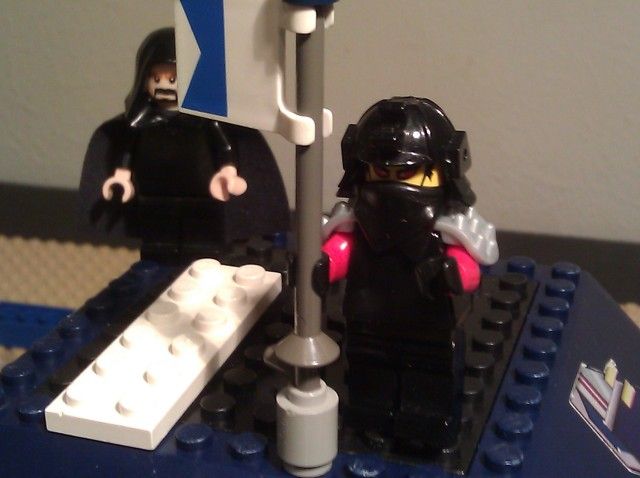 "But before I can truly celebrate..."
He tore up the flag pole bearing the ancient symbol of Avalon...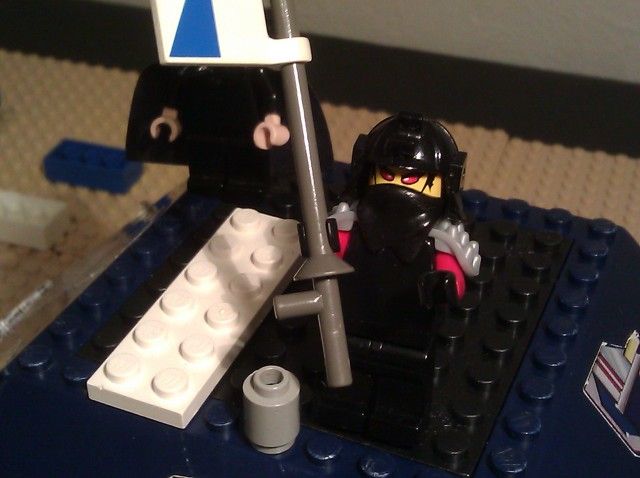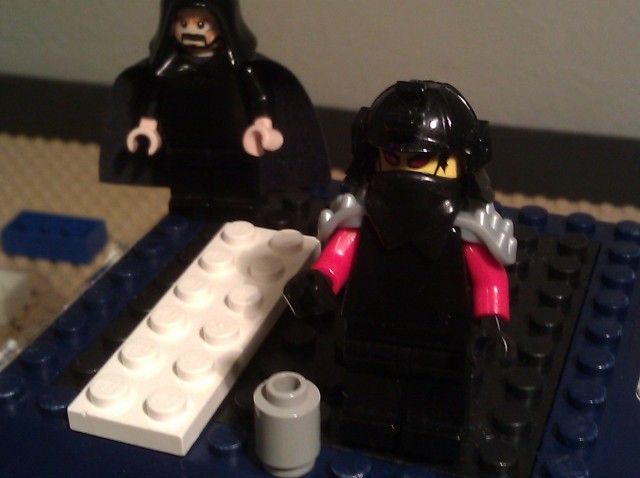 ...And made sure the banner would never rise again.
The Kingdom of Avalon had fallen.