tl;dr: I made a Kanon explanation of why the Bulls used the term 'Bull God' and 'Boar God' interchangeably and still invoke him after I said they said they now draw the power from within themselves. The pictures are from old threads that are referred in the text but they will probably be new to some.
[totallynotaretcon]
Bulls and religion pretty much go hoof in hoof, but most likely due to a major loss of shaman due to an intake of too many happy shrooms and no written texts being available, their religion is often as much a confusing matter to themselves as it is to others.
The first bit of confusion stems from a rather critical question... what do we call our deity?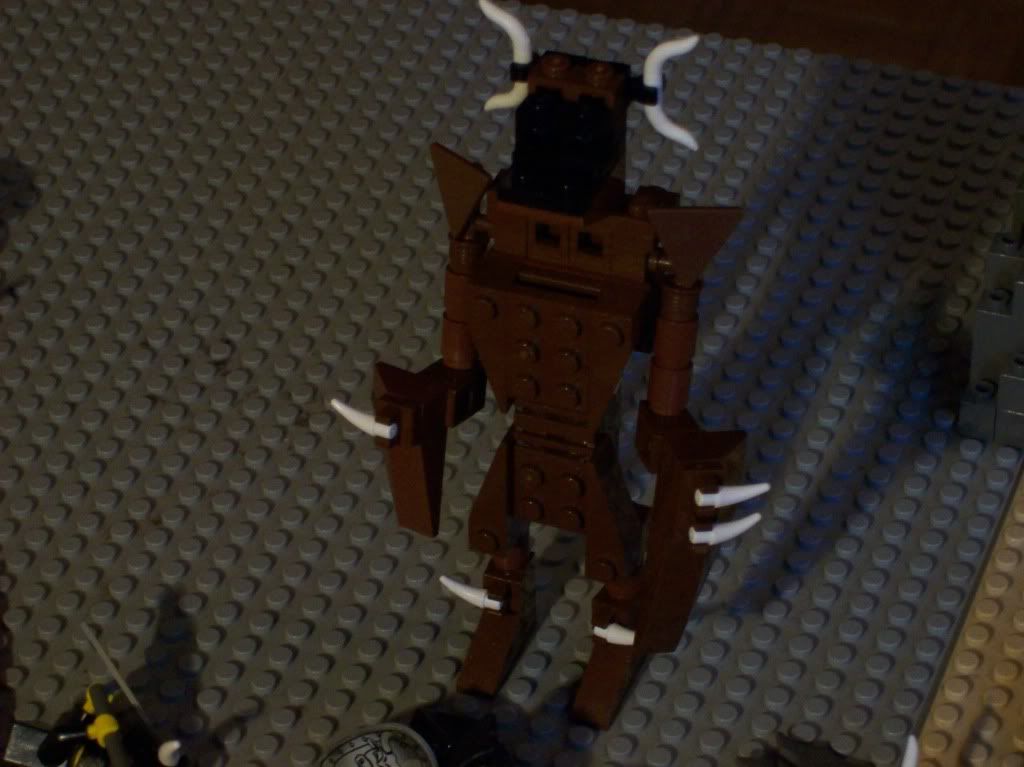 Throughout recent history, he's been referred to as both 'The Great Bull', 'The Boar God' and 'The Bull God'.
Especially the term 'Boar God' has been a cause for confusion. Why would they worship a Boar if they have Bulls on their shields? Some warriors claimed that the Boar was the superior creature between the two, since unlike bulls, the tribes found it impossible to domesticate these creatures.
Today these notions have pretty much been forgotten and it is generally agreed on the term 'Bull God' is the correct one, with 'Great Bull' also being acceptable (although, this is more often said by Bulls in reaction to something implausible) since all physical manifestations of the deity were noted as having horns, rather than tusks.
A second cause of confusion is whether they still follow the Bull God today. After all, there was a civil war between the worshippers of the Bull God and those who allegedly 'turned their backs on him' by being integrated into the Kingdom, after a long history of war against this nation.
The 'non-believers' won, causing the more fanatical Bulls to leave Medivo through one of the Falx portals so they could practice their religion in war.
Even so, those that remained behind could count on the help of his creatures. Did they wrestle control of them, drawing the power from within themselves like some thought they were, or were they merely made to think so? Some Bulls reasoned that the Bull God didn't care whether they fought in his name, so long as they fought with honour. It was a view many Bulls could get behind.
After Cales' betrayal of the Bulls at the Haunted Wilds and the death of Marshal Marnix, Cales exacted a bloody vengeance on his old, bitter enemy, attacking their villages and hamlets. Scattered and leaderless, the Bulls generally started to worship the Bull God more openly again, knowing they needed him to lend them their strength now more than ever. Without any form of central command or religious authority and no communication between the pockets of Bulls that remained, it was mostly up to the individual groups to make up their minds and there was no way to establish a general consensus.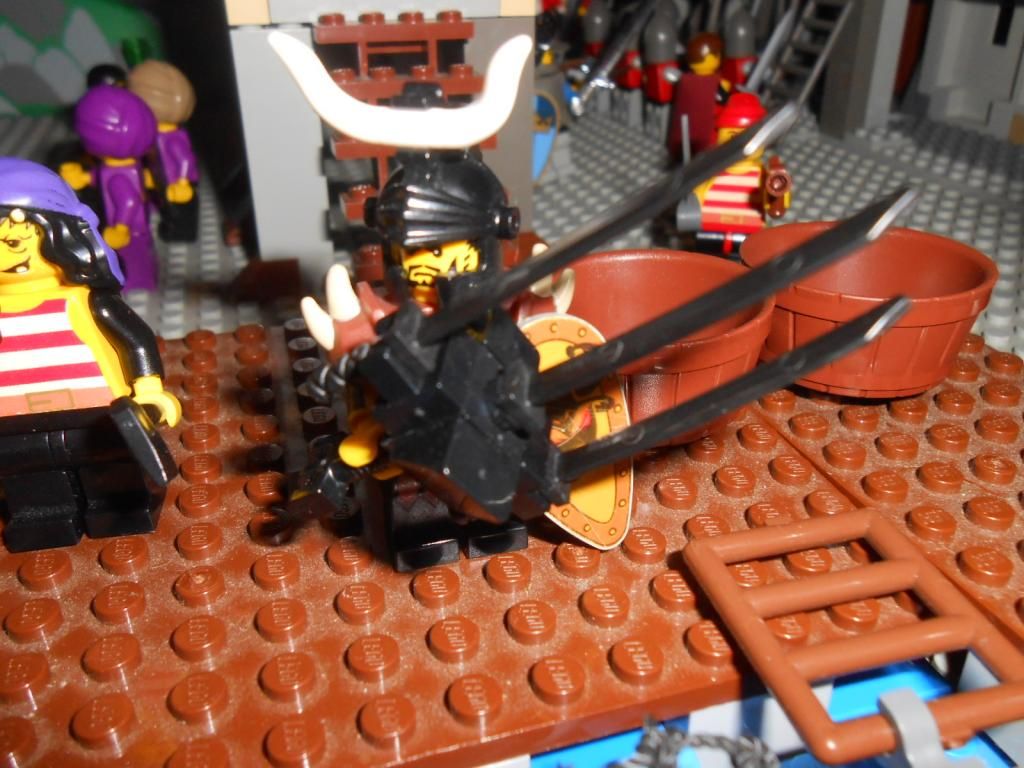 And then there is Kath'os. Wielding the Excallibull, a sword said to have been crafted from one of the Bull God's hoofs, one which he abandoned his tribe to look for, he is a fearsome warrior. Kath'os believes the Bull God has chosen him to be his avatar and the instrument of his will on the mortal plane, but he is no puppet: he has the autonomy to make his own decisions on what's best. Most likely, the Bull God realized it did not always have the proper perspective to provide guidance on mortal matters beyond what happened on the battlefield, and that a mortal infused with his divine power would be better at providing strategic guidance like Marnix had done. What sets Kath'os apart from Marnix however is his Excallibull: a divine artifact meant to unite the tribes. If Kath'os can convince and rally his people, perhaps he will be able to forge them into a deadly phalanx again. Kath'os was seemingly killed at the siege of Andelmere however, fighting Water Demons, and hasn't resurfaced yet.[/totallynotaretcon]