So, this has been a near year-long project for me. Months ago, based on discussion about Ragnablock, I felt that it'd be cool to build an actual modular landscape. Of course, then I had to train for three months, with no Lego.
Anyways, I got back a while ago, placed some orders, and finally finished this project. It's a 32x32 modular landscape of an abandoned road. I hope to one day expand it with another 32x32 module, but for now, this is what I have.
Overwatch. Here, you can see the road, being reclaimed by the hills and vegetation.
The 'front' of the road. As you can see, it's in far nicer condition here! You can also see two of the technic 1x2 bricks to attach to other modules.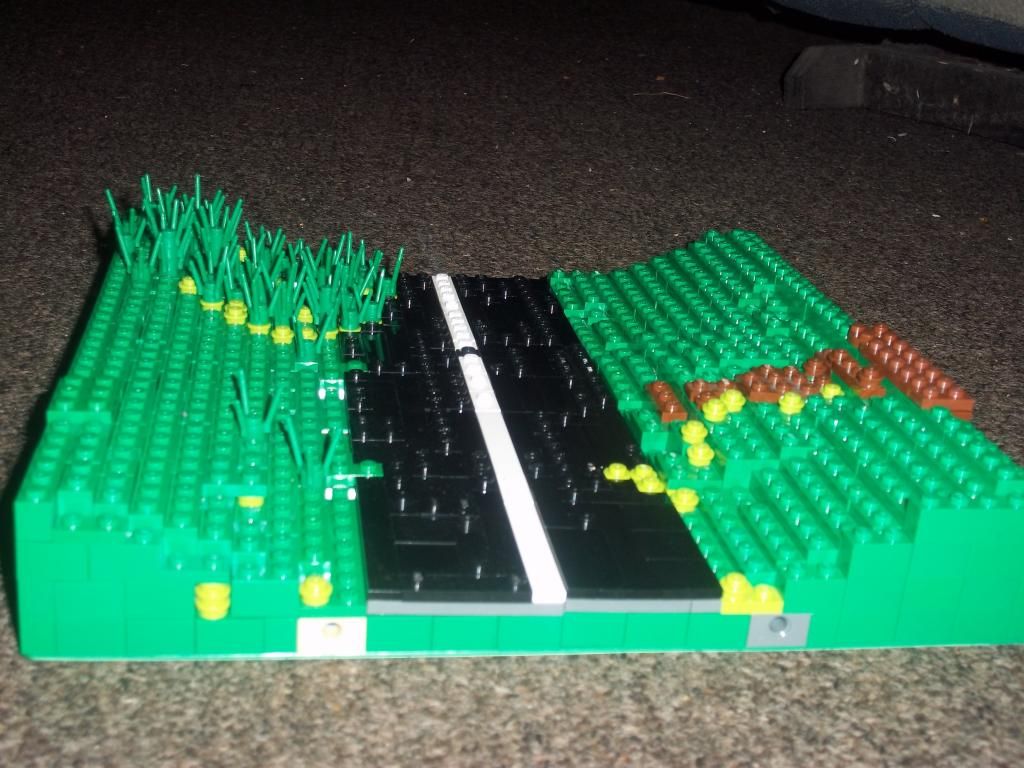 The 'end' of the road. I tried to break up the road as the landscape moved, showing how it's being gradually broken down and reclaimed by disuse.
Here's one of the sides. The two light blue pieces are placeholders for technic bricks. I forgot to replace them prior to taking pictures!
Each side has two 1x2 bricks to connect with other modules, just like the building modulars. I wanted this to be a simple, but fairly attractive alternative to the other types of landscapes that are built. After about half a year (Three spent without Lego, unfortunately), I have finished! ^_^