Seeing as how the Bricks forum has currently gone to the dogs, quite literally, I have decided to intervene with some pictures of the stuff I've made for Project Reeve, starting with Copenhagen.
A Peripatetiopolis-eye view of the Traction City of Copenhagen.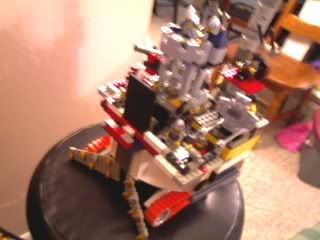 An airship's view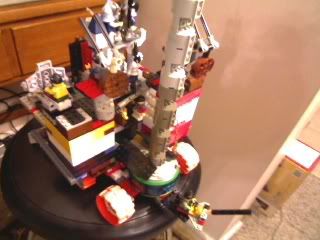 The back, less armored but still defended with a light cannon.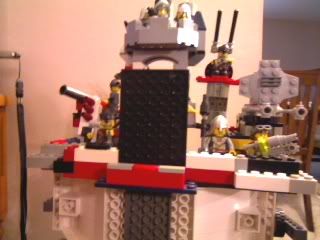 Tier 3. The lower tiers are behind the armor. The upright plate in the middle is a bridge set up for boarding walls with.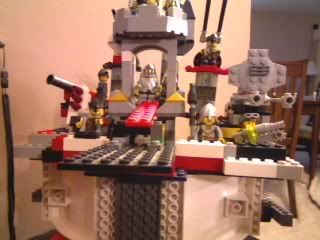 Tier 3 with the bridge down.
An Anti-Stalker trooper and a Mayorial Guard.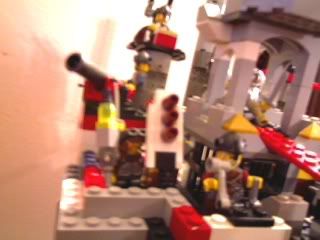 A view of some of the city's heavier artillery, a rocket rack and a howitzer turret. Next to the rocket rack is another Anti-Stalker trooper.
The other side of the tower. Here, you can see an AA battery and a two-gun antipersonnel turret.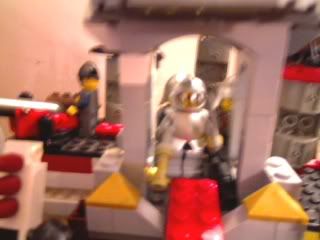 This guy's the Captain of the Guard. Behind him are two more guards, armed with their signature axe-rifles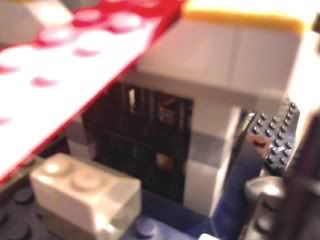 That's tier two-and-a-half, where the navigation deck has been moved.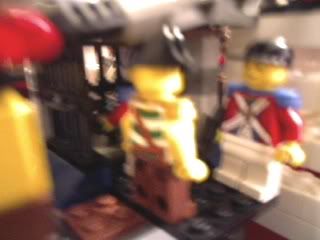 A view inside, the guy on the left is a captured Red Eagle who has seen the other side of White Pass, which is where he is being forced to guide them. The guy on the right is a Navigator guard, keeping the pirate in line by threatening the one thing he values more than his life: His manhood.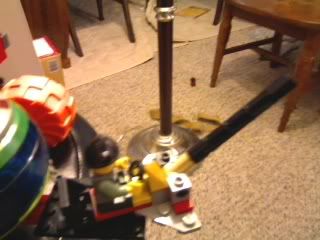 A closer view of the rear gun.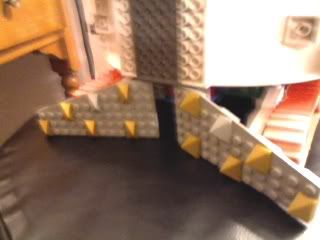 The last sight Peripatetiopolisians had as a free city: The jaws of Copenhagen.