Alrighty, I've decided my life is too boring, and that I need to put myself to a challenge. So, I decided, "Hey! Why not make a MOC every day until March break?" So that's exactly what I'm going to do.
From today until the start of the March break (March 13th), I will be making and posting a new MOC or fig. Yes that's right, I'm making a long-term commitment that probably won't work out, and is going to require lots of work. (Huh. Kinda like marriage
)
So anyways, here's the grand opening, the cutting of the ribbon, my first MOC of the challenge!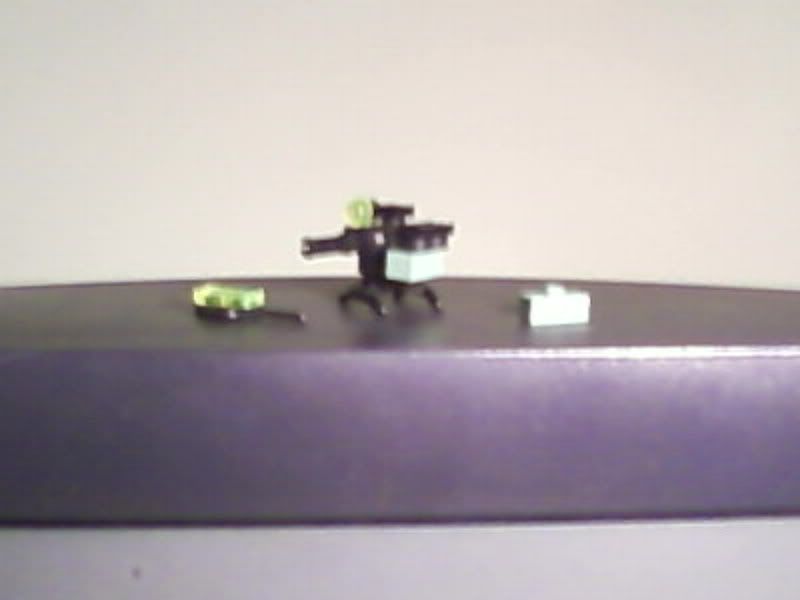 Wah Wah Waaaaaaahhhhhhhhh
Yes I know it's barely anything, but I didn't specify size. Plus, with one having to be built everyday, I'll probably only be doing smaller MOCs, with some bigger ones on days where I have more free time.
What is it? Well, it's a sentry gun that can either operate independently, or be taken over with the remote override. It has to be reloaded manually, which is a downside, although each box has a 65 round capacity. Also, it has a heat sensor, motion sensor, heartbeat sensor, and range detector built in, meaning it's much less likely to fire at a piece of tumbleweed. All friendly soldiers are given a badge with an electromagnetic frequency that tells the gun they are allies.
Here's a closer view of the gun.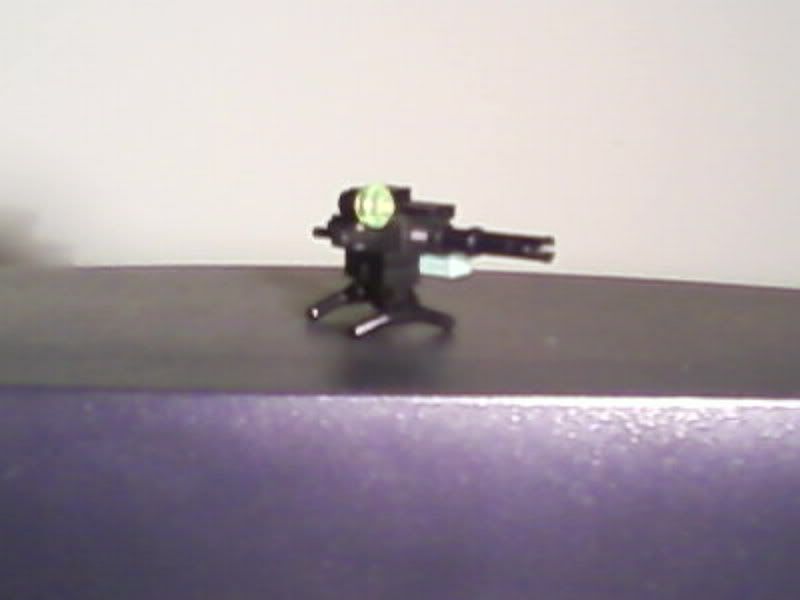 A rear view showing the battery: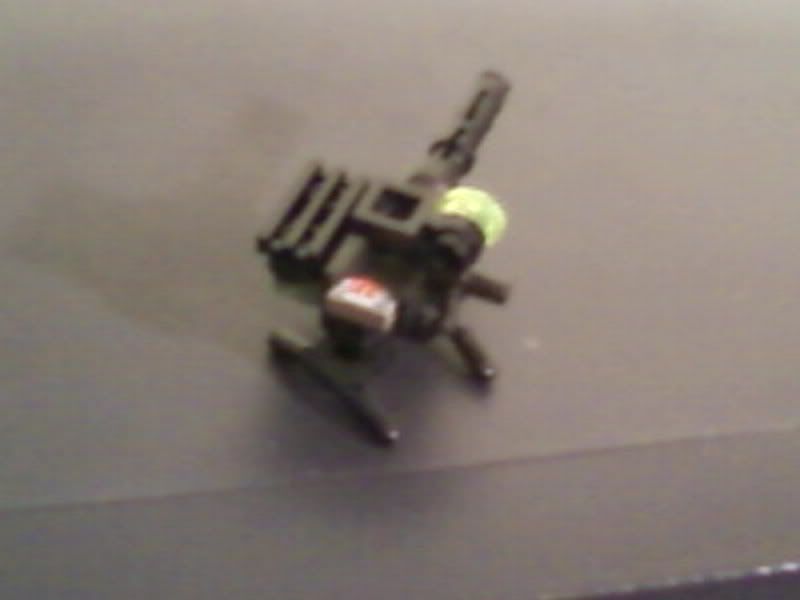 And a view of the ammo boxes and remote controller.
I made the piece on the remote the same colour as the eyepiece on the gun, so if I use it in a game of Brikwars, the players will be able to tell which remote is the override (I have a lot of those walkie-talkie pieces)
Comments welcome, and be sure to check back tomorrow!