Yeah, that's what I was going for. Plus, I couldn't find a good white piece to go on his head, so I had to improvise.
Anyways, I come bearing
TODAY'S MOC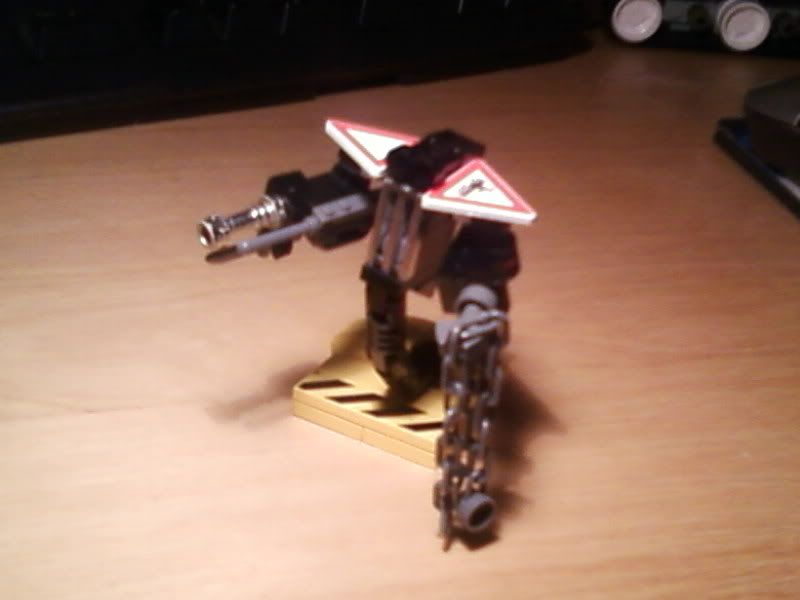 Just a small robot, but I'm pretty proud of it. I'll try and get better shots when I do a full armory entry on it to show the details.
Rear view: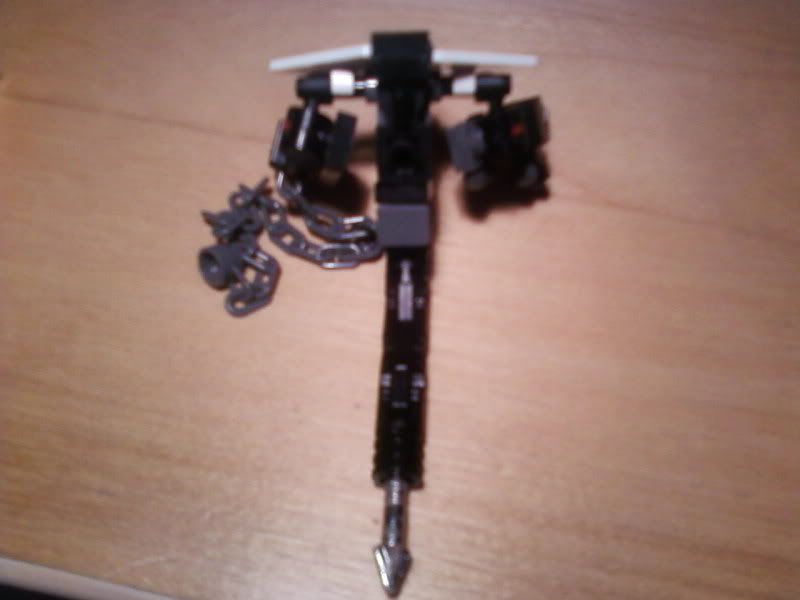 A view of all the sections exploded: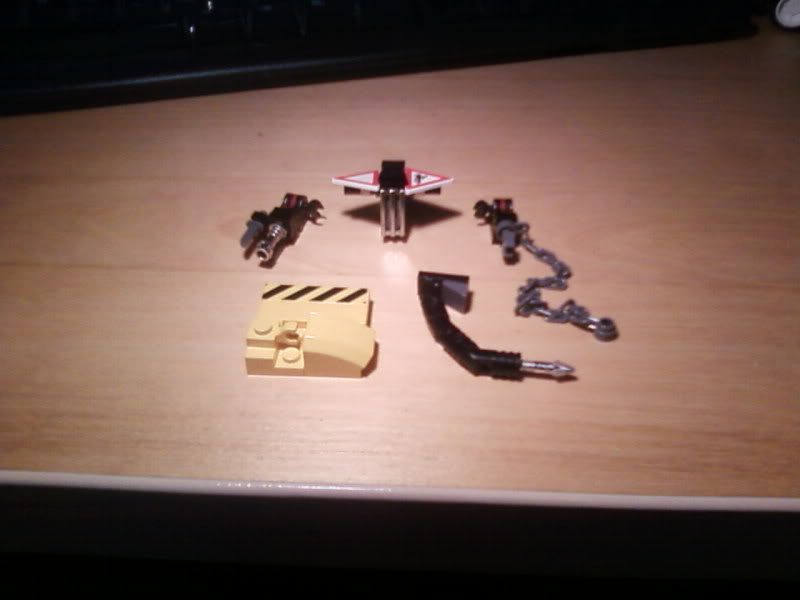 The torso (front):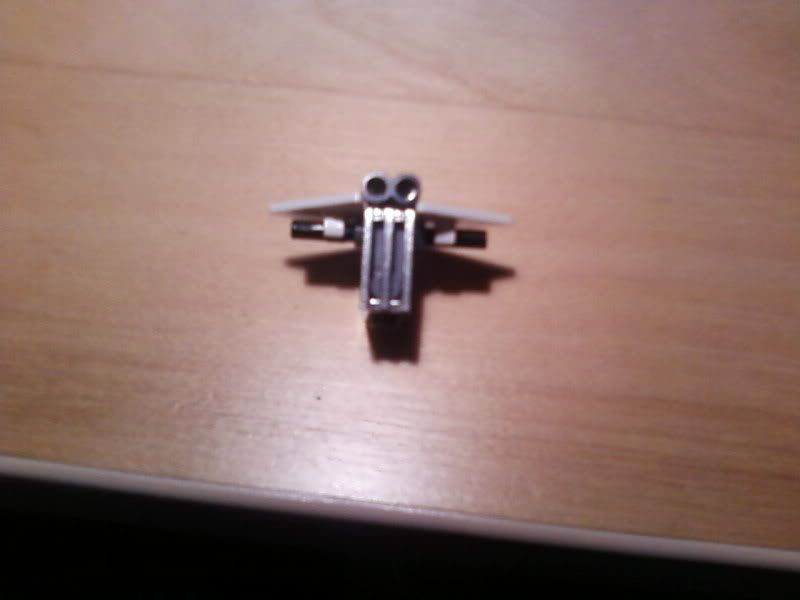 The torso (rear):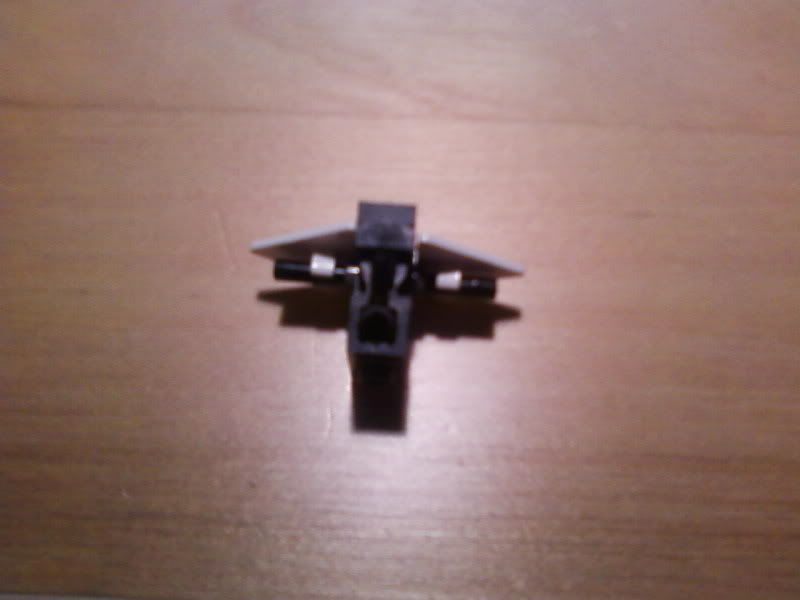 The gun (right) arm:
If I had a silver knife, I would've used it, but the dark bley still goes with the colour sheme, so it's good enough.
The chain/hand (left) arm: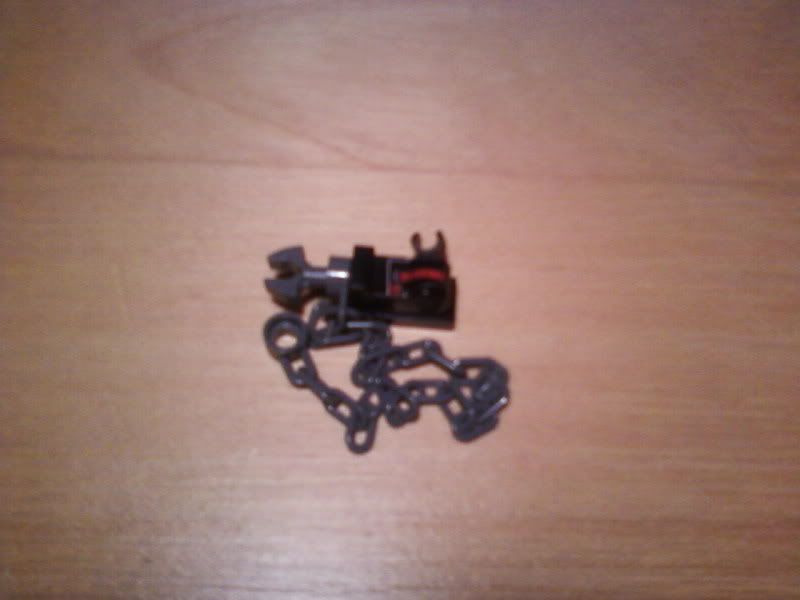 The tail:
How do you like it? Well, how do you like what you can
see
of it?