Warhead: Ooh, what have we here? Pansy President Austin.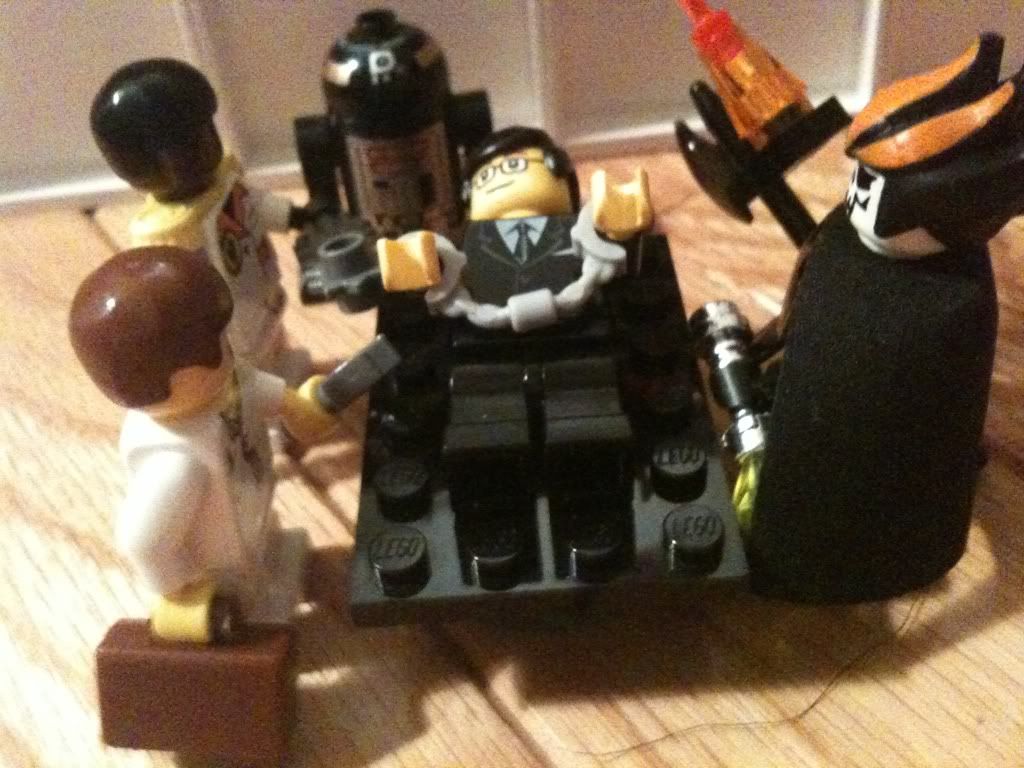 Former President Austin: Damn you bastard, Nyphilis lives on!
Warhead: We captured quite a few hostages, you know. Next outburst and it'll be the Attorney General on the chopping block. We're already running out, I'd shut up if I were you.
Immortal Senior Medik: Austin is not cooperating, and he has withstood all torture done upon him. He is not giving out any information.
Warhead: Keep torturing, everybody has a breaking point.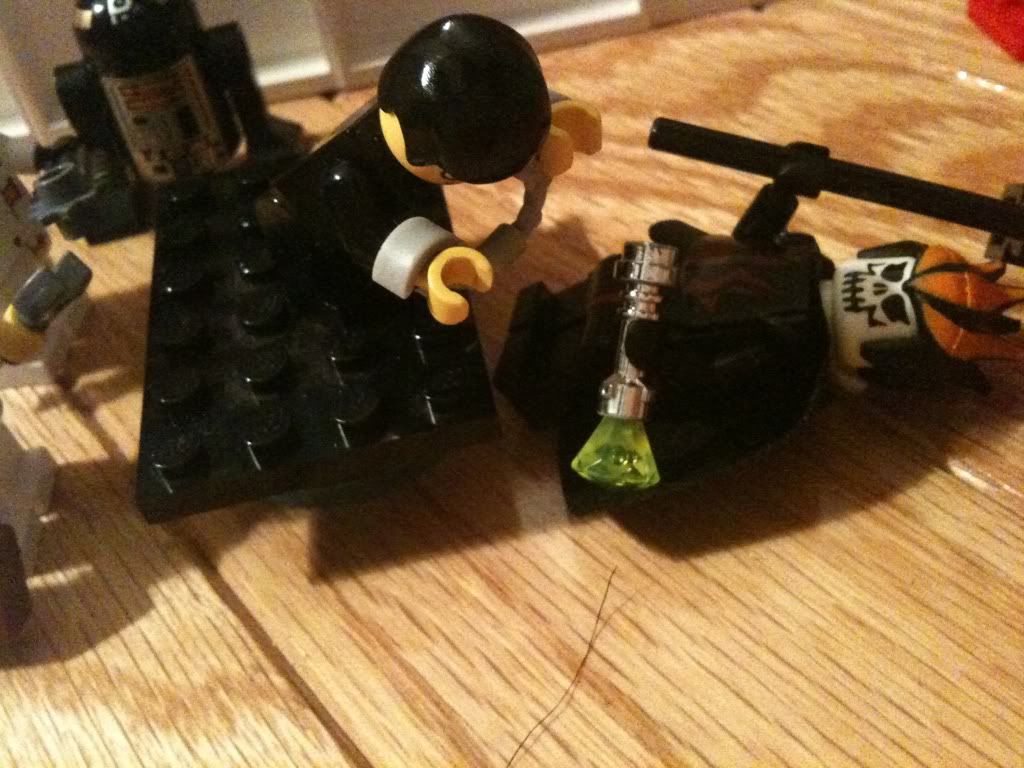 Former President Austin: I donnnnnnnnnn't!!
Immortal medik trainee: Told you to bind his legs to the table.
Warhead: WTF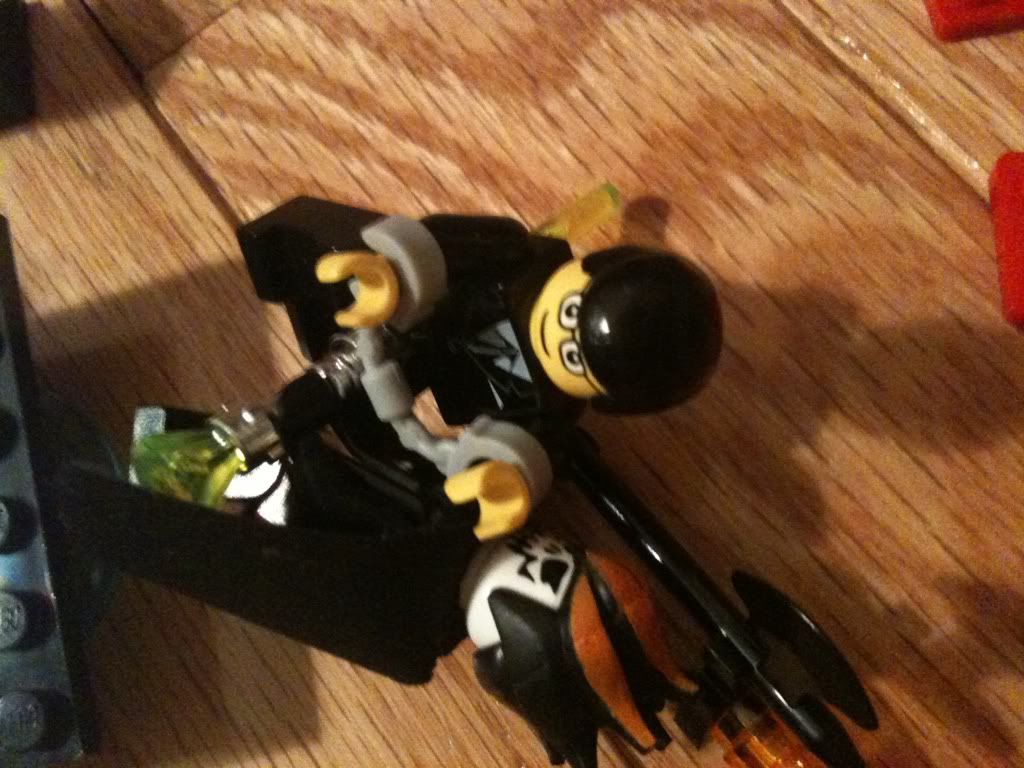 Warhead: Hey, that's mah beamsaber, what you turning it on... Oh, now I see.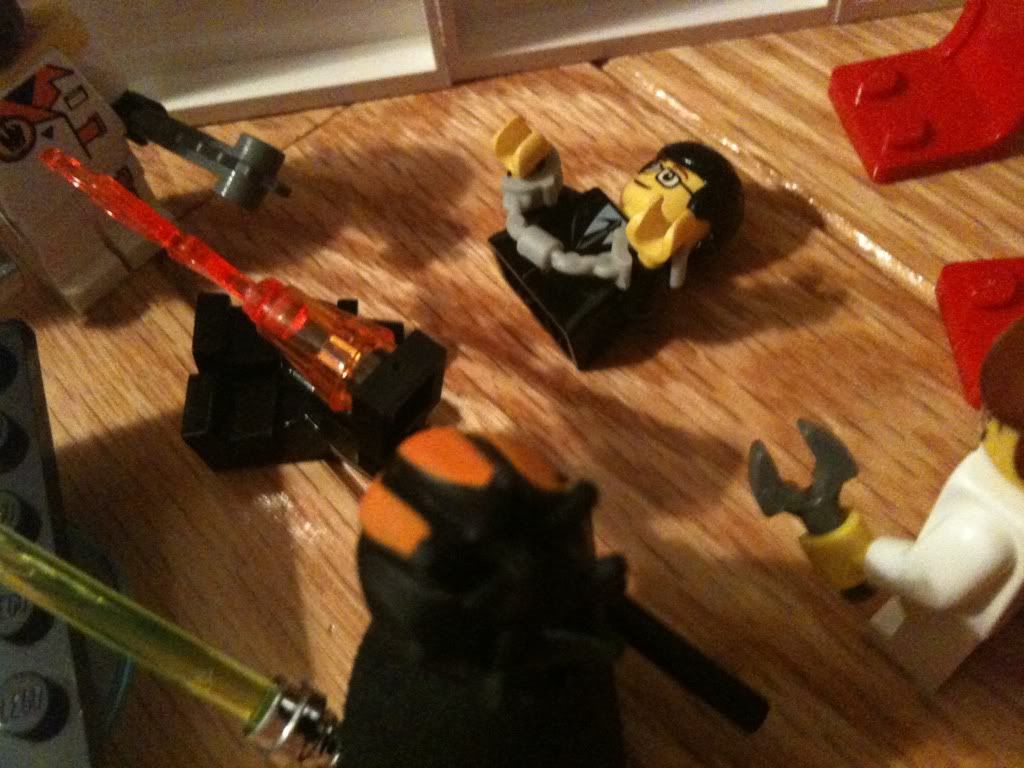 Warhead: Clean up this pitiable mess, floors are getting more expensive nowadays.
Immortal Senior Medik: Aye, sir! Too bad no information was to be had from the prisoner, nor the gladiator fight. He was his own executor.
Warhead: We'll see about that, though we may not be able to fully replicate his mind we'll be able to, perhaps revive him to feel the pain of execution. Nobody leaves for free from this Brikverse. But only perhaps, I must weigh the costs and the benefits.
So remember, I killed my own sigfig, all you dickheads' points are null.