Juggernauts represent the sheer strength and savage brutality of the orkish hordes. Only a few selected trolls can become juggernauts; and even some perish during the transformation process, which is painful and rather sadistic. However, those few who manage to endure all the pain and suffering would emerge as fearsome demigods of war.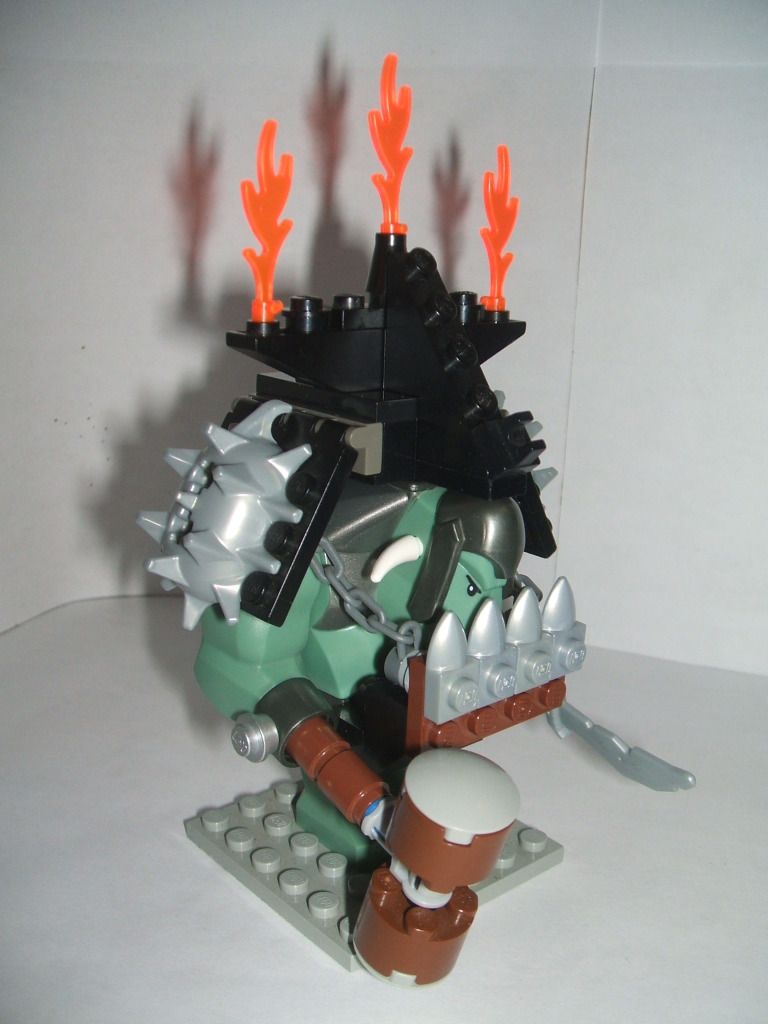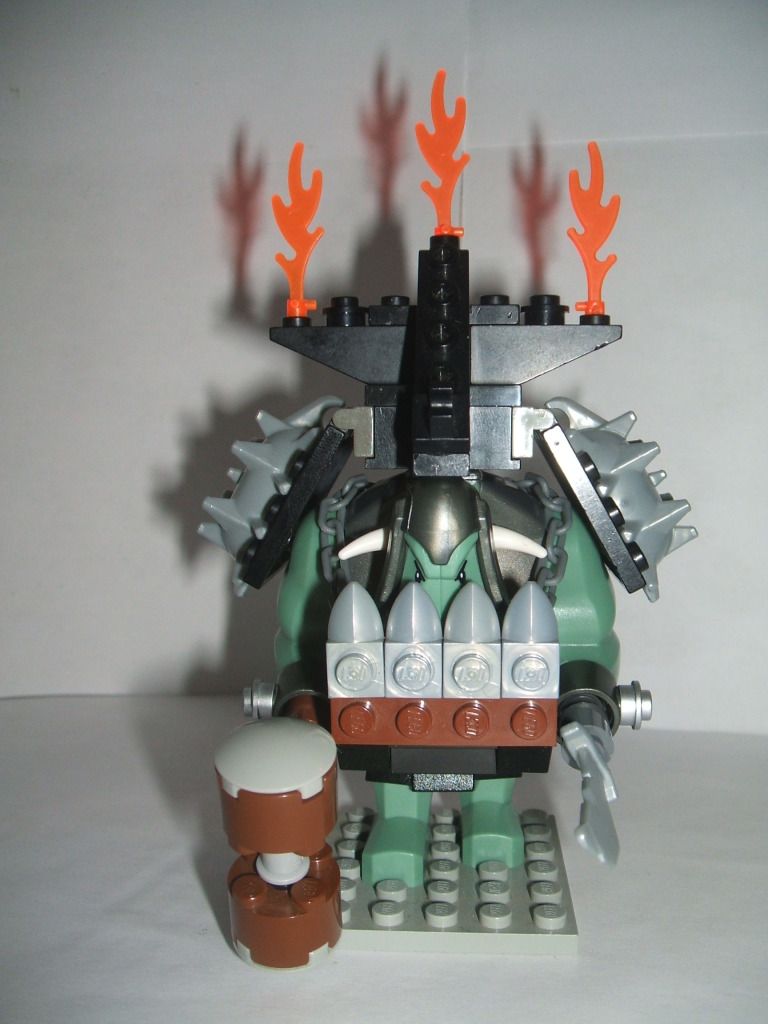 The juggernaut wears an incredibly heavy armor, which weighs almost as much as the troll itself. While it greatly hinders movement, it also makes the wearer near-invulnerable. The juggernaut may force itself to go faster, to the detriment of its health. To enhance combat capabilities, juggernauts give up their hands to be replaced with weapons, with which they rarely miss; the weapons are deeply fixated in the arms, making disarming an impossible task. Juggernauts bring fear to hearts of their enemies, but they also encourage fellow orks to fight. The juggernaut therefore is often adorned with different things, to further elevate it from brutal warrior to a living altar of battle.
Stats:
1d6+1 skill
4 inch movement
3d10 armor
3 hit points
Armed with Crusher Mace (use3, CC, 2d6+2 damage) and Jagged Blade (ur2, CC, 1d6+3 damage)
Special:
Agony Rush: the juggernaut may double his movement for one round, at the cost of 1 hp.
Regenerate: using it is an action. Use 3, the troll regains 1 hp on success. Dead trolls cannot regenerate.
Fear generator: all non-undead enemy units within a 3 inch radius of the juggernaut suffer -1 skill. Multiple fear generators do not stack.
War Banner: friendly units within 2 inches of the juggernaut gain +1 skill.