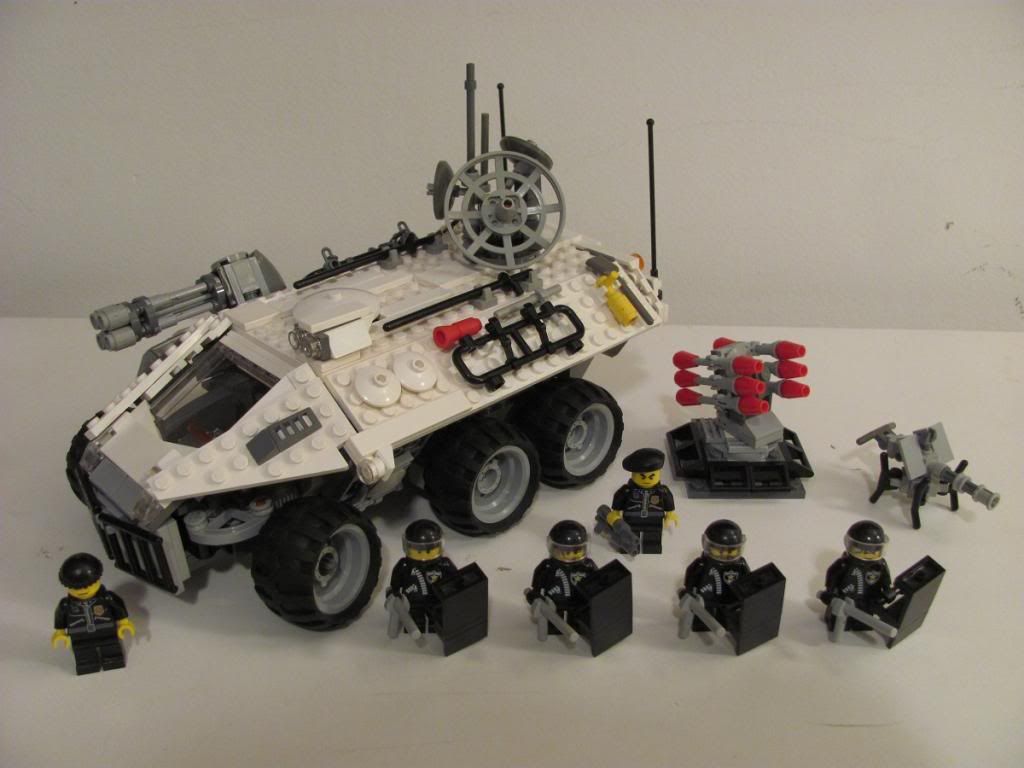 The new Peacekeeper Class APC is the latest addition to the Noxarian arsenal. It has been designed to deal with the intensification of urban conflicts.
This picture shows the AMRV-47
"Surveyor",
its crew of six men and some extra equipment.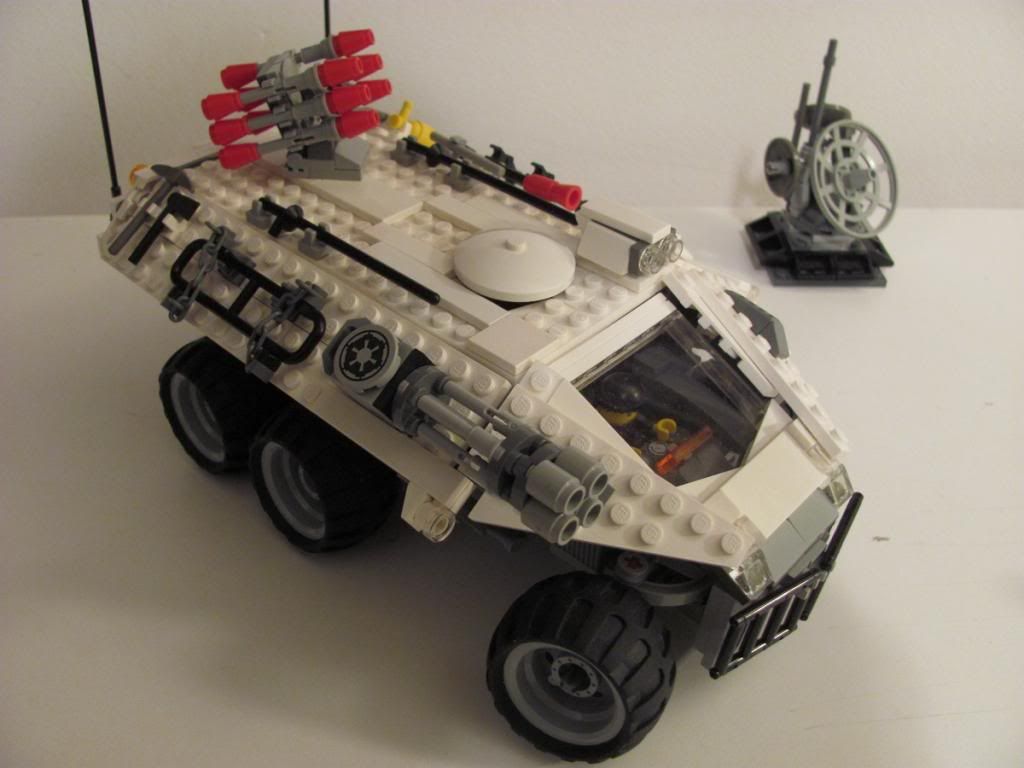 The vehicle comes with a size three Gatling gun and can be mounted with a missile rack when more firepower is needed.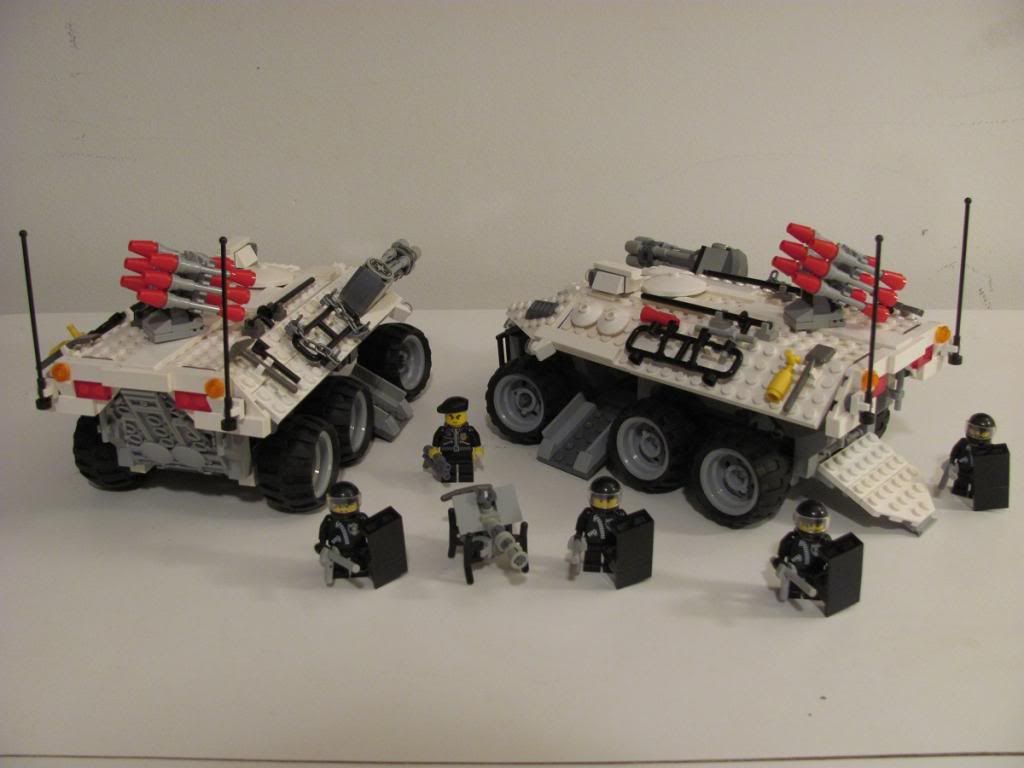 There is one access point on each side of the Peacekeeper and a larger hatch at the back.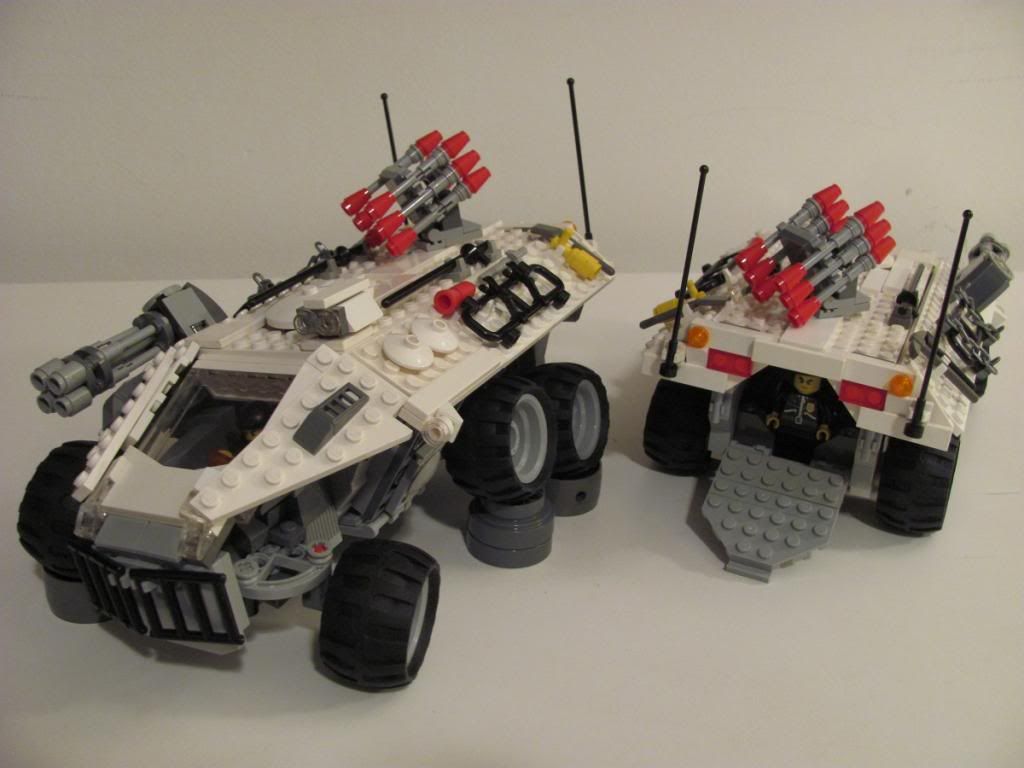 I have to say I'm very happy with the overall performances of the steering and suspension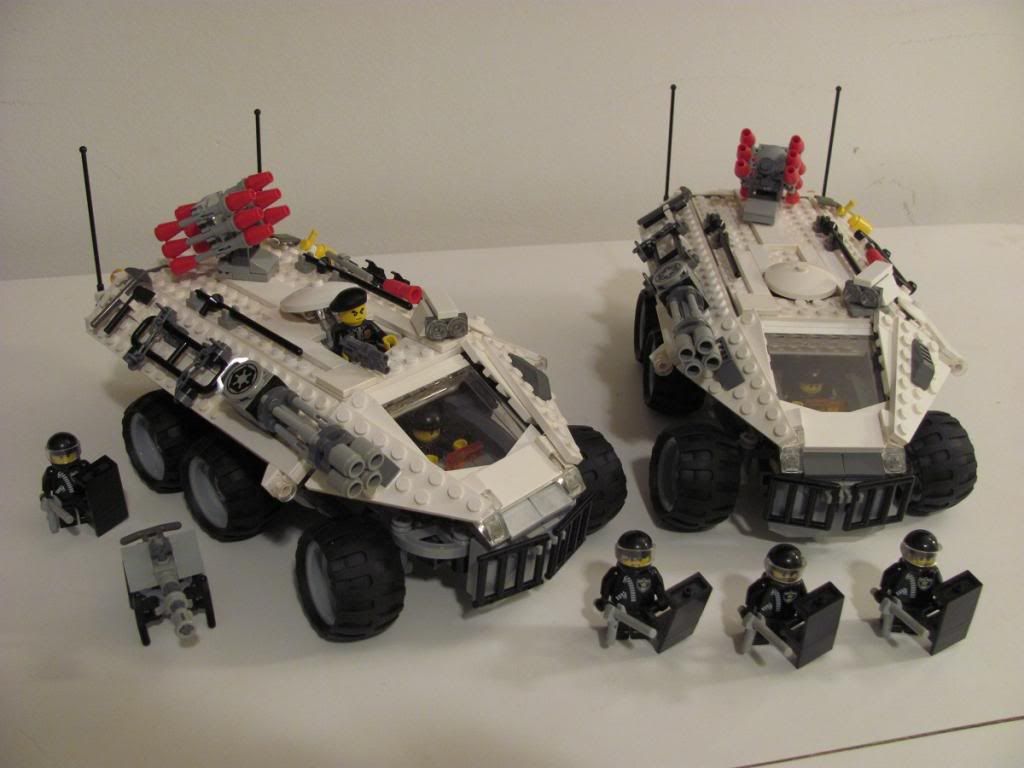 The hatch on top of the APC grants access to the roof.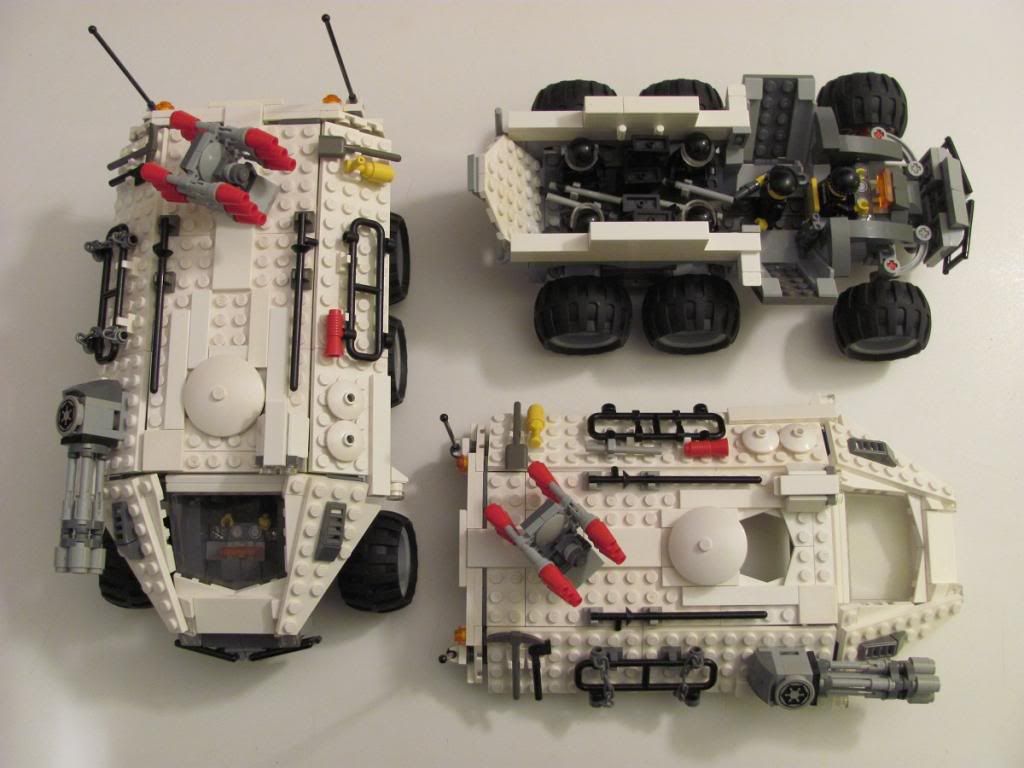 Interior.
The roof fits tight when dropped on the chassis. There is no actual stud connection involved to hold the top in place.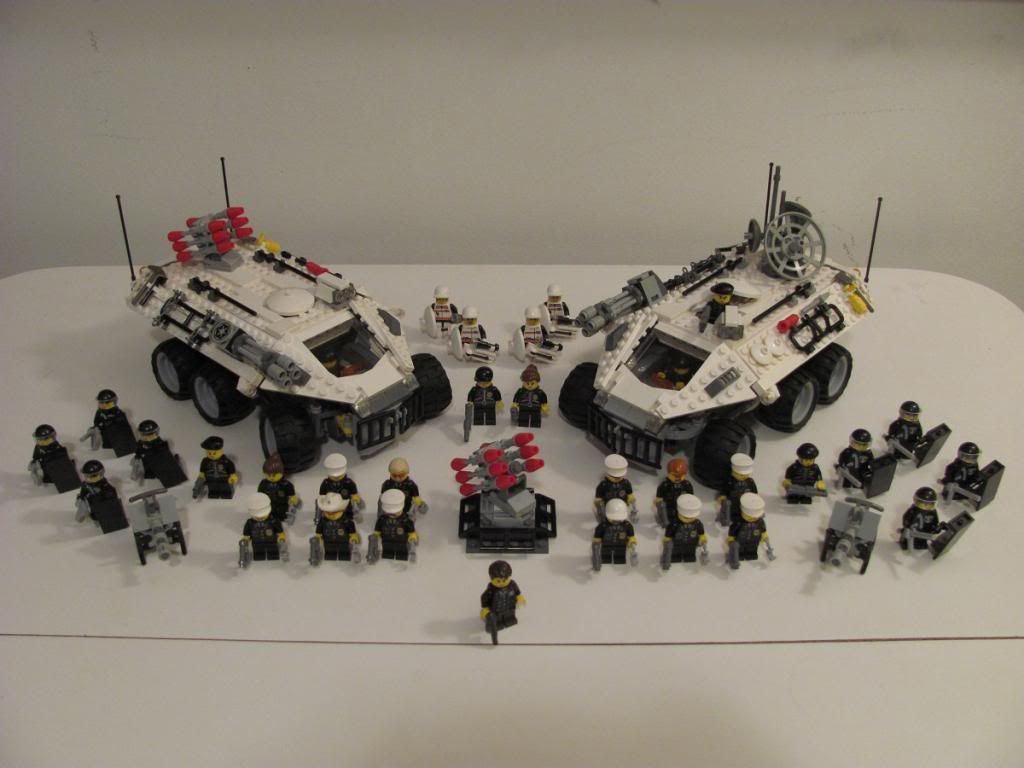 Noxarian Security (Noxsec)
"For your own protection"