I'm working on a game called
Elements Torn
.
It is a tactical RPG where you control a party of mages, casting elemental spells to fight enemies.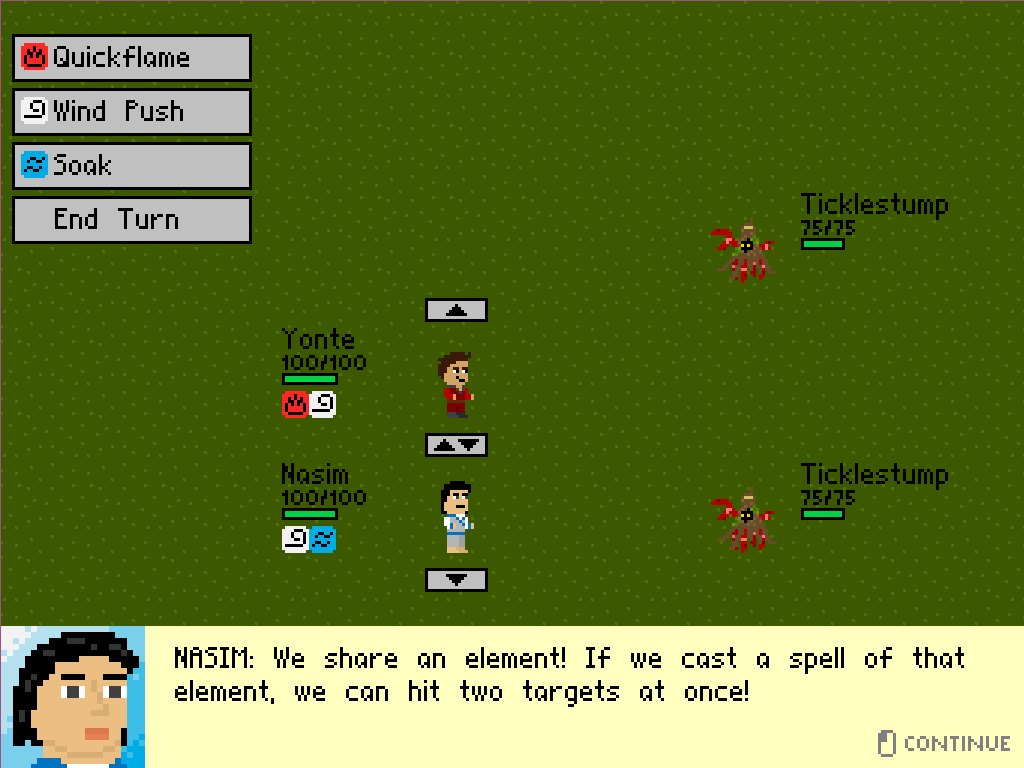 You need to use clever positioning and cast the right spell at the right time to succeed.
The game is in alpha right now, and I've just finished a demo of the first game world. You can download it here:
https://arkbrik.itch.io/elements-torn-dd16
I'm interested in what you think about it!