For Manly Santa Day this year, the Mrs. and I decided I'd be a little creative and convert an old, shoddy toddler table in to a shiny, new, LEGO table. This is a Manly Santa Day gift to myse...I mean to mini Revs #1 and #2. Enjoy some project photo below. So far I've:
6) Sanded down all the old paint, marker stains, lacquer, glue, paper scraps.
7) Base-coated all the table legs and the underside of the table.
Second-coated the table legs.
9) Epoxied down four green baseplates to the top of the table.
Yet to do:
10) Based and second coat the top of the table around the base plates.
11) Reassemble all the legs
12) Dissemble, sand, paint, and reassemble two small chairs.
Table Legs with Base Coat
Second Coat on Legs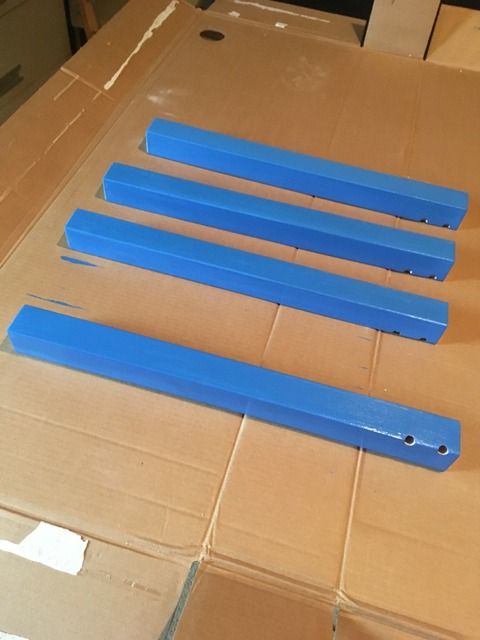 Top of Table - Bottom Painted: