A few months ago, a Karlovian assault team was ambushed by some Trattorian protodrones, they were all killed, except their leader, Lord Katana. Katana had been captured and left on the planet Kora, destined to a life of solitude as he slowly died of hunger and thirst, with no one but the drones for company.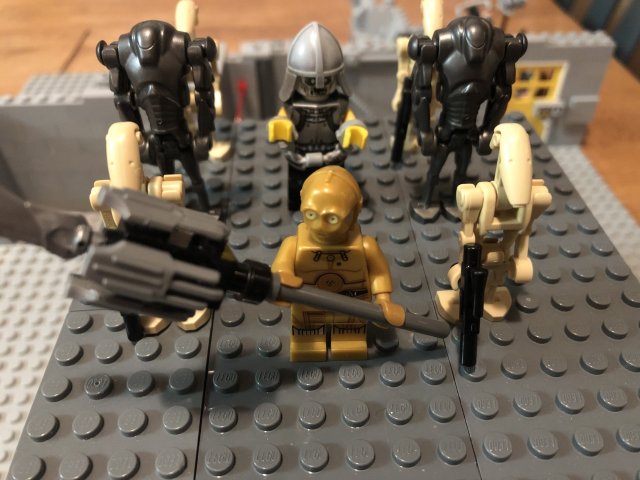 As his ship was going down, however, he managed to send out a distress call. Four unknown factions received this call, and have come to the warlord's aid, not knowing, however, how impossibly powerful his might can be.
The mighty Space Ninja Knights, with their Ossum leader Kal Hestin.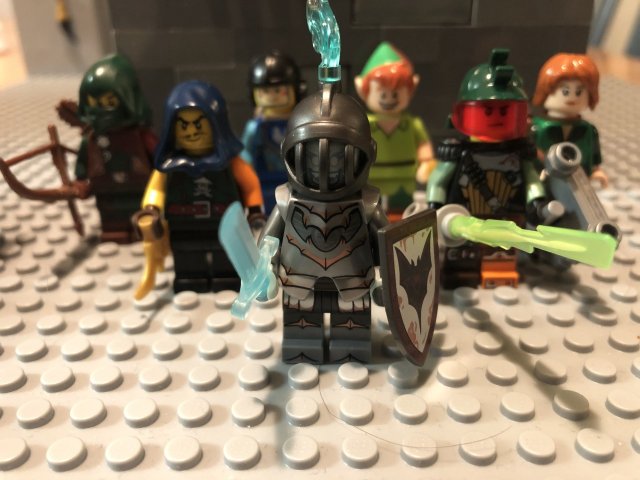 The Royal Chicks, and their three leaders, Eliza, Ana, and Amethyst.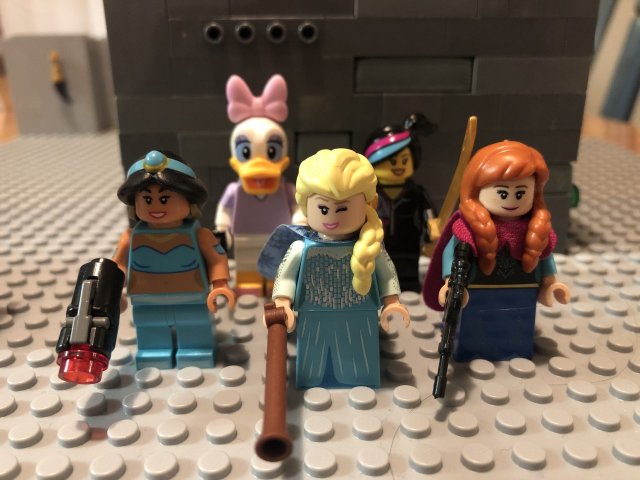 The powerfully Ossum Miscreants, with their leader KKraber KKlown (The First K is silent)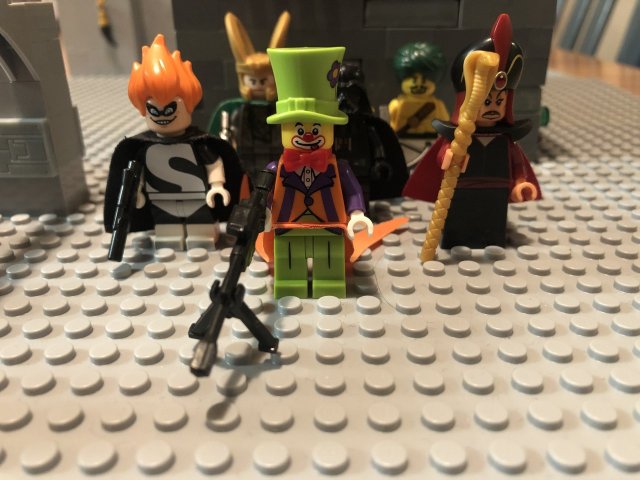 Finally, the epic soldiers of the Peach Liberation Army, (Wanted to call it the Tan Liberation Army, because the Acronym would be T.L.A. but had to follow Kanon) with their leader, Reks.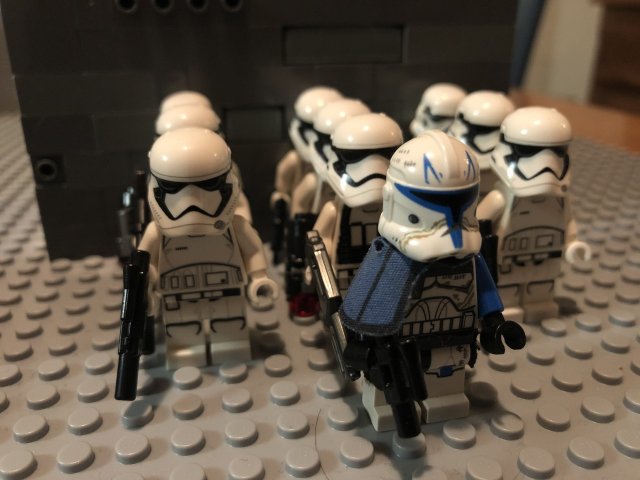 This battle is about to go down, I will be posting the battle later on, I know the factions look weird and kind of smashed together, but that is because they are. I just chucked a bunch of 'figs together and created this battle. This is the first battle in my Katana series.