At the moment I'm trying to re-do my praetorian army (like I'm always doing) essentially I want to go back to before I ripped everything apart to create a smaller rogue group, back to a full stellar kingdom (empire's have become over-used) I'll post Infantry when I'm finished with them but for know I have a couple of vehicles to show.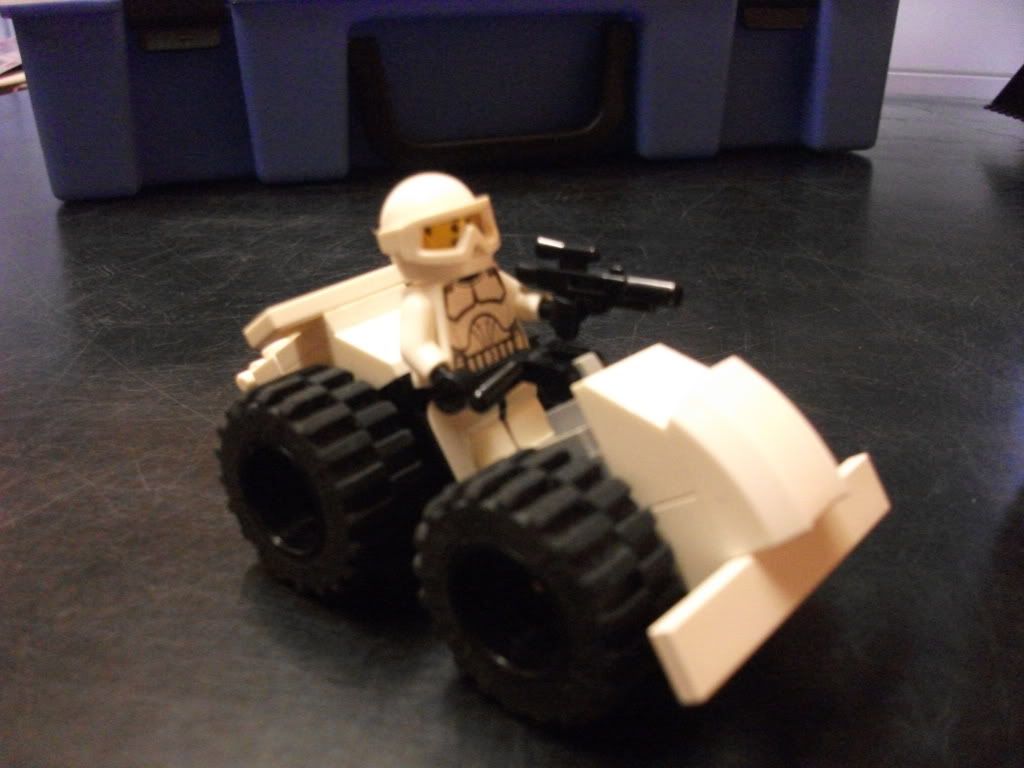 This is my Cougar Quad-Bike. it was based of the one that came in the space police galactic enforcer set only a LOT beefier. It has no weapons of its own so the driver will use a side-arm drive-by style.
The back with the 'spoiler' on.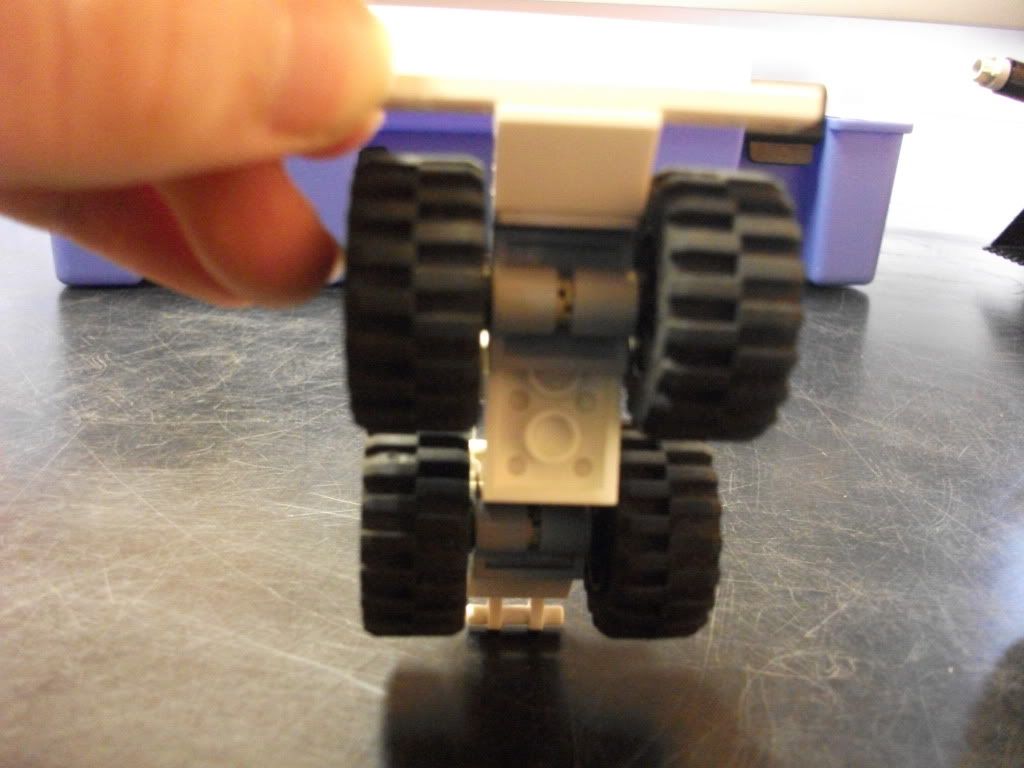 The bottom showing roughly how it's made, it uses a special stretched Z shape piece however it could be done using panes and a a 1*2 brick.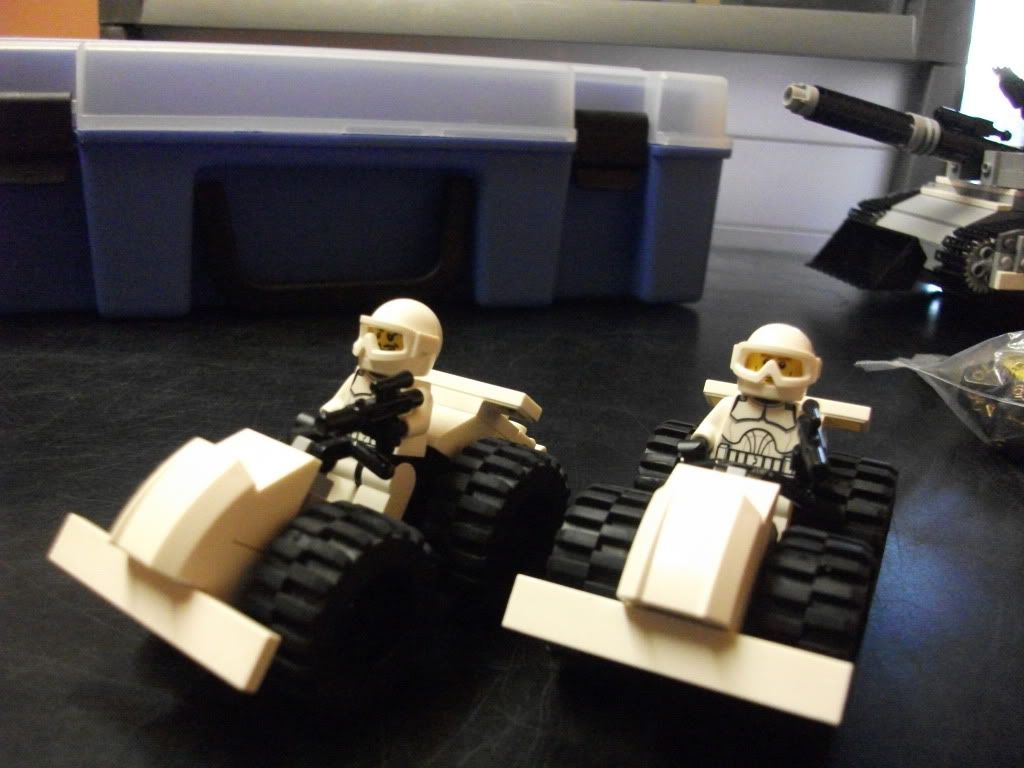 I have two, Might be able to make another one if I spent hours hunting for bricks.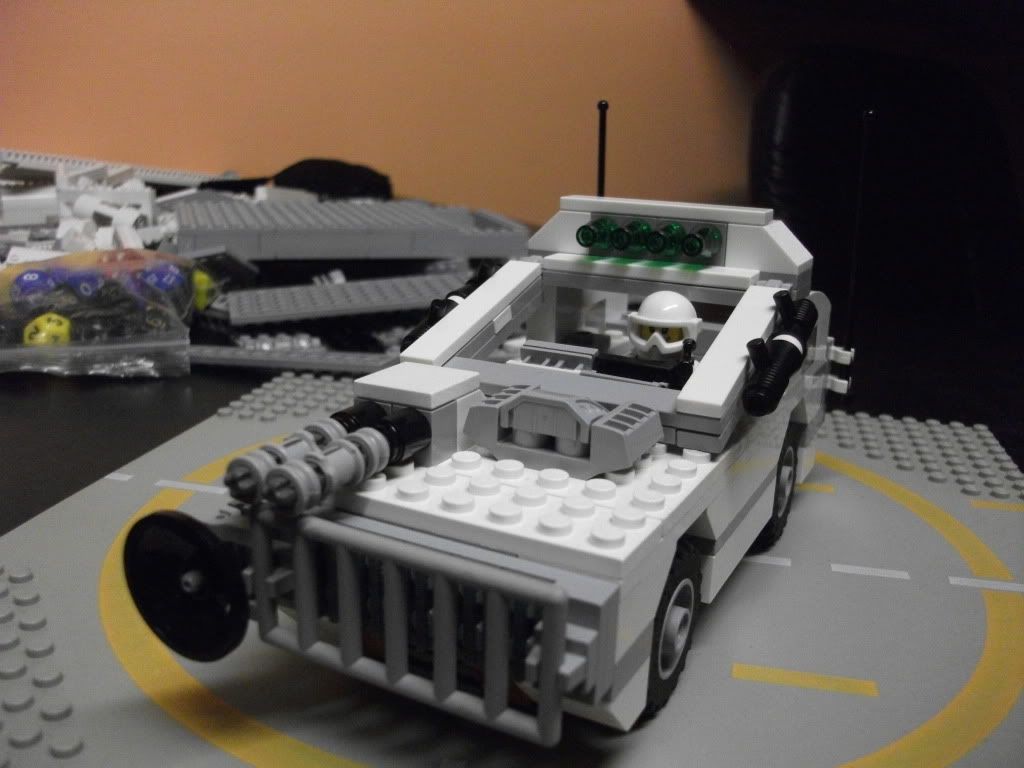 Moving on I have my nameless assault jeep. originally meant to be a powered up dune buggy with an anti-Armour turret, it evolved to this. it has twin linked Gatling guns and Mk2 flick-fire missiles.
Rear of the vehicle you can just make out the exhausts.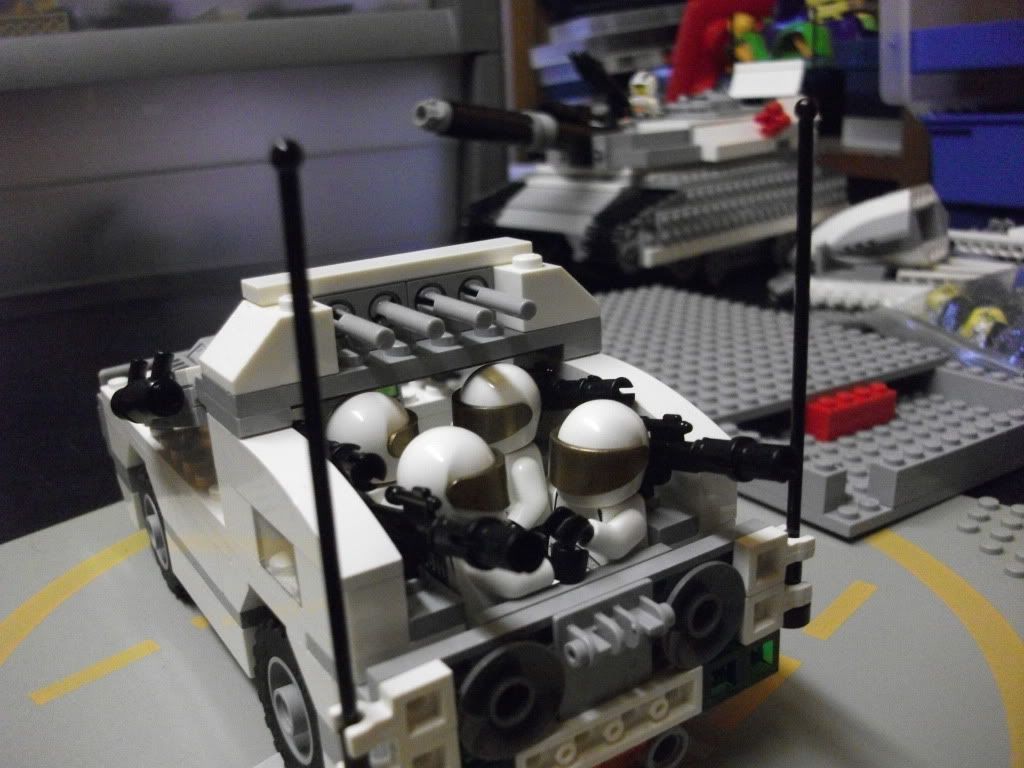 It can hold 4 troops plus a driver, not meant to be a dedicated transport, just a recon/cavalry vehicle, but having 4 extra guns can be handy.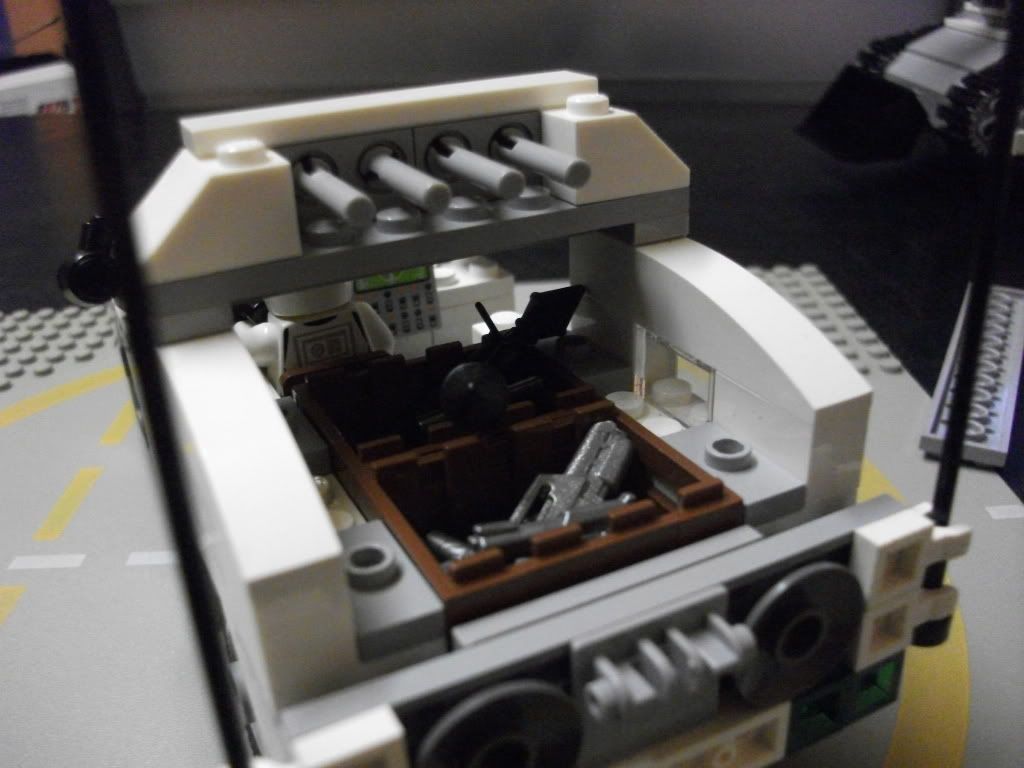 Here it is carrying some weapons, mostly BA's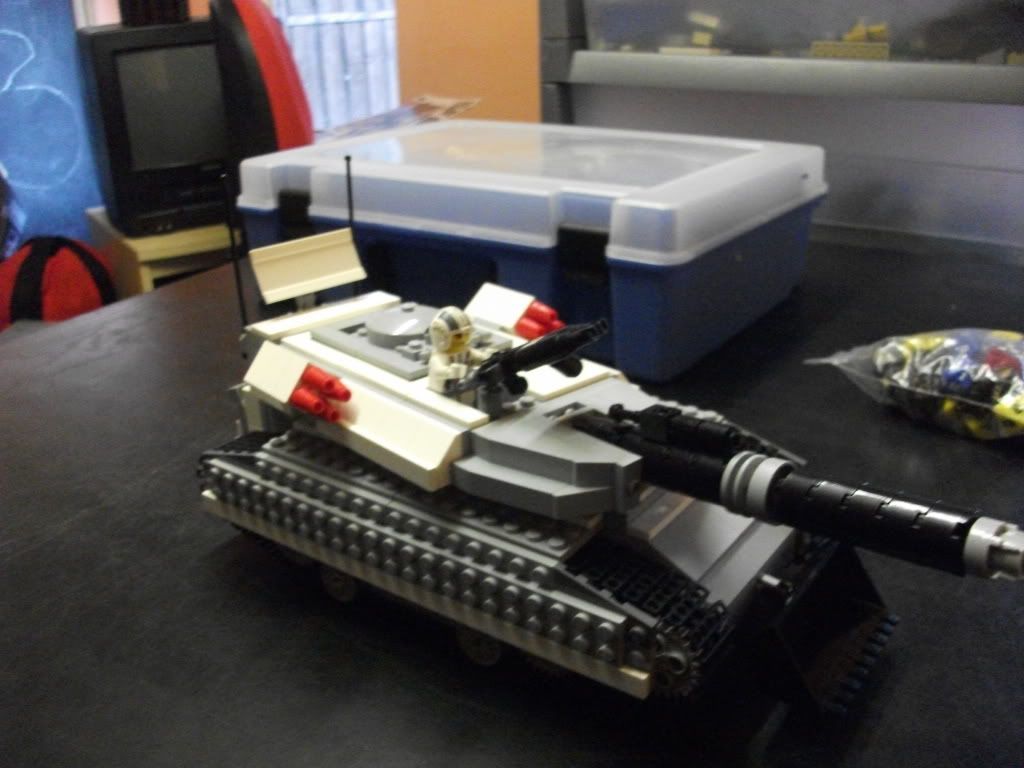 Now this is my V2 Zephyr heavy battle tank you've seen before, this one has been lengthened by about 4 studs, the turret is the same except for getting rid of the two domes and having a twin-linked plasma shotgun.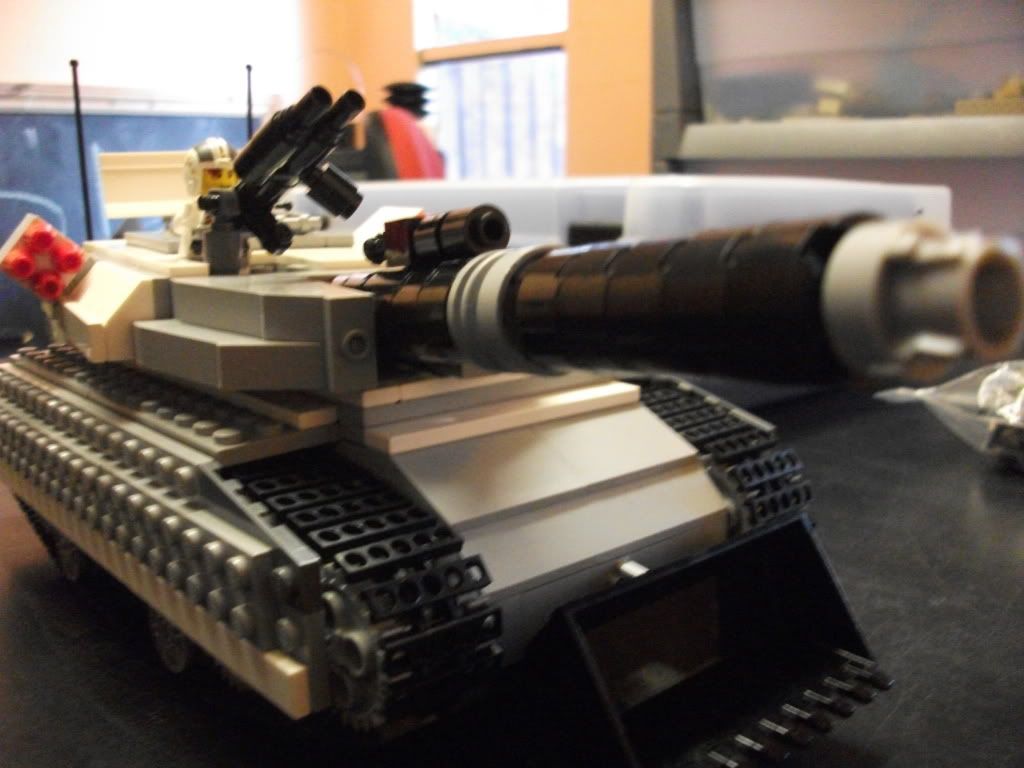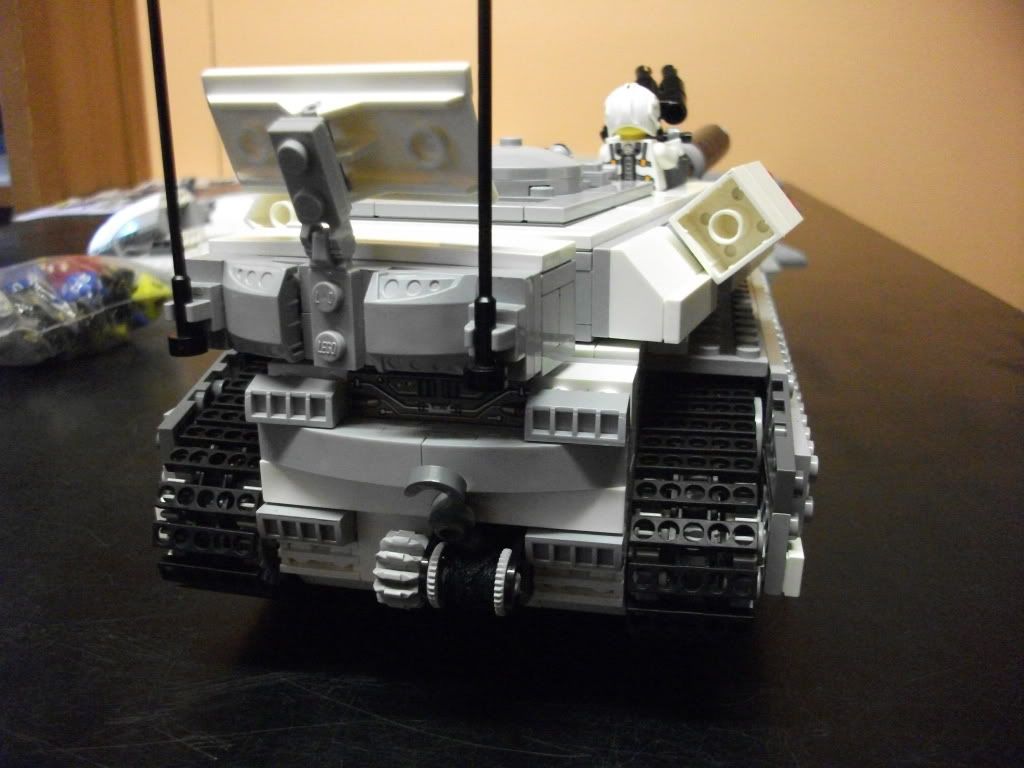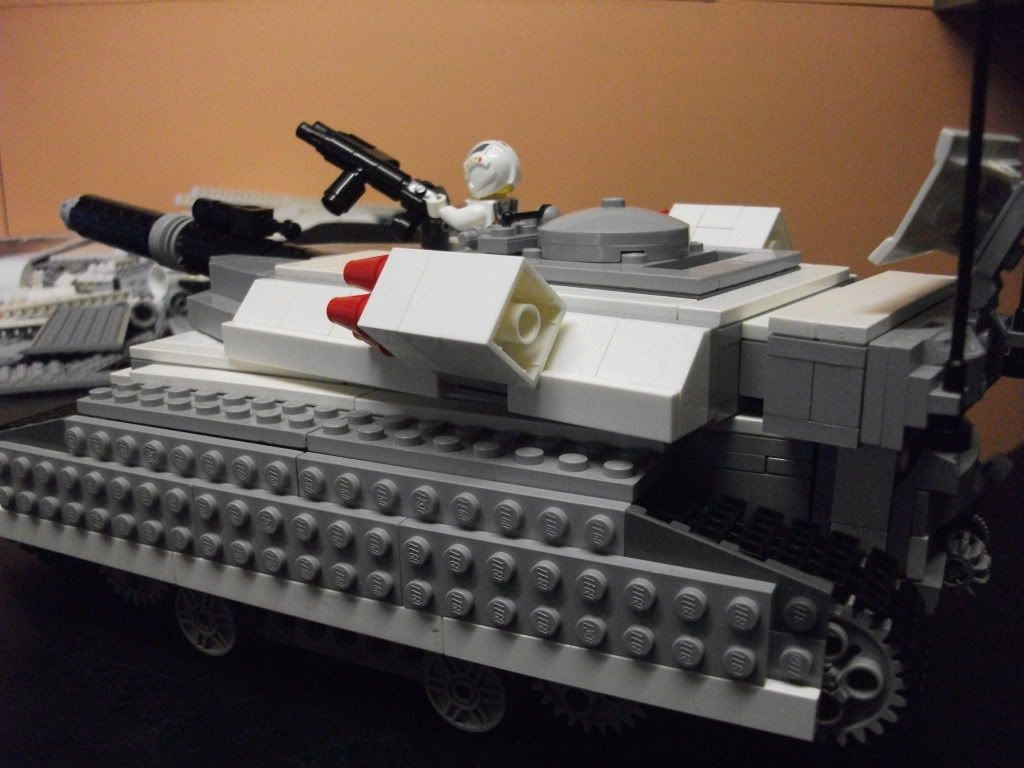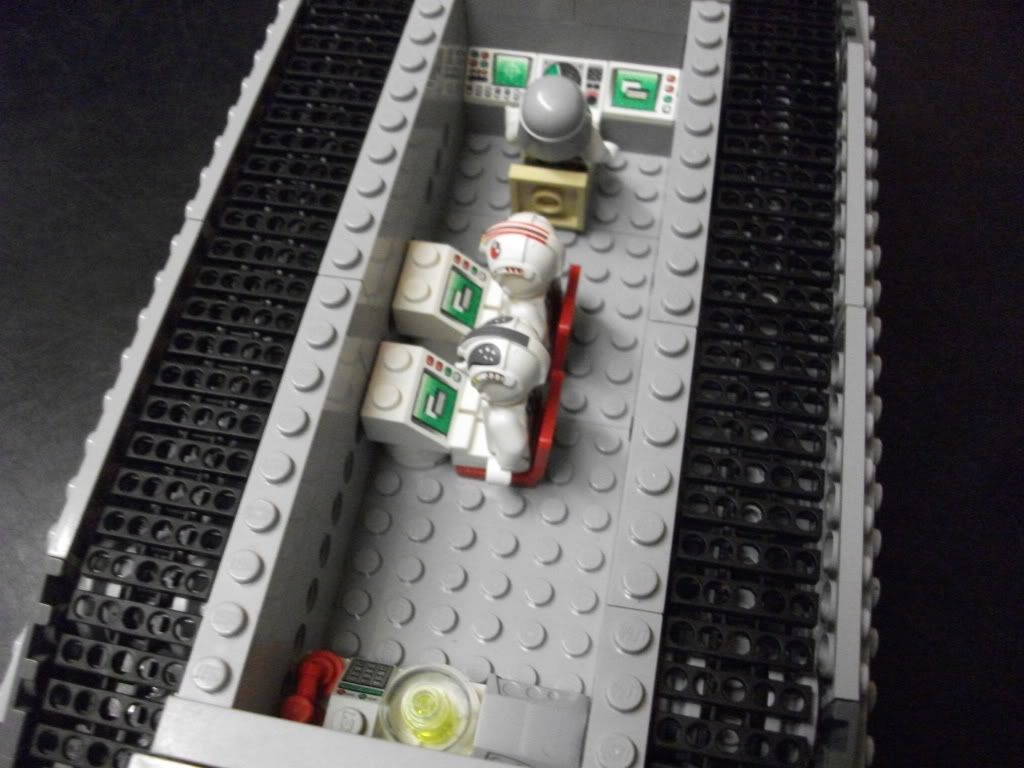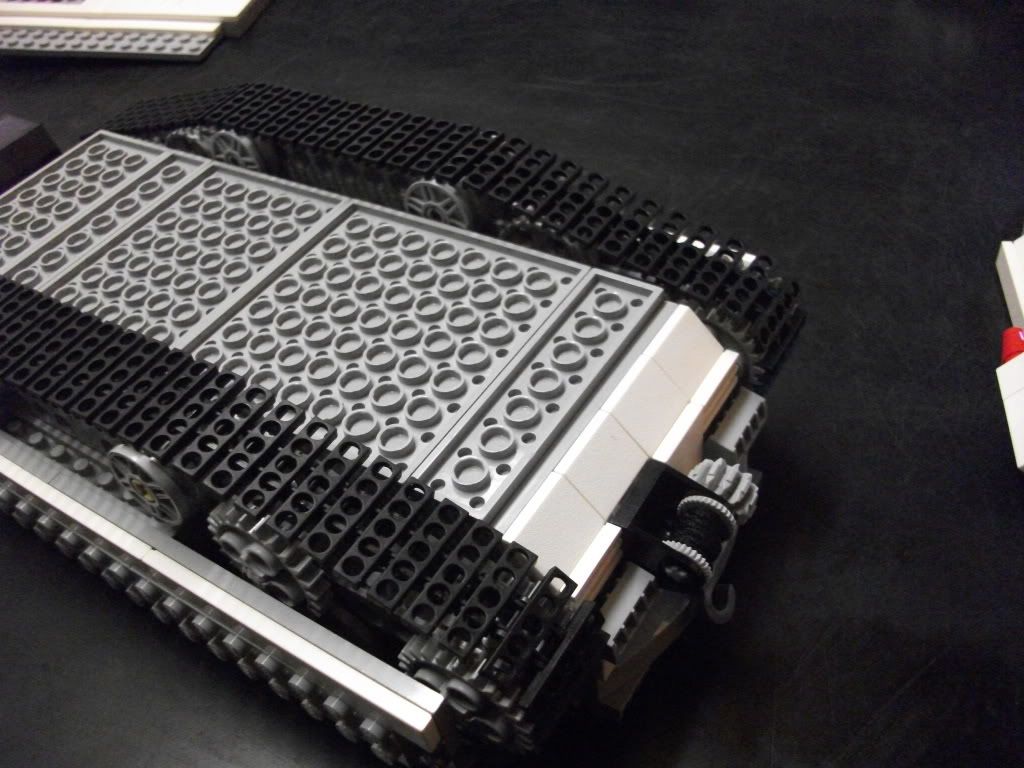 Some of the most noticeable features of this tank are the increased armour on the track and being raised so the passengers asses aren't kissing the tarmac as well as letting it drive over 2 brick high walls instead of having to go around. This tank won't be around for long, I have a few ideas in mind for a V3 with troop transport capacity and other features, I'm also going to change the turret a bit on the V3.
Comments?