TMITTH
Robot Monkey continues on his "Help Piltogg" crusade. This time by shooting IV horseman in the back.
It breaks IV's helmet AND severs his non-sword arm.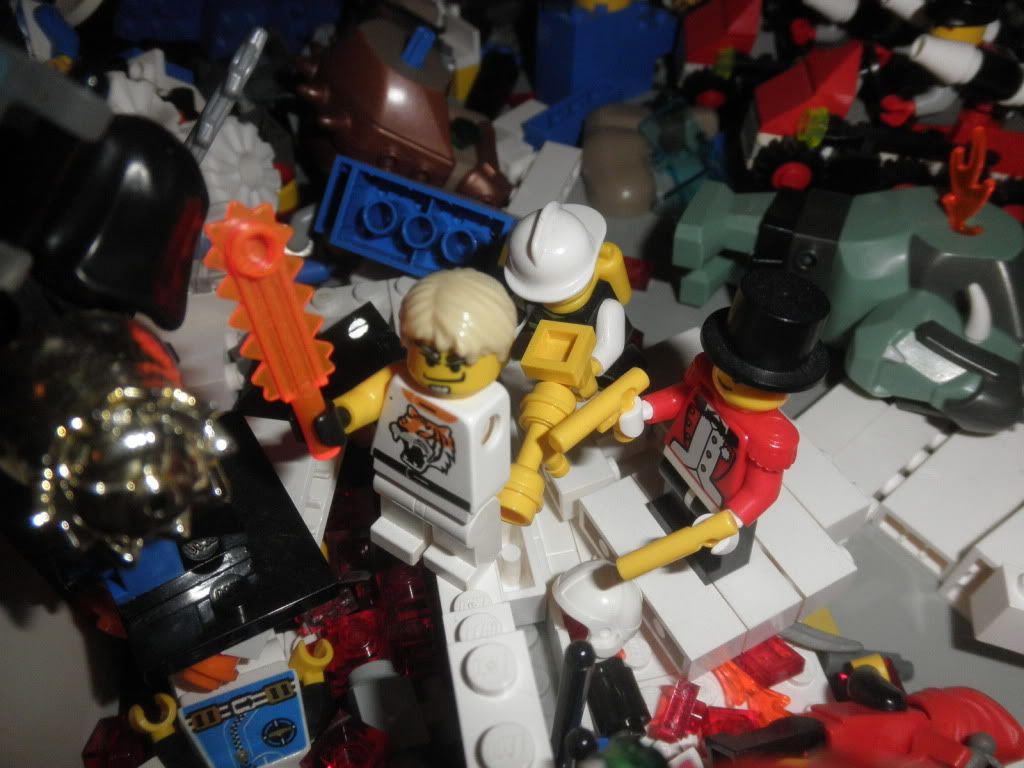 Blitzen/Grammar Inquisition/Assyrians
Blitzen goes for what appears to be a very popular weakness in the Hardsuit's armor.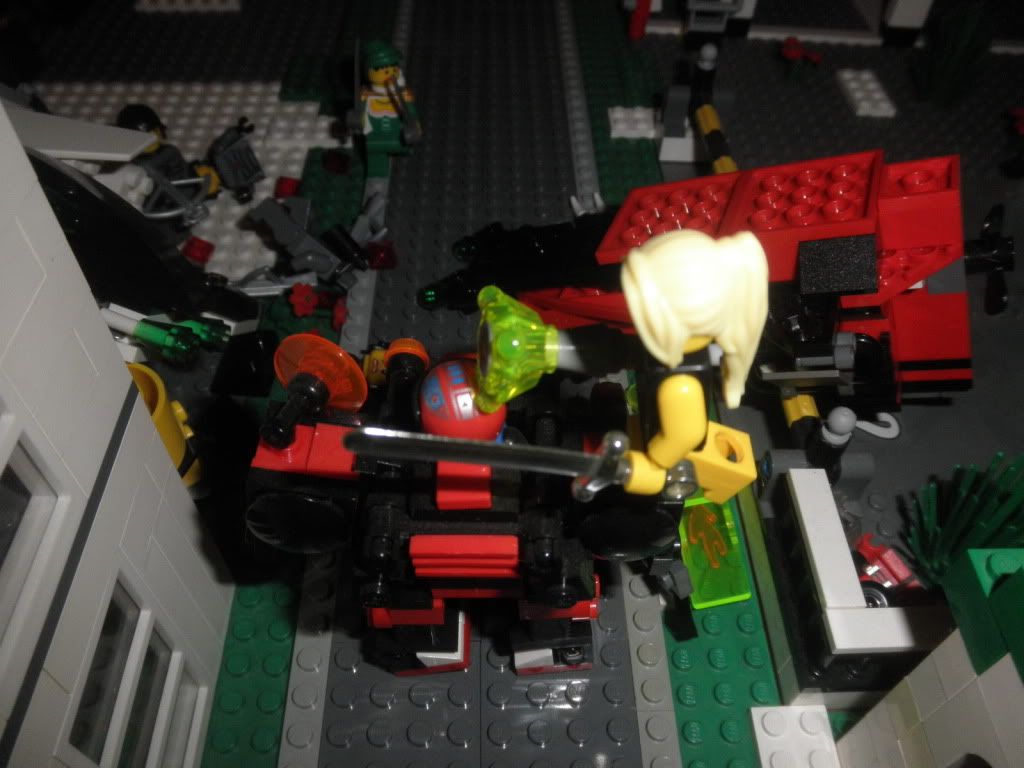 And simply decapitates the Driver.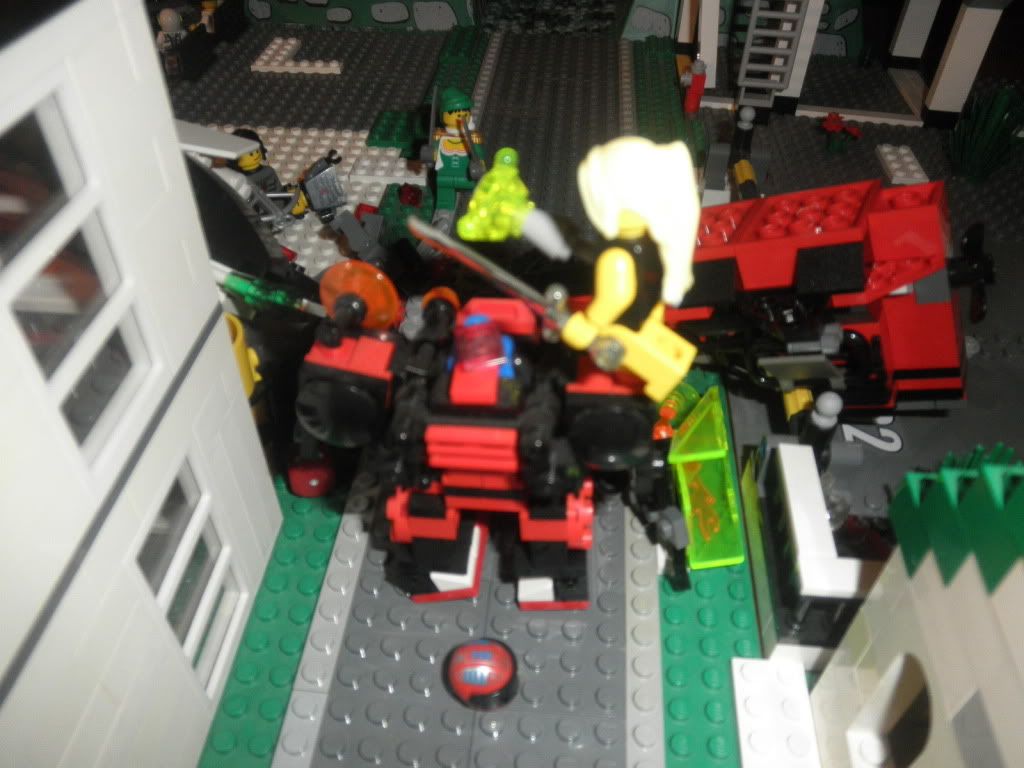 After this, Natalya wanted to "telepathically assault" Vas kallas. I think you probably need to be able to see her for that to work.
In order for that to work out, Blitzen jumps up on the big white building.
And I'm going to translate "telepathically assault" to "verbally assault"
Blitzen: "YOU ARE A FUCKING WHORE! A TRUE DISGRACE TO ALL WOMANHOOD!"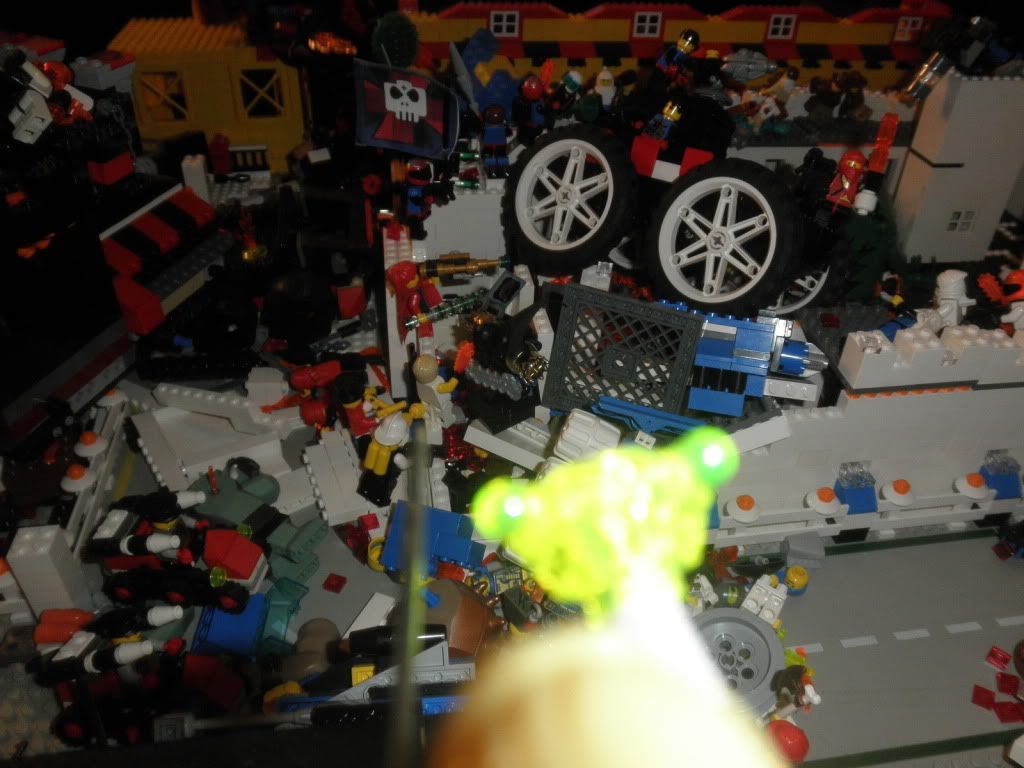 Vas Keels over from the pain of prolonged exposure to Blitzens whinny voice. She wont get an action this turn.
A civilian picks up the dropped Anti-matter gun.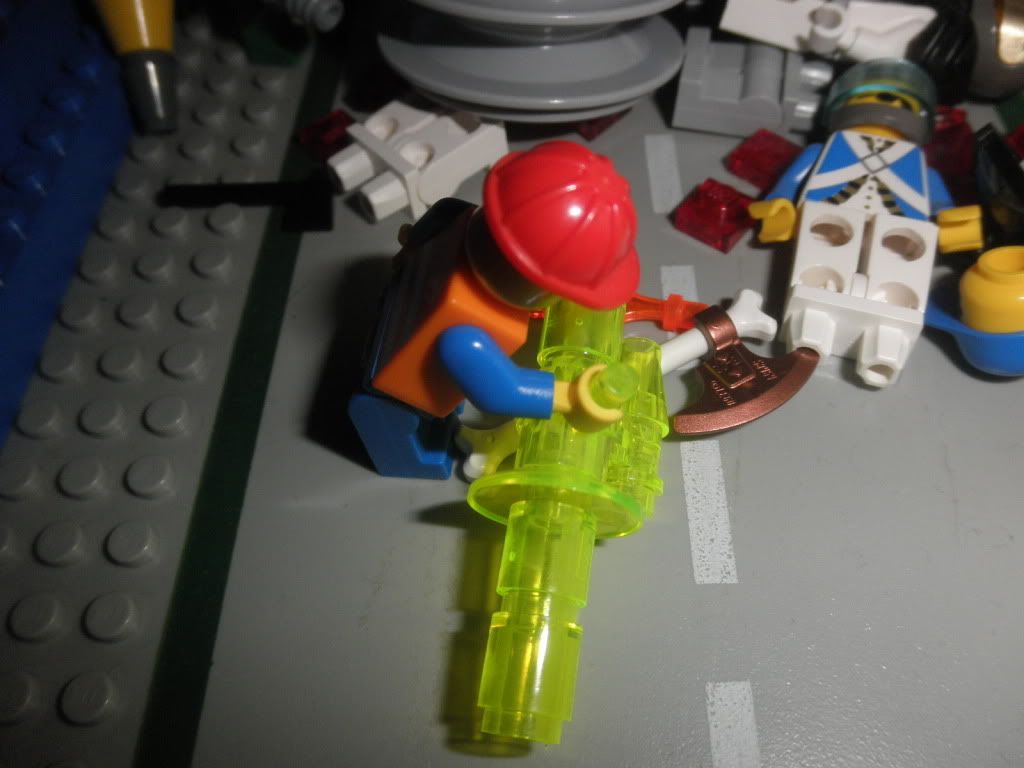 And hurls it up to the sufficiently intelligent Blitzen. She wastes no time, attaching it and the stupendous-featinator, making an even bigger trans-green canon. What the effects of this will be are as of yet undetermined.
A few civilians pile into the newly repaired jeep.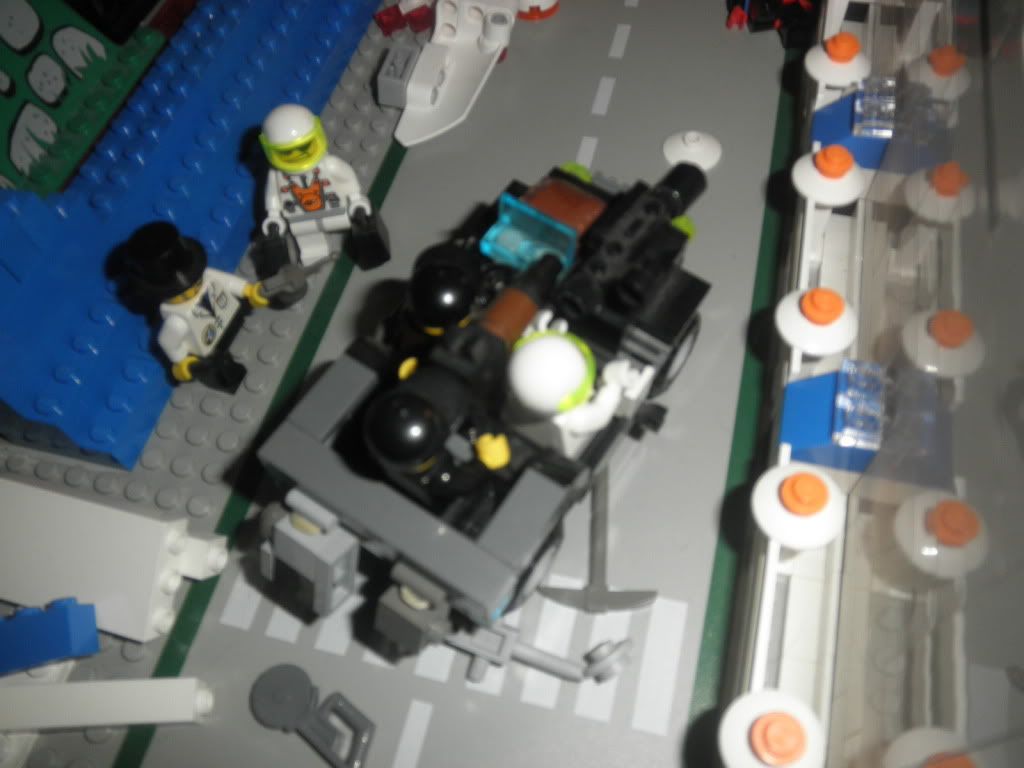 They drive a bit down the road, but their way is completely blocked off by rubble and broken vehicles.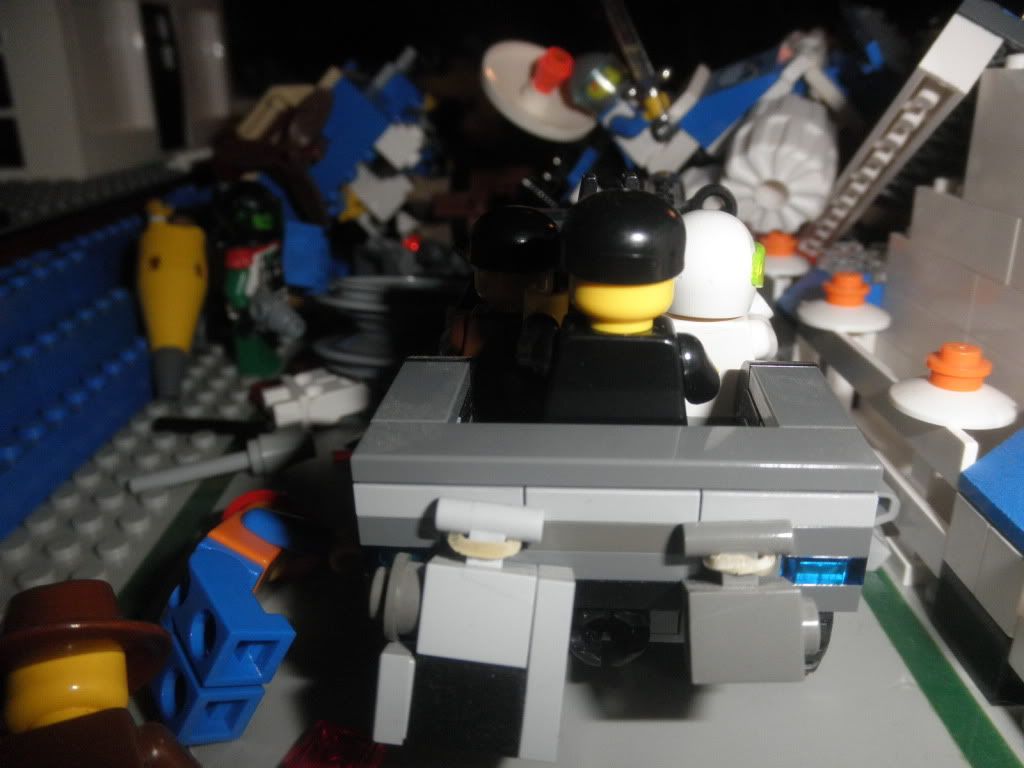 They would have liked to fire on the gremlins, but have no line of sight.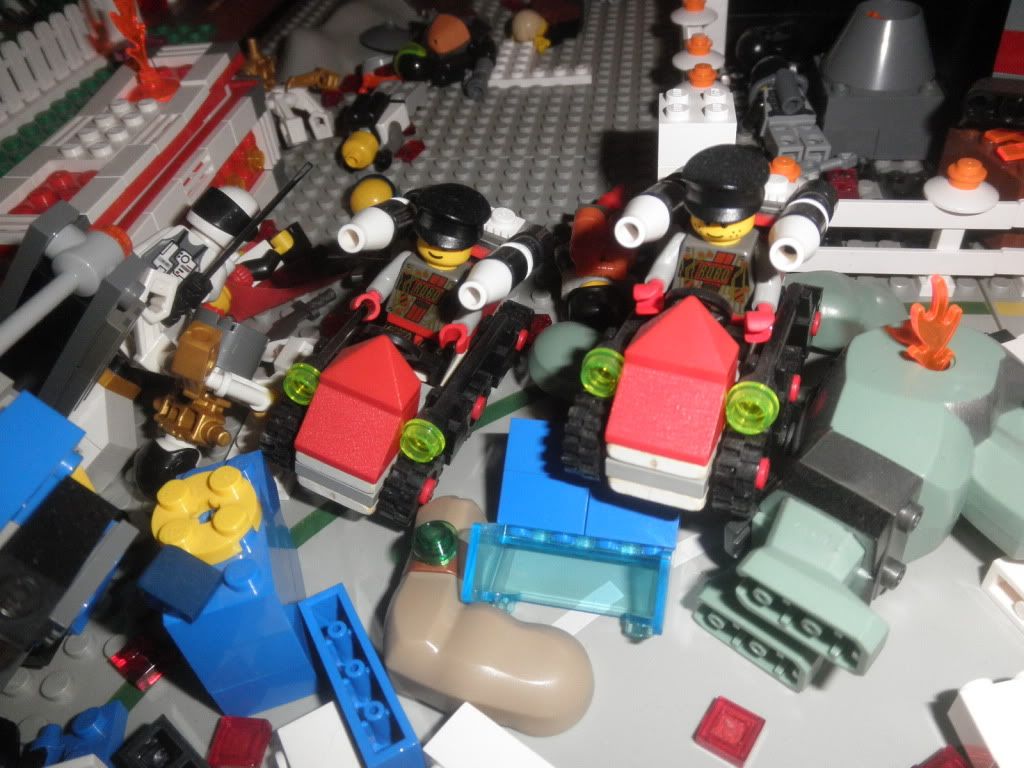 Meanwhile, Cpl. Vesuvius and the remaining grunt try to capture the decapitated Hardsuit.
The inquisitor clambers up the side of the pile'o'rubble.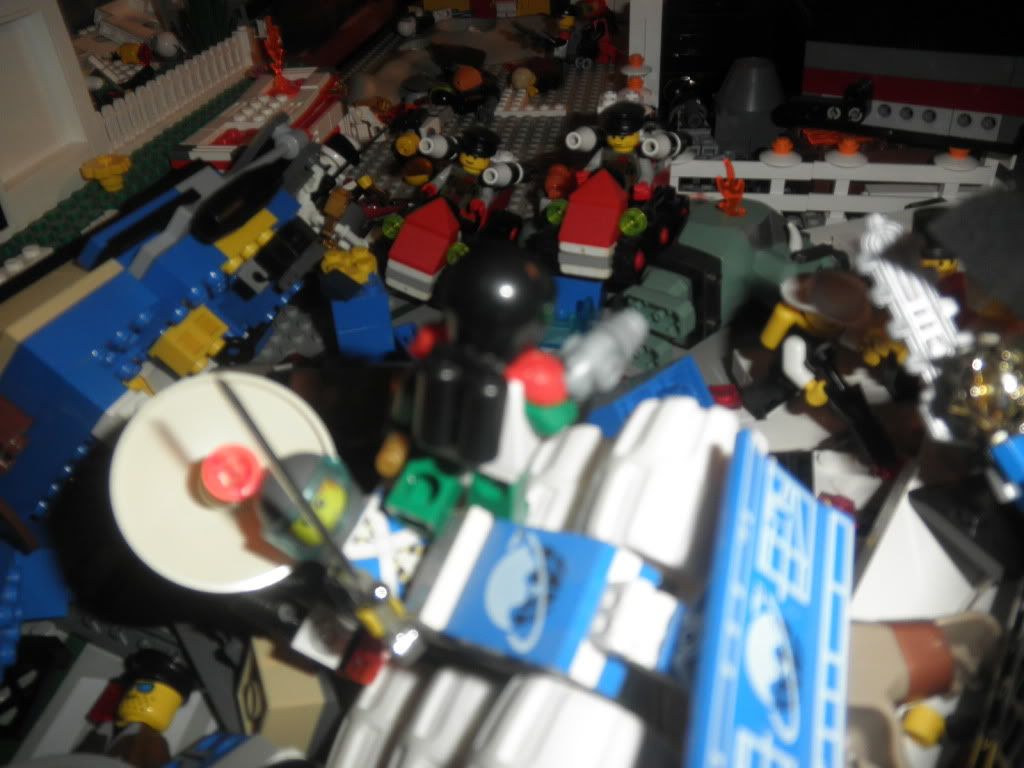 And kills off TMITTH's civilian vigilante friend the fireman.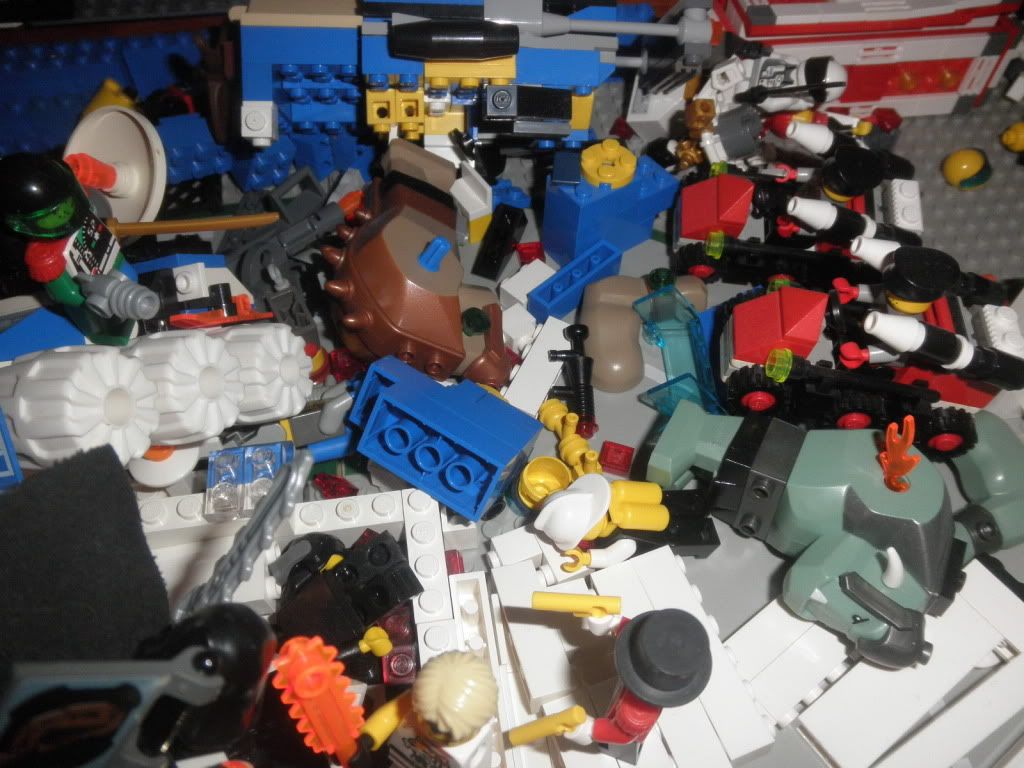 Natalya should note that the Anti-matter's range is restricted to this.