Author's note: Text is
below
the relevant pictures.
Deep Underground, in the depths of a conquered citadel, Lord Warhead is closing in on his prey.
Warhead had been lagging behind the troops during a lot of the battle, and was getting itchy. In
fact, the main reason the palace wasn't bombarded from orbit was because he wanted to get
some actual action. Having kept his Immortal blood-lust in check for quite some time, he was
feeling particularly Maniacal, despite having picked out his best Infernal Shogun suit of armor
for the battle.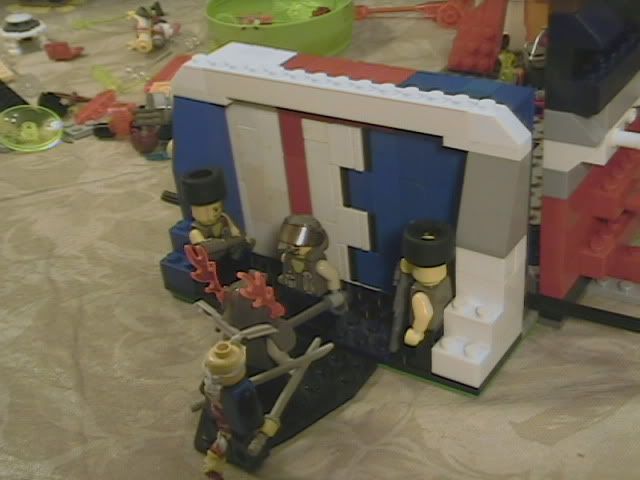 "This is it Milud, the traitor said we'd find his leader here, but we haven't been able to breach the door."
*Skeeoosh*
"We're going to need a squad of Breach-... Wait."
"Well, that works."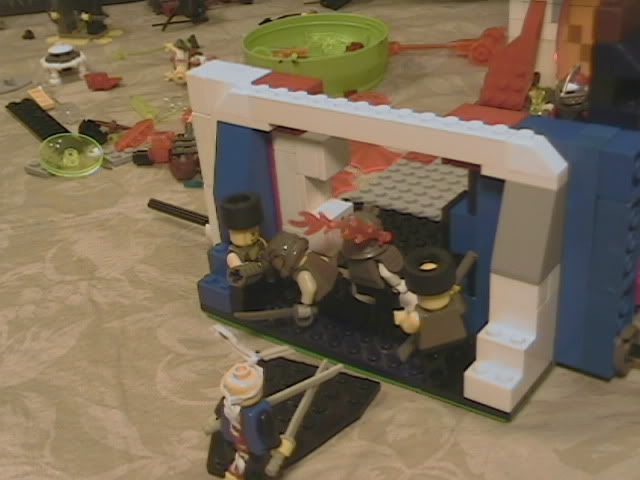 "Ah, finally some action!"
"Milud, wait! It could be a..."

*SLAM*
"...Trap."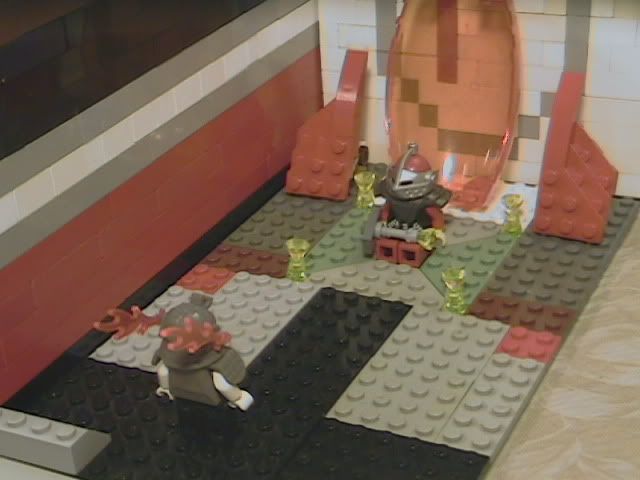 "You're too late. The sword is long gone."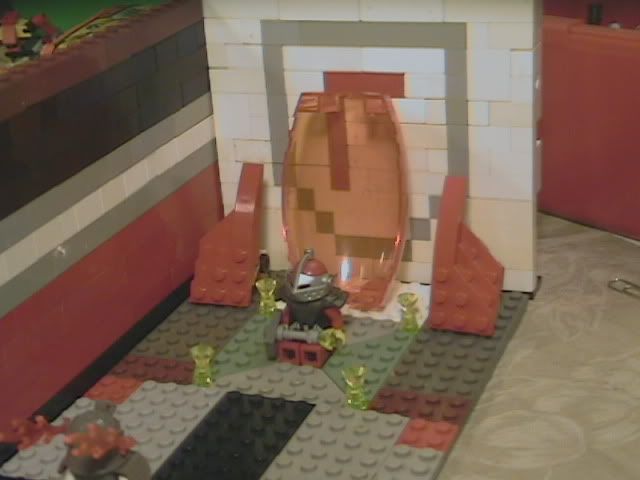 "We used a portal much like this one to smuggle it away, it's halfway across the galaxy now. You've failed."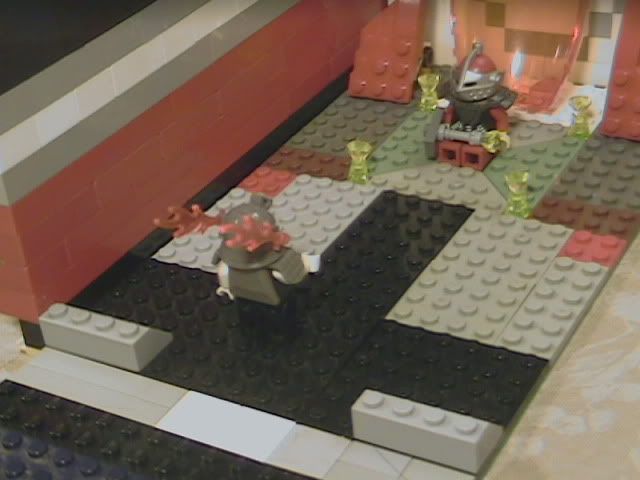 "I'm sure I'd be bawling me eyes out if I knew what the bloody hell you were talking about."

"You, mean, you weren't here for Santo Luz?"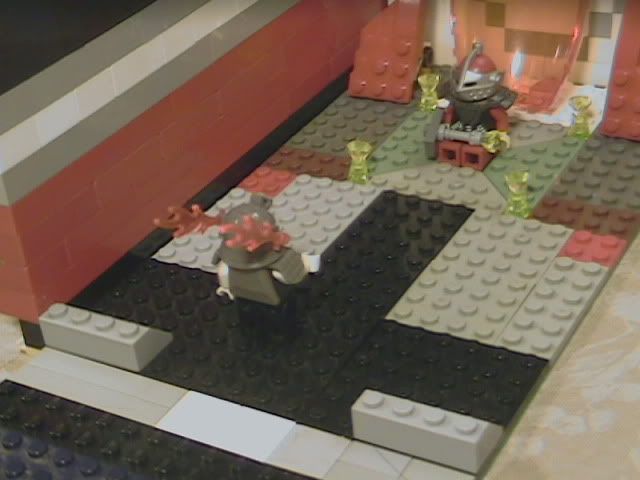 "Nope. Haven't the foggiest idea what that is."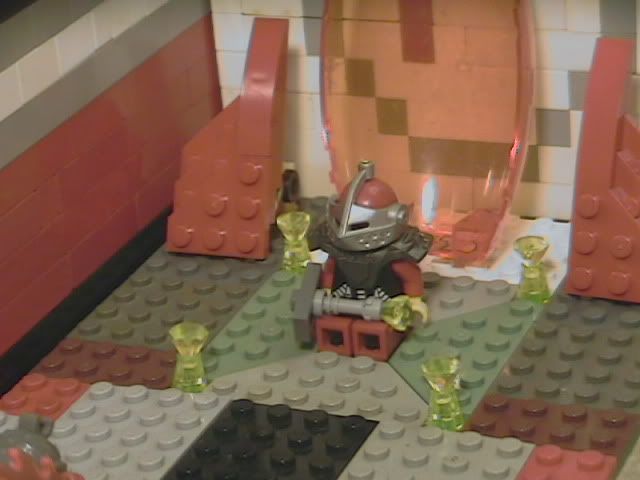 "However, if you surrender now, I can offer you a position as the Emperor's Footstool. It's a pretty cushy job.
Three square meals of bran mash a day, a spot next to our Glorious Leader, and a shiny explosive collar custom fit..."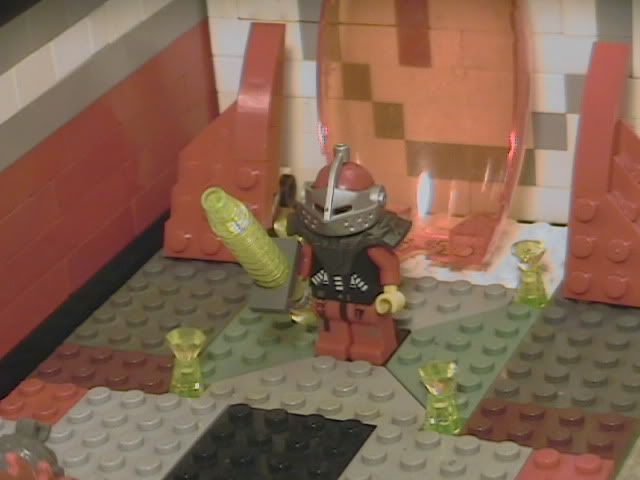 "DEFEND YOURSELF, INFIDEL."
As Codename: Aegis drew his Nova Claymore...
"OH GOOD, I WAS BEGINNING TO WORRY YOU'D ACCEPT."
Warhead's anger manifested in the form of a flaming OT Warhammer.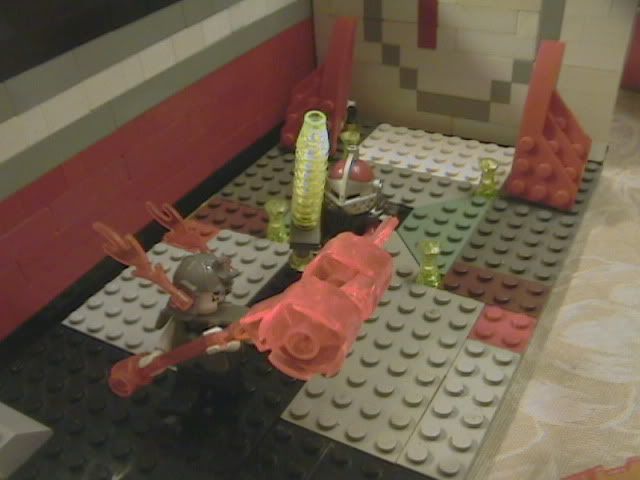 *WHOOSH*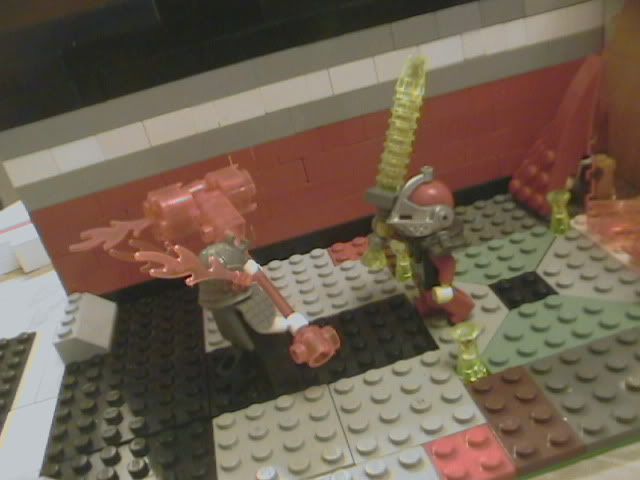 "RAAAGH"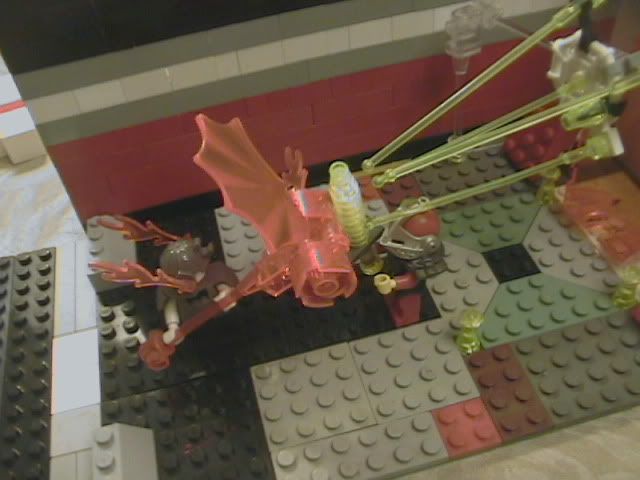 *KFZZZT*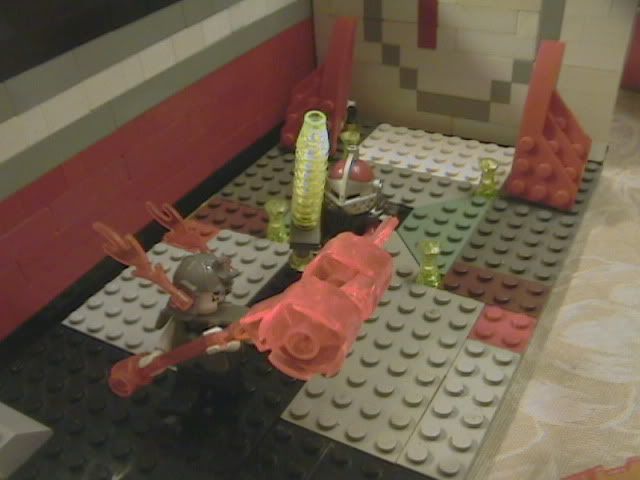 *WHOOV*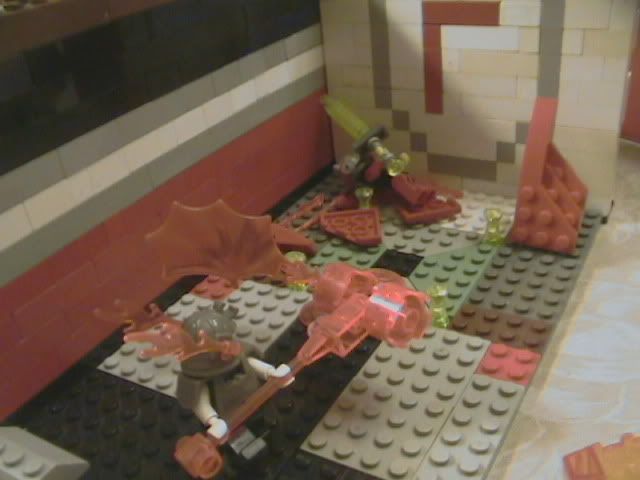 *BADOOM*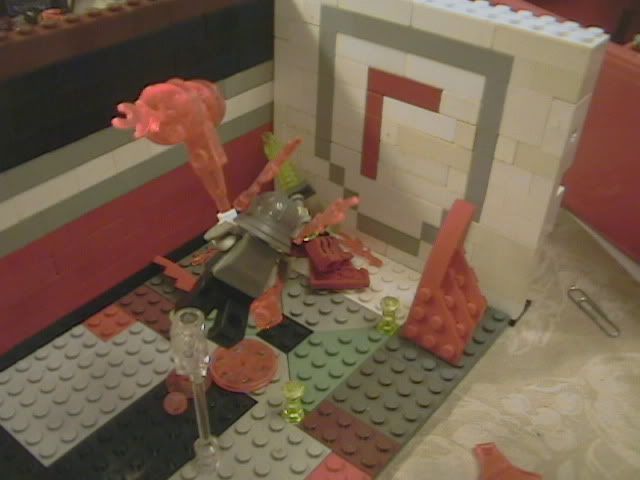 "Hup"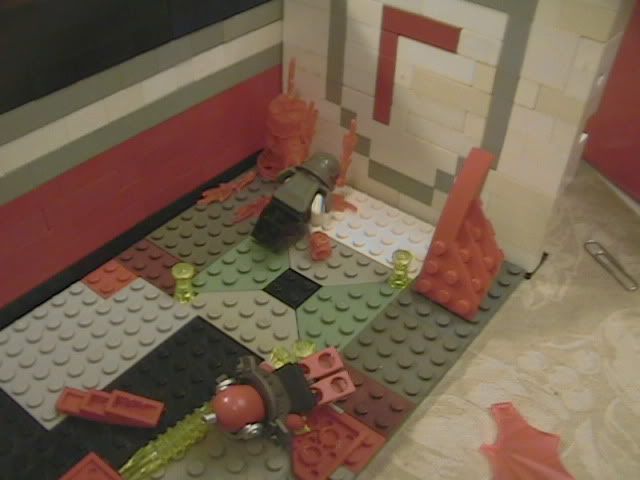 *KA-RUNCH*
*dodge*
"Oi, how'd you do that?"

"You've got something in your eye."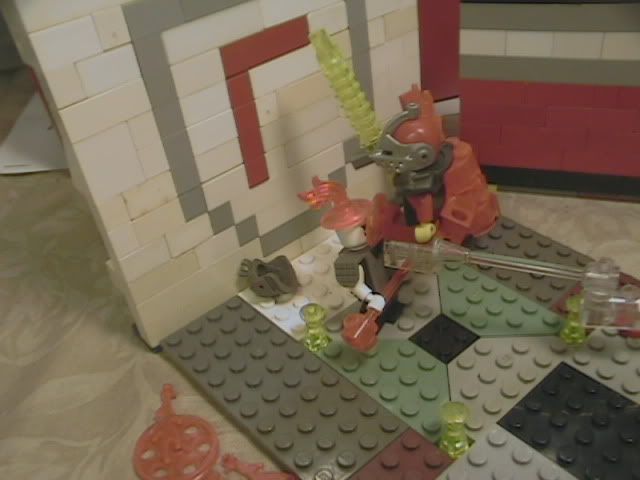 *BOOT*
"Ha-Ha! I shall enjoy fighting alongside you!"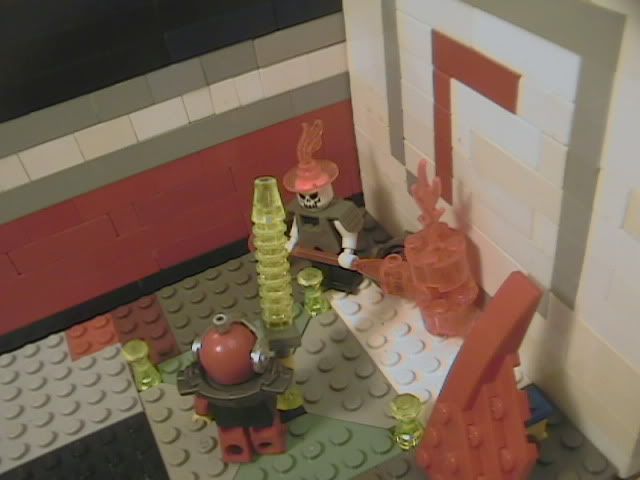 NEVER!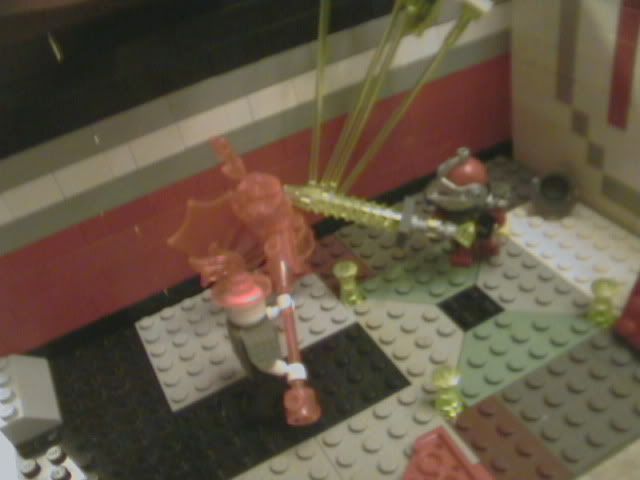 *SKAZZLE*
"You're not the only one who can jump about too fast for that puny cameraman to take in!"
"Hold still and DIE!"
"THAT'S WHAT"

"YOUR MOTHER"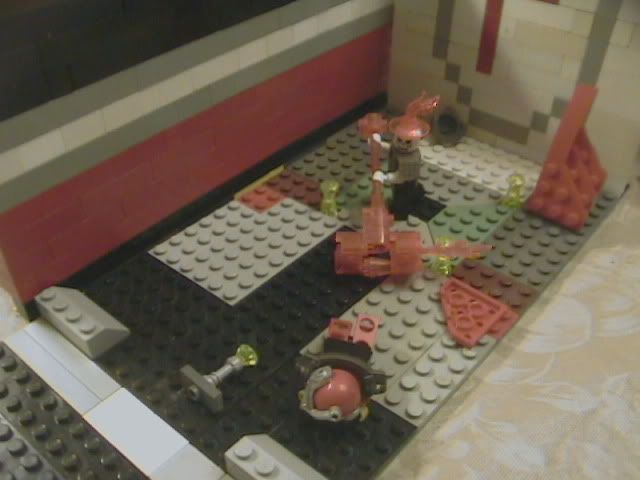 "SAID!"

"Ugh."
"Have at you!"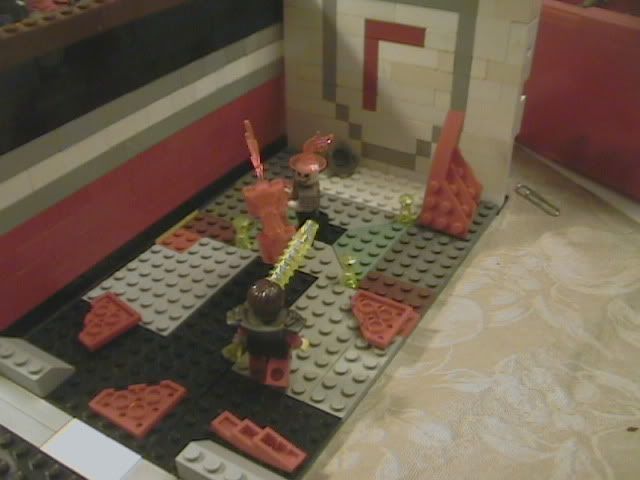 For 'Mata...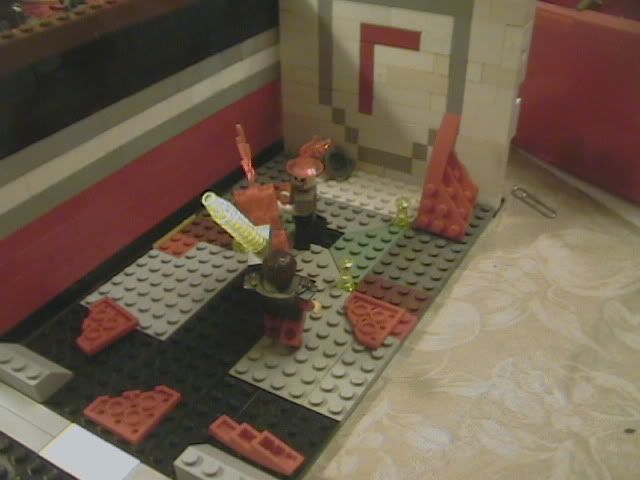 "FOR THE CORPS!"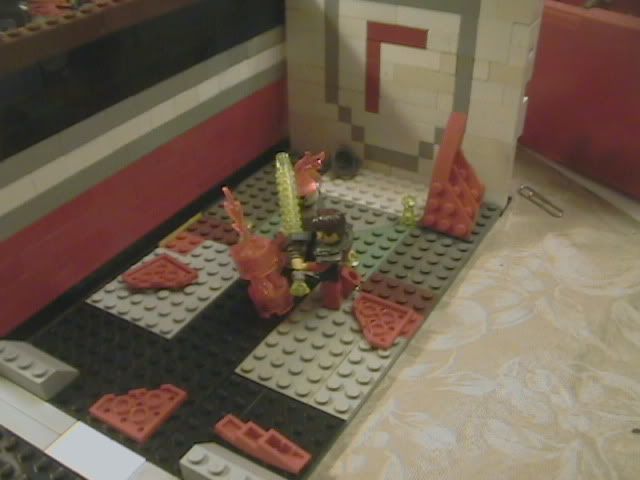 *JUNJ*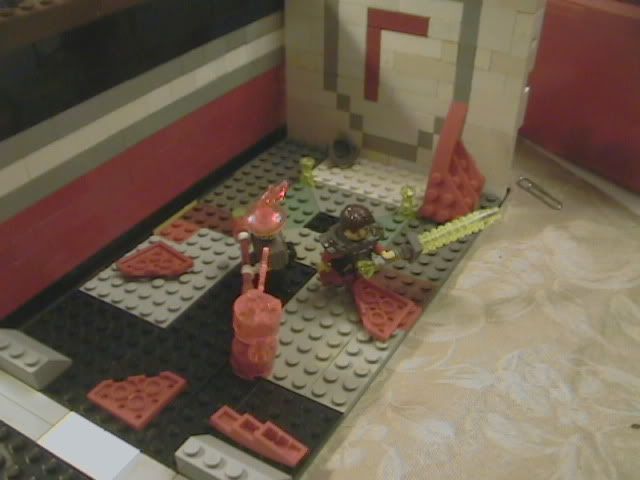 *WHOOSH*
*WZEEEOOO*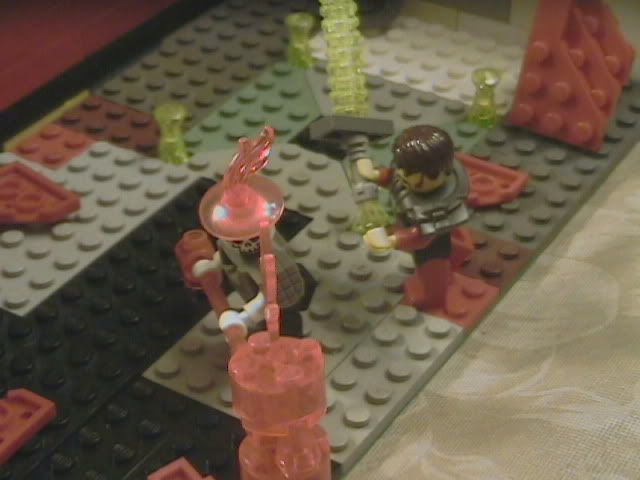 *WHJIING*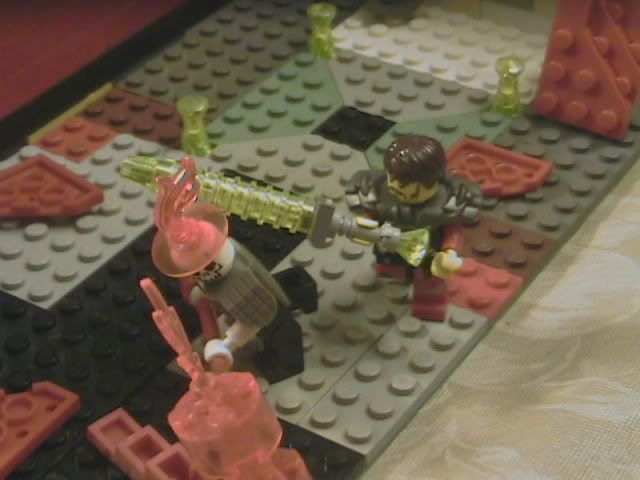 *SHEEOO*
*JOOOM*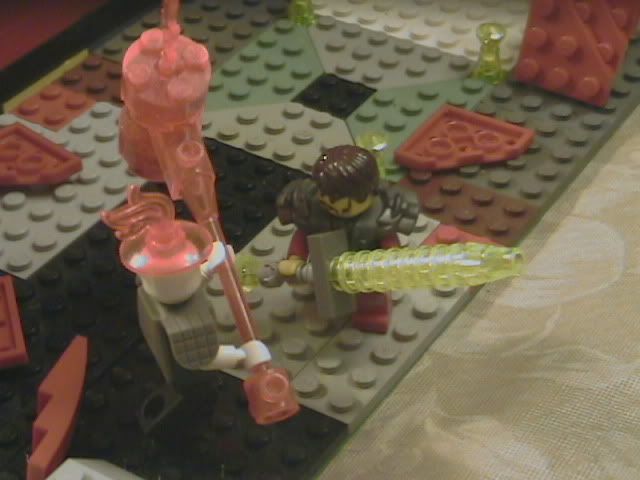 *VMMM*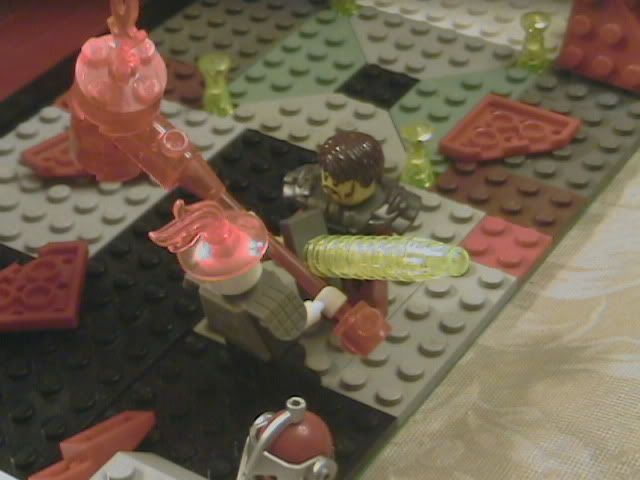 *KJANG*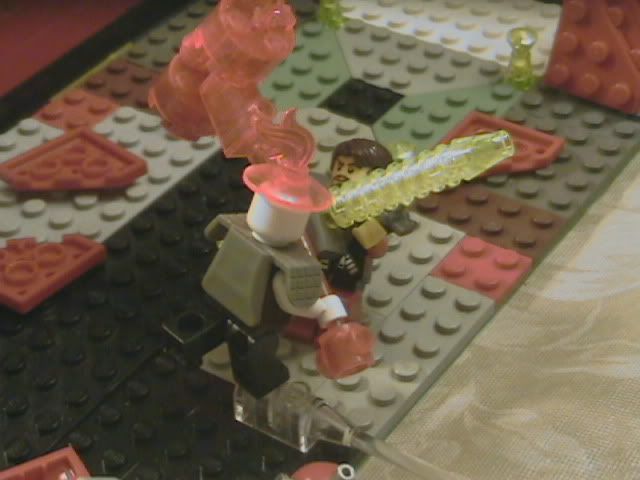 "HRR"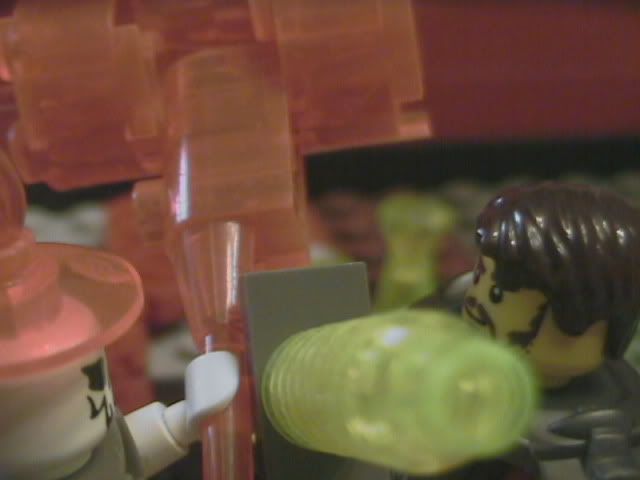 The battle raged on,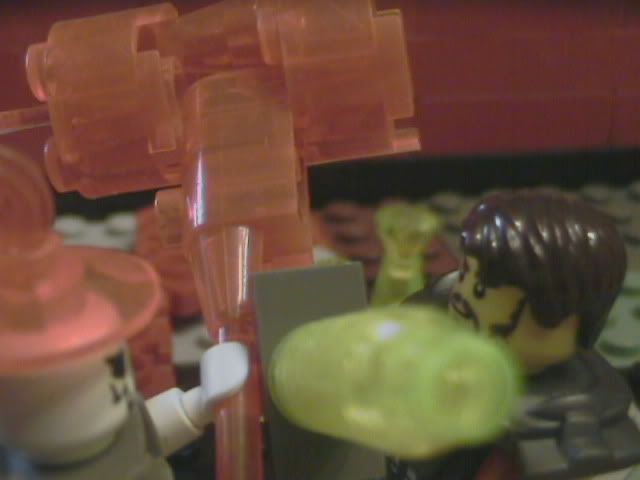 warhammer clashing with claymore,
Warhead's control and Aegis' grip slipping all the while, until,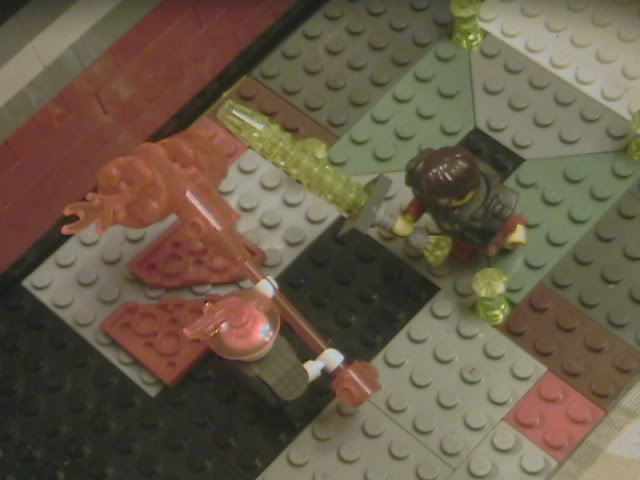 *shove*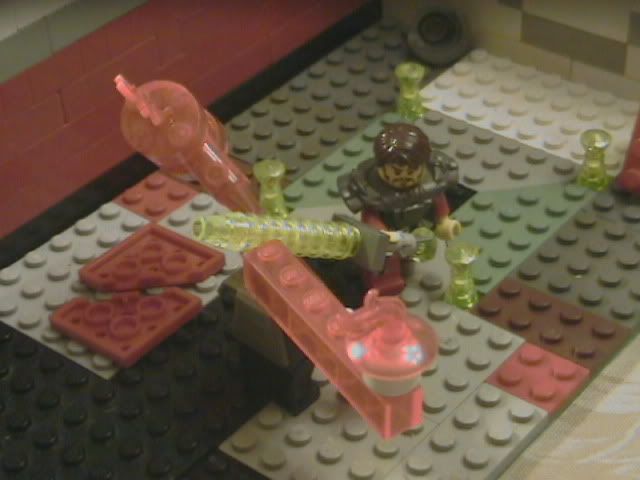 *SHADOOSH*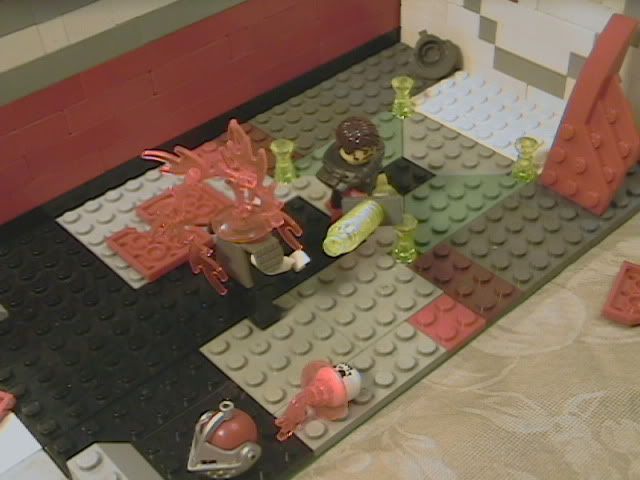 Aegis could not have known,
*CRASH*
but Warhead's persona was splintering, breaking off into shards that were being sent spinning across the
room. Several of these fragments ricocheted around until they were reabsorbed into the main host, but a
great many also escaped through the rapidly destabilizing portal, where they would develop into countless
offshoots of Warhead, each intent on conquering the galaxy for himself.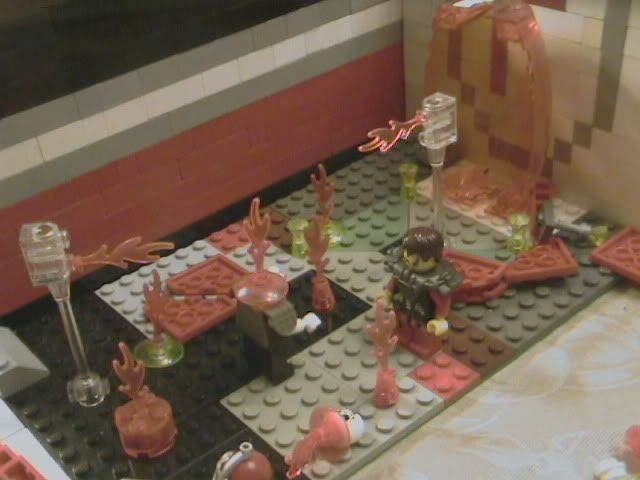 "No Prisoners."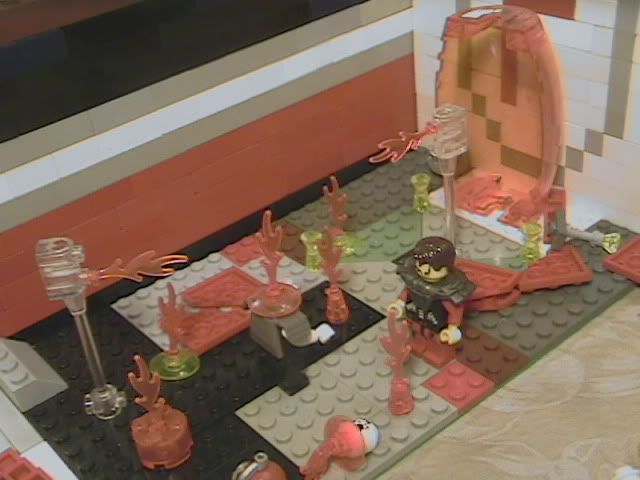 "I know not your name, but you fought well, and assured our mutual destruction. With both Inhibitors taken
out, this portal will overload and destroy the entire palace."

"EEEEEEEEEEEEEEEEEEEEEEEEEEEEEEEEEEEEEEEEEEEEEEE"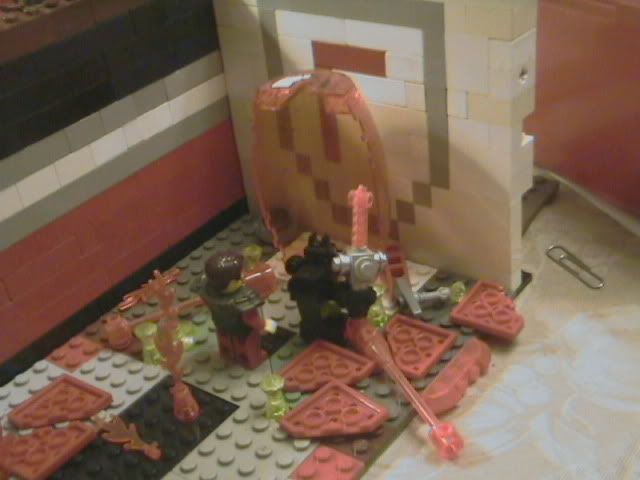 "SCREW THAT NOISE"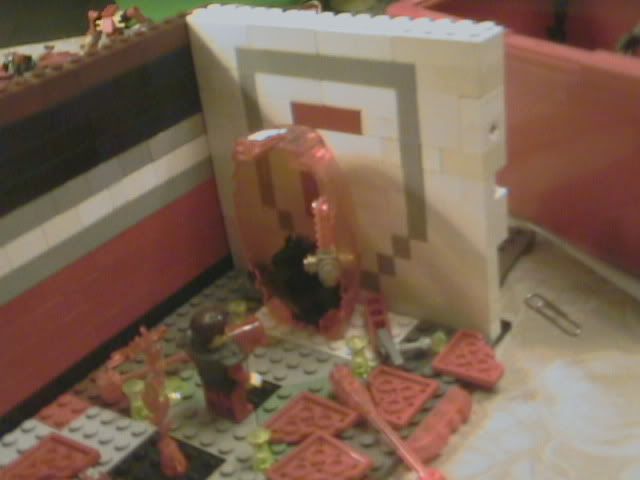 "IM OUTTA HEER"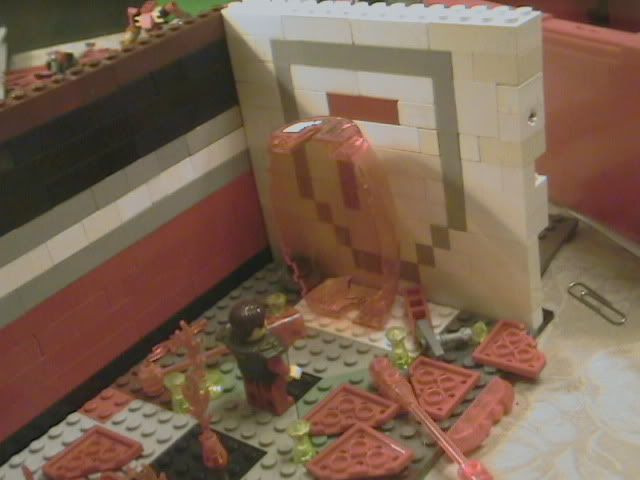 *SHWOOP*
"..."
"Hey now, I'm not dead yet!"
"What? How?"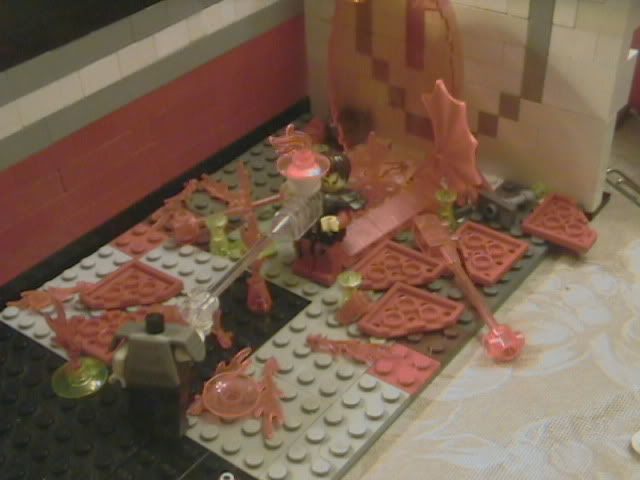 "AHL GI' YE A GLASGO KIS MUN!"
*DONK*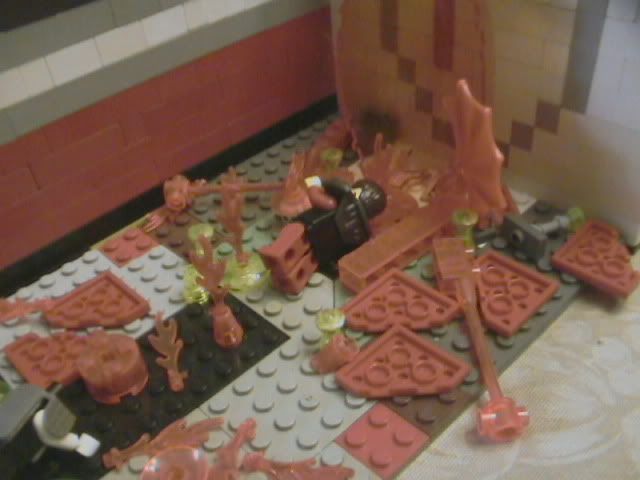 "Now what?"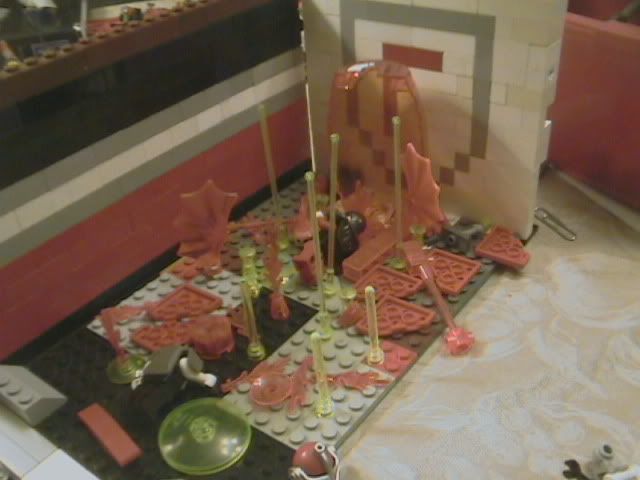 *ZJHOOOOOOOOOOOOOOOOOOOOOOOOOOO*
"Well Tittybiscuits."
Click here to see what happened to the palace.