Apologies for the wait.
The Destroyer
- Silverdream
The big D gets on his infernus and they charge towards the Hold. Crossbowmen welcome them with bolts, whittling away another hp off from the Infernus.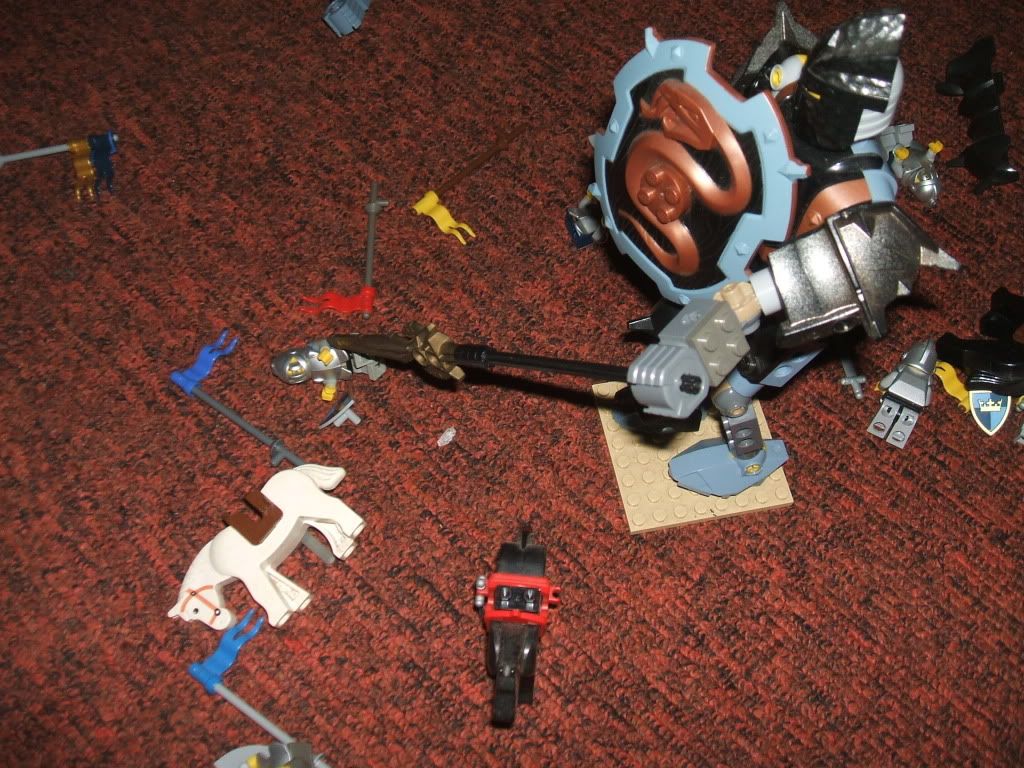 Meanwhile, the Rogue Titan executes the last knight.
Ezra von Bragstein
- Bragallot
Ezra's shambling forces line up, sadly just a few inches out of range for the defenders.
The necrolytes prepare something nasty to be summoned in.
The skeleton crew of the Doom Wailer push the DW a bit closer, while CG loads up some bits and pieces of dead titan and abomination parts. Ezra meanwhile tinkers with the cannon, and successfully enhances it for one shot.
The cannon fires, and does nasty damage on the fortifications, killing 3 crossbowmen.

Ursa Hold Defenders
- Ham701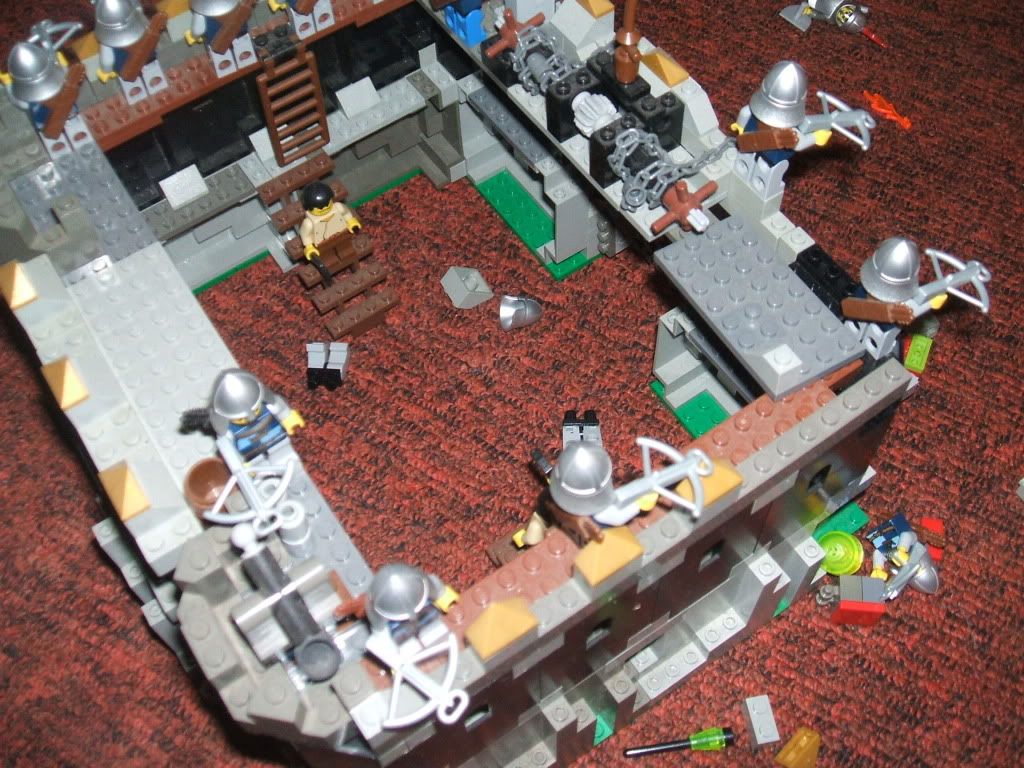 Crossbowmen move in to be in range, and successfully traverse unstable terrain at the same time.
The Crossbowmen line up and fire.
The damage is high enough to kill the Infernus before it reaches the wall.
As it collapses, the Destroyer leaps and lands on the walls.
Overwatch:
Kill Chart:
Ham701 - 21
Bragallot - 27
Killer Karetsu - 0
Silverdream - 5(+3 horse)
BFenix - 1
heavyfishcannon - 0
Cpt Halan - 0
Crazywolf - 0
Send orders for Turn 7!