The Destroyer
- Silverdream
After a fumbled throw, the Destroyer uses a heroic leap and springs atop the wall.
The titan picks his weapon up and attempts a sweeping strike, but miscalculates the height and thus only kills one crossbowman.
Defenders
- Ham701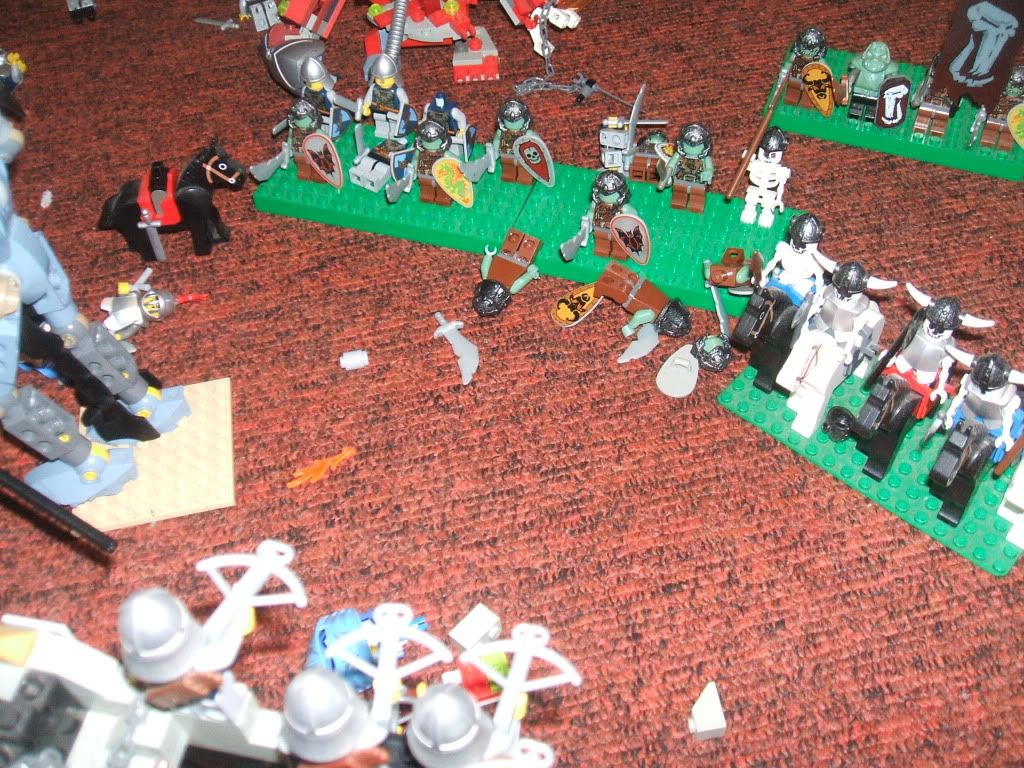 Defenders move on the walls and fire, sadly only killing one plague zombie.
On the other side, they tried to pin down the titan but his armor was too high.
Ezra
- Bragallot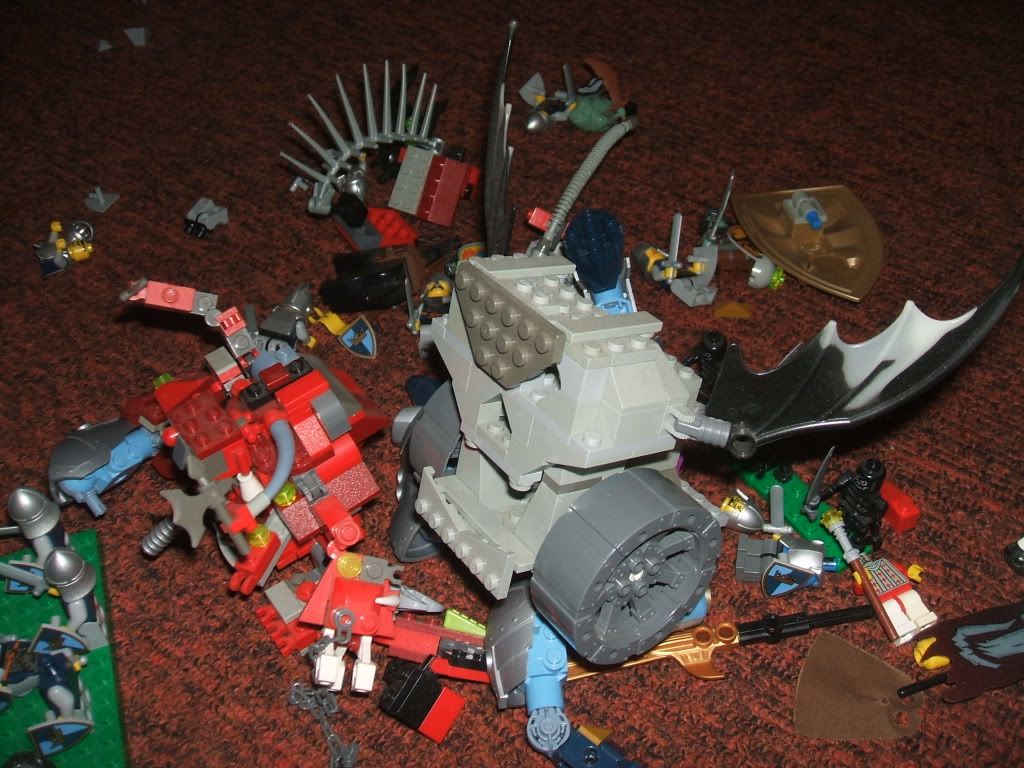 The Doom Wailer rolls into position...
Aims at the defenders...
And fires! The blast kills 4 crossbowmen, and causes the wall to crumble.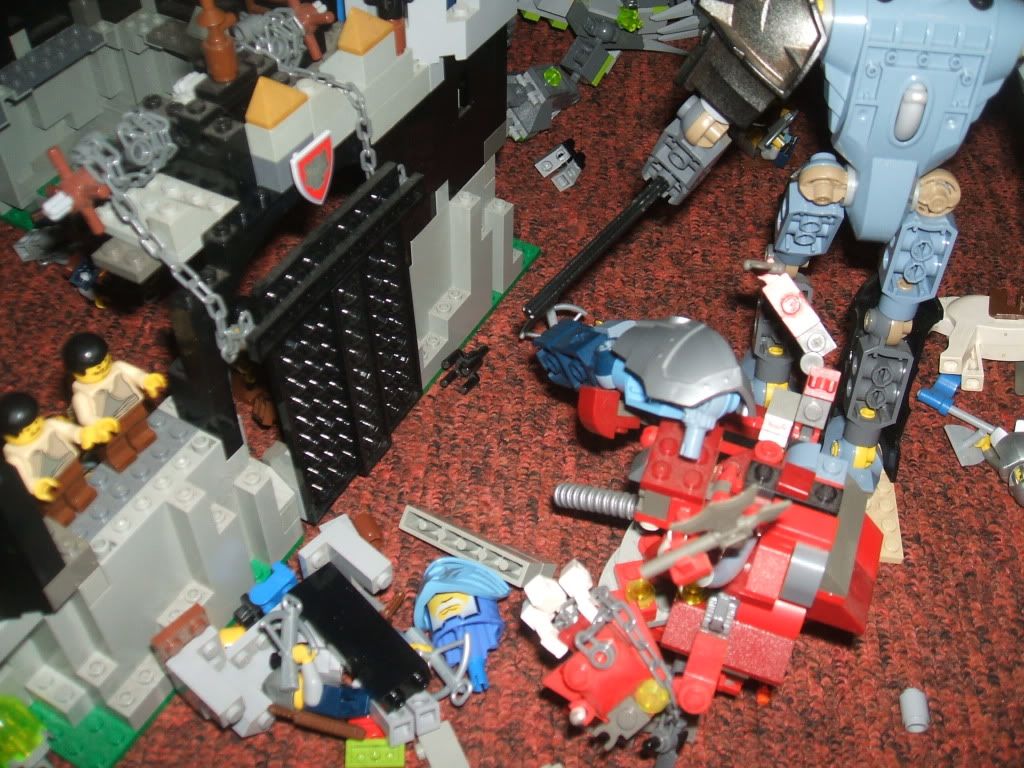 Corpse Grinder charges at the gate...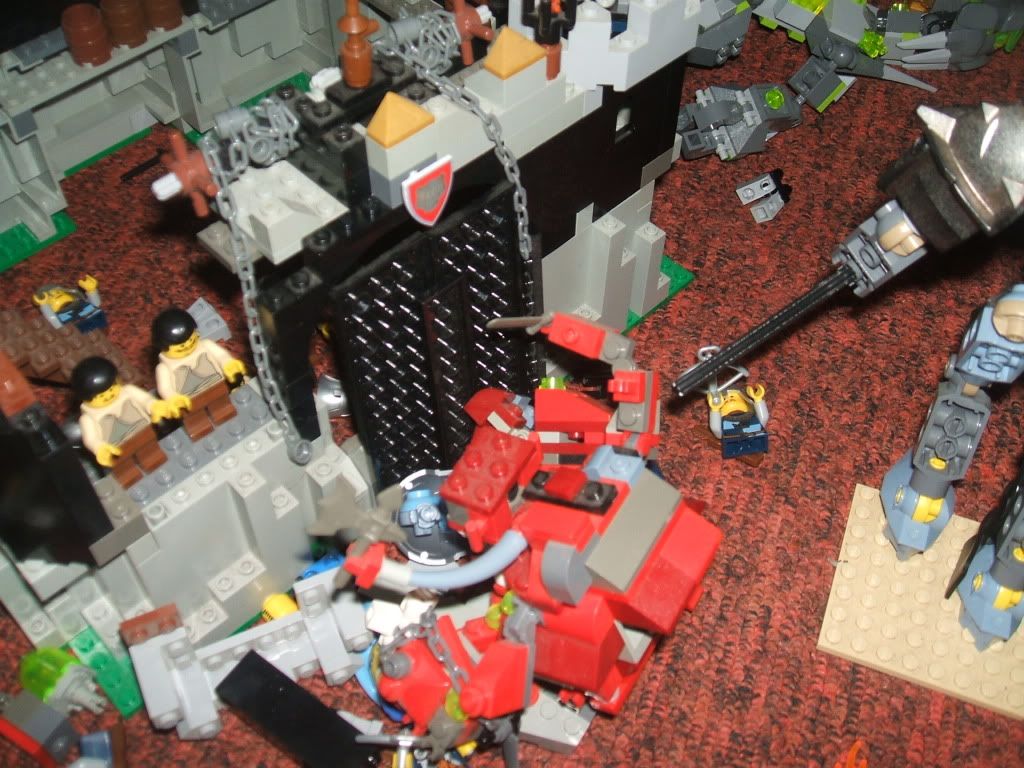 The impact causes it to shatter, but the workers on the other side mend it enough so that it doesn't fall apart. CG loses 1 hp from the collision.
The demon, aided by the necrolytes magical support, casts mass teleport!
7 plague zombies are teleported inside the hold . The crossbowman in the courtyard attempts to kill one, but fails.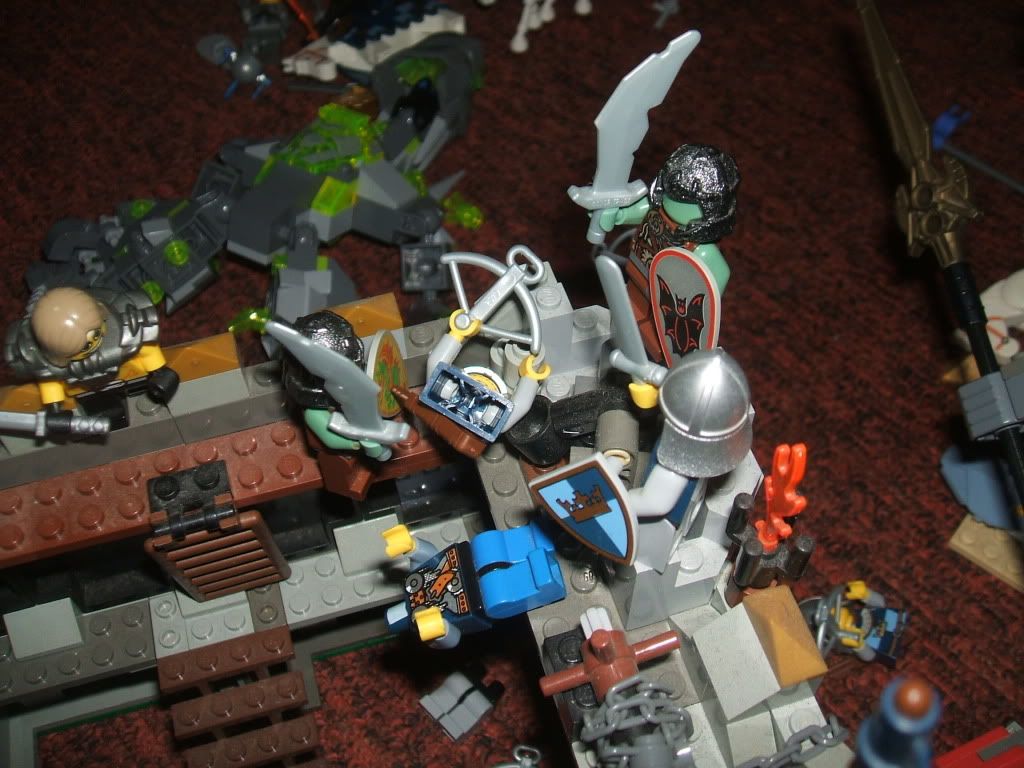 2 crossbowmen are killed on the walls.
And the last one in the courtyard perishes as well.
Beaky then sprints up to the castle, while Ezra grabs a posion bomb out of his sleeve.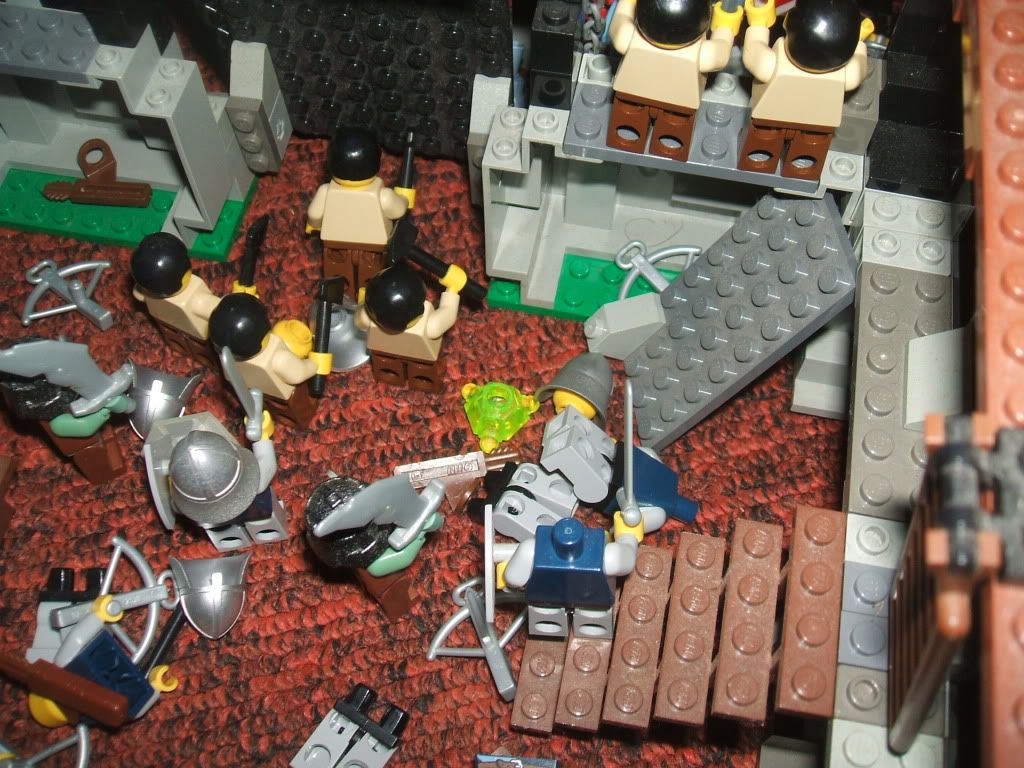 He throws it in the courtyard...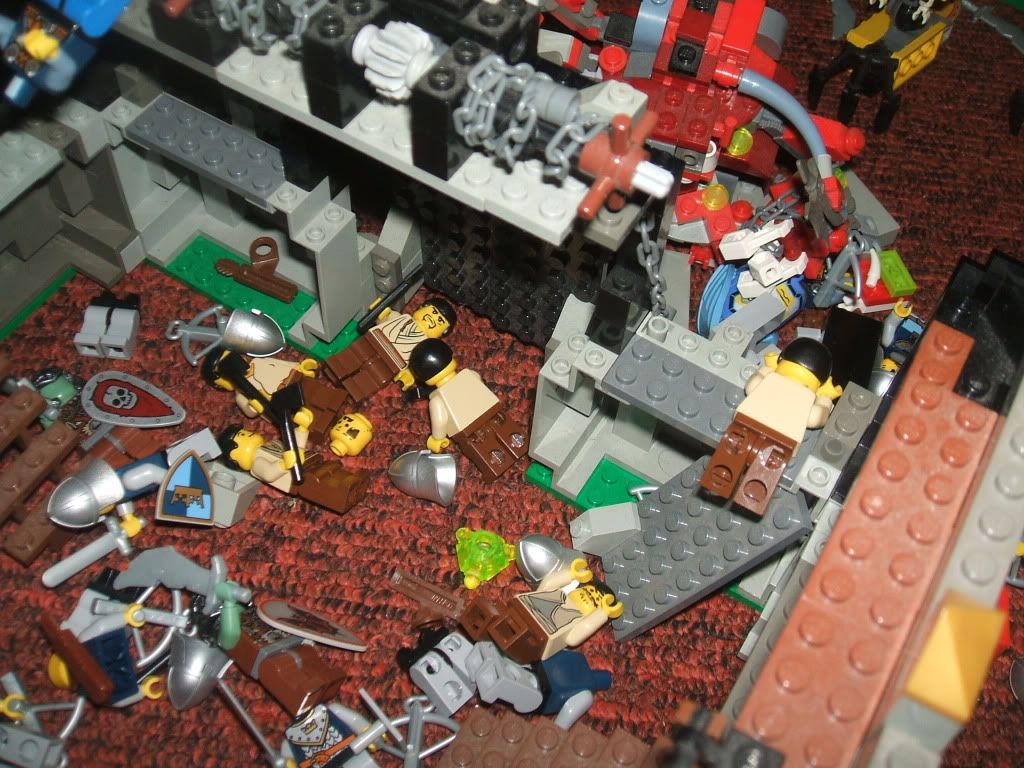 ... where it violently explodes, killing all units in a 4 inch blast radius.
HAM701: ELIMINATED
EVIL VICTORY
Final Overwatch:
Kill Chart:

Ham701 - 26
Bragallot - 46
Killer Karetsu - 0
Silverdream - 7(+3 horse)
BFenix - 1
heavyfishcannon - 0
Cpt Halan - 0
Crazywolf - 0
Epilogue: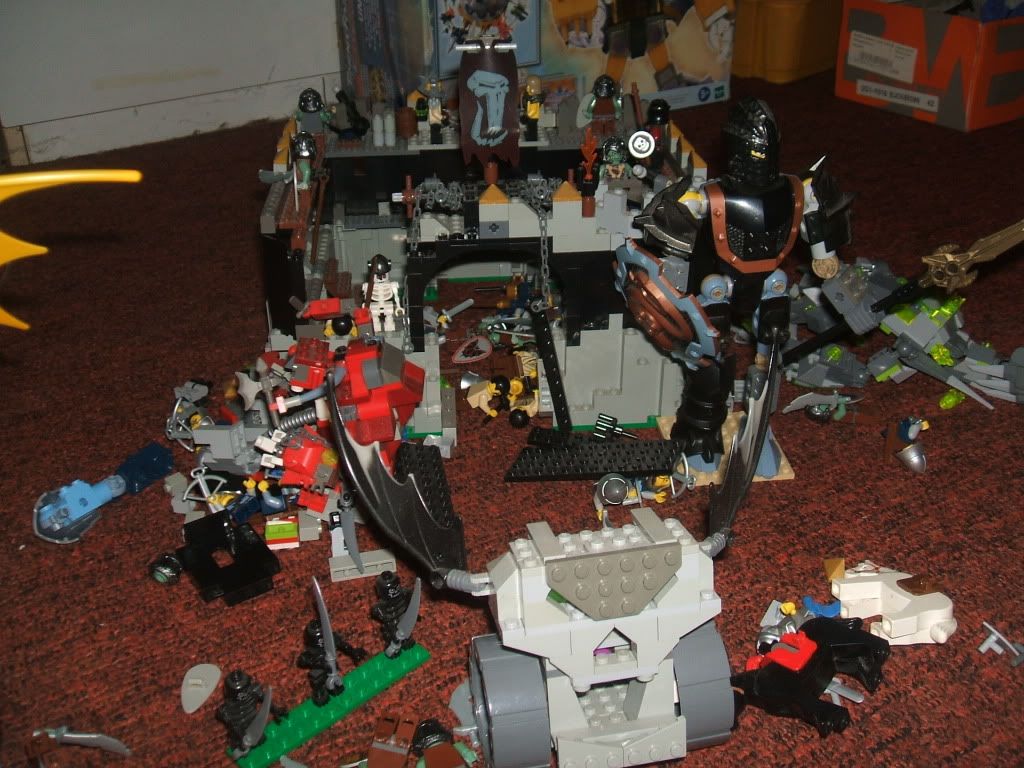 Ezra: 'The fortress is ours; Warlock will be delighted! We shall rebuild it to our liking as a forward base/center of power for the invasion. How does the name 'Orkza Hold' sound?'
Ezra: 'You were rather helpful, Destroyer. Yet there is one last task-'
The Destroyer: 'I know stitches, I know. I saw some cowardly mortals running off the field; this cloak belongs to one of them. I'll hunt them down.'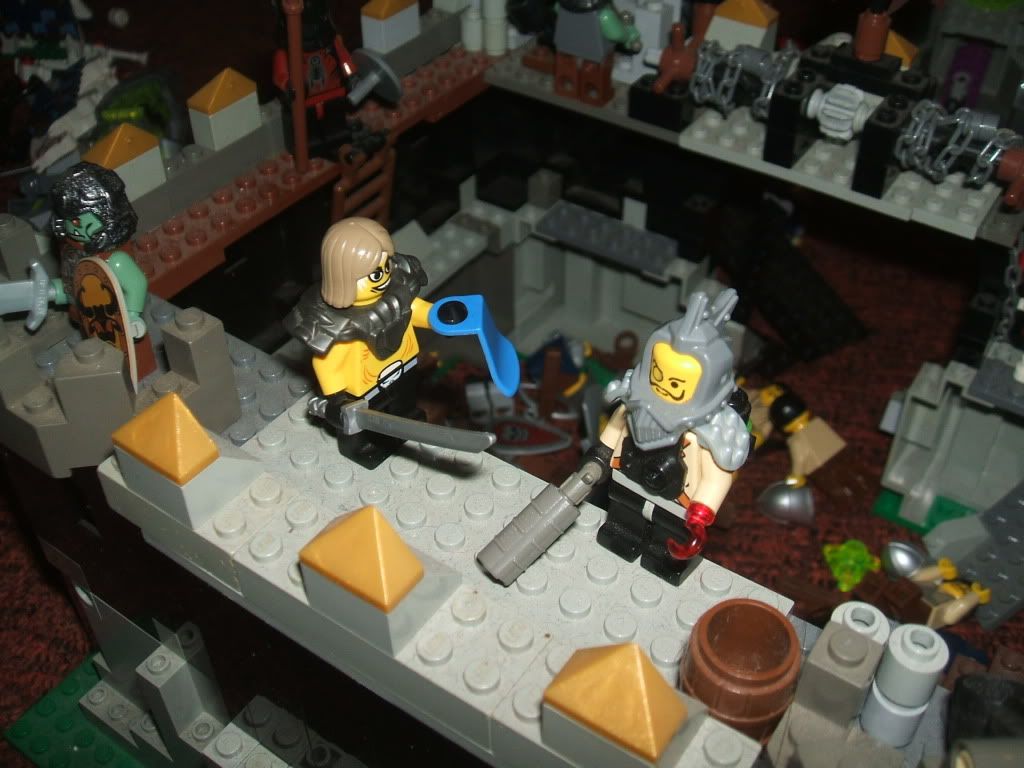 Ezra: 'Excellent. I assume you're most effective on your own. Good hunting.'
The Destroyer (speaking to himself): 'Oh, it'll sure be good; I sense that their destiny is intertwined with mine somehow.'
So that was Siege of Ursa Hold, the end of the second act of Shattered Empire. Thanks for everyone who played. Stay tuned, as I'll be hosting the next chapter soon!