Darius' Treasure Hunters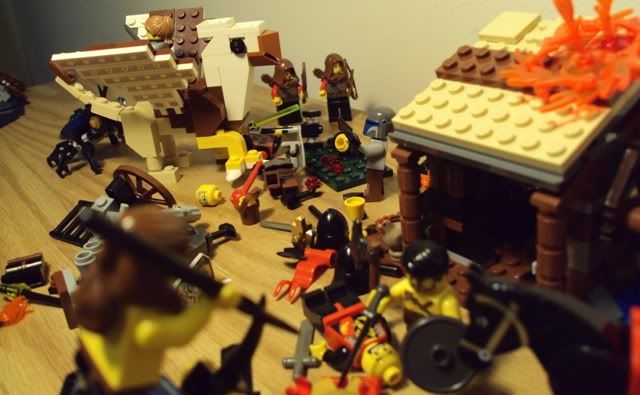 Darius' archers loose a volley from their vantage point toward at one of the Barbarians assailing their Lord. Their arrows fail to achieve anything. So they continue toward the chest.
Worried that his master might be in danger, the last treasure-bearer emerges from behind the hovel. Darius, on the other hand, gets to his feet, survives the reaction attack from the Hoplomachus and remounts his horse.
He orders his steed to prepare some charging distance...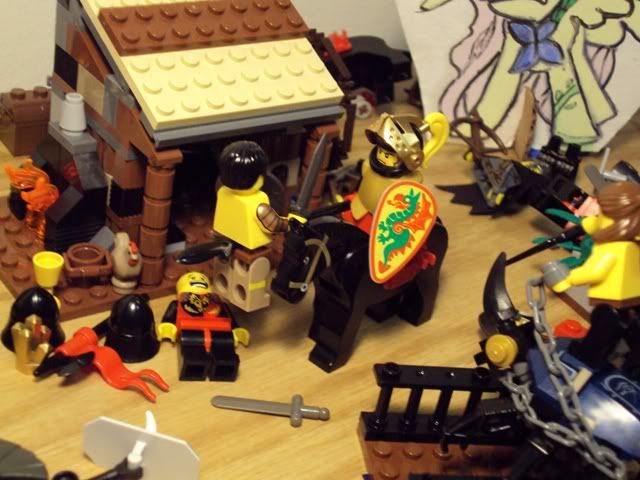 ...and kebab's the Hoplomachus with the lance provided by his treasure -bearer! Due to the proximity of the charge, the treasure-bearer was pushed out of the way/disrupted.
Dreska of Leoncor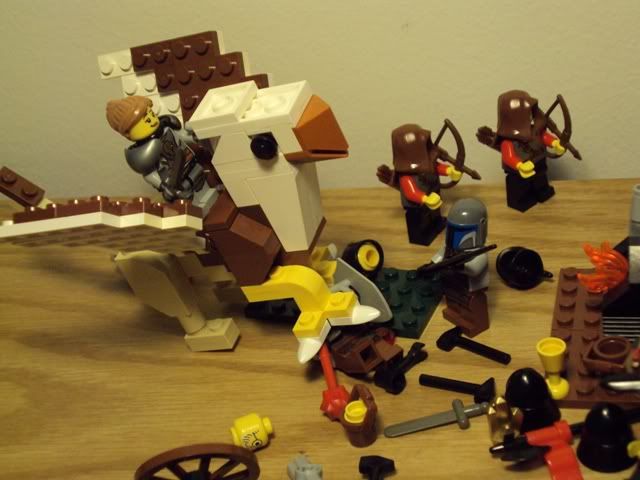 Dreska pulls out of combat with the Scarab (whose AoO does nothing) and confronts the final Smith.
Dreska: "I've decided on suitable compensation for the loss of my hammer and the insult of your family bearing arms against me
"
..."By right of conquest and the sundering of your house, I lay claim to all of your earthly possessions, your smithy and ALL of its assets ceded to Leoncor!"
The Smith's Eliminated
Hiimboredagain Raiders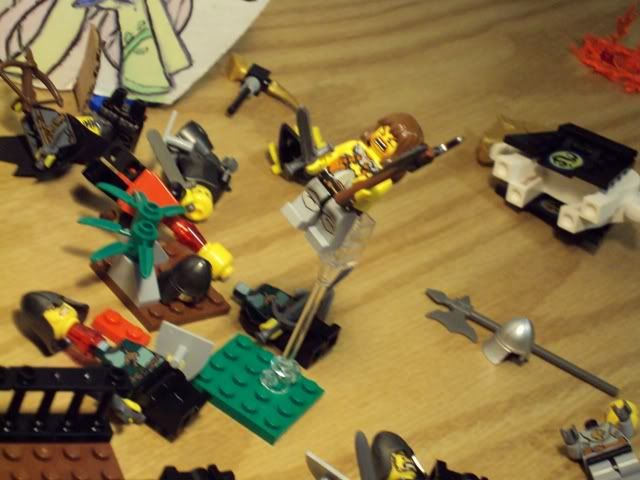 Conrad makes a significant tactical decision this round; all of his raiders cease assaulting Darius and converge on Dreska! Conrad himself takes a mighty leap...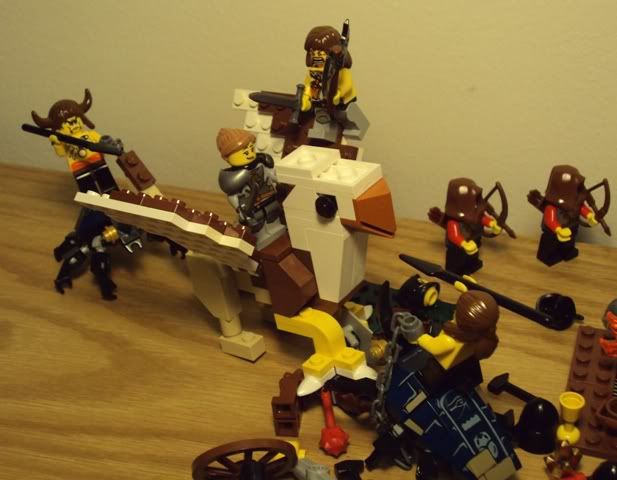 ...and the Gryphon and the paladiness are surrounded!
attacks from the Scarabs wound the Gryphon. Dreska and Conrad enter combat...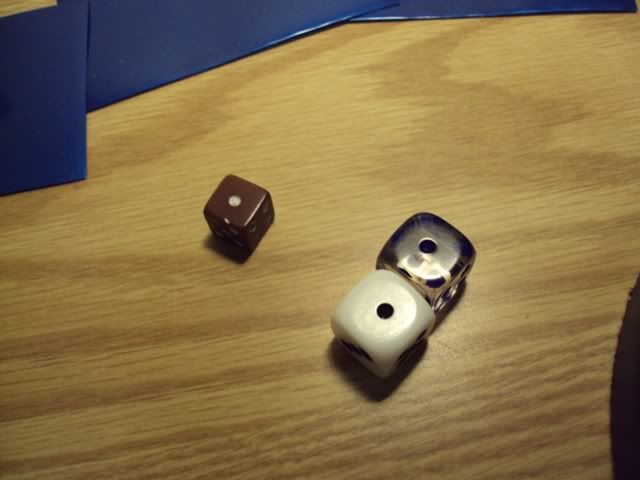 ...the upper die is Conrad's damage with a Heavy Weapon (3); the lower dice are Dreska's armor rolls
! Shee too is wounded (-1 hp).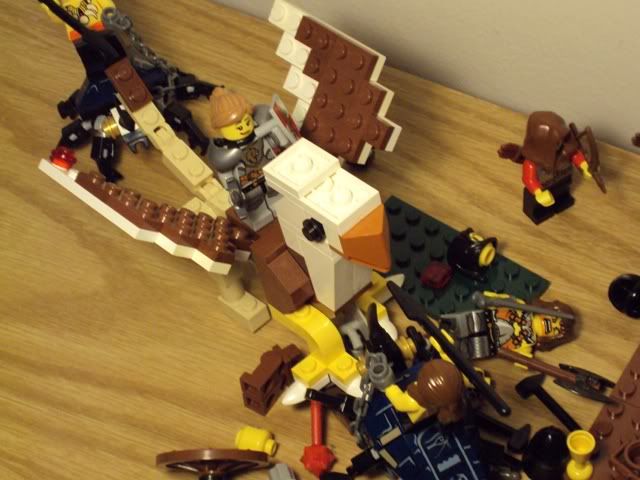 However, Dreska's counter to the first attack is to shove Conrad with her shield, off of the Gryphon's wing (disrupted).
The Gryphon's counters smash through a Scarab.
Dreska then uses her feat to bathe her and her Gryphon in Holy Light (HP restored)!
Fluttershy the Indomitable
(How it works with the demigoddess on the field: I roll a die between existing factions for who is left. Then I flip a coin to see if she is amused or angered...
)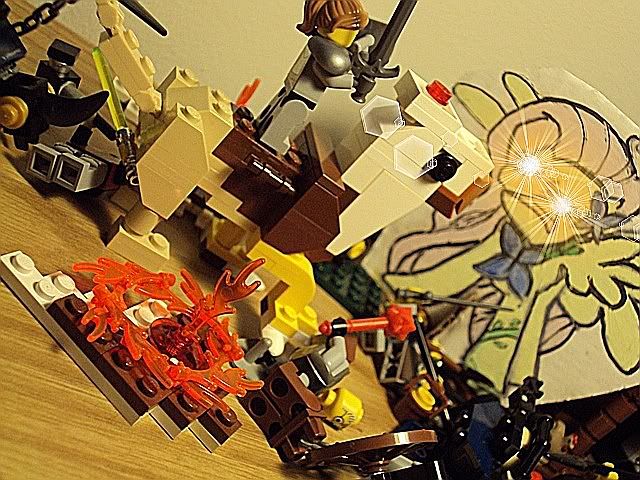 Fluttershy: "HOW DARE YOU! Pick on an innocent little insect like that! You better apologize and say you're sorry, MISTER!"
The demigoddess wings her way over to Dreska and the Gryphon, enraged at the death of one of the adorable Scarabs. The resulting stare turns the Gryphon's wings to ash, knocking off the HP that was just healed.
Overwatch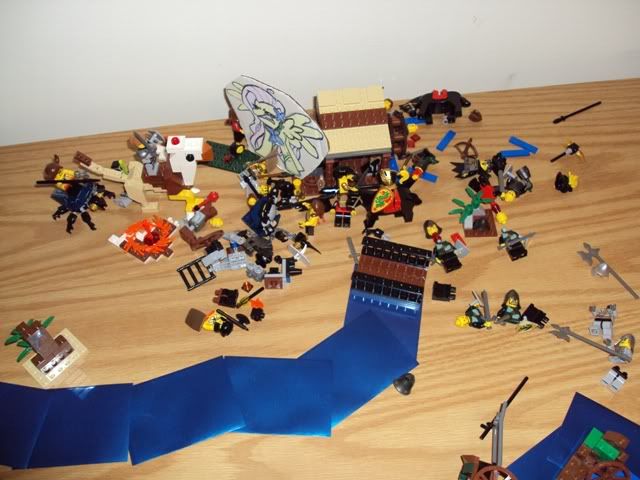 Kill Chart
Darius - 9 (1 hero)
RavenBane - 4
eliminated
The Smiths - 0
eliminated
Barbarians - 4
Dreska - 4 (1 hero, 1 hovel, +2 gold)
Demigoddess Fluttershy - 1