The epic conclusion!
Ezra
- heavyfishcannon
Ezra continued to crawl away.
Majisto
- mgb519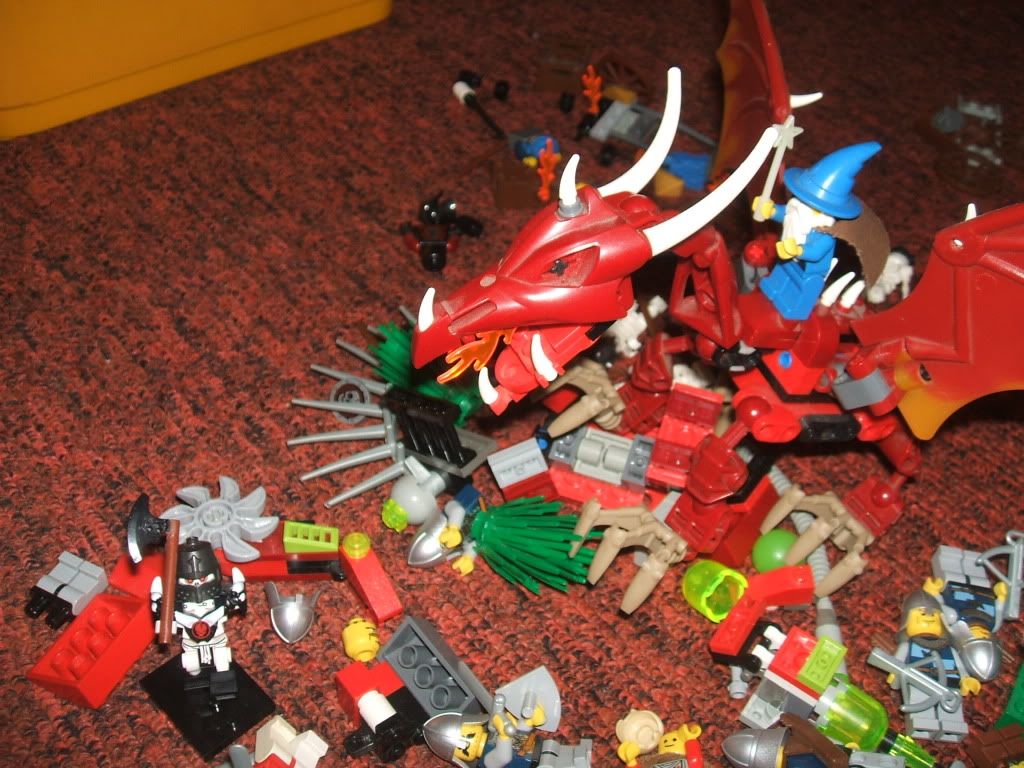 Majisto casts confusion on the undead champion. 'Why am I hitting myself?'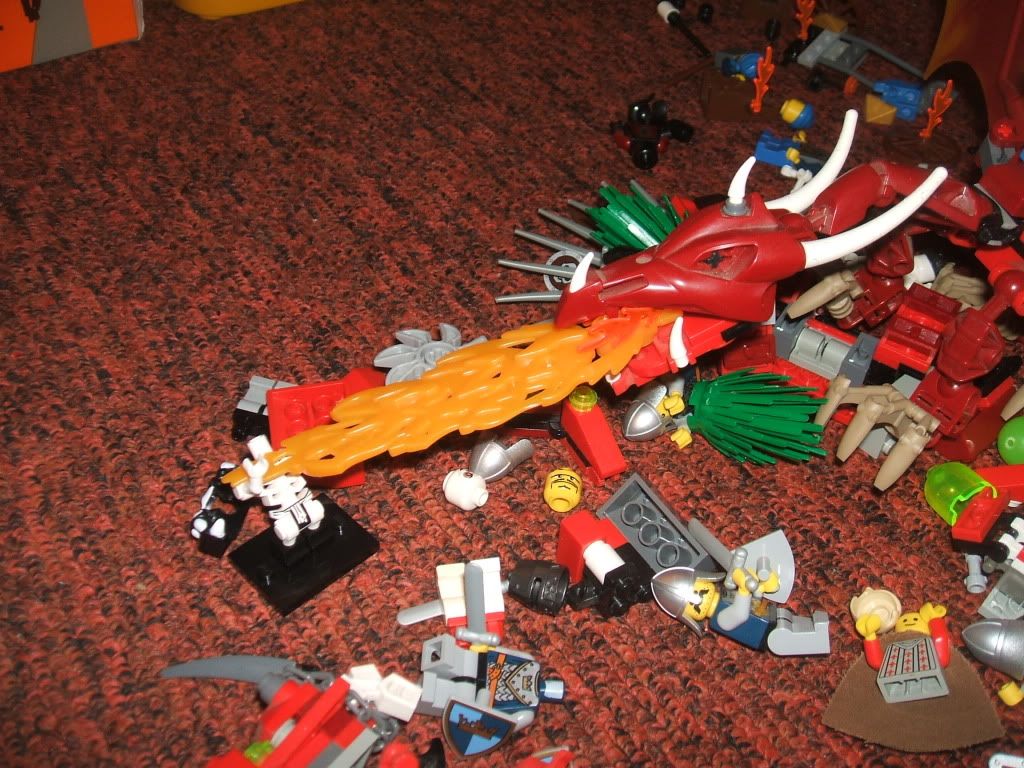 Gallikronn puts the skeletal doofus out of its misery.
Undead
- BrickSyd
The GG make their last stand, and kill one swordsman.
Frederick
- Silent-sigfig
Bragstein gallops on his techsteed towards his nemesis. The glommox fires at him and scores a hit (down to 1 hp).
Bragstein jumps off his ride on the last second, which hurls itself on the glommox and self-destructs, destroying both in an explosion of love and fire and sex.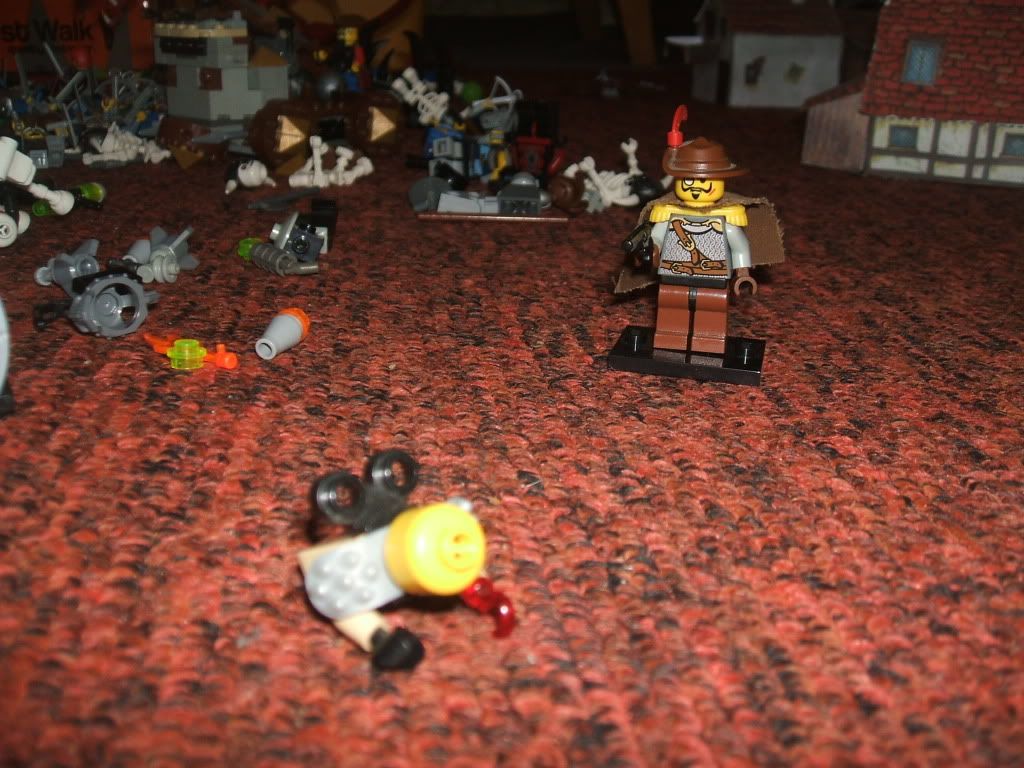 Frederick: 'Now, to end this game...'
*BANG*
Frederick: 'What!?'
A deathgate emerges from a pool of darkness.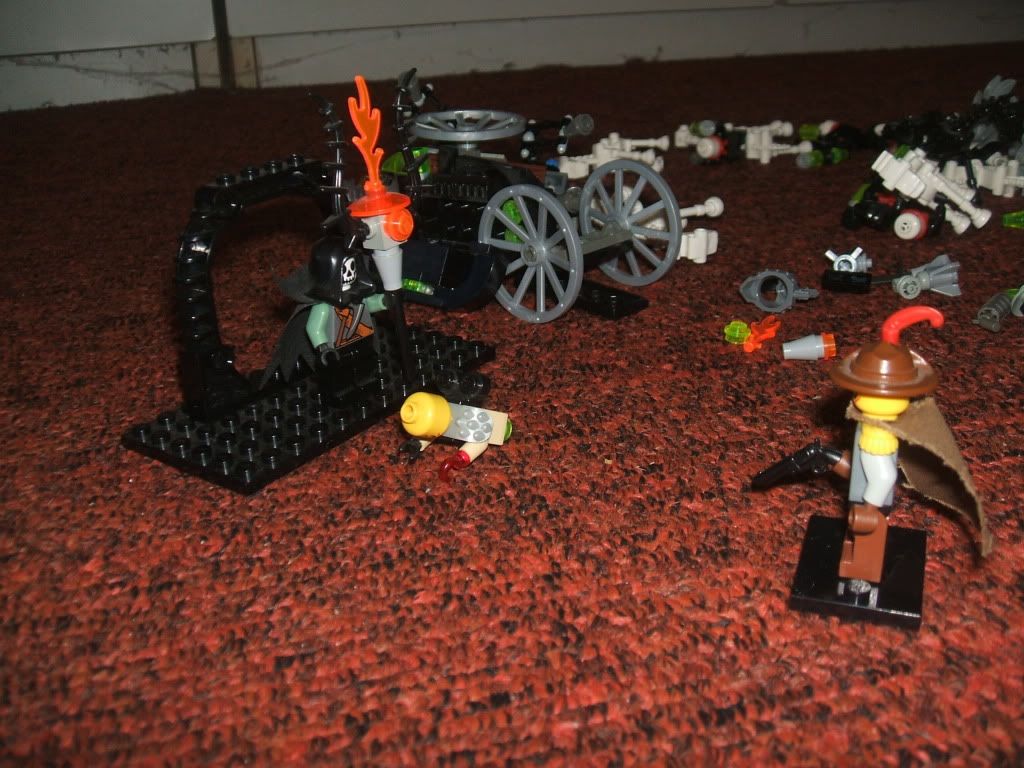 Warlock: 'Greetings, Bragstein.'
The warlock traps Frederick in a force field, and grabs the barely-alive husk of Ezra.
Warlock: 'I still need your 'relative', so you must postpone his killing for a later occassion.'
Both of them leave and the deathgate dissipates.
Frederick: 'Damn, I was so close.'
The deathmachine destroys the remains of the GG, eliminating the undead.
IMPERIAL VICTORY!
Final Overwatch and kills:
heavyfishcannon: 15
Silent-sigfig: 16
Bricksyd: 16
Falk: 8
mgb519: 9
Epilogue:
The heroes join on the battlefield.
Arthel: 'We did it! Their defenses are breached! We need to reinforce this place for a future assault against Ursa Hold. We owe great thanks to you though, mighty Majisto and Gallikronn.'
*Gallikronn turns into his 'minifig' form*
Gallikronn: 'Aye, it has been awhile since I've fought against anything!'
Majisto: 'As a matter of fact, we've come because Liana and her allies hadn't shown up yet, and we were concerned.'
Arthel: 'What!? Lady Liana and her companions haven't reached Imperial City yet? Impossible!
What could've happened?
'
Frederick: 'Not only that, but Ezra managed to slip away. Those fiends must have something up their sleeves...'
That was Of Steam and Magic, thanks for everyone involved in playing. A new battle should start soon, once I've tidied my room and set things up.