As usual, Jim the Pirate was having an adventure. He's camping next to this convenient chest.
Unfortunately for him, a mysterious machine looms above him...
"Arr!" I be thinking I be screwed!"
The Squidhead Raider (Current WIP name), is a spacecraft designed by top Seeworld designers to be able to support the zambeh hordes by space. At 34 studs long and with a crew of three, the Raider is certainly no SHIP. However, it still is both agile and tough- perfect for both combat in space and in atmospheric support.
As you can see, it is adorned with a green squidhead top, presumably to intimidate those who are unfazed by zombies (Aren't we all?). The Raider is armed with two dual-linked cannons and a light turret.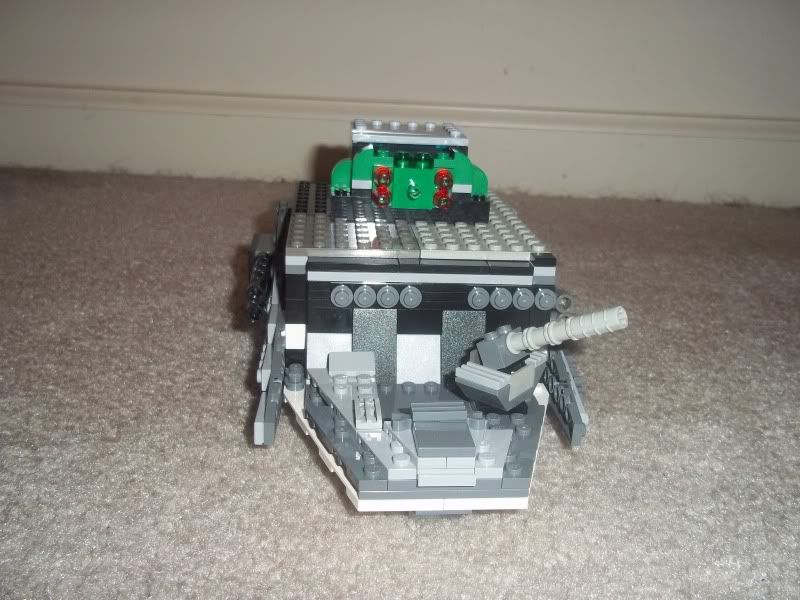 Views of its side plates. These are detachable for easy improvements, and carry the main cannons.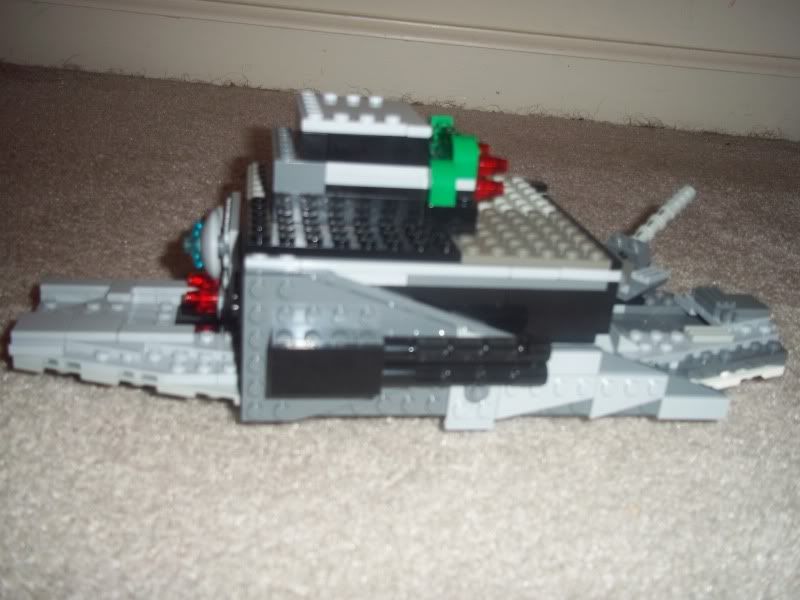 View of the back and engines. As you can see, the engines are way to small right now, and will be improved.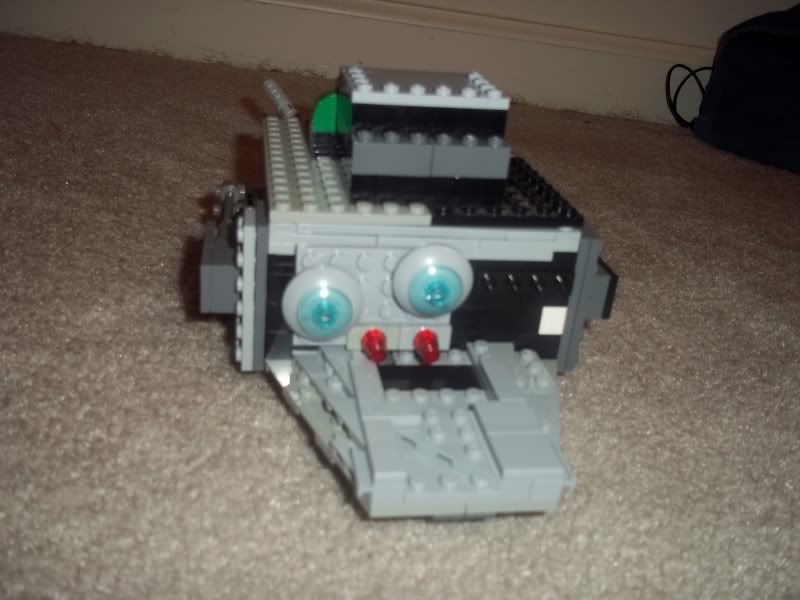 Interior shot. It contains the main energy source and enough room to contain three minifigs.
Here, the Squid Overlord reviews the ship to a subordinate Squidhead.
The Squidhead Raider was made primarily out of the Midi Star Destroyer, and is currently a WIP. This is my first serious foray into space building. I hope ya'll like the current progress. ^_^