Since I'm (relatively) new to (trying to do) this (somewhat) (right), I figured having some input couldn't hurt.
I don't need my creations to be 100 percent accurate with the rules (because I believe in adding faction strengths and weaknesses to the mix), I'm just trying to make sure they're neither too overpowered nor underpowered compared to what they should be.
If you have stats of comparable vehicles of your own to share, that would be great.
Let's start out with the Hyena: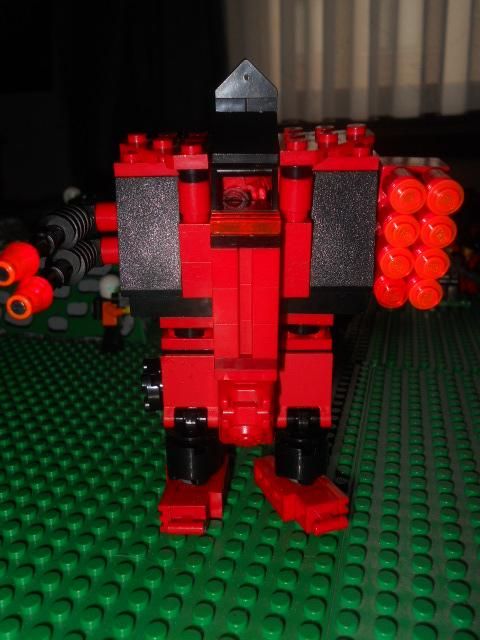 Movement:
This was one of the easier things to decide. He looks slow and only has to be able to keep up with infantry to support them, so he has
5" move
.
Durability:
This is where it gets tougher. Right now he has 10 armour and 3 SP because he's somewhere in between Size 2 and 3, so I kept the Structure Points but didn't give him as much armour as a Size 3 would have. (I use fixed armour ratings because it speeds up gameplay, also keep in mind 5 armour is standard for most figs in my house rules and all except Large weapons thus have +1 damage). Still not sure if this was the right thing to do.
Weapons:
- Burst rockets (8) Ra: 10" UR: 3 Da: 1d6+3/2"
- Lasertwin Ra: 10" UR: 4 Da: (2x) 2d6+1
Note: the dual laser doesn't deal 4d6+2 total damage, the (2x) is there to indicate he deals damage twice separately. He also has to make separate skill rolls for both but he can only aim at 1 target.
Weapon limit?
Not sure if I've exceeded it, but I don't
think
he's op.