Though the destruction of the Rainbow Wall was a success, it's end only caused the Conglomerate of Salt Miners to become more determined to stop the Negablokians and Skadword. Their attacks have become more formidable, resulting in Megabeard's retreat and the zambeh's neutralization. Skadword has moved his forces to a bakery, where he hopes to feed his hungry Squidheads. He has hired Blacktron and Mimetron mercenaries to defend the bakery so he may rest...
"Alright, you men defend the bakery. I'm tired.
"Of course, my lord."
The Sheriff and his police will have none of this, because the bakery's owner apparently forgot to pay his property taxes. Though really, the Sheriff just wants some donuts.
The Blue Bandana Swordsman also wants some delicious treats.
The Battlefield
Turn 1
The Sheriff's motercycles try to run over some mercs. It doesn't work.
The Blacktron leader uses his OTC to carve up the motercycle.
The mimes on the roof produce an invisible wall to hinder the knights.
One cowboy makes it to the bakery, and opens the door. He thinks it will be easy to seize the treats inside.
Turn 2
The Police move out.
Some engage the mercs, though they don't do much. Blacktron leader finishes off the motercyclists.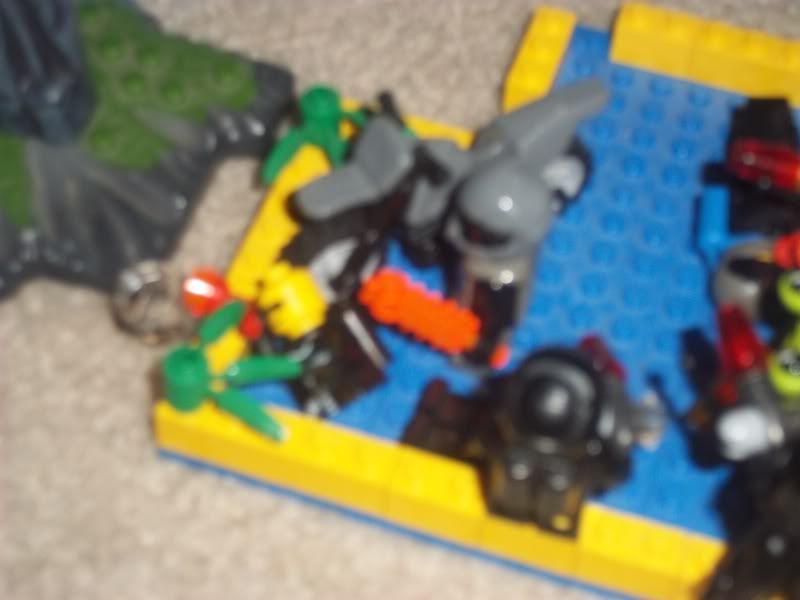 That impudent cowboy finds out the truth about mercenaries and Squidheads with laser guns.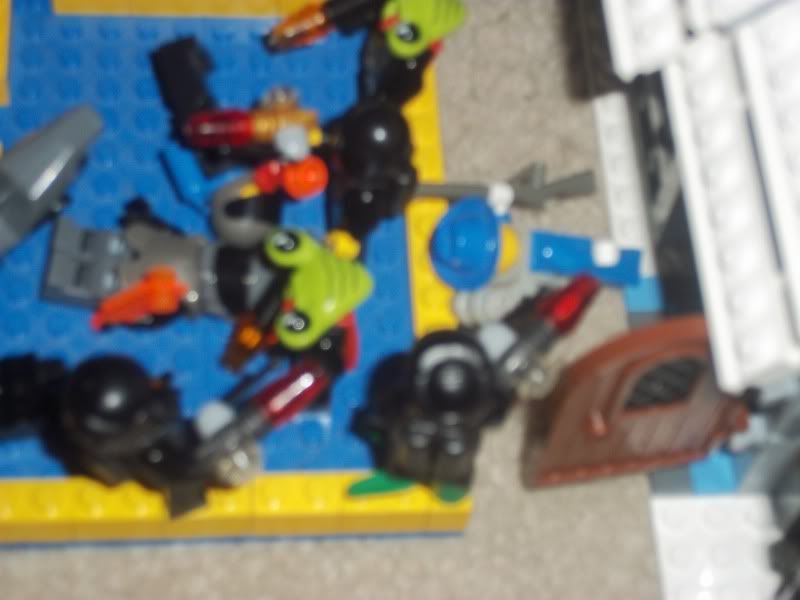 The mimes produce more walls.
The knights try to fight the Squidheads, to little avail.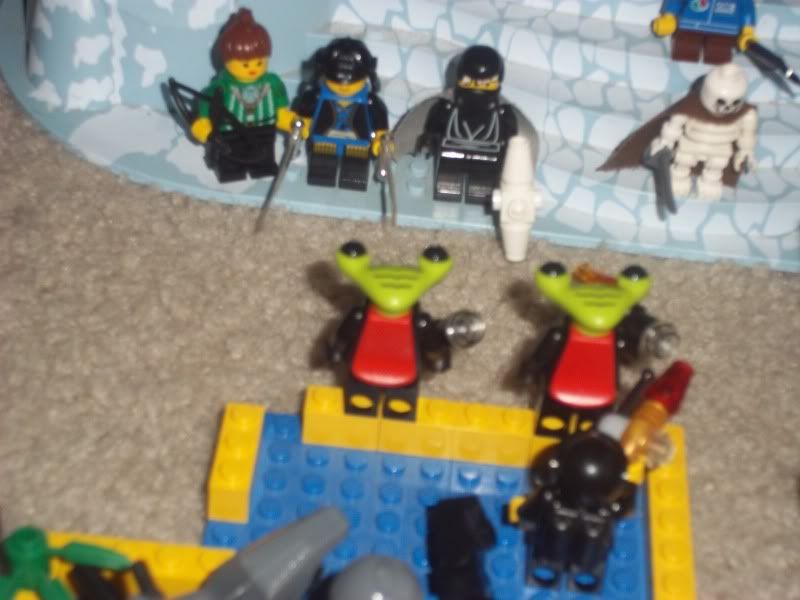 Turn 3
The police blow up a Blacktron Merc.
Squidheads counter the knights, killing them off. The mimes seal off the way to the bakery... for now.
A skeleton knight kills a merc.
Turn 4
The Mastermime is shot down by an angry policeman. Blacktron leader defends the door while the Blue Bandana Swordsman considers dueling him...
...His thoughts soon ended when a policeman blew him up.
The remaining mimes bring up an invisible wall directly on the skeleton knight. This somehow annihilates the poor undead.
The Squidheads are useless and can't shoot the short girl.
Turn 5
This is the last chance to get in! The Sheriff screams angrily, and his forces attempt to barge past the Blacktron leader! His heavy armor lets the merc stand his ground.
"Ah, I am now well-rested. Now it's time to get back to HATING!"
The well-rested Skadword proceeds to summon a GIANT ANGRY FIST!
Seeing the Sheriff owned so badly, everyone flees the scene. A craving for cookies is no match for potential death.
Victory for the Blacktron Mercs!
The Carnage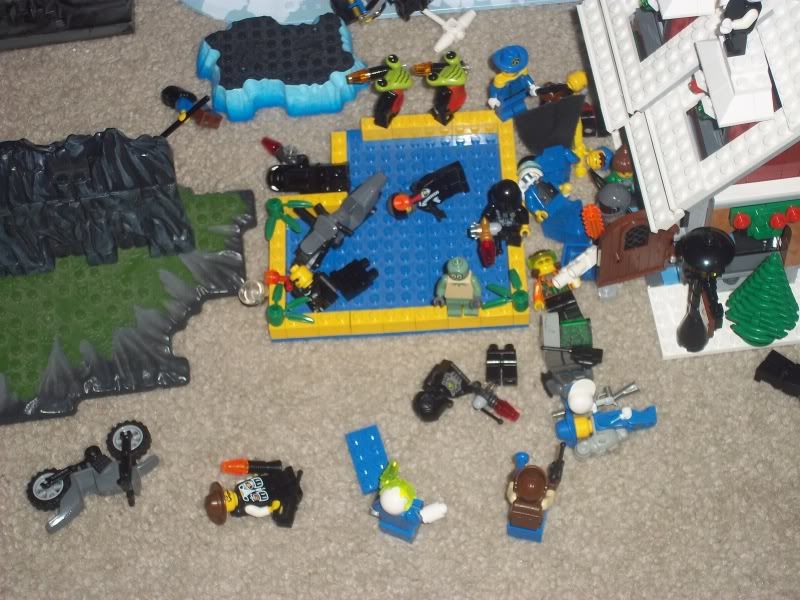 [/i]