An RIN fleet, on the way back from a battle with the Immortals, dropped their broken equipment on a nearby junk planet, but soon realized that a certain CRATE unit contained important information on the immortal technology. The RIN quickly deployed a team of soldiers onto the planet, only to encounter a group of scavs worshipping the CRATE unit...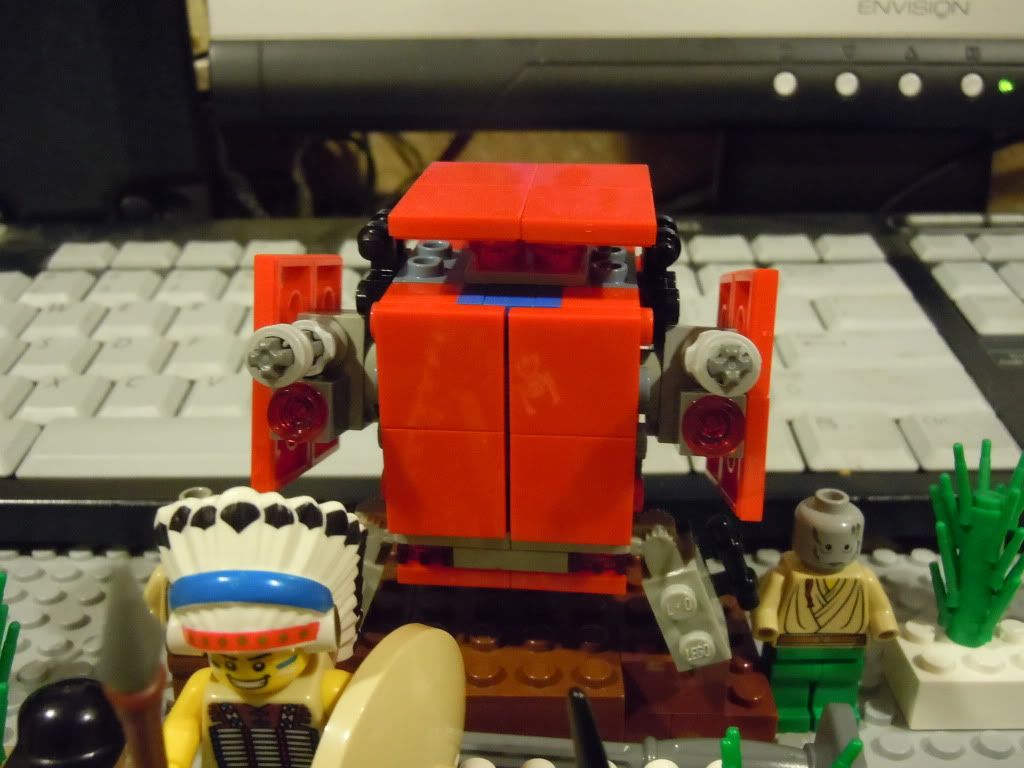 Scav Leader: All hail mighty crate! It control your moves!
Scavs: *cheering*
The main scav group.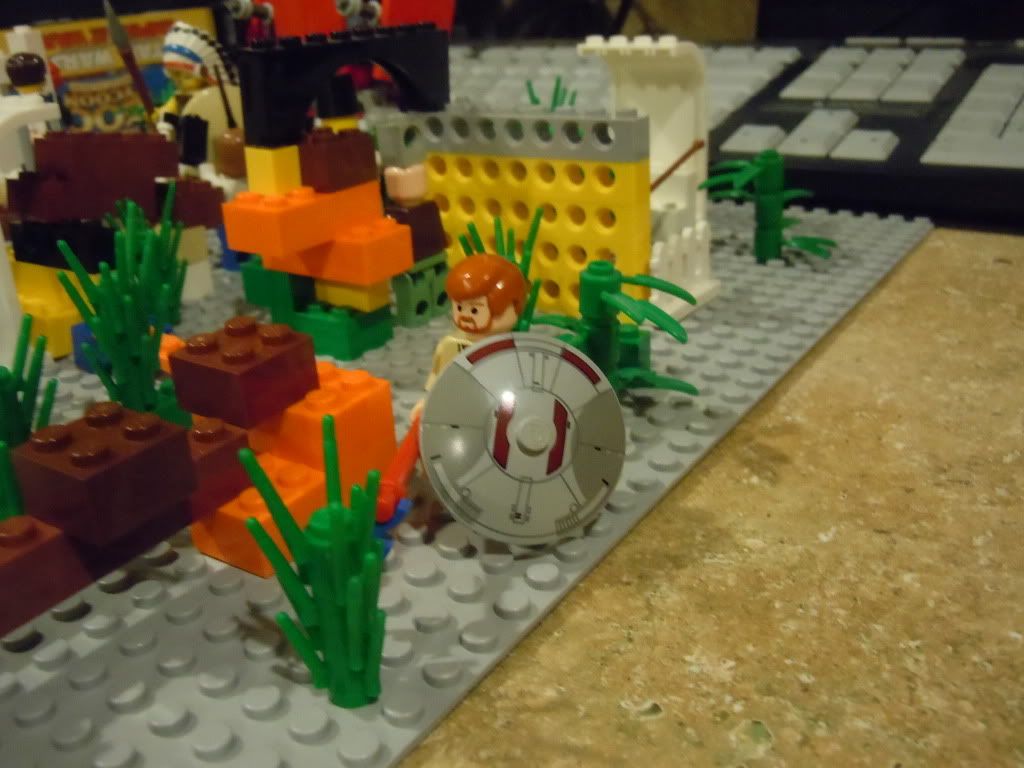 Thes scavs seem smarter than the others, they have sent out patrol units! Take 'em out quietly unless you want to alert the main scav group.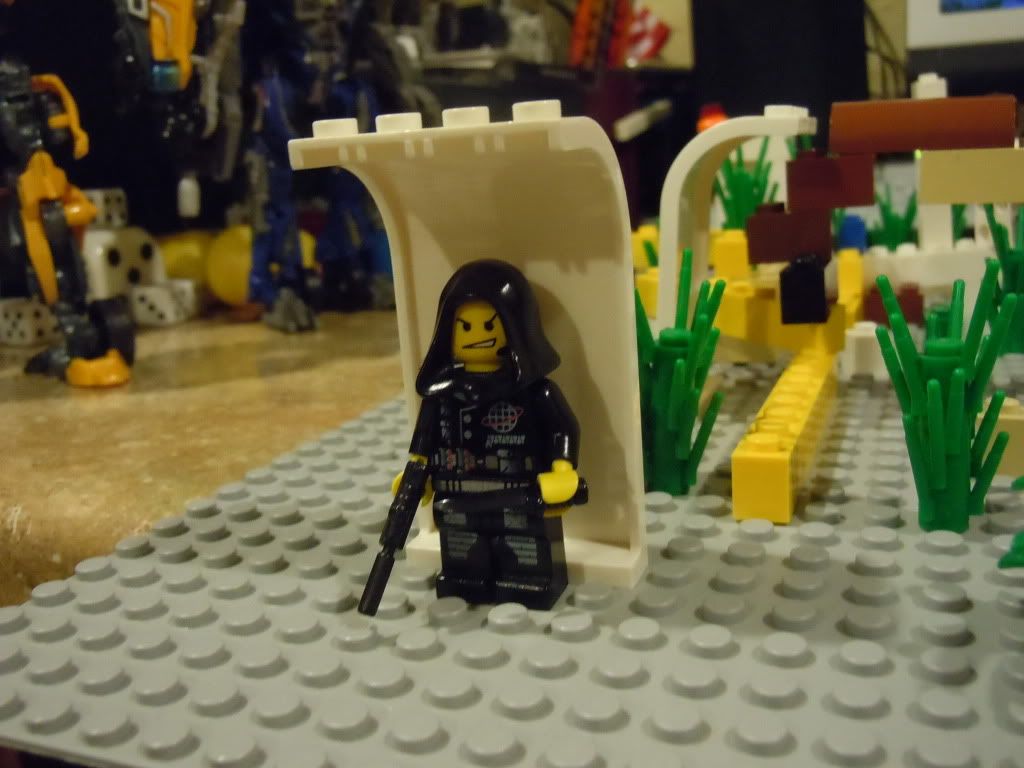 In the group of RIN troopers there is: A spy,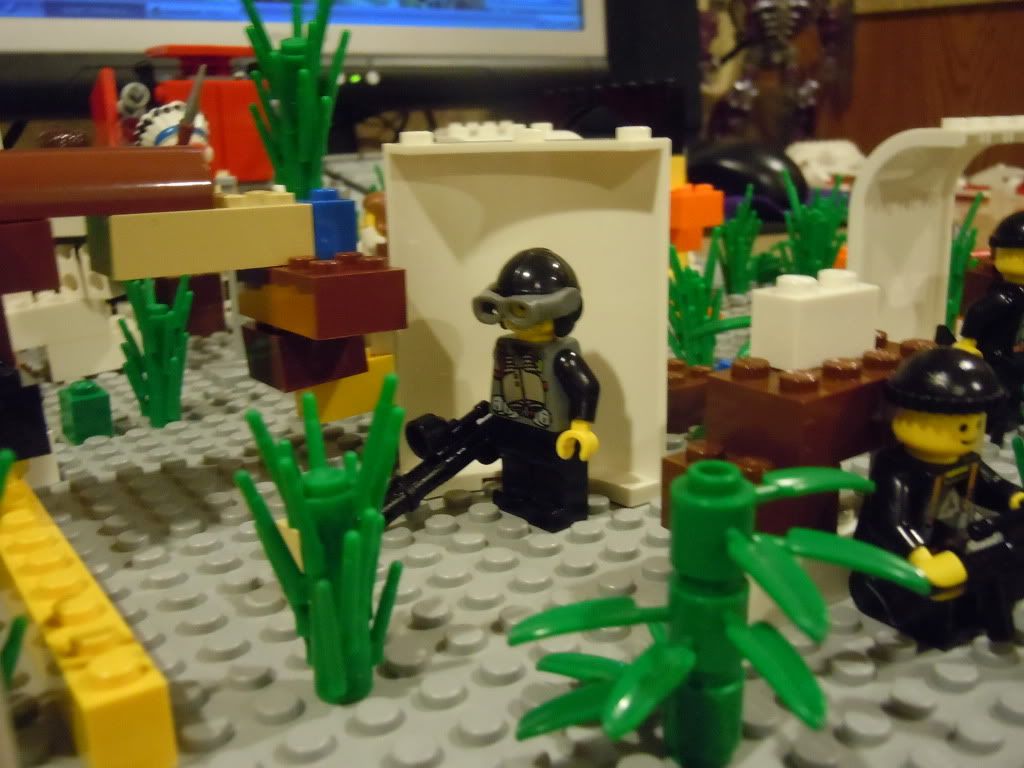 A sniper,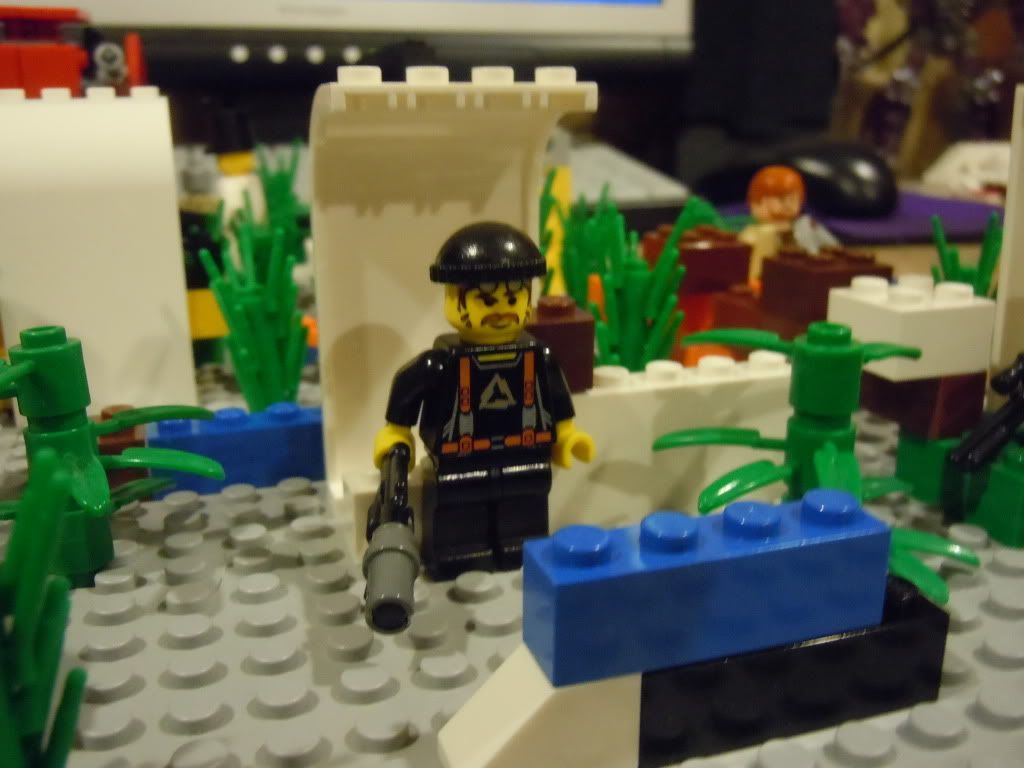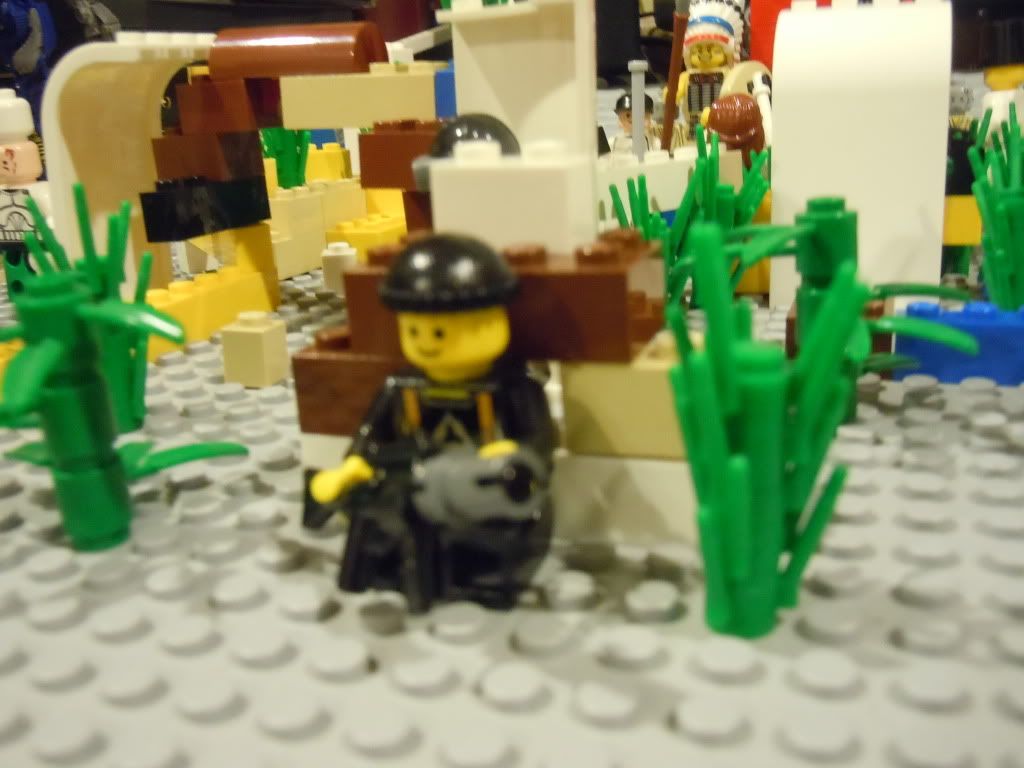 Two riflemen,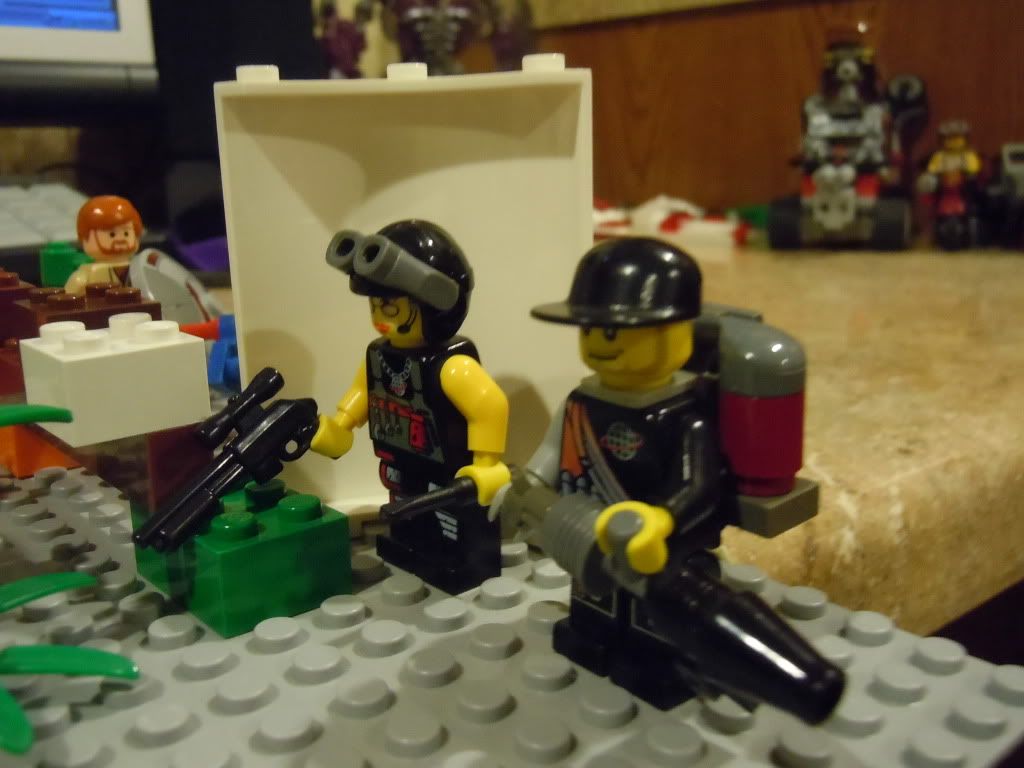 An engineer, and a flamethrower trooper.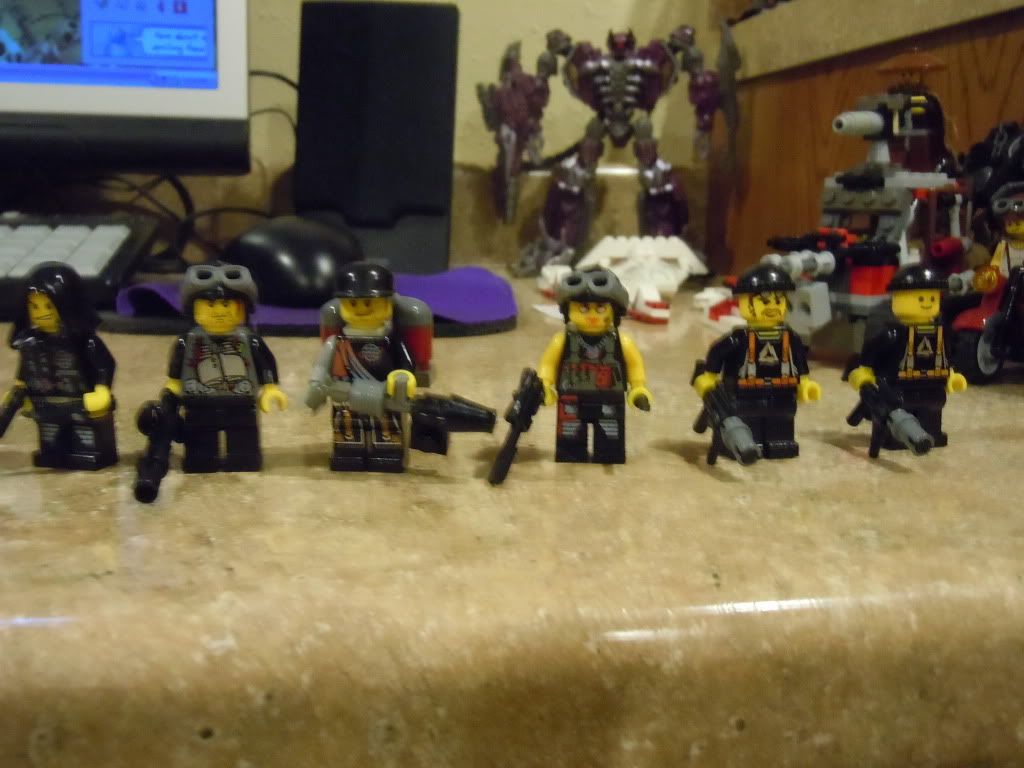 So, here's the stats and whatnot:
Spy:
Skill: 1d8
Move: 6"
Armor: 1d6
weapons: Pistol (R:6", DMG: 1d6, UR: 2, silenced (see this=
http://www.brikwars.com/forums/viewtopic.php?t=7332
) Knife: (R:cc, DMG: 1d6, UR:1, silent)
Sniper:
Skill: 1d10
move: 5"
Armor: 1d6
weapon: Sniper rifle (R:10", DMG: 1d8 UR:3)
Engineer:
Skill: 1d6+1
Move: 5"
Armor: 4
Weapon/gear: Shotgun: (R:5", DMG: 1d10 UR:3, fires in a +2 arc, -1 dmg for each inch the shot travels) Screwdriver: Fixes stuff. 2 Med-Packs: revives downed troops.
Riflemen (#1 and #2)
Skill: 1d6
Move: 5"
Armor: 1d6+1
Weapon: rifle: (Range= 6", damage, 1d6+1)
Flamethrower trooper
Skill: 1d8
move: 4"
Armor: 1d6
Weapon: Flamethrower: (Range: 7", DMG: Fire, UR:3)
Spots:
Spy- Ex_Bajir
Sniper- BFenix
Engineer- Piltogg
Flamethrower trooper- Silva
Rifleman #1- mgb
Rifleman #2- Silent Sigfig
If you get a spot, feel free to just post orders, not PM.