On the planet Ossum the empire is sending its forces to crush the Troll Rebellion and CybarSkulz. However the resistance will not go down without its fight. (Text will be under Pics)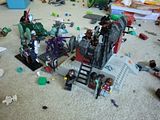 The Troll Rebellion forces.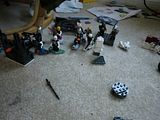 The CybarSkulz in their position.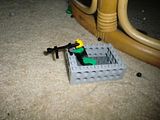 A Cybarskul with blazerbus wating to ambush.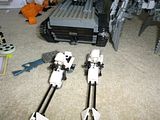 The forefront of the Empire forces.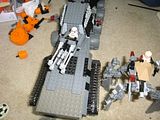 The troop transport and spider walker.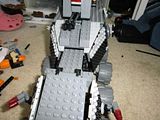 And the mighty juggernaut complete with troops, a anti-air turret, and sniper in back.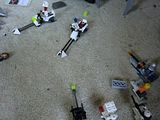 The CybarSkulz go first springing the ambush and using their speeders to their advantage and eliminate the enemy speeders.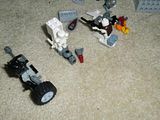 The spiderwalker shoots its missile resulting in explosion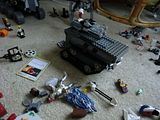 A troll manages to eliminate the enemy turretman with precision.
The Cybarskul wielding the blazerbus fires at the pilot of the spider walker.
More to come later.