I went to my sister's. We visited a Lego shop and bought the flyer from Pharaoh Quest and the Escape From The Dungeon from Kingdoms as well as some of the custom figs. I then got the idea to do a Brikwar with what we had. Pictures were taken with my mac.
My sister controlled the medievals: 3 troopers, a dwarf (officer) and a mounted knight (hero) as well as a piece of artillery.
My team was Cleopatra and her minions: a Redcoat (officer), 2 pharaohs (troopers) and Adventurous Mark Antony with his flyer (artillery).
Both sides had a crystal which the other wanted to get their hands on.
I opened the fight, with my redcoat blasting my sister's crossbow trooper.
The rest advanced, Cleopatra casting a wind shield to increase her pharaoh's armour by 1. Adventurous Mark Antony opened fire, but missed.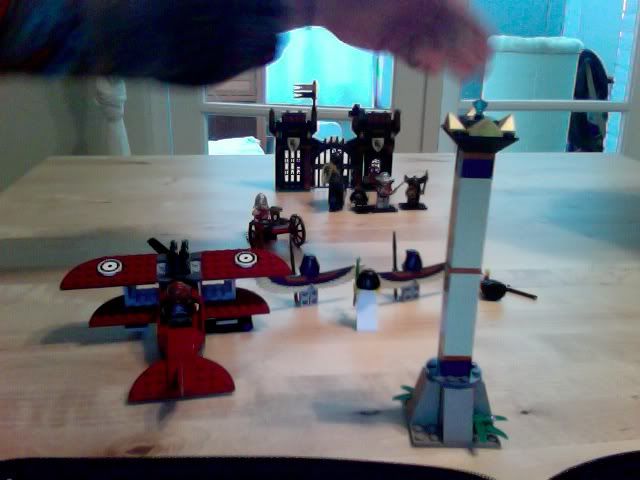 My sister advanced her artillery and fired on the obelisk to make the crystal fall down, but missed.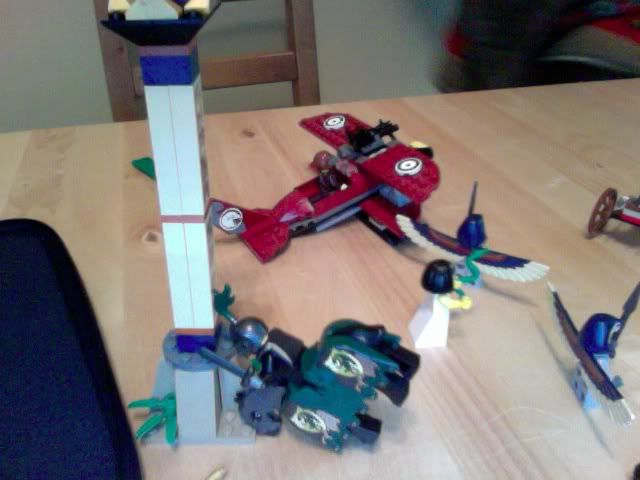 Her hero charged the obelisk to crush it, but the heroic feat failed and the horses' horn broke. In the meantime one of her troopers had also shot down the redcoat.
My pharaohs ganged on the hero, killing him.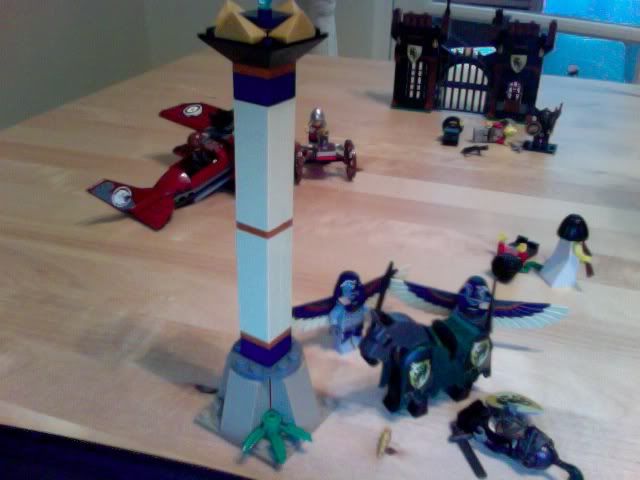 Cleopatra picked up the redcoat's rifle and blasted another trooper while Adventurous Mark Antony sped up towards the enemy artillery.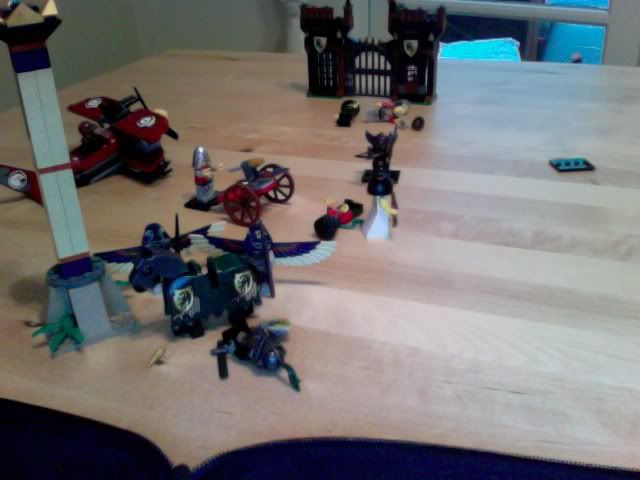 My sister's artillery and dwarf combined fire on Cleopatra. Both missed. By this time we had established that I had insane luck.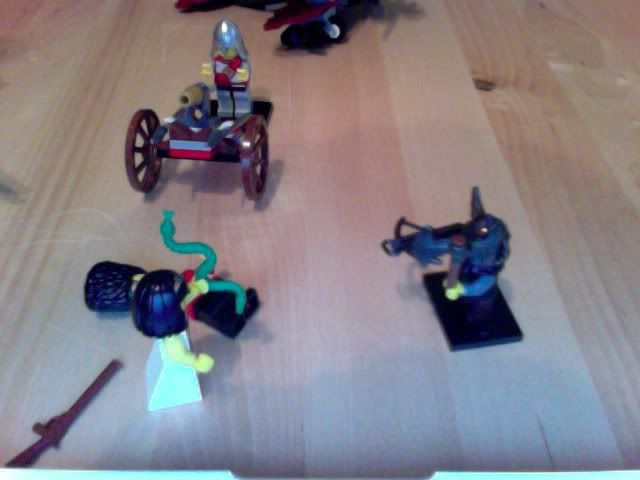 Cleopatra tried to feat throwing a snake at the dwarf, at the danger of getting bit by it and dying (it happened to her before).
Guess what? I got a six. The opposing roll was a five.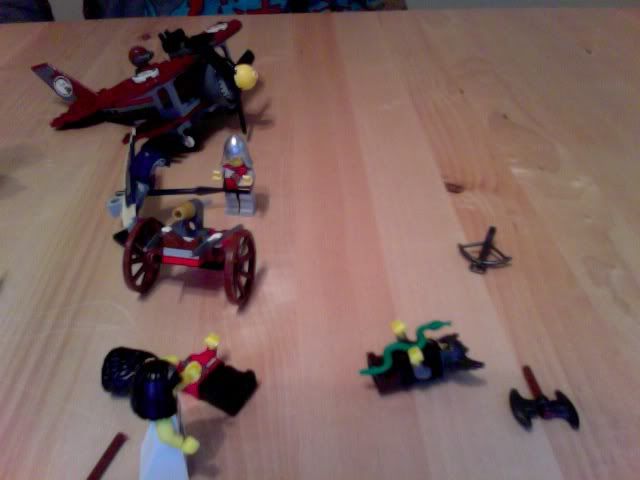 Adventurous Mark Antony continued his charge towards the final trooper.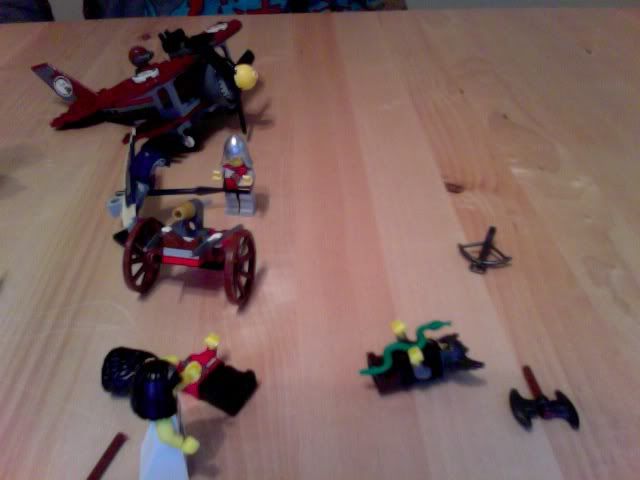 Guess what happens next?
My Pharaoh charged and knocked him back into the path of Adventurous Mark Antony's flyer, but failed to kill him. My sister showed great Brikwars spirit and agreed the trooper should just die.
Victory for Cleopatra's minions! We both had good fun and agreed my luck was without bounds.