Here's a campaign log I'm doing for this game of Pathfinder(D&D 3.75) I'm running with few friends. This is my first time GMing, and their first time playing any sort of tabletop RPG.
We're running the Serpent's Skull Adventure Path, which, among other things, will involve the players being shipwrecked, finding a lost ancient city, underneath which is a
REDACTED
, and fighting the
REDACTED
.
I've just ordered an assortment of goodies so that we can start playing the Saturday after they ship in.
Here are our players and their characters.
NAME:
Jeff
AGE:
15
Character's Name:
Vallader Van Liefde
Race:
Human(Ulfen)
Class:
Barbarian
Description:
Vallader
was a young and brave warrior who had recently became one of the Royal Guards of his clan, when he was seduced by the wife of the tribe's hero(and therefore his rival). They fought a duel over her, and Vallader lost. The next day he found hero dead, and the wife turned out to be a demonic succubus. He fought the demon, but she escaped and he was found with a bloody hammer and a dead rival. He was exiled from the tribe, and nearly died in a blizzard when a great white dragon took pity on the miserable creature, and took him and dropped him into the Inner Sea, where he was found by a woman called
Ieana
(npc), and swore to be her bodyguard on her journey aboard the
Jenivere
.
Miniature: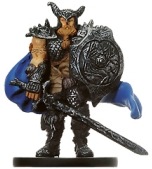 NAME:
Marc
AGE:
14, I think.
Character's Name:
Seltyiel
Race:
Half-elf
Class:
Ranger
Description:
Seltyeil
wandered the world for a long time, never able to truly find a home- humans saw him as another snooty bastard, and elves saw him as a disgusting savage throwback. He is fond of drinking and gambling, and this fondness got him into debt with the ship's captain,
Alizandru Kovack
, and he is currently working off his debt as a member of the ship's crew.
Miniature:

NAME:
Micheal
AGE:
14
Character's Name:
Fordor the Short
Race:
Halfling
Class:
Cleric of Desna(god of luck, travelers, and stars)
Description:
Fordor is a halfling cleric. He serves Desna where he can and wanders Golarion to bring her more glory. His homeland is Varisia, to be more specific the town of Sandpoint and it's temple to Desna.
Miniature:

NAME:
Victoria
AGE:
15
Character's Name:
Alice/Lotena
Race:
Elf
Class:
Sorceress
Description:
Lotena
is an elf from the mysterious Mediogalti Island, and is using the pseudonym of Alice in her interactions with the other PCs. She's a fencer, and has a frog familiar named Frog.
Miniature:

NAME:
Maria
AGE:
14
Character's Name:
Florian Treedancer
Race:
Elf
Class:
Bard
Description:
Florian
is a traveling musician from the Shackles. She was hired to insure the arrival of a certain cargo to Eleder(destination), and as such started with significantly more moneys then the other party members. She uses her lute, wits, and spells to get her out of danger, and failing that, she has a masterwork longsword(that she dual-wields with a short sword)
Miniature: