Trattorians+Praetorians
Admiral Ashley (Trattoria): Shit, that Emperor class is allied against us. One volley from those 16 large lasers will wipe out our fleet! We must take it out before it has a chance to do anything!
Admiral Sidnakli (Praetoria): Alright, then we will combine our fleets and massacre the Scythian vessel. The Praetorians are willing to fire all their weapons at the Emperor.
Admiral Ashley: As are the Trattorians.
Admiral Sidnakli: Pray that the Triangle smiles upon us today...
And with that, every functioning weapon in the entire Trattorian and Praetorian fleets was fired at the Emperor class battleship, with a potential damage roll of 180d6+65.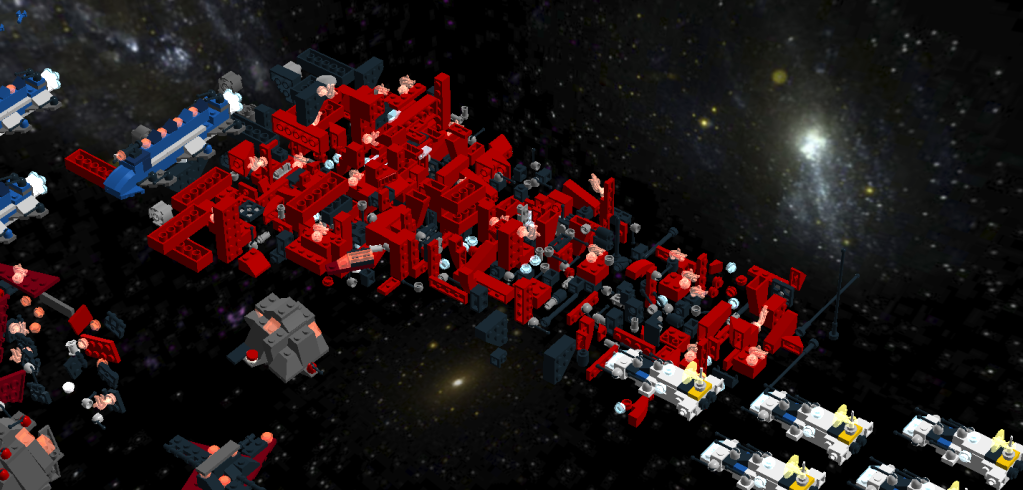 WHAT IS OUR DAMAGE LEVEL?

OVER 900!!!!!!!
Needless to say, while even the mighty Emperor melted into slag under 992 points of damage, it was a tough bitch and absorbed
532
points of damage before succumbing. Needless to say, I would not want to face it again in battle.
SCYTHIANS ELIMINATED
RIN
The RIN regroup and prepare to bombard the Trattorians.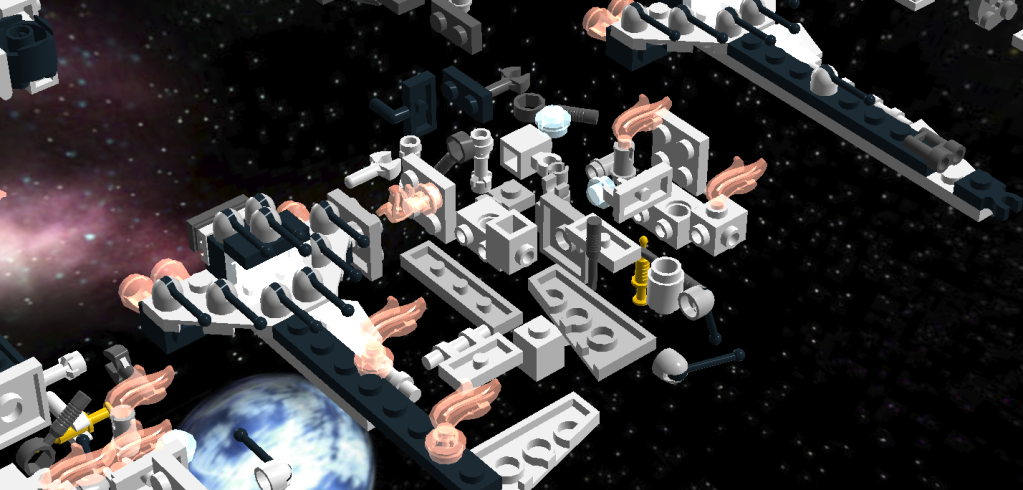 The half-dead frigate is now fully dead.
The gunboats and cruiser, however, chip off a few more pieces off the battleship. They're dangerously close to destroying the bridge.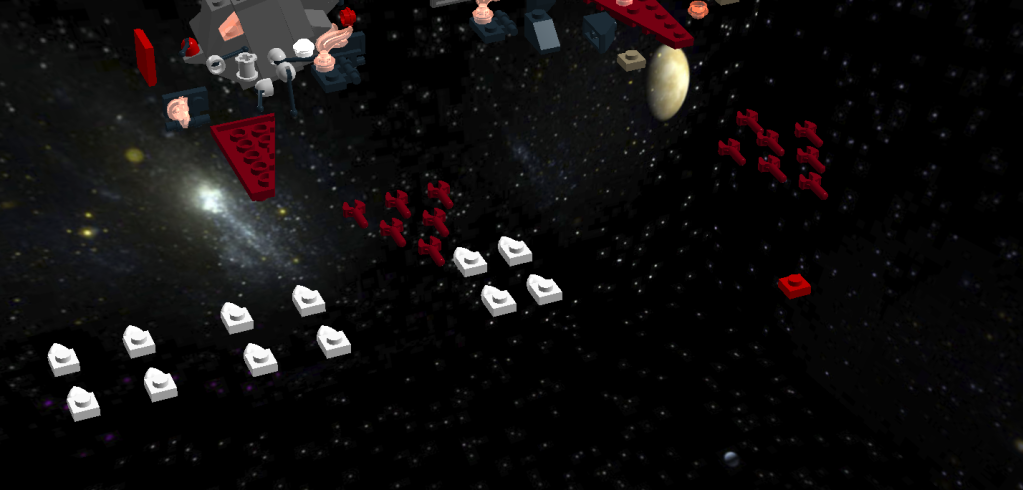 Meanwhile the skilled RIN pilots continue their dogfighting.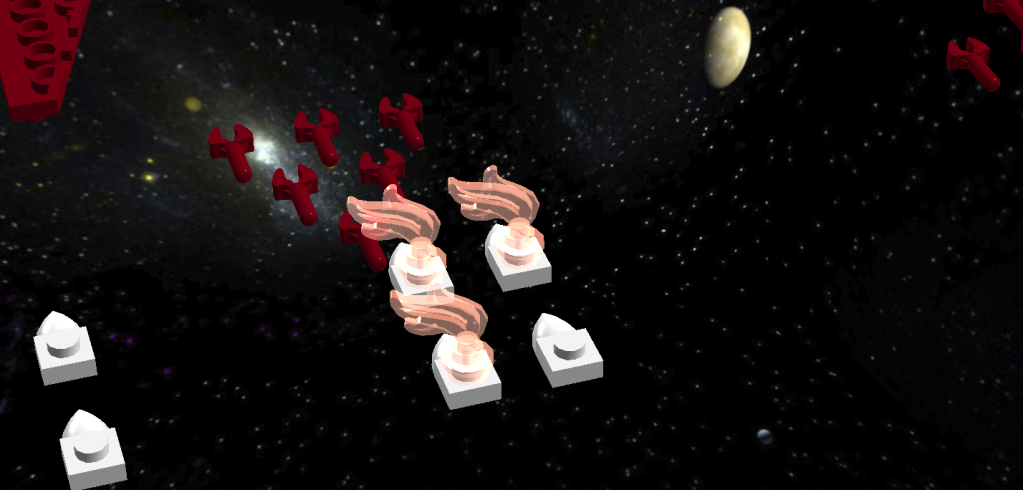 They manage to take out three Praetorian fighters and...
...three Trattorian fighters.
Bavaria
The Praetorian battleship
V
is smashed further, loses its bridge and doubtless will be eliminated next turn. It is reduced to a literal gun with engines.
Akkadians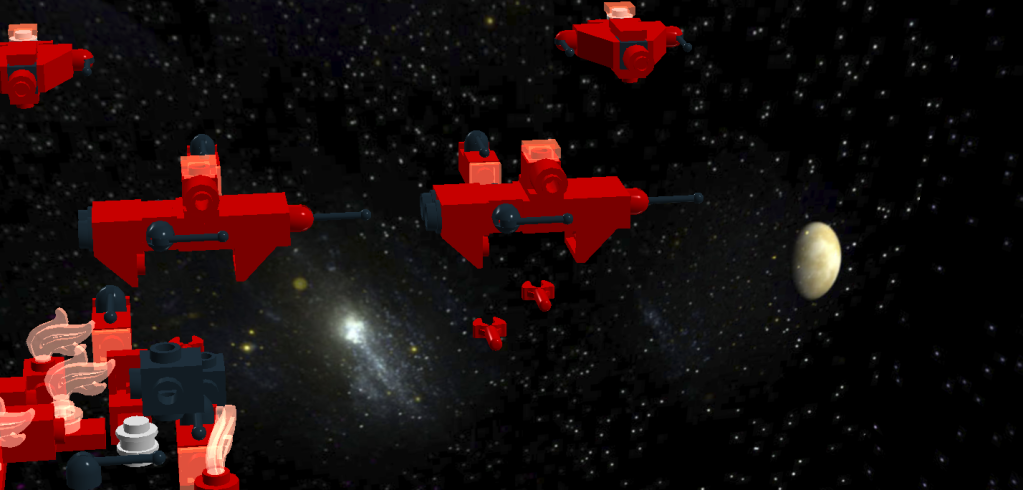 The Akkadians deploy two more fighters to engage incoming Trattorians.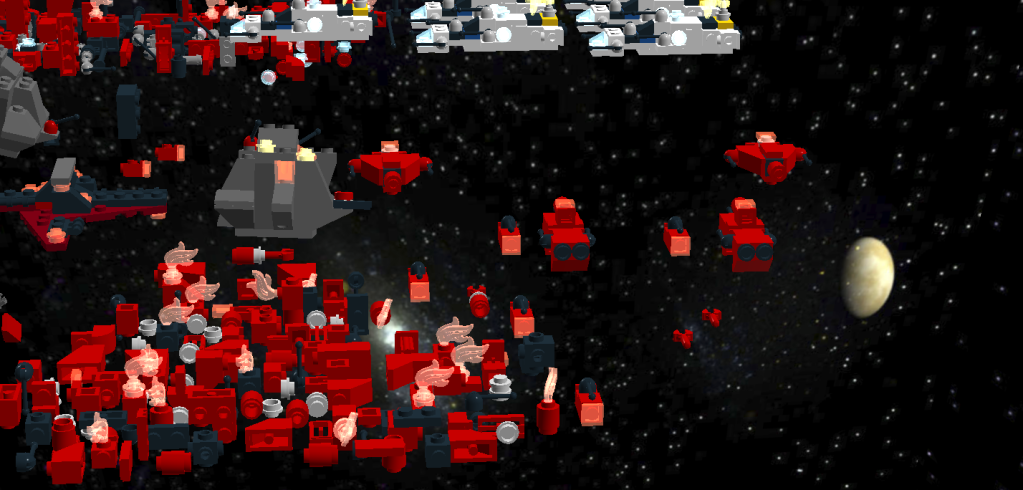 The carriers then turn back and start retreating deeper into RIN space. Also, the bombers detach from the asteroid and move to bolster the RIN lines.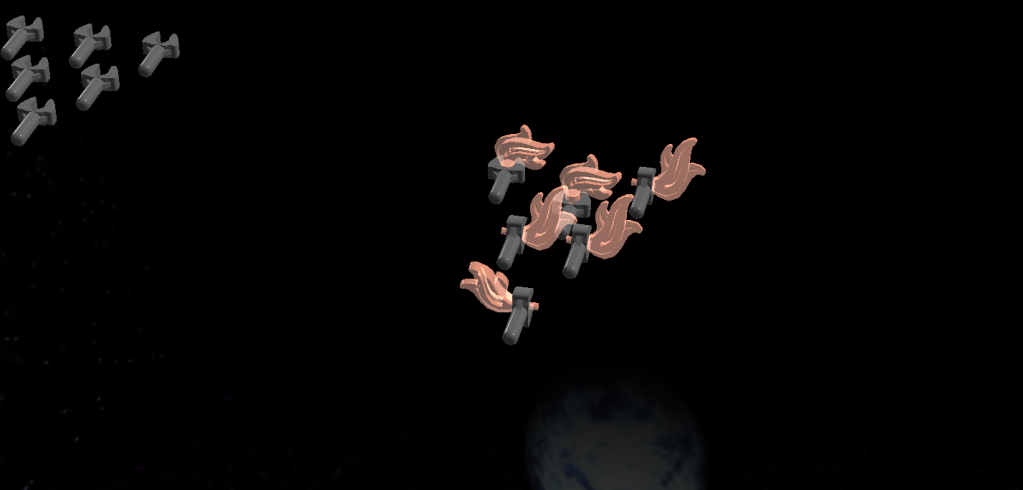 The Akkadian gunboats+fighters then eliminate a whole squadron of Trattorian fighters.
Avalonians
LOL no pic of Avalonian commander. Maybe next time.
Captain Aeglu: Let's see, a communiqué from the RIN.
"RIN" wrote:"Nice to see you showed up! Now go handle those pesky Praetorians."
Captain Aeglu: Okay.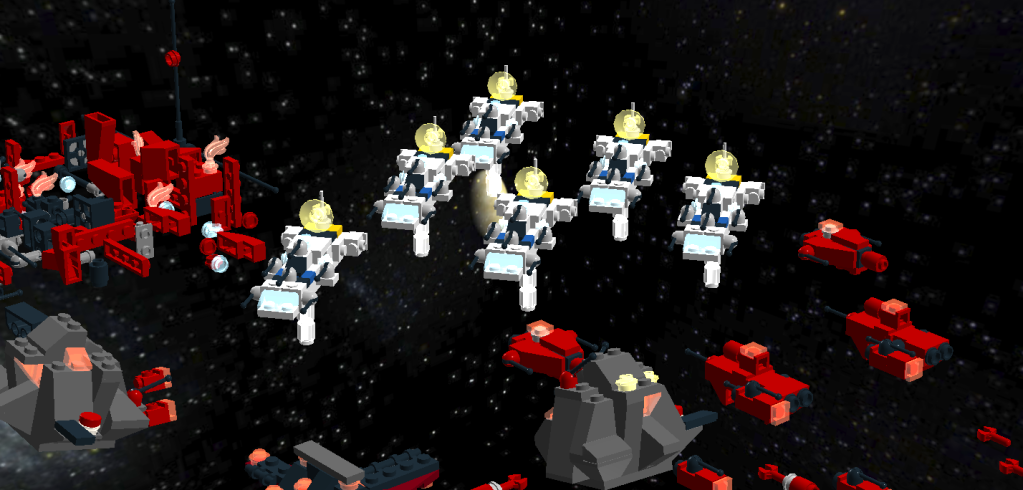 Avalon orients itself in Praetoria's direction, preparing a massive volley on their flagship.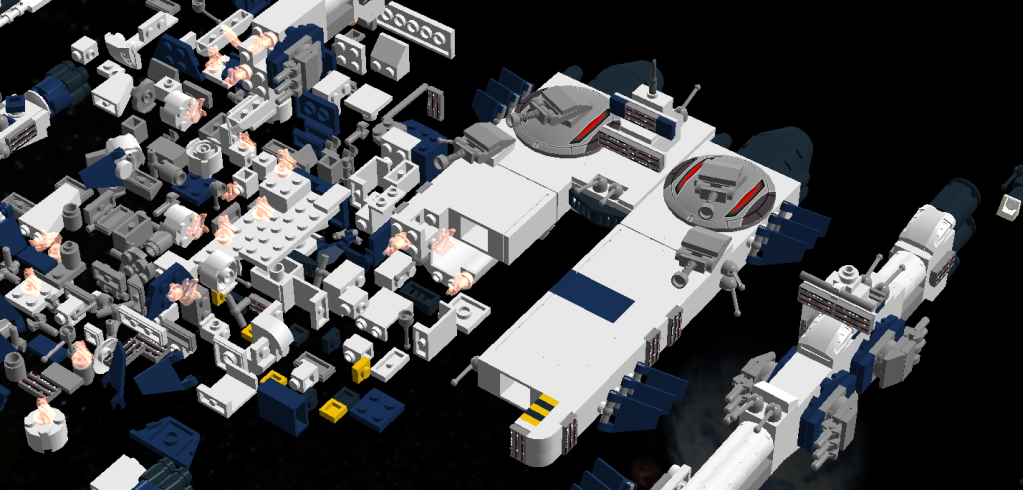 The
Space Oddity
takes a hit! Although it will take a little more than that to destroy it.
MASS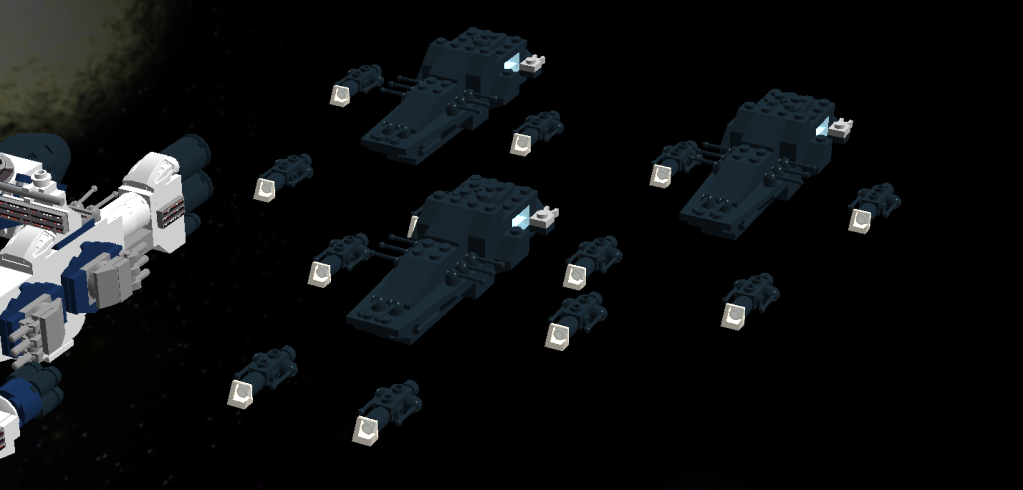 The MASS frigate escorts focus fire on the asteroid in hopes of deflecting back at the TA fórces.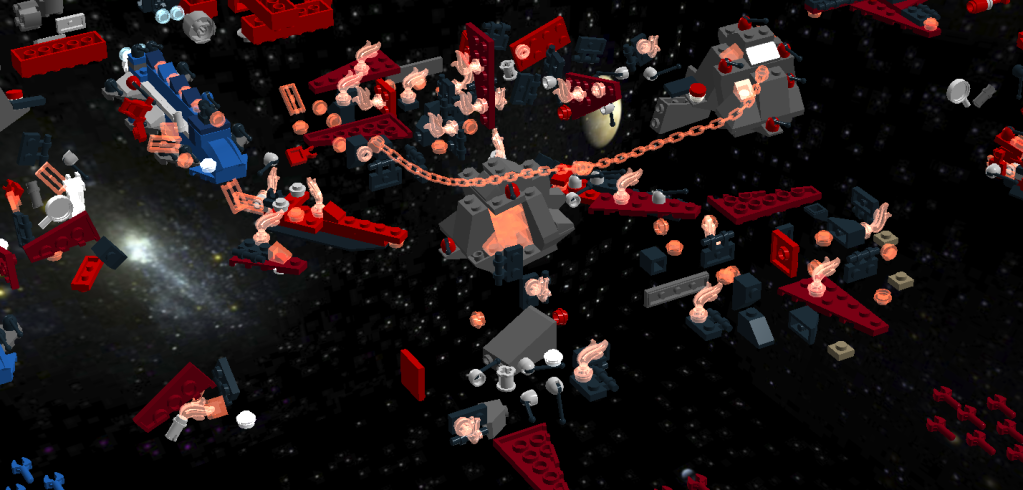 They succeed so well, they not only deflect it back at the RIN, but they crack it open as well.
The cruisers have more important things to do though, and they vaporize the leading Bavarian cruiser.
Overviews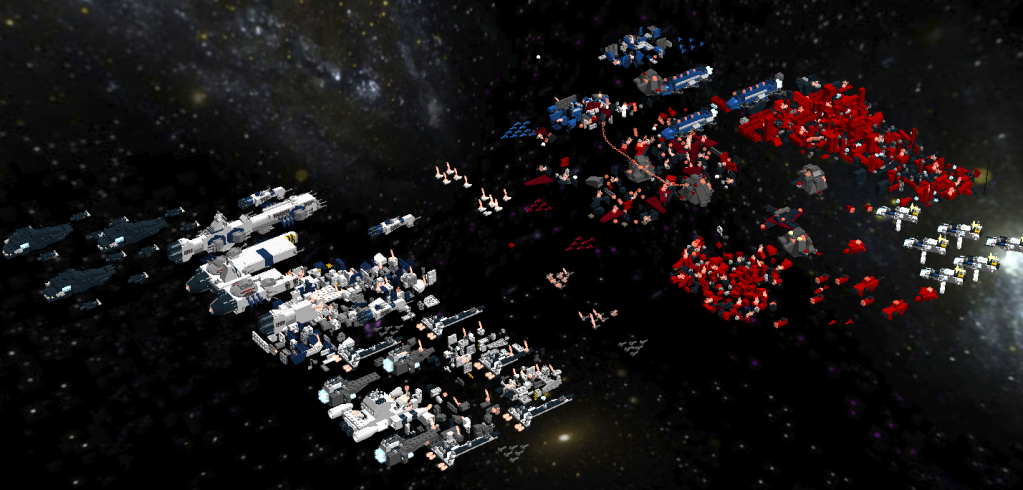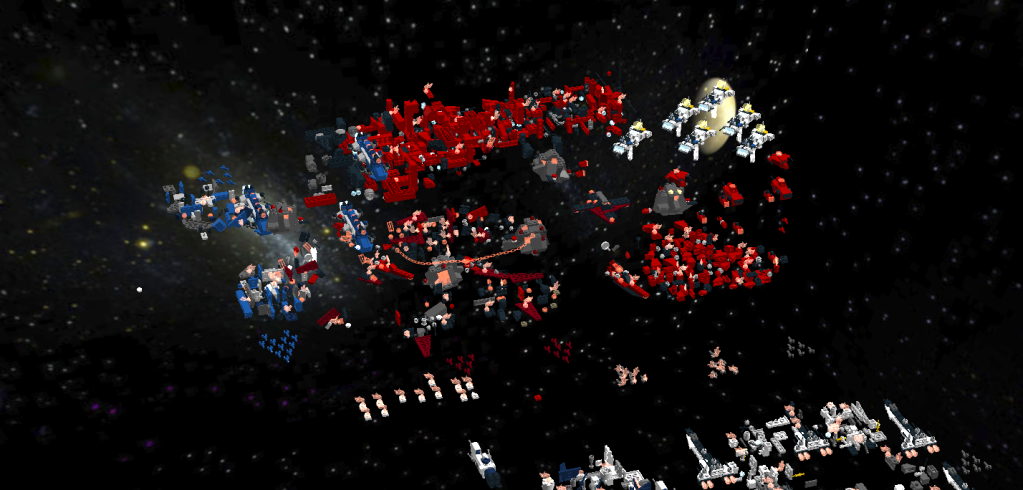 Kill Table:

Trattorians:

Fighters/Bombers: 0

Gunboats: 0

Frigates: 0

Destroyers: 3

Cruisers: 0

Battleships: (1/2)

Space Stations: 1

Praetorians:

Fighters/Bombers: 0

Gunboats: 4

Frigates: 0

Destroyers: 2

Cruisers: 1

Battleships: (1/2)

Space Stations: 1

RIN:

Fighters/Bombers: 9

Gunboats: 0

Frigates: 1

Destroyers: 1

Cruisers: 0

Battleships: 0

Space Stations: 0

Bavaria:

Fighters/Bombers: 8

Gunboats: 0

Frigates: 0

Destroyers: 0

Cruisers: 0

Battleships: 0

Space Stations: 0

Akkadians:

Fighters/Bombers: 6

Gunboats: 0

Frigates: 1

Destroyers: 0

Cruisers: 0

Battleships: 0

Space Stations: 0

Scythians:

Terminated

Fighters/Bombers: 0

Gunboats: 0

Frigates: 0

Destroyers: 0

Cruisers: 0

Battleships: 0

Space Stations: 0

Avalonians:

Fighters/Bombers: 0

Gunboats: 0

Frigates: 0

Destroyers: 0

Cruisers: 0

Battleships: 0

Space Stations: 0

MASS:

Fighters/Bombers: 0

Gunboats: 0

Frigates: 0

Destroyers: 0

Cruisers: 1

Battleships: 0

Space Stations: 0
SEND IN YOUR ORDERS NOW