I like the ADU guns in the Alien Conquest sets, but they need some work to be really amazing. I'm using the ADU minis as the Akkan Dosh Unity, a group of fanatics who are ideologically bound to the idea of galactic unity as the panacea to all the things that they dislike (they especially hate non-standard minifigs, such as the various aliens, technic giants, and the like). They claim universal authority because of their so-called "higher ideals" that they serve, and reject any attempts to unite people except under their aegis. Naturally this makes them hostile to just about every other faction in the Brikverse. Their front line troops wear ADU-blue armored vacuum suits, while their support corps generally wear white.
I whipped up a little story showing how I like to change up the guns. I've only got three blue ADU troops and one white, but they'll have to do for now. I don't know if I'll expand them later.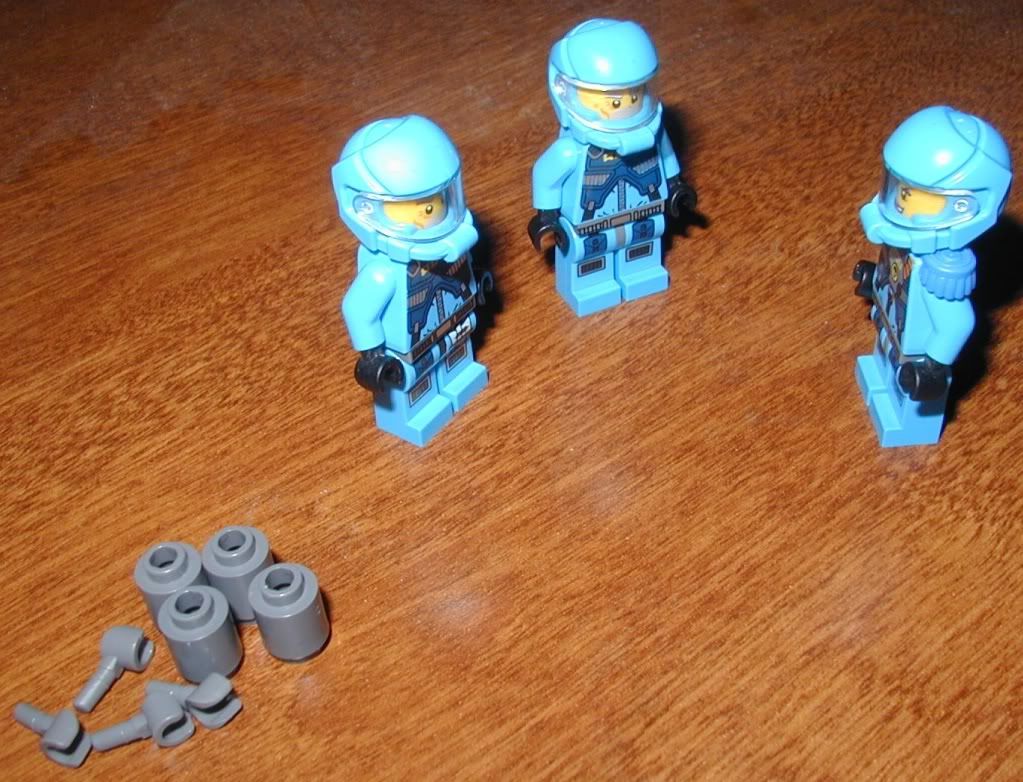 Commissar M. Sue: All right, you two, we're here to see what the techies have come up with to improve our firepower. The disaster that was Operation Cobalt will not be repeated.
Trooper Kagney: Yes ma'am!
Trooper Winch: Yes ma'am!
Sue: Ah! Here he comes now. Pay attention. I expect you to be able to pass on what he shows us here to the rest of your company. I want to get this detachment combat ready ASAP.
Winch: Yes ma'am!
Kagney: Yes ma'am!
<cue engine noises now>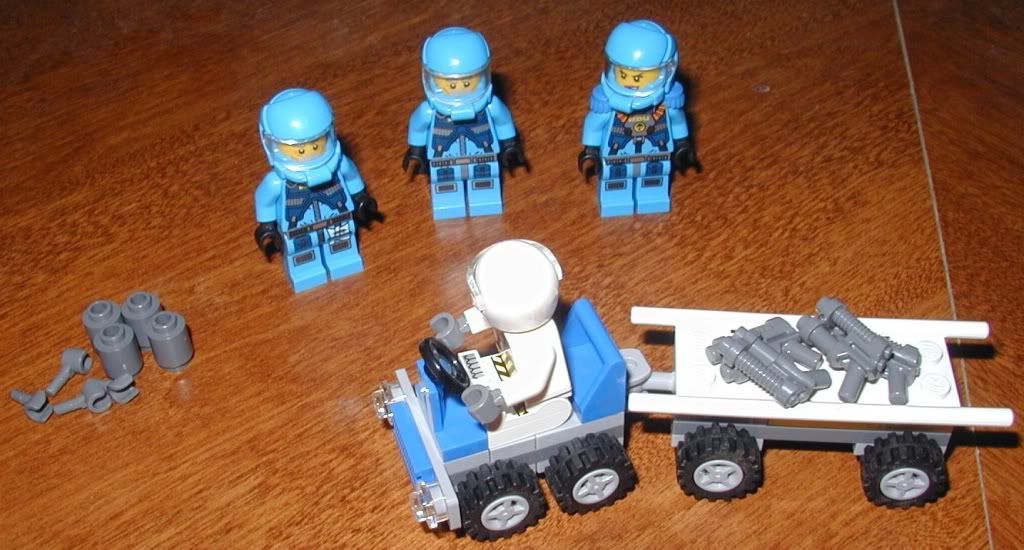 Scientist 1st Class Bogart: I zee dat joo har hall vaitink phoor me. Hexcellent.
Sue: Show us what you've got, techie. We don't have all day. Unity has not been achieved.
Bogart: Az joo zay. Vat I haff heer vill changk de faze off varfarr fooreffar.
Sue: More demonstration, less torturing of the language please.
Bogart: Oh ferry vell.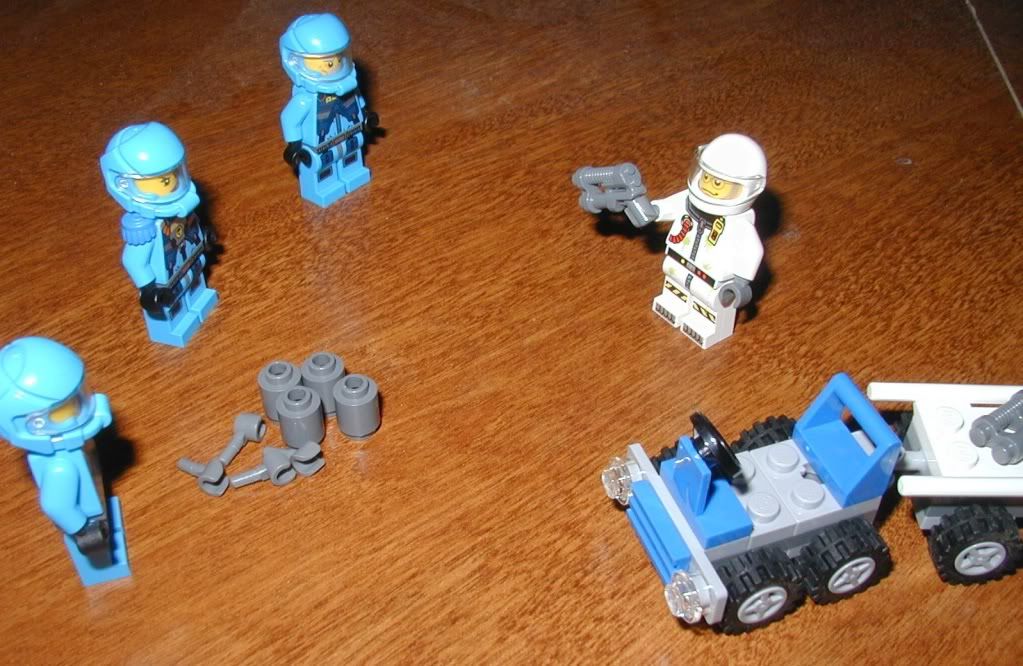 Bogart: Vat joo zee heer iz de ztandart veepon off ze Akkan Dosh Unidee. Id iz eh tveen-barrall zemi-ahtomattik hant-gun. Has de recend Hoperazion Kobult prooffed, id iz not zufficiendly potent.
Bogart: Drooper, vood joo hant me dat kleep pleez?
Winch: Yes sir!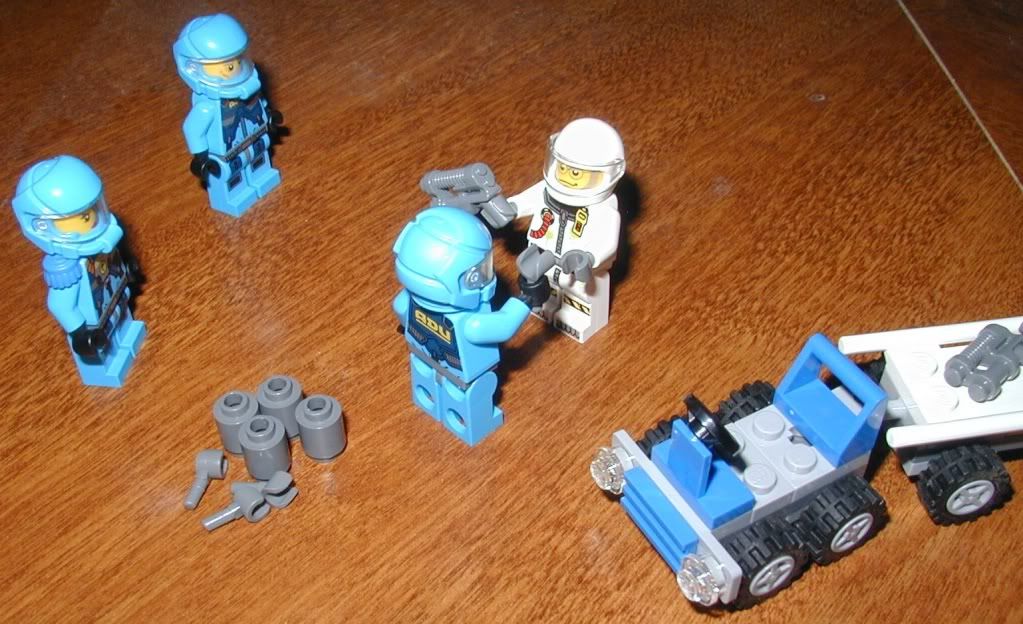 Bogart: Tank joo. I vill be zhowink joo how much de veepon iz improoffed by ziz zimple modification.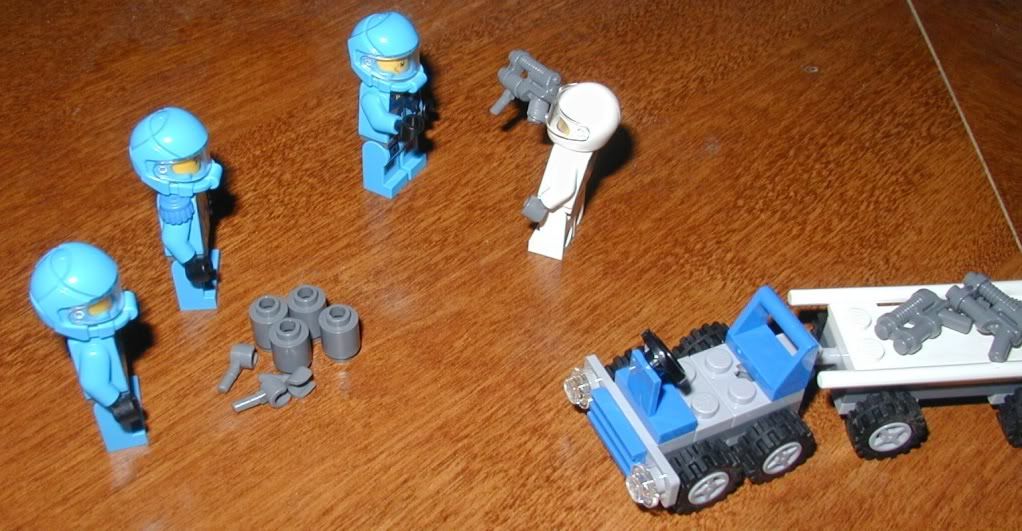 Bogart: Zimply attash it like zo. Joo, vould joo pleez to tezt de new gun?
Kagney: Yes sir!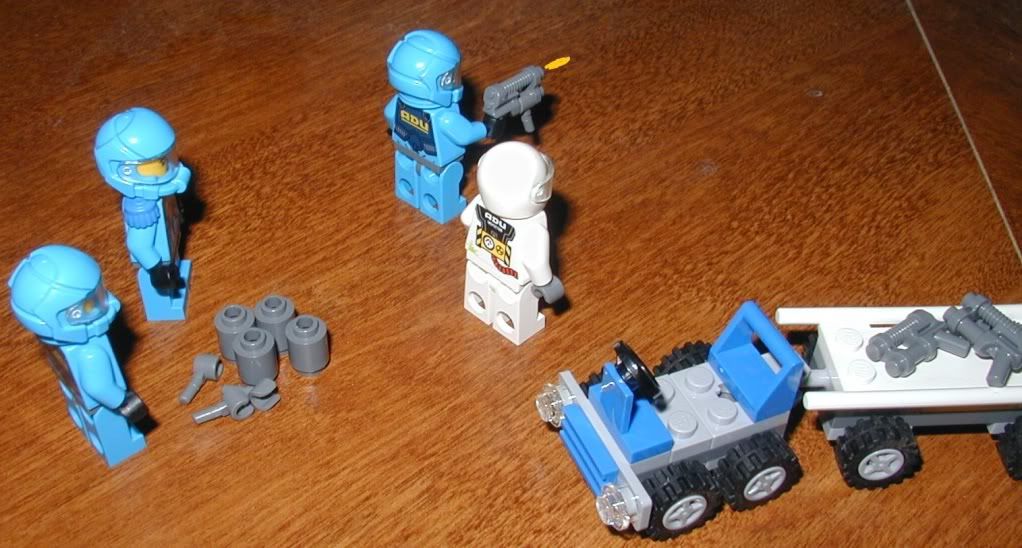 <cue impressive rapid fire sounds>
Bogart: Az joo can zee, id iz ferry much better. But, id iz not goot enuff. Id haz better rate off fire, but id ztill lackz de stoppink power.
Bogart: Vood joo pleez to hand me de large zylinder?
Winch: Yes sir!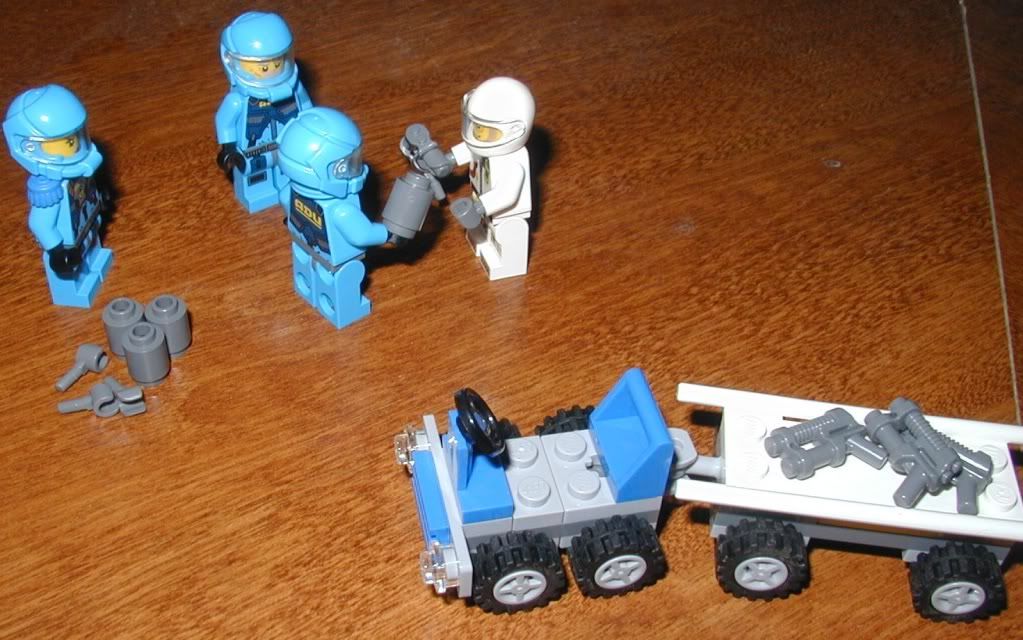 Bogart: Tank joo. Diz vill attach do ze front off ze veepon, like zo. Now vatch haz I fire id.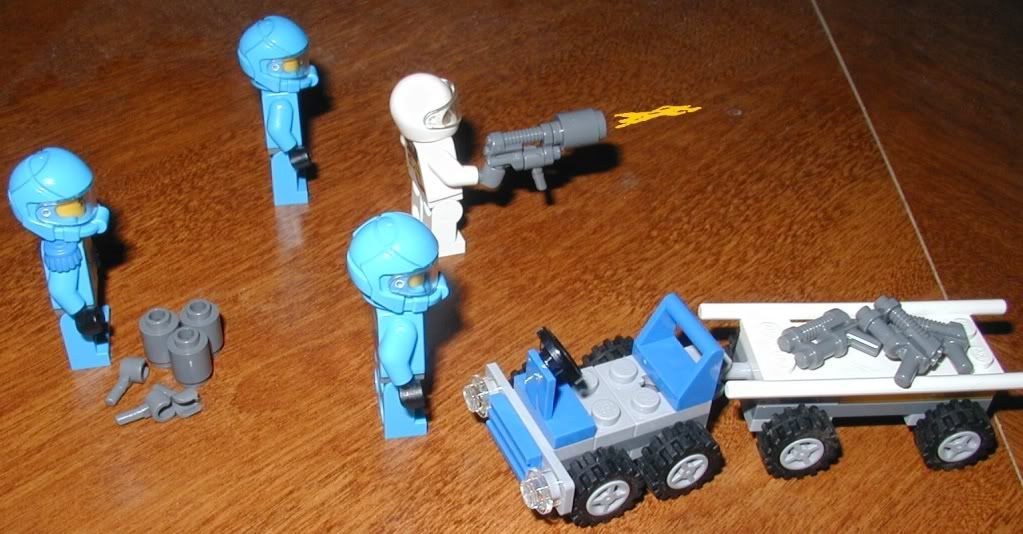 <cue more impressive gunfire sounds>
Bogart: Haz joo kann zee, id now both fires faster ant hids mooch harter. Vith de new magazine ant barrel, ve now pozzez a veepon mighty enough do forz our vill on de galaxy.
Sue: Most excellent. I trust that these... adaptations will be readily available to our front-line units?
Bogart: Produktion off ze relefand pardz haz alreaty begun. Az joo haff zeen, de upgrates kan be appliet in de fielt vid minimum efford.
Sue: Then may it be that the advent of the Unity is at hand! The Akkan Dosh will bring purity to the galaxy, and this new tool will be the symbol of our just and necessary power.
Winch: Yes ma'am!
Kagney: Yes ma'am!