Turns: 0
Verge Velator, a system on the edge of Trattorian space.

Hidden in an asteroid field a star fortress sits. Now home to Siri, the despotic ruler of Trattoria.

A meeting of the Third Alliance occurs at this very moment, being beamed across the Brik-verse, the Uber-Kaiser himself may himself be watching.

"Welcome ambassadors of Akkadia and RIN. Our war with the AN is proceeding well. The master plan is beginning to unfold and..."

"Don't give us lies, you power tripping cow. This war is stagnating faster than maniac beer in the sun."

"Might I suggest you hold your tongue or risk losing it? The plan is in place and the end game is nearing, we simply need to weather the storm and victory will be ours for the taking."

"We just need to finalize the details..."

*PFfTtZz* The PA crackled "This is ops to Siri, we are picking up a mass of ships heading towards our position, do we have any planned guests?"

"It seem this secret base may no longer need the prefix, ops send a formal message to the TA, we need extraction, if they haven't started sending it already. Gentlemen, I hope you both came armed as against my instructions?"

"Did you expect anything less?"
Just what this forum needs, another battle of digital star ships in digital space! With Colette's permission this is a battle to try and bump off Siri.
Signup is a bit different than normal, anyone can sign up as long as they have an LDD micro-fleet I can use. Just post below the links to the downloads (preferably uploaded to the wiki), a picture of some troops for boarding action, and whether you're fighting on the AN or TA side, or are completely independent. I'm going to say there's unlimited slots on either side with the understanding that more people taking part means fewer ships per faction. Sign-ups going to be open for however long it needs to flesh out the fleets.
-----
Third Alliance
-----
Siri Loyalists--Robot Monkey
Bavaria--Silvadream
Republic Of Industrialized Nations--Robot Monkey
Briktoid Automata--Whiteagle
-----
Allied Nations
-----
Praetorian Empire--Thesson
Trattorian Rebels--Colette
Realm of Storms--Stormblessed
-----
Other
-----
Secret 1--Withheld
Secret 2--dilanski
Objectives:
TA
-Safely rescue Siri and the ambassadors
-Make sure no information about TA plans is captured
AN
-Capture/Kill Siri and the other ambassadors
-Retrieve TA plans (Siri's Makbook/Capture Siri and Ambassadors)
Any ship can dock at the station and send in troops, with each red door in the station corresponding to a docking port. the Ambassadors and Siri count as being rescued/captured when 10" out of the asteroid field. The Ambassadors and Siri are automatically under the control of the Siri Loyalists unless there respective faction joins in.
Station field overviews: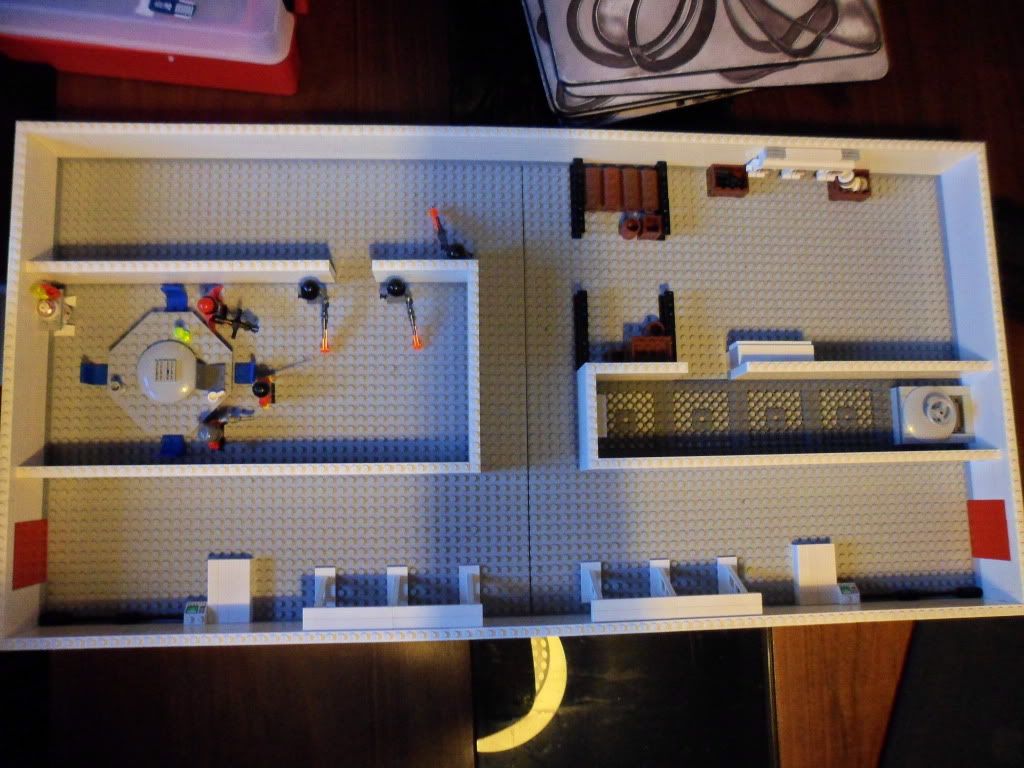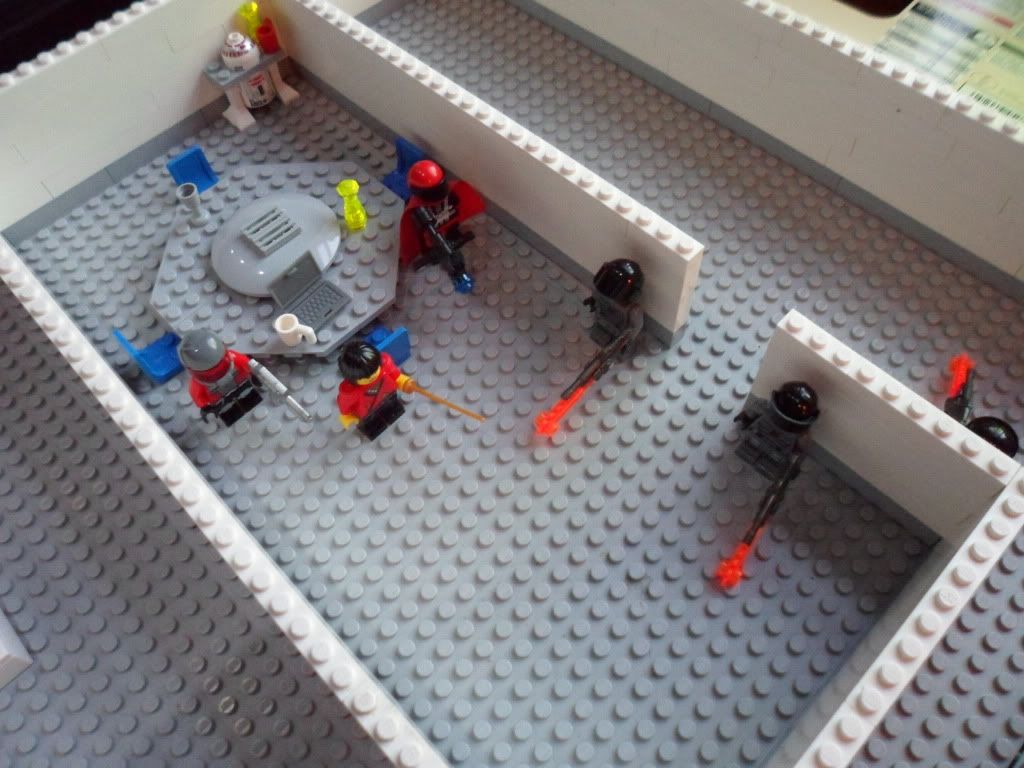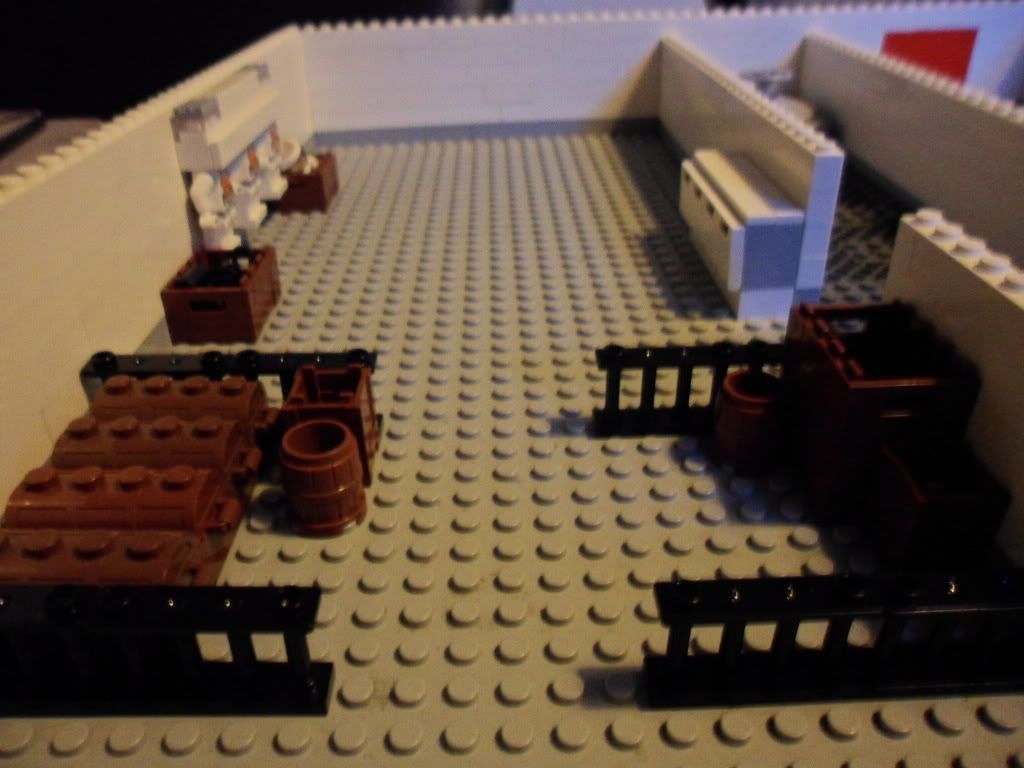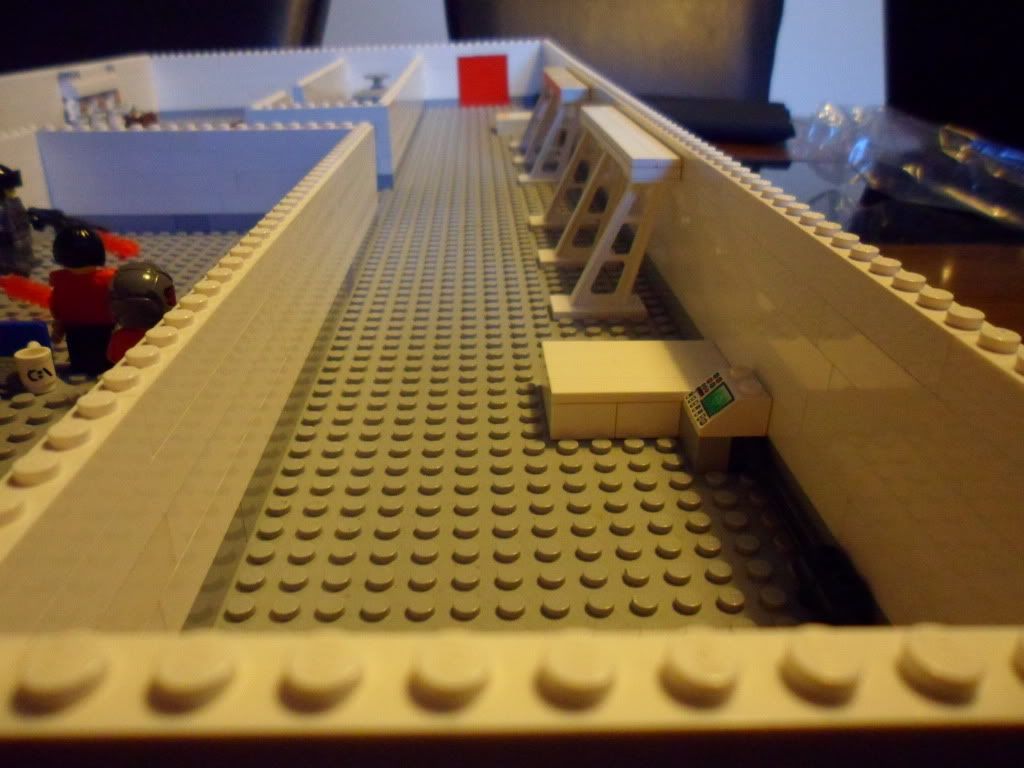 Also thanks to Colette for providing asteroids.
Space overviews will be posted when the forces are assembled.