Hey all,
So I was messing around with some templates on MSE today and had an idea for brikwar spell cards. I tried to make spell-based magic in the past, essentially based on the warhammer/mordheim system. I really do like the flexibility of the Supernatural Dice Pool. There has been a passing comment that Use Ratings for spells are being eliminated. I don't know what impact that has on the Supernatural Dice system as a whole, if it is being totally revamped, but for the following material, I will assume the rules are staying basically the same as found in the Rules thread elsewhere.
So my idea? As I've played battles with wizards, given the narrowness of cliches, I have gravitated toward various kinds of spells limited by the number of Supernatural Dice I have available to manipulate. That got me thinking, why not make reference cards for those basic spell effects? Bam...idea born. Granted, the cards I've cooked up pretty narrowly apply to the mages in my army, but I think this sort of pre-planning will help me in my battle decision-making.
The following cards are suitable for a "Fire," "Dragon," or "Elemental" mage with a Supernatural Dice Pool of: 2d4, 2d6, 1d10 -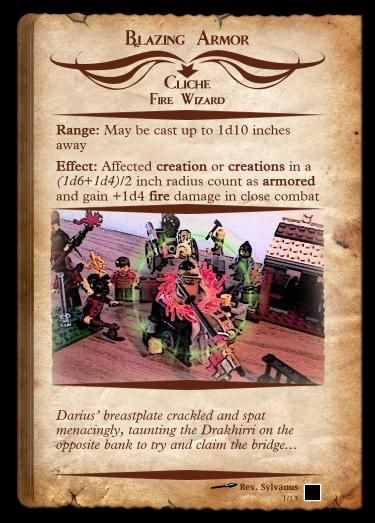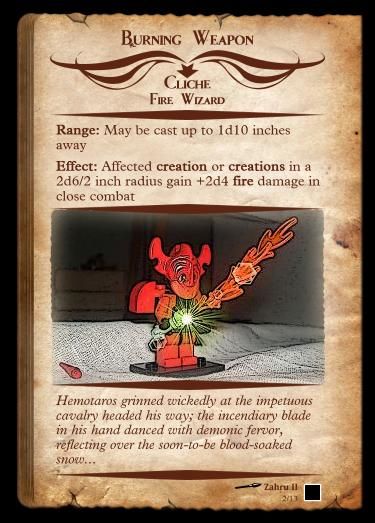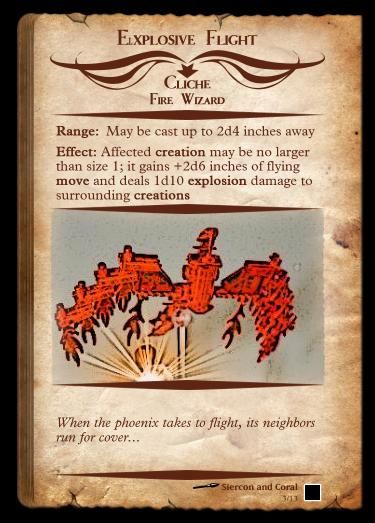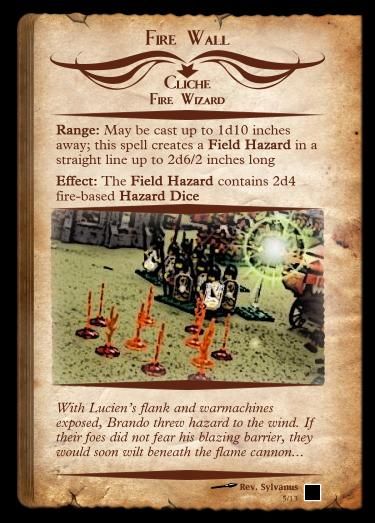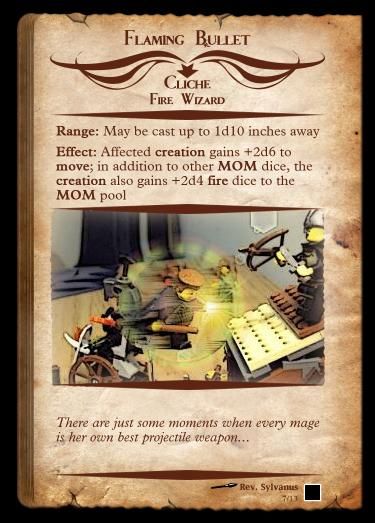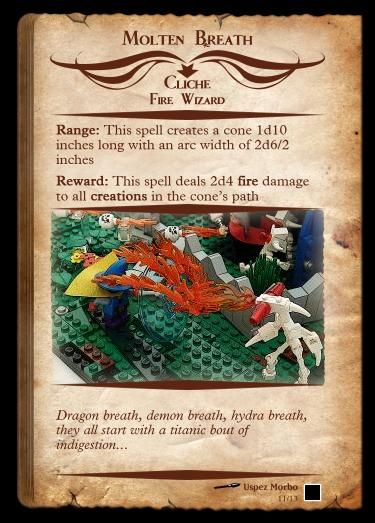 The following four spells I marked "Epic" because they apply to my head wizard with a SD Pool of: 2d4, 2d6, 3d10 -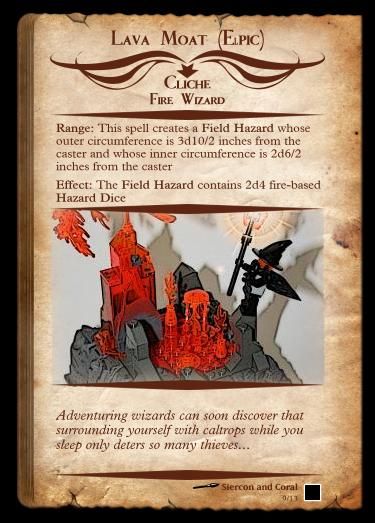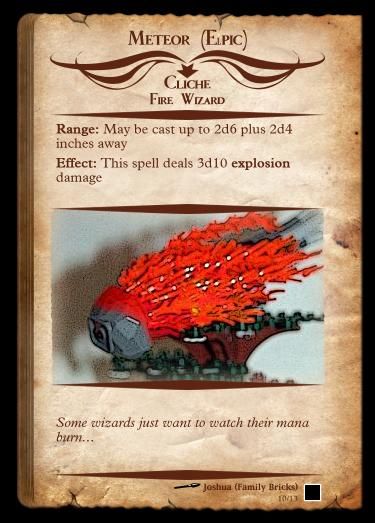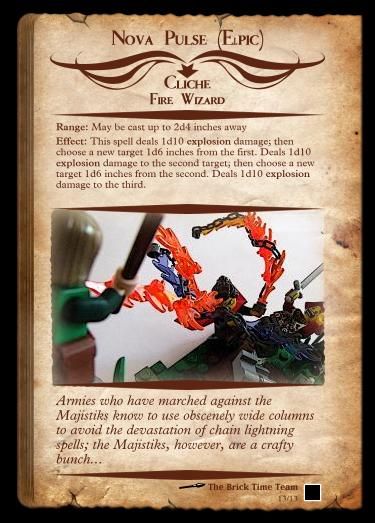 Enjoy.