(yes, the windows are all messed up in the pictures, but trust me, they look better on the program)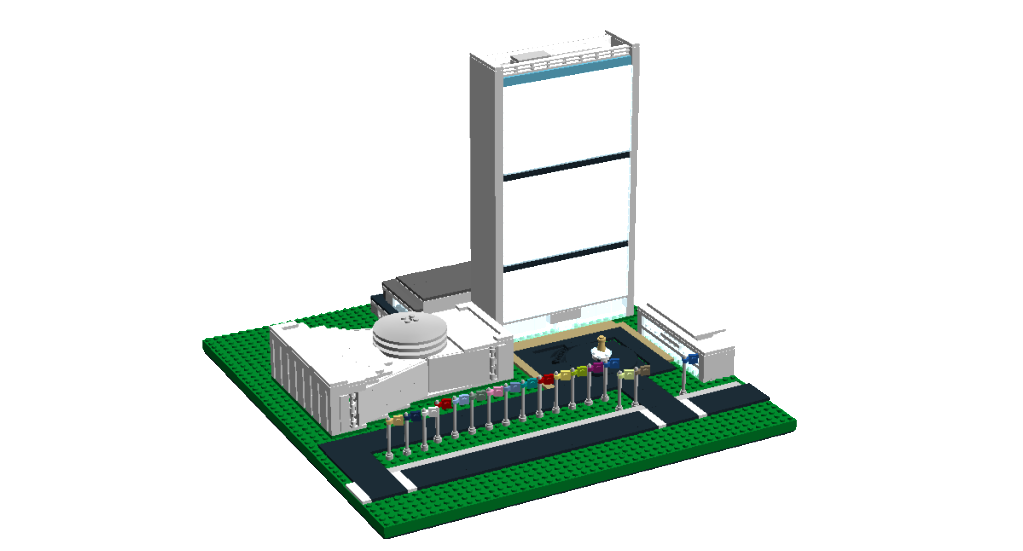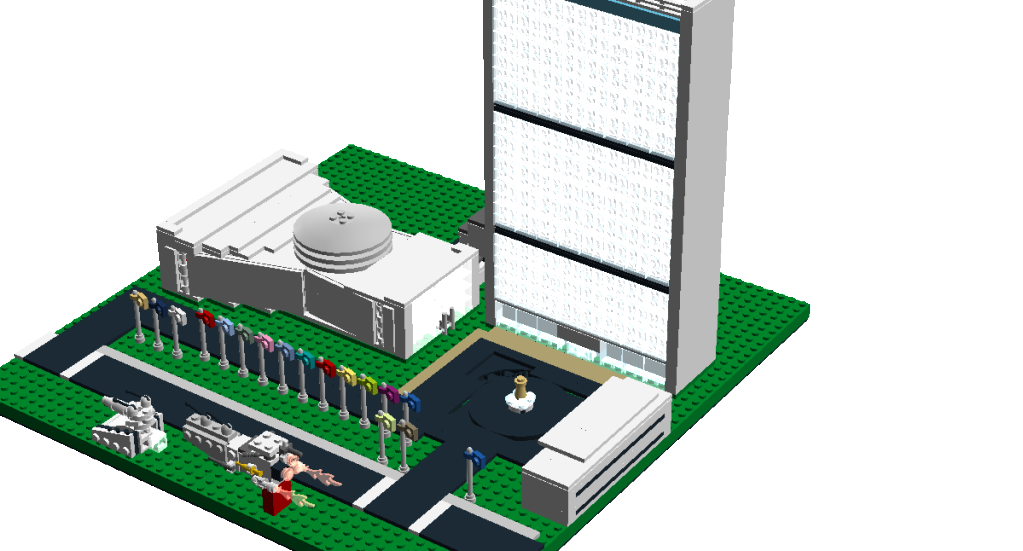 I included a to-scale model of a Trattorian Midgetman frigate and a super-tank. I built the building to Scythe-scale so his ships are compatible with the model.
I have all the pieces need to build the model IRL except for the General Assembly dome, (yes, even all those trans-blue tiles, buying two AC motherships at 50% off has its benefits), but obviously, I'm not going to be able to build it for quite a while. Maybe next year.