AND HERE'S TURN 1: I followed all the orders i already received. If you got any questions about factions and weapons n stuff then pm pls. (Or post it directly under the thread)
First a Overwatch for the Assyrians , the Immortals and the Space Knights so you know now which troops you got on battlefield.
Assyrians and Space Knights (More units will come!)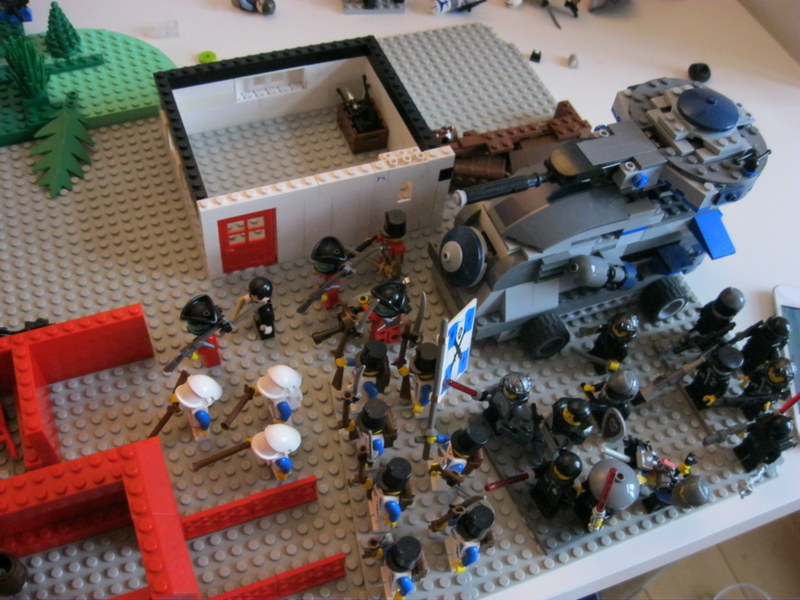 And the Immortals and Brits (Back-up on the way!)
It may be that the little factions receive some more units too! But no guarantee!
Space Pirates (Sethniski):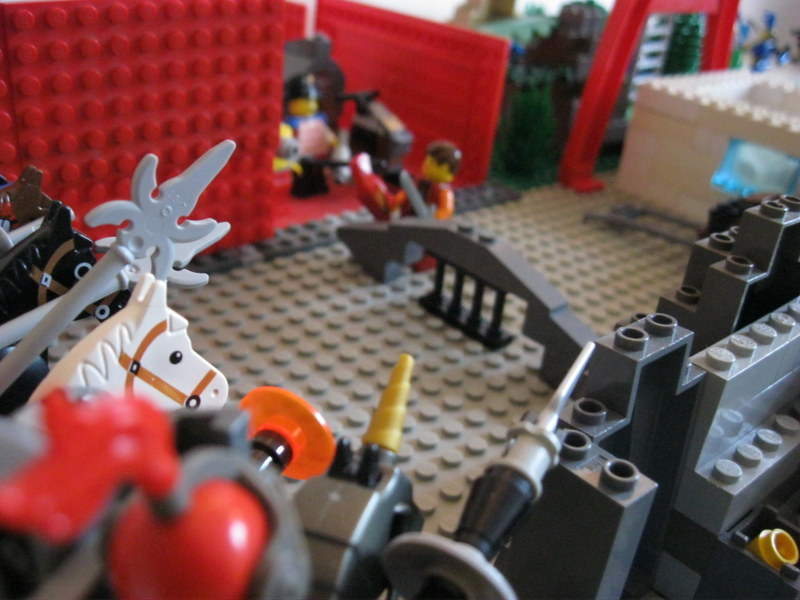 One brave pirate must go first...But hes lucky and survives the response fire of Le Duc de Badass (after that action i decided to not make any response fire in the Battle)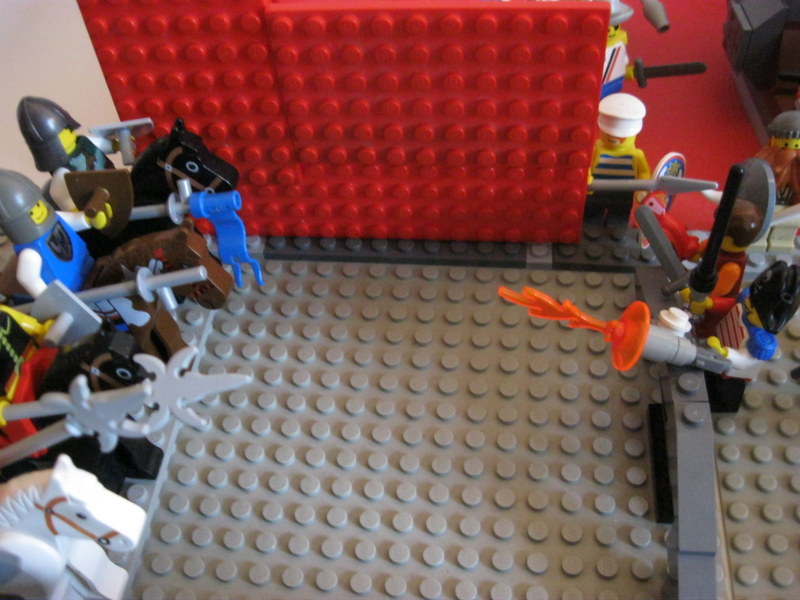 Captain Bigstick the Pirate Hero moves up to the fence. He fires at the Space Knights!
FIRST BLOOOOOD! One knight is unlucky and gets killed! HEADSHOOT! His horse survived though..
Another Pirate moves up and shoots at the TBMG but he fails...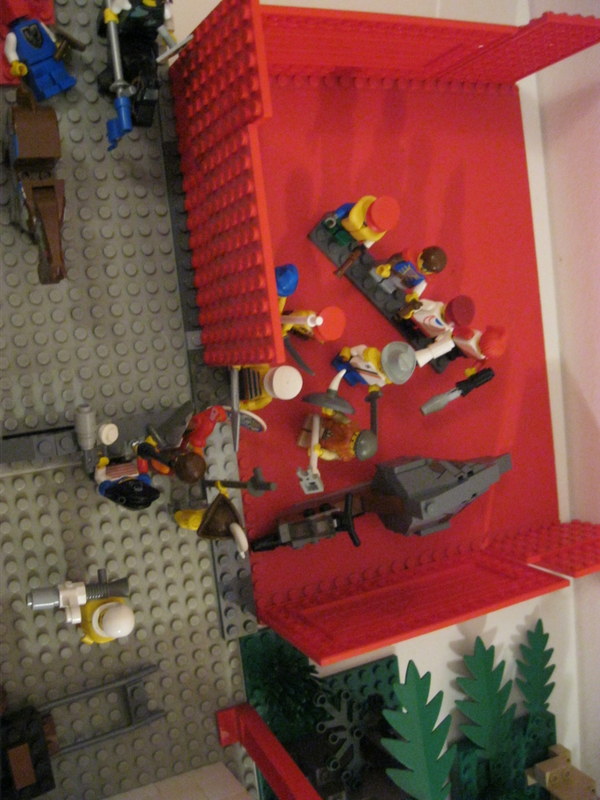 The other Pirates just move up to get in the battle. (Bad pic
may cause neck problems) ( I know on the original pic the wall didnt exist but i does now sorry for that)
The Britannian League (Silverdream)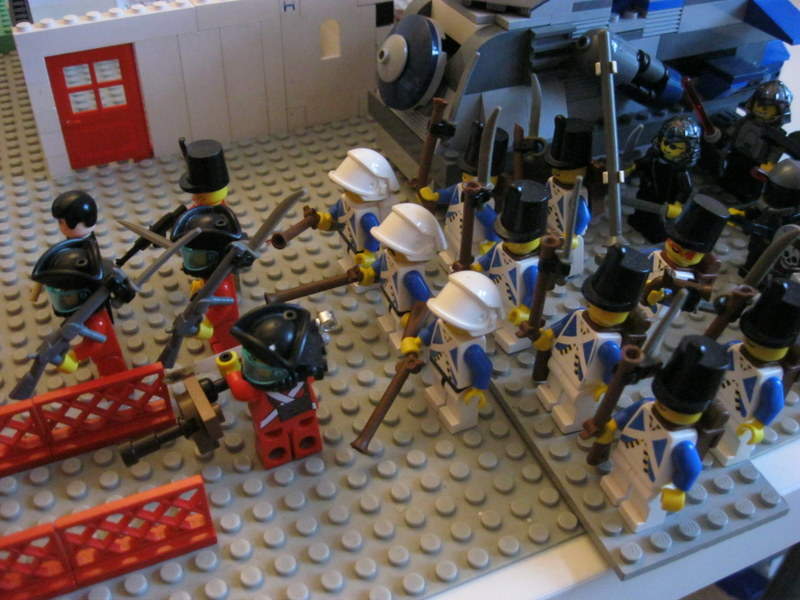 The Brits are ready for battle. And they have some sneaky tactics..
The Minigun soldier moves forward and fires at the wall. It breaks! (All mini guns or machine guns can fire 2 times per round! And they can combine their fire to one burst)
The other 2 redguards are moving up and they try to kill some Blue men!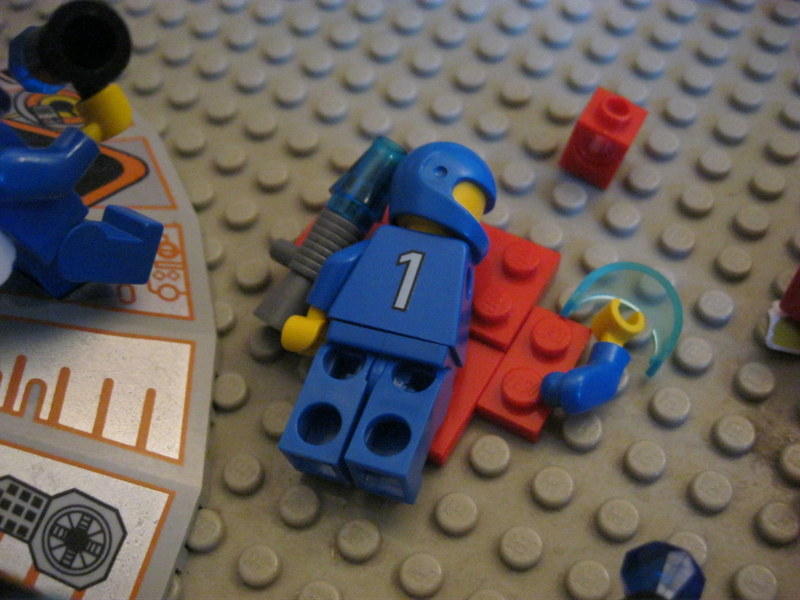 1 Redguard misses but the other one makes it better! One Blue man less.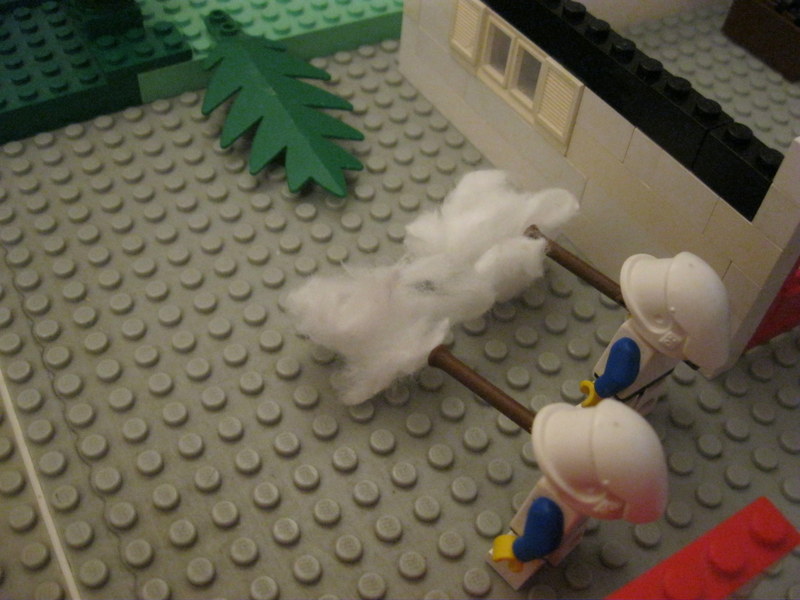 The Line moves behind the 2 Skirmishers while the other one moves into the other part of the House (James "Peach" Bond aswell)
The 2 Skirmishers are combining their fire on a Orc Lifeguard! ( I know this wasnt your original order but they couldnt move up so fast)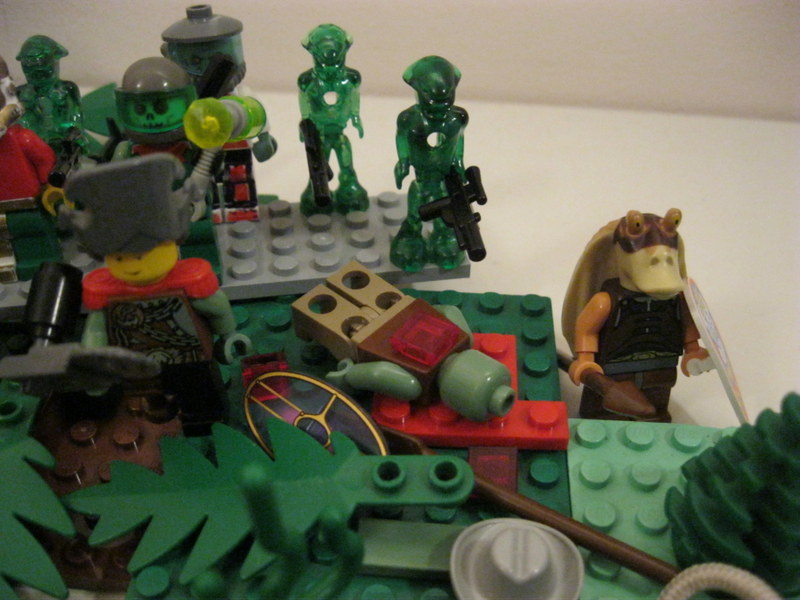 The Orc dies.
Ninja Bro's (Germanico)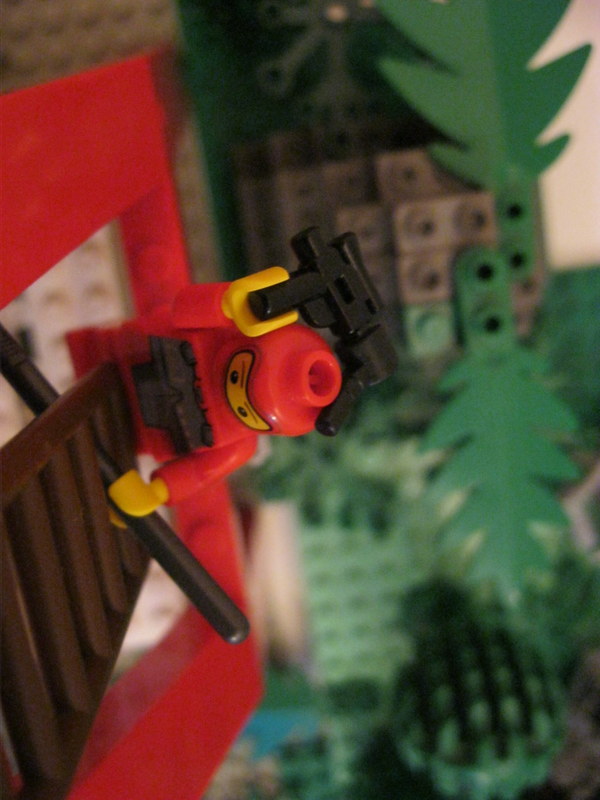 My guys arent very entertaining. One Ninja fires blind over the shoulder whilst climbing but fails.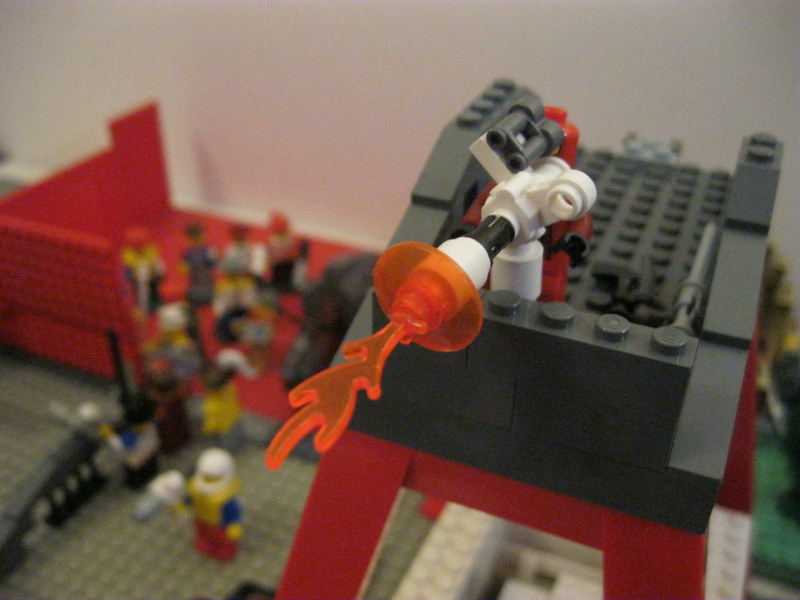 The other one takes the white canon and fires and TBMG! No hit..
MORE COMING SOON (IF I GET NEW ORDERS
) (DEADLINE NEXT WEDNESDAY)