Plot: The war with Kerrat has come to a standstill, but the Falx incursions into the Kingdom's lands continue. With no word from Sir Garth's Northern expedition to destroy the Undead, Queen-Marshal Lara wishes to end the foreigner's threat as soon as possible. To this end, she has called the Crimson Crusade, gathering her followers for a counter-attack into Falx lands.
Intro
Princess Lorreaine: "You called for me, my queen?"
Queen Lara: "The time has come. Tell the men to get ready to leave, and send me General Kage and General Fishstache. I have need of them."
"As you wish."
"Greetings gentlemen. I'll have to inform you, the Falx have created another large portal."
Jubei: "What? We've smashed their positions countless times! They couldn't possibly have had the time to build one!"
"Indeed you have, but I
let
them set up this one, pretended I failed to notice it. For our invasion of their world, we'll need to capture a portal of our own, and it's beyond our abilities to make one. I want you and your Hitokiri, along with Fishstache's Water Demons, to go there and drive out the Falx. My mages will guide your way, but none of our other forces will interfere."
"Milady?"
"We'll move through as soon as you capture the portal. I want my forces to be fresh when we reach the other side, as there's no telling what will be waiting for us. You'll stay behind and guard the portal. If our Crusade is beaten back, you are to destroy the portal."
"We'll depart immediately!"
Falx encampment, a few days later
Captain Mustachio: "Sir, a large group of Hitokiri is headed this way."
General Alejandro: "Hah! Tiresome gnats! They are too late! Take half of our forces and go drive them out!"
"Shall we abandon our fortifications?"
General Alejandro: "Don't tell me you are afraid of these barbarians, captain! The men are yearning for a fight, so go!"
Some time later...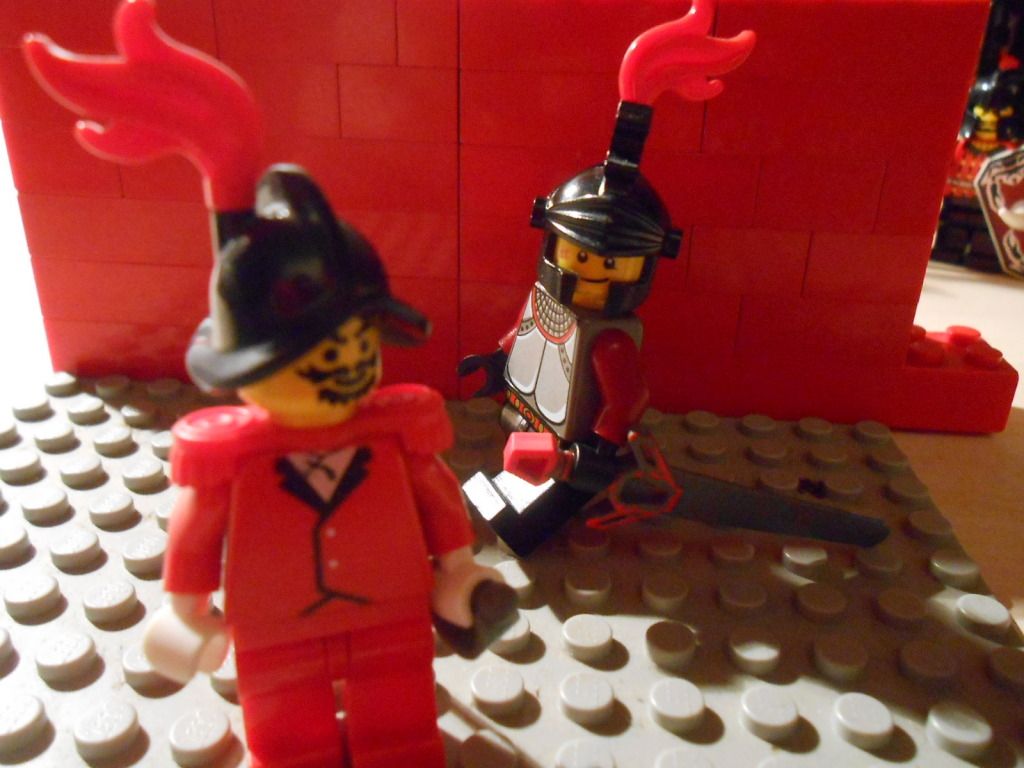 Alejandro: "Back already?"
General Croses: "It's me. You let our men walk into a trap, General. More enemies appeared as if out of nowhere. It's too late to fall back. Do I need to remind you one more defeat will mean I'm to take your place?"
"What?! Gather the rest of the men, we'll drive those barbarians out of the hills!"
Set-up soon