Cult of BrikThulhu
- lawmaster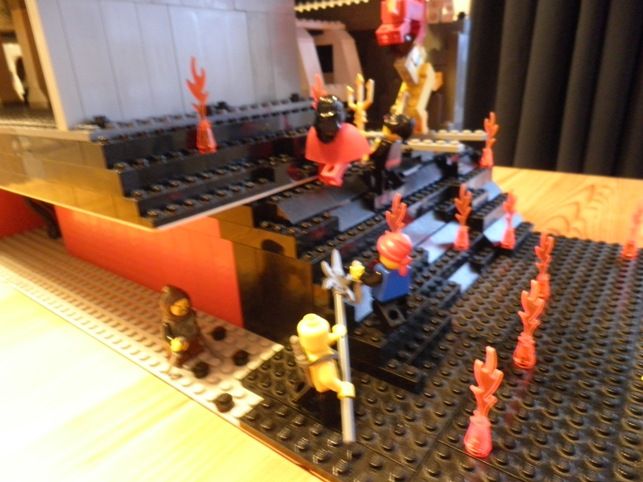 The cultists start climbing up from the crater.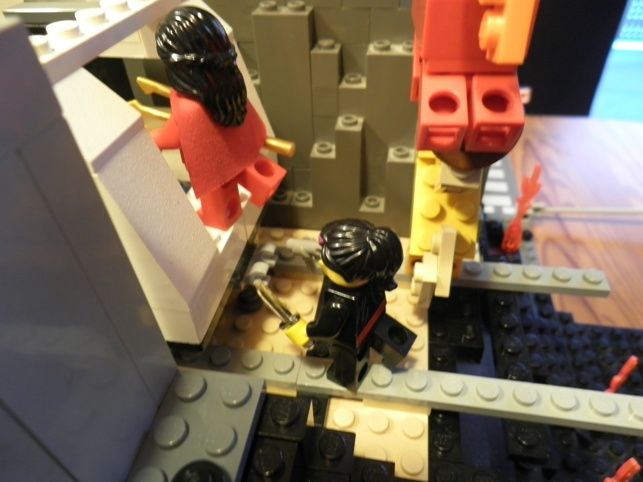 "Don't mind us pwnies, just passing through."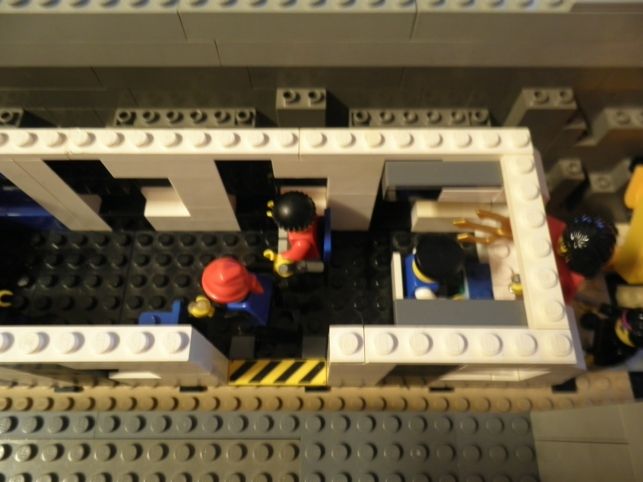 Once again one cultist sprints longer than the others and gets onboard the train.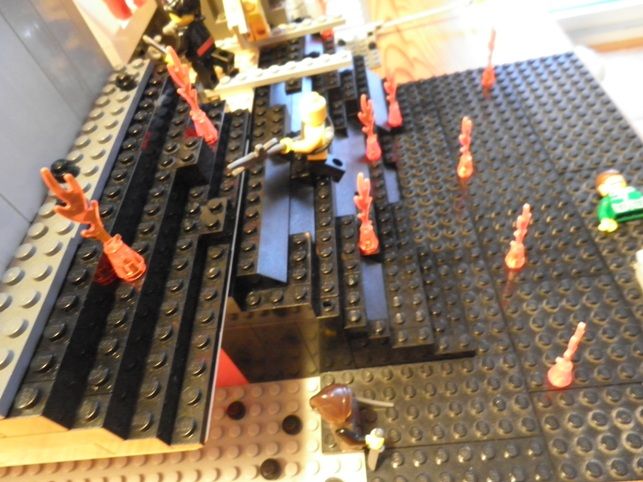 The short cultist is lagging behind however.
Vergilius Raskolnikov
- darkpaladin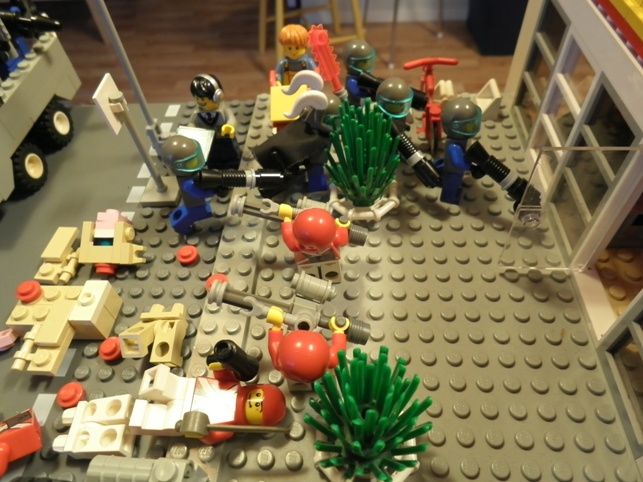 Vergilius and a few of his troops move around the Britannian flank!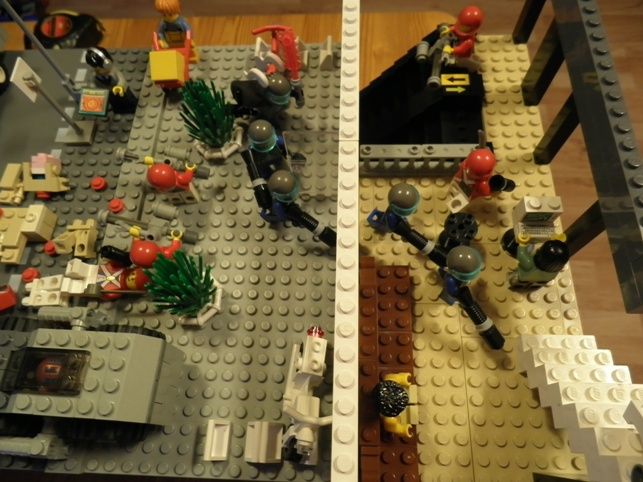 They move into the station building. Vergilius' low sprinting roll means that he gets left outside.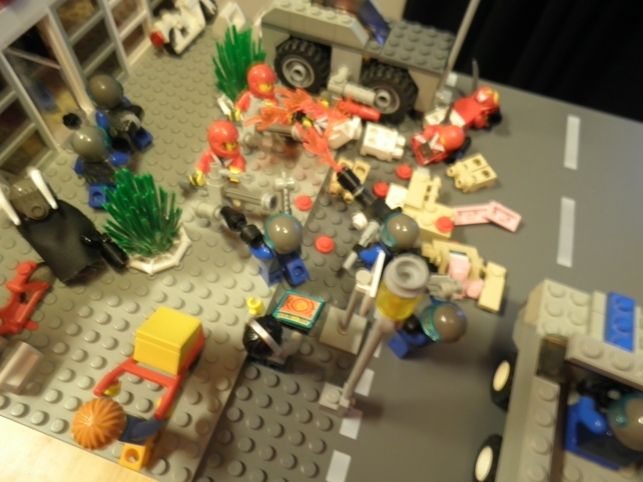 The A-Squad deploys from their truck and flames the Britannians.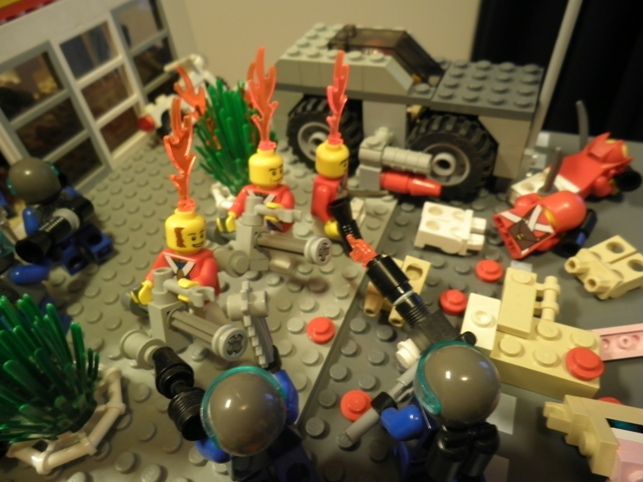 Three Britannians and one bush catches fire. The armored car withstands the heat however.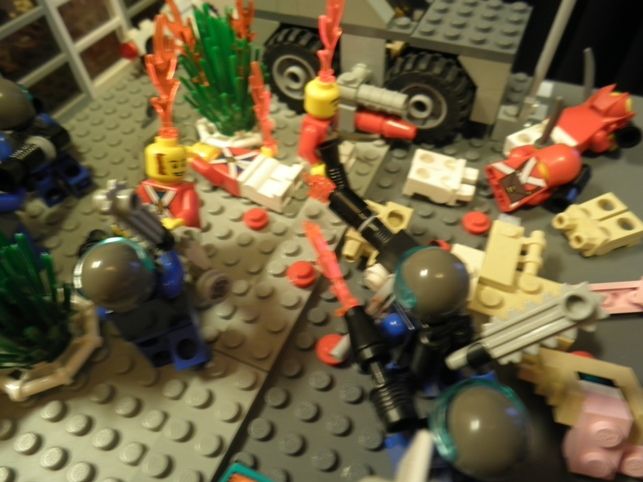 One Britannian is then shot, but the other survives getting chainsawed.
The truck swerves around to ram the Pwnies.
Nonavia goes splat and Scarcity loses a Size Point (leaving one). But the truck also loses a Size Point from the collision.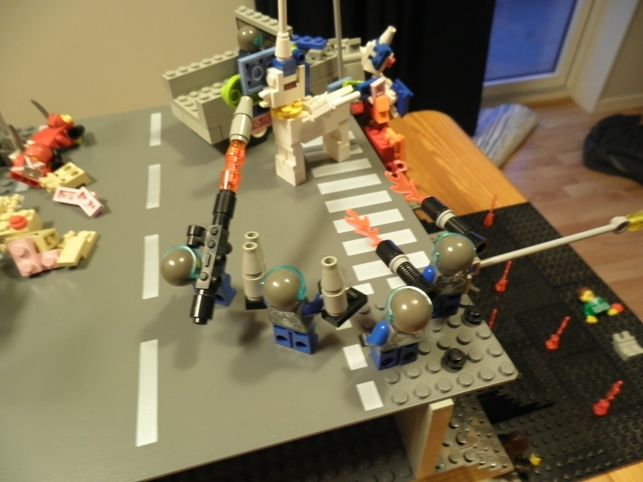 The rest of the troops then open fire on Princess Killestia.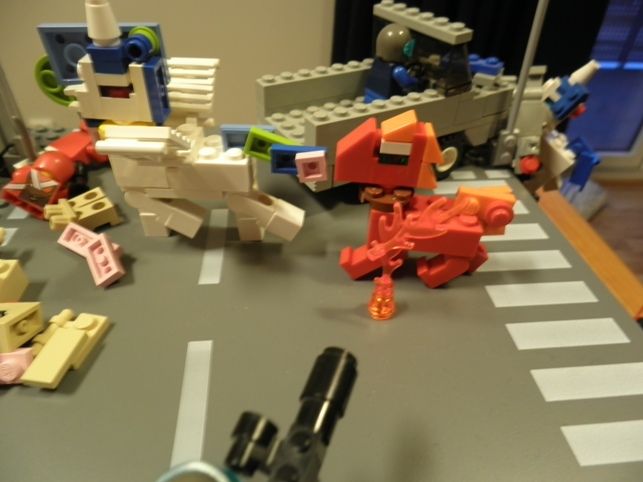 But she is redshirted (redcoated?) by Big Wackintosh. Being hard core he only loses one Size Point from the bullets and explosions.
Killestia gets ready to punish the soldiers who dared fire upon her. She calls down a chunk of the local sun to crush them!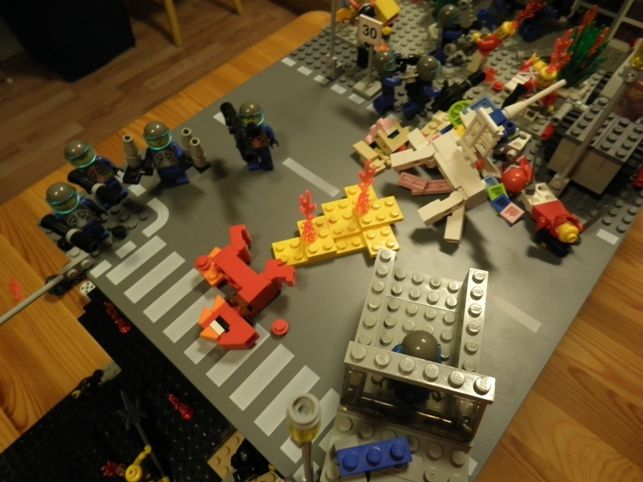 Her aim is slightly off though. Big Wackintosh is killed and Killestia loses one Size Point, leaving two.
Scarcity climbs up. It's time to use her horny powers against the Britannians.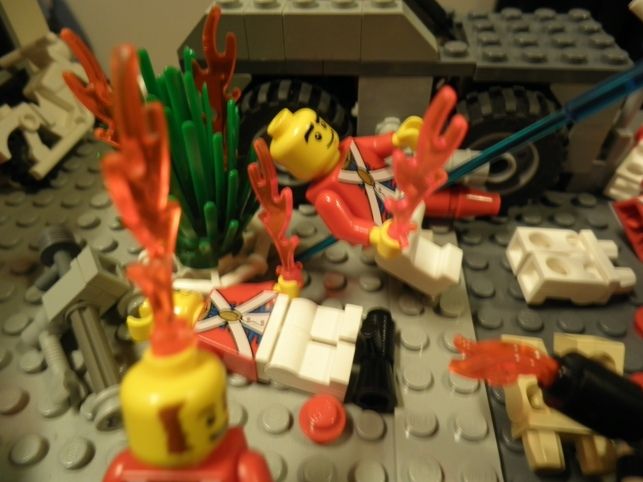 A magic bolt penetrates one of them.
Appletack also climbs up...
...and attacks Raskolnikov's truck driver. But he survives.
Civilians
- Natalya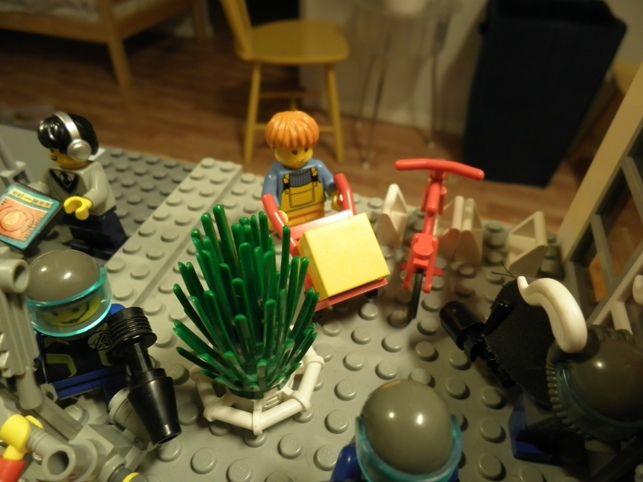 Ron the deliveryman has a parcel to deliver.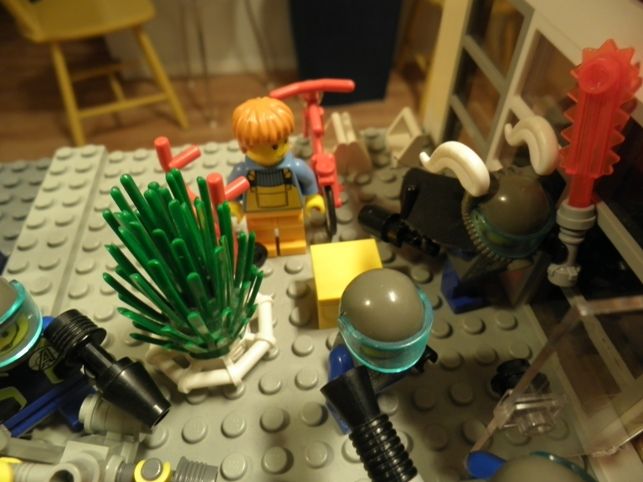 He delivers it right there, for some reason.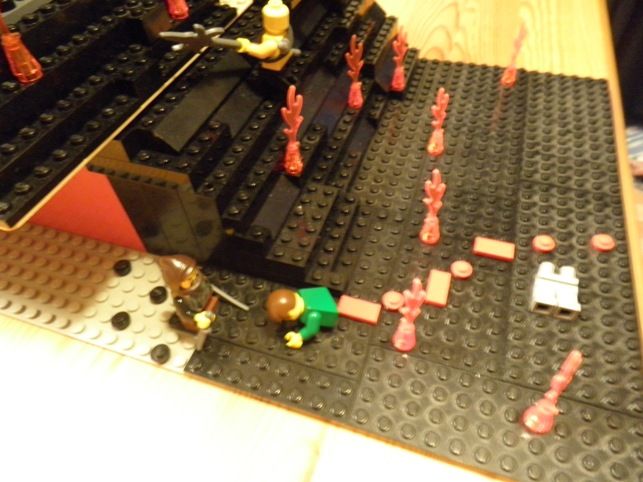 Hey, look! That civilian is still alive! He crawls over to a BrikThulhu cultist.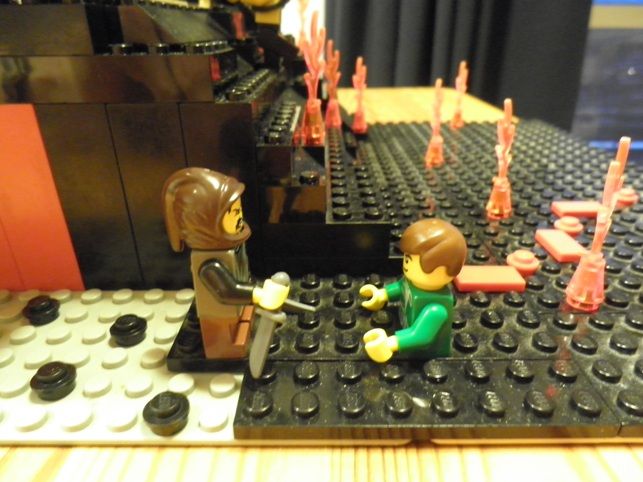 "Please... before I die... sacrifice me to BrikThulhu... so I can get possessed..."
"Sorry, BrikThulhu only wants virgins today."
"But I'm not... How do you define virginity, really? If three guys and a carrot - "
"Let's find out the easy way."
*stab*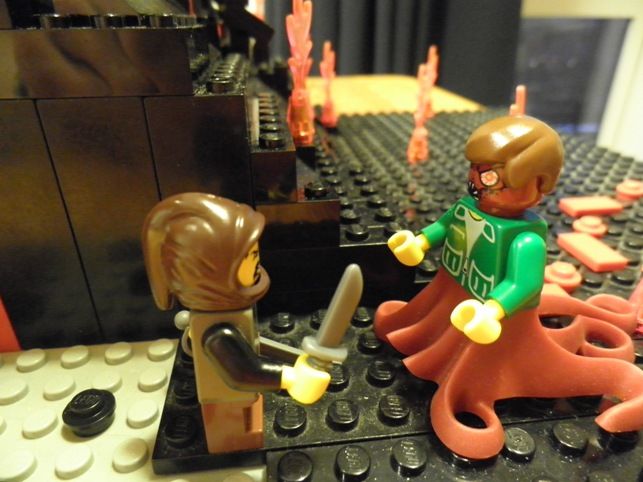 Well it worked. The civilian's body turns into a BrikThulhian monstrosity.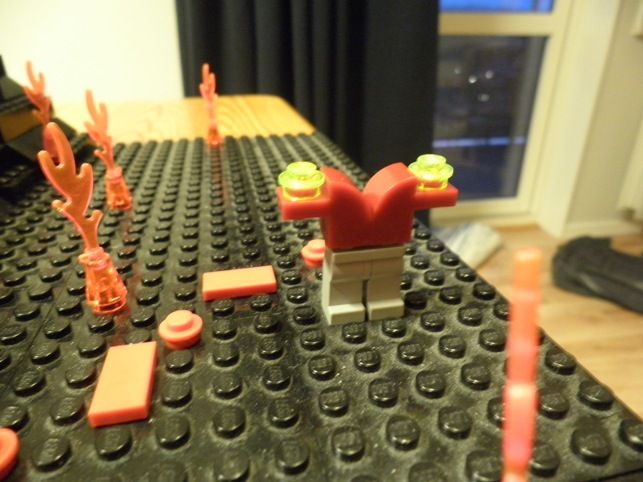 His legs too.
This man has been sitting quietly in the station for some time now, but the explosions and gunfire outside brings back memories of his time in the Prussian Monarchial Conflict. One of his eyebrows start twitching.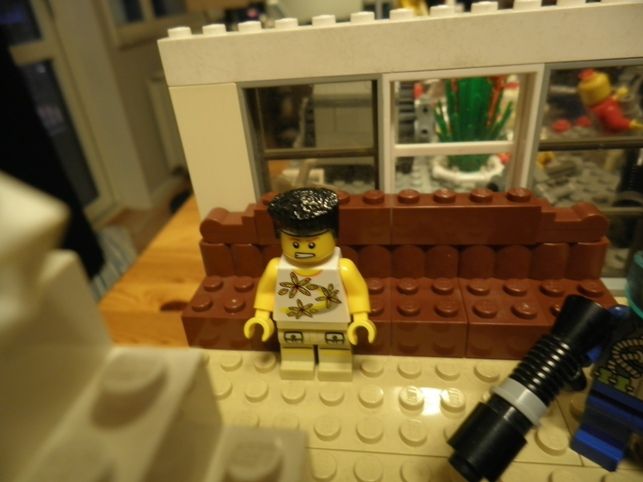 He stands up...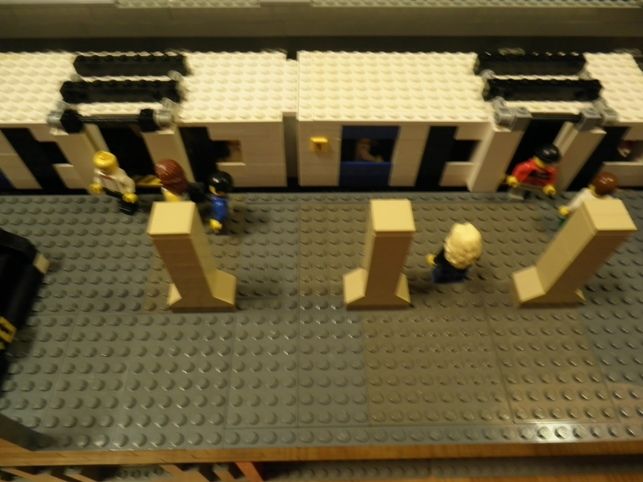 Down in the subway, a few people get off the train. Others are waiting to get on.
The Britannian Empire
- Scratch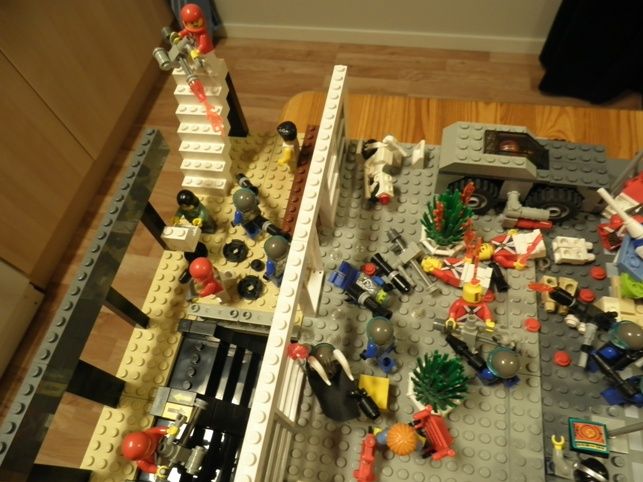 The heavy at the top of the stairs opens up with his machinegun, completely wrecking a table and lots of windows. He also kills one of Raskolnikov's soldiers. Machineguns are too heavy to be fired on the move, so it was quite fortunate for him that some enemies walked in.
The fire from a burning Britannian spreads to an A-Squader.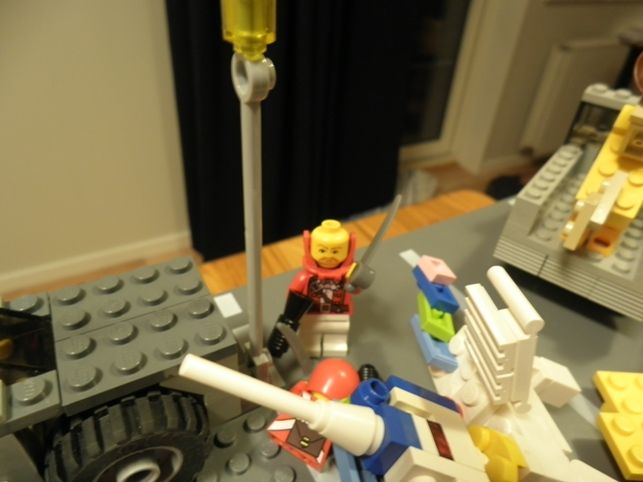 Colonel Stephen Weir gets up.
"We will retake that subway station! In the name of the Queen!" he shouts.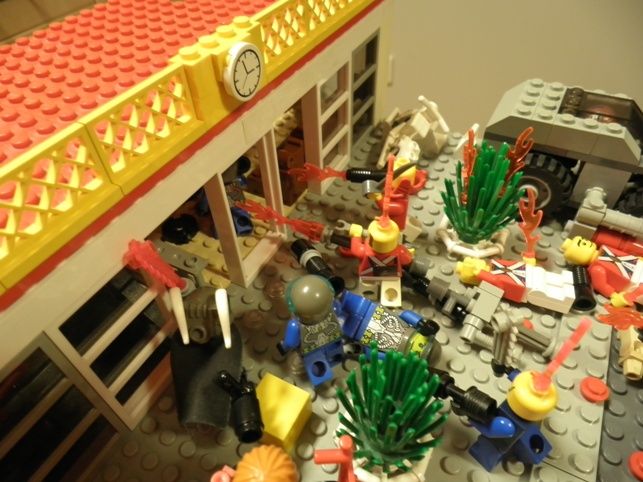 He and his remaining soldier charges in. Filled with patriotic fervor they fire while not only moving but sprinting.
One soldier and one computer nerd are killed...
...and they rush into the building.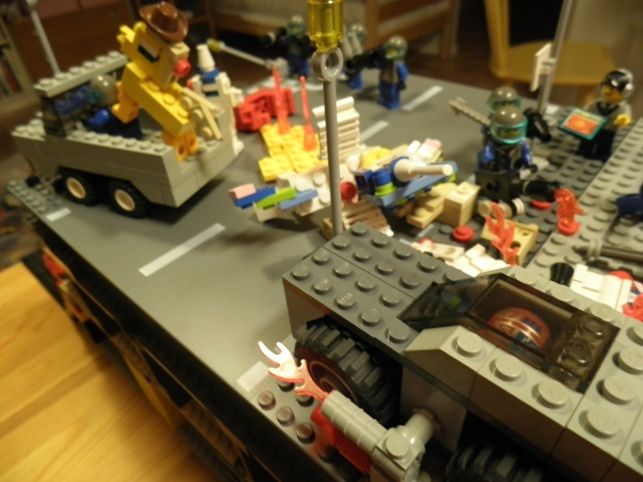 The armored car fires at the Pwnies, taking a Size point off Appletack. One left.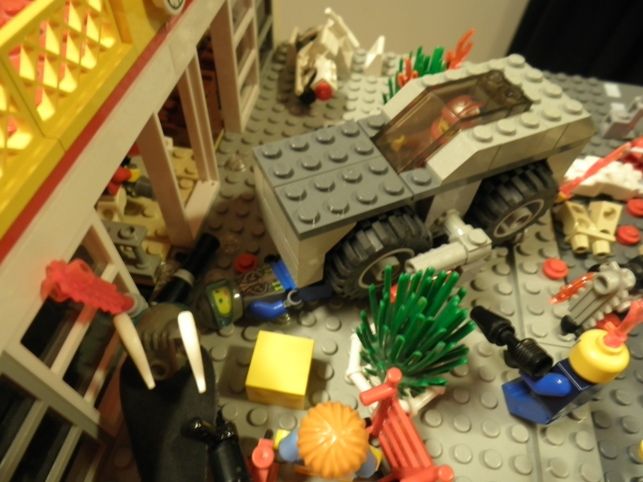 It then drives up to the station, mowing down an enemy soldier...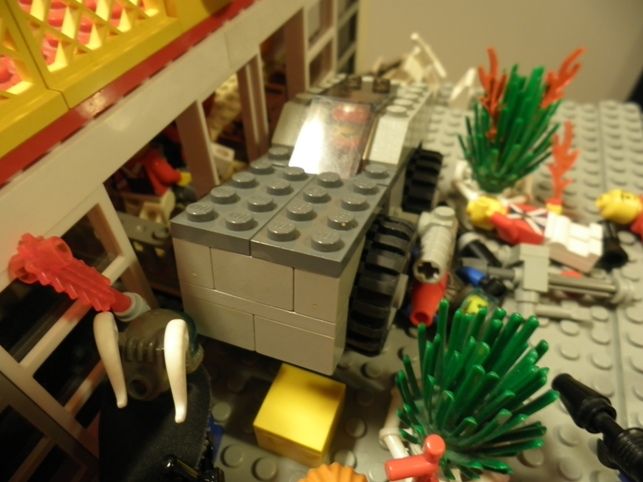 ...and parks in front of the entrance.
Two Britannian soldiers move below ground.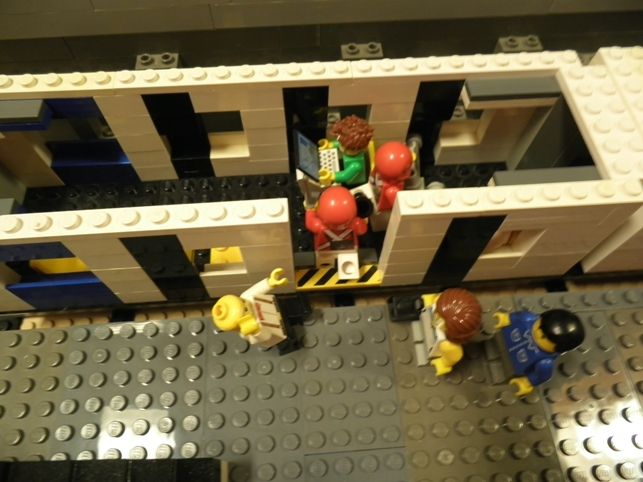 They push their way onto the subway train.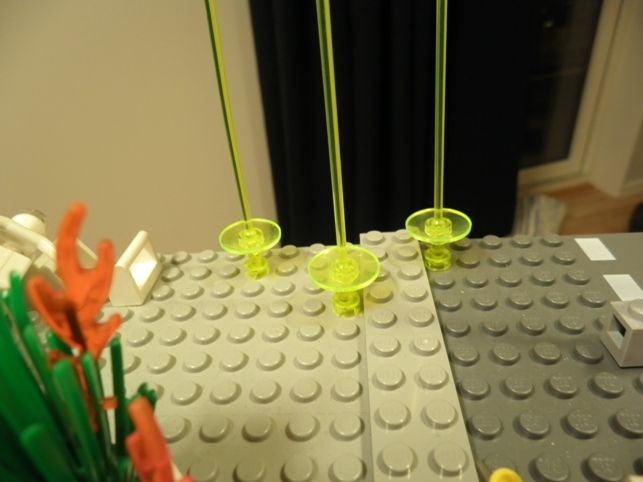 Suddenly someone teleports in!
Top secret faction activated:
The Avokhan Empire
commanded by mercury19
Soldiers from the Avokhan Empire has arrived on Wraysford! What might they be after?
Faction stats
Britannian Empire
- Scratch
Kills: 4
Units left: 6/9
My Little Pwnie
- Silverdream
Kills: 4
Units left: 3/6
Cult of BrikThulhu
- lawmaster
Kills: 1
Units left: 7/5+2
Vergilius Raskolnikov
- darkpaladin
Kills: 2
Units left: 10/13
Civilians
- Natalya
Kills: 0
Units left: 13/15
Avokhan Empire
- mercury19
Kills: 0
Units left: 3/3
Overviews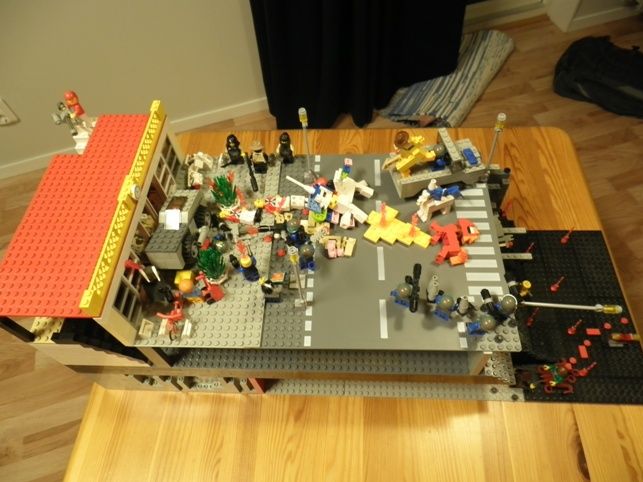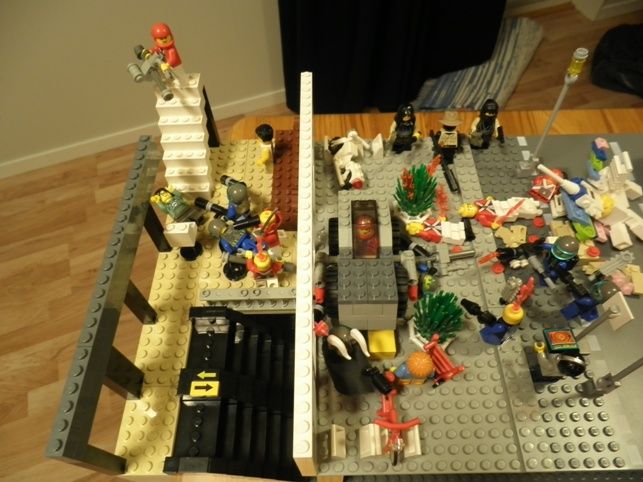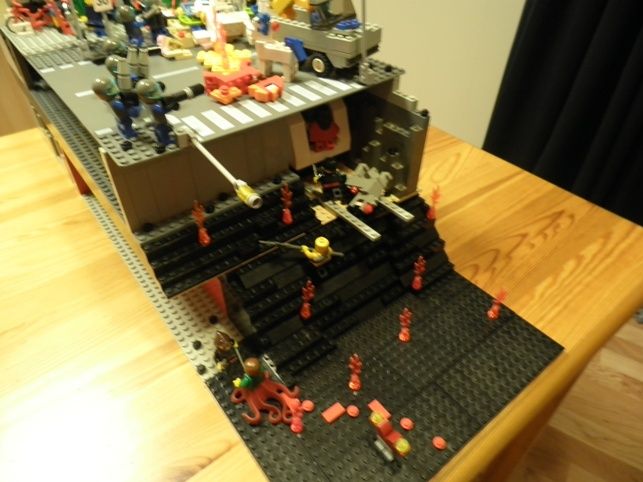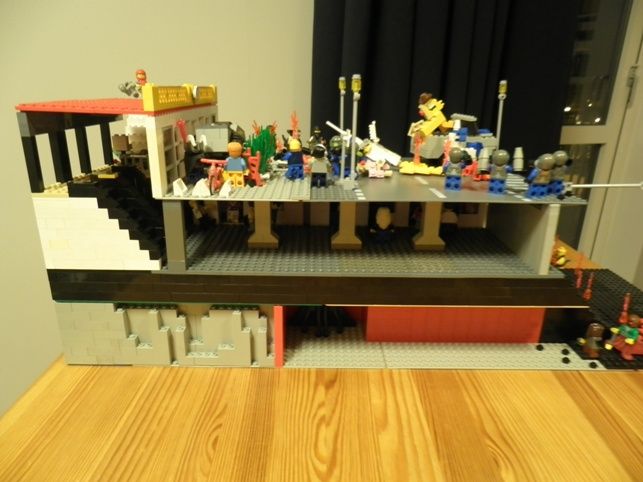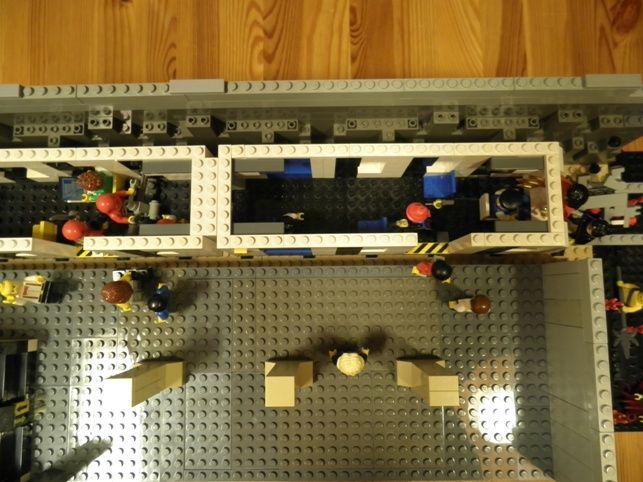 Send in your Turn 3 orders!