Britannian Empire
- Scratch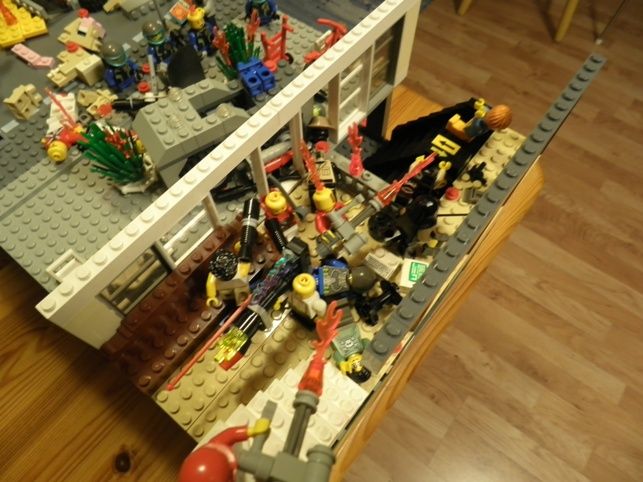 The Britannian machinegunners open fire on the Avokhan, splattering two of them.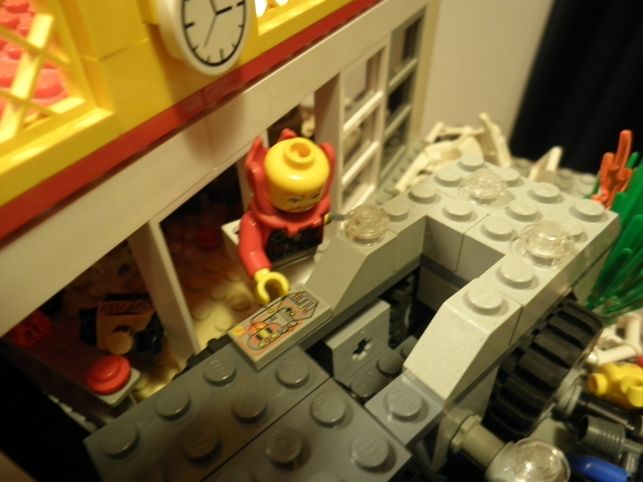 Stephen Weir runs outside and switches some wires in the armored car.
"This is a trick I learned from the al-Kind-of back in Spaceistan..."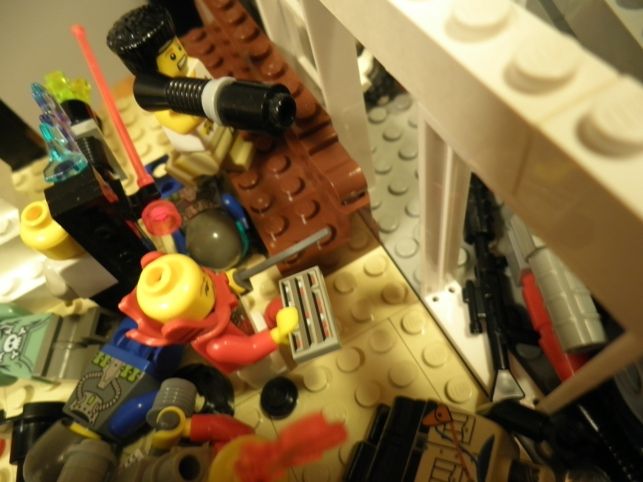 The car is rigged to explode, as soon as he triggers the remote detonator...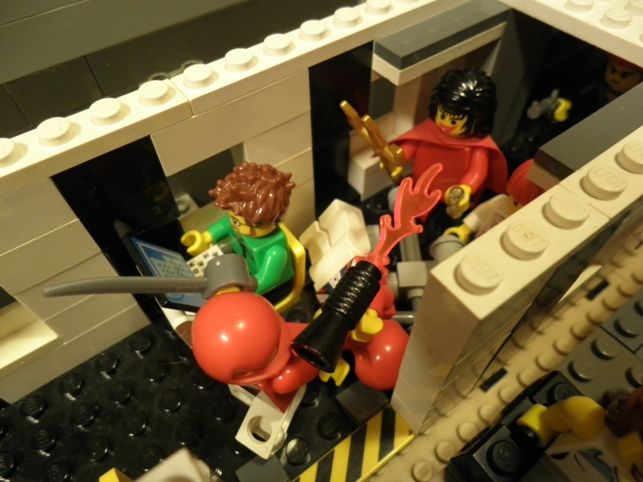 Down in the tube, a soldier shoots at Lavinia Davis...
...who is redshirted by a devoted cultist.
Vergilius Raskolnikov
- darkpaladin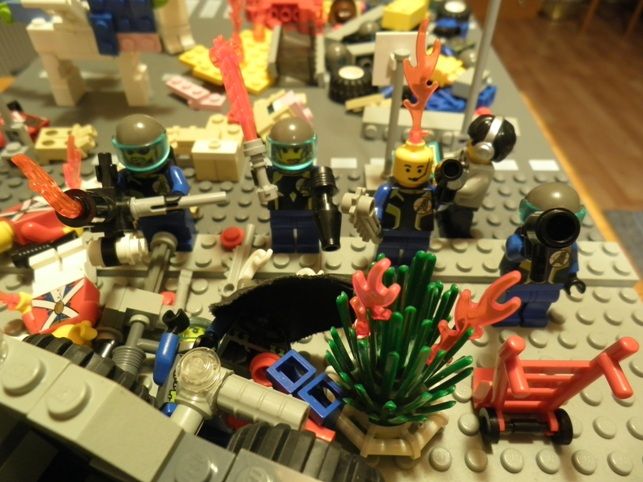 Raskolnikov's soldiers pick up some weapons. They are pretty pissed.
As they charge over the armored car, Stephen Weir triggers the car bomb.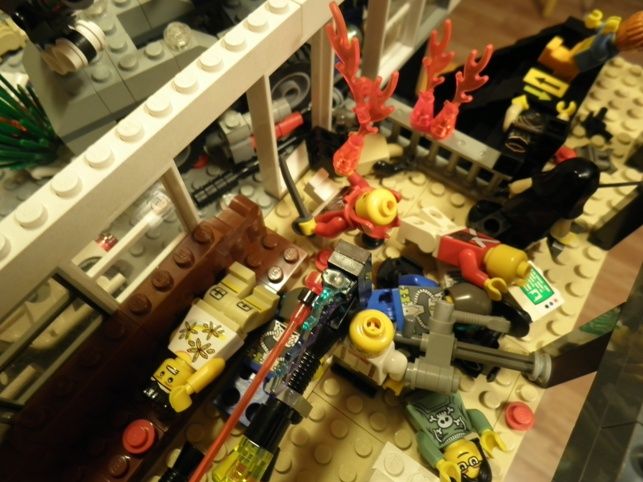 Due to a faulty wiring, the remote explodes instead of the car, killing one Britannian soldier plus the ex-soldier.
Then the Raskolnikovan soldiers charge Stephen.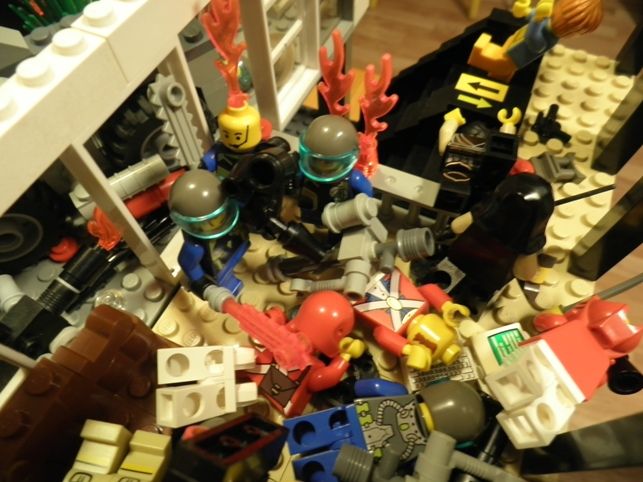 Fortunately he is redshirted out of the way, and his soldier is sawed apart instead.
My Little Pwnie
- Silverdream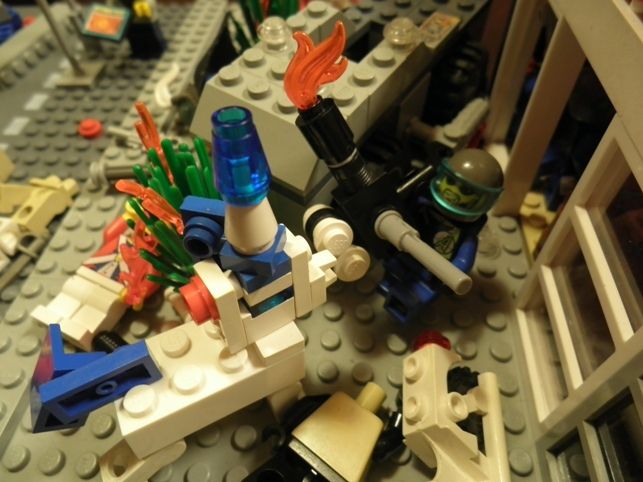 Scarcity runs up to a soldier and magically gives him a sense of fashion.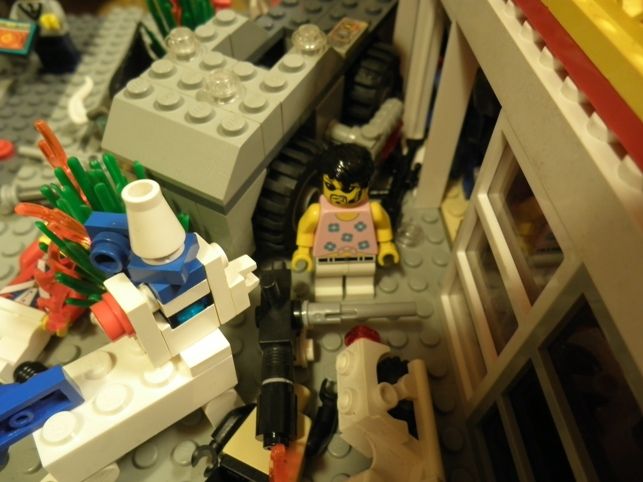 He becomes absolutely fabulous.
Princess Killestia flies up and explodes the heads of three people. Just like that.
Cult of BrikThulhu
- lawmaster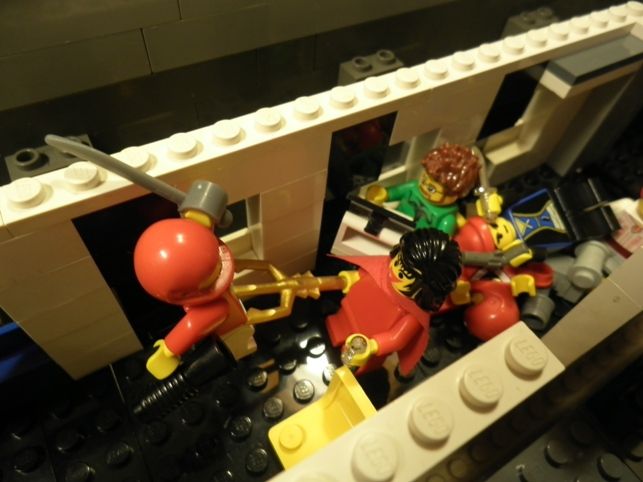 Lavinia Davis impales the soldier standing in the way of BrikThulhu's glory.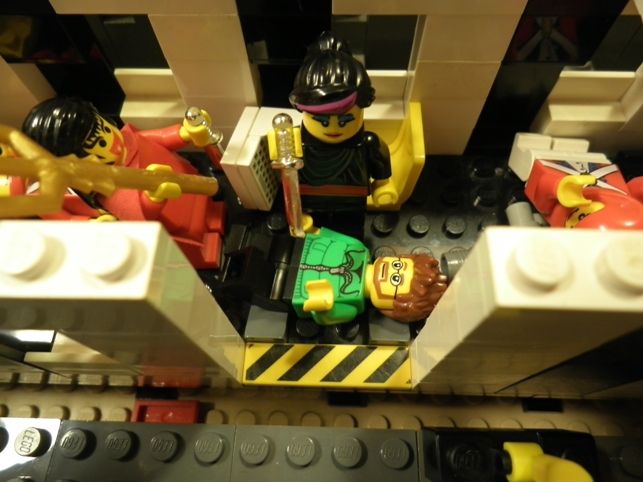 Then another cultist grabs the Inanimous member for a horrifying ritual.
"Iä Brikthulhu! We sacrifice this virgin to you! Grant us your blessings!"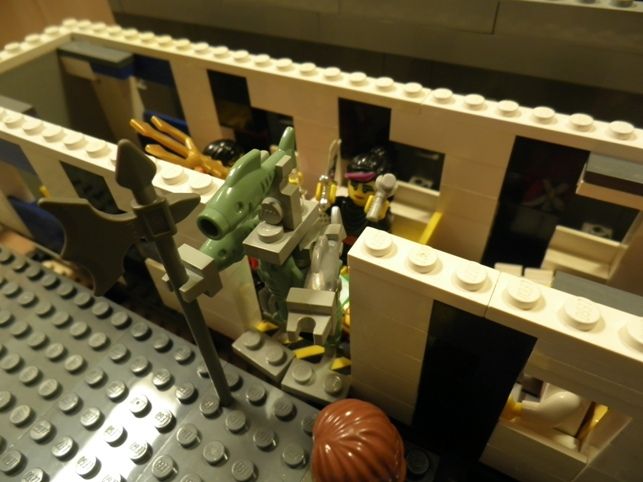 A dreadful Fish Demon is summoned!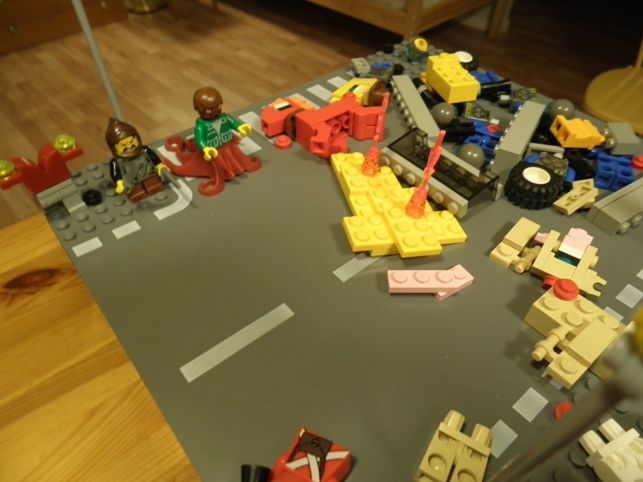 This cultist and his two demon buddies make it up to street level. Sadly nothing is in reach to kill.
Avokhan Empire
- mercury19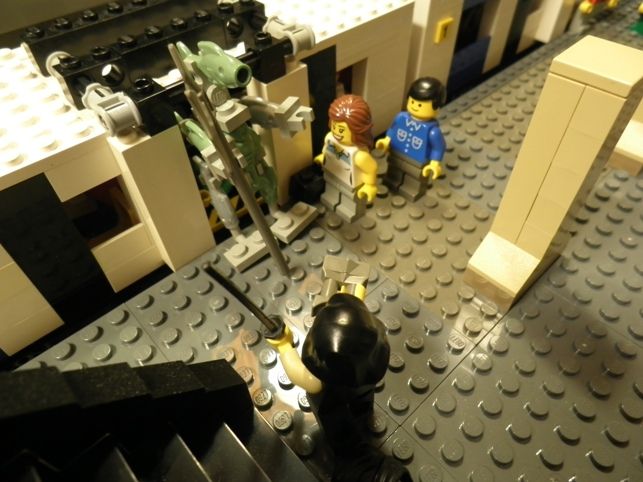 The Avokhan Tech Thief runs down to the tube and scans the train. This priceless Britannian teknologikal secret is about to be stolen!
Civilians
- Natalya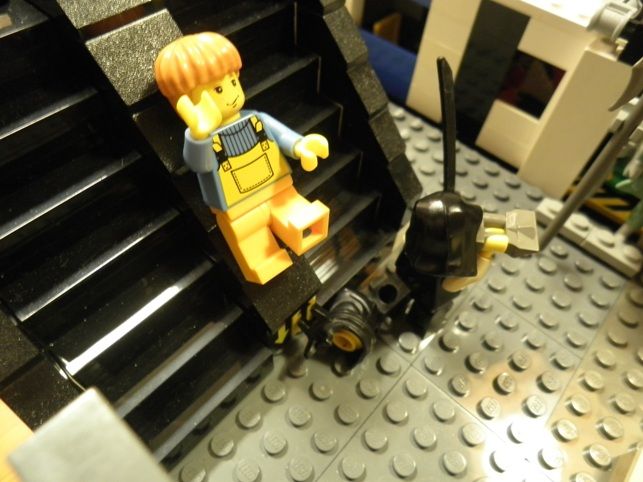 Ron is angry. He slides down the escalator to give the Inanimous hacker a piece of his mind.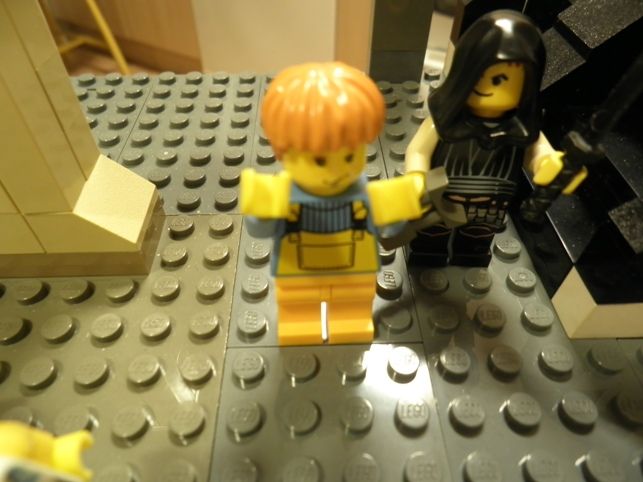 "OH MY GOD YOU FUCKING LOSER, I KNOW YOU HACK.
I'M GONNA TELL THE ADMIN ON YOU FEGGIT.
LEAVE NOW YOU FEGGIT, LEAVE, LEAVE, LEAVE BEFORE THE ADMIN BANS YOU."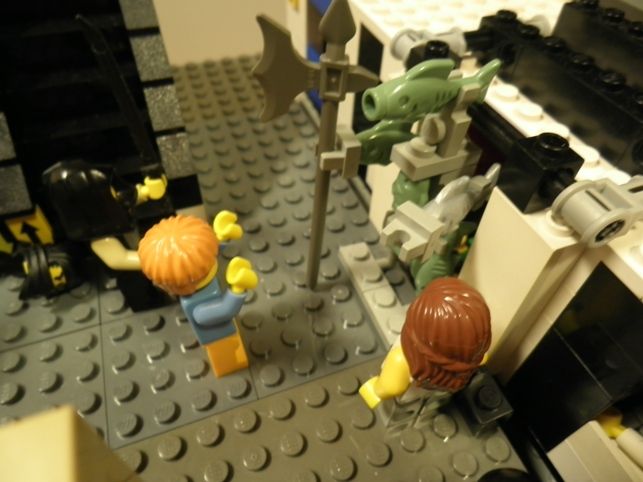 Oh, wait. That's not him.
The conductor picks up a cultist's pike and charges!
She misses everyone.
Turns out this girl is actually Andruid 18.
"I think it's time I finish this."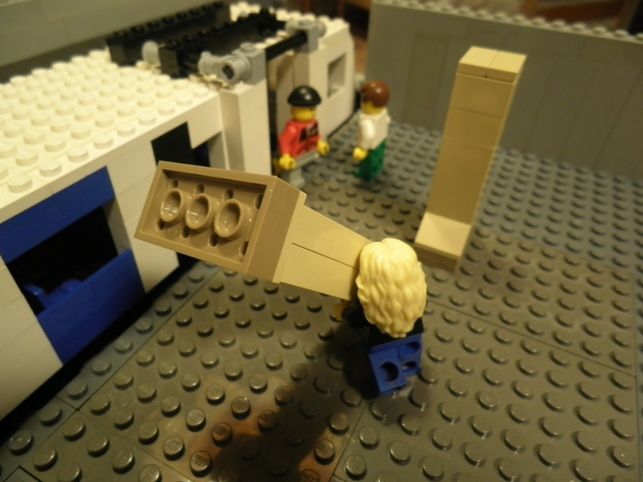 She breaks a pillar loose and attacks.
Two civilians die and another pillar is broken.
WIthout support, the whole street above caves in. Andruid 18 is crushed by the falling debris.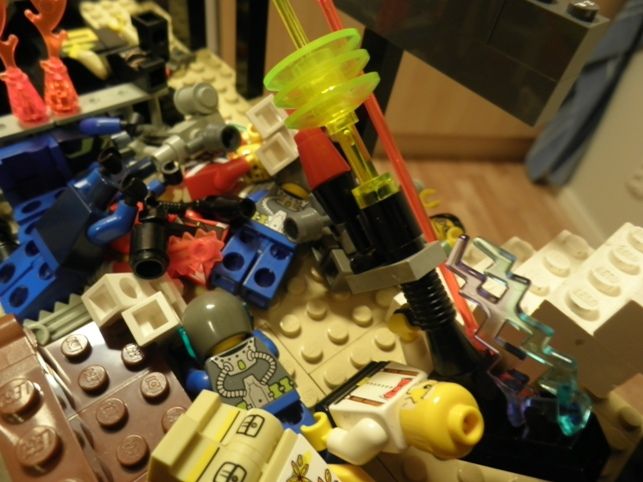 The Rocket Surgeon thought he heard someone on the roof, and fires!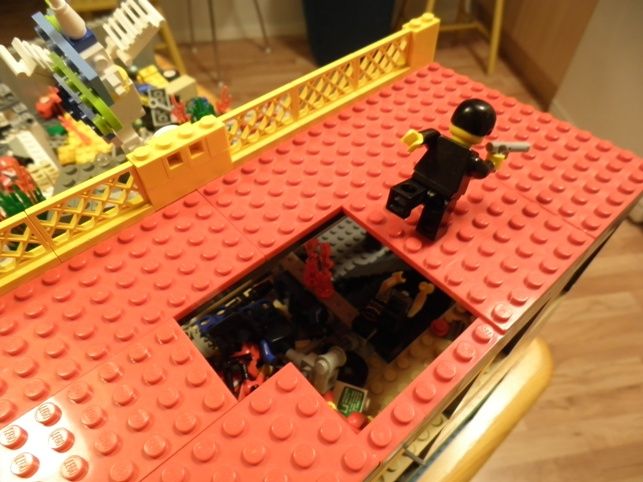 He blasts a hole in the ceiling, narrowly missing James Bonk.
James Bonk
- mgb519
James Bonk rappells down the hole...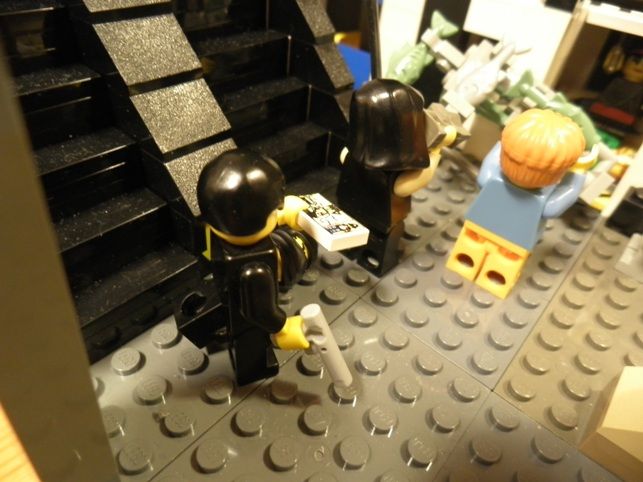 ...and heads to the tube, spotting the Avokhan spy. He takes out one of his trademark explosive autographed photos.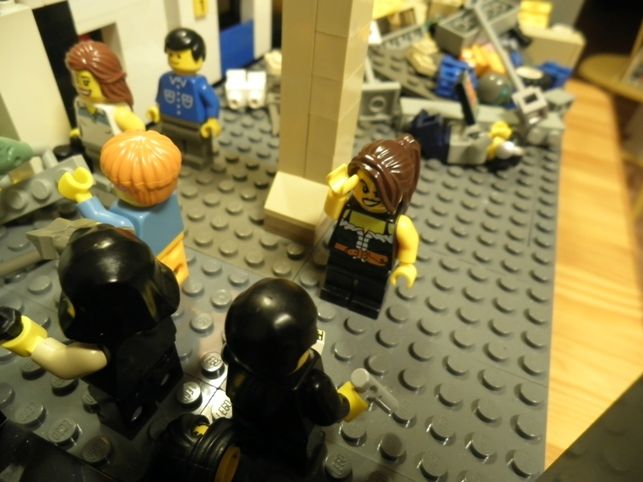 "Hey, is your name Bonk? James Bonk?"
The autograph was spotted by some probably completely trustworthy woman.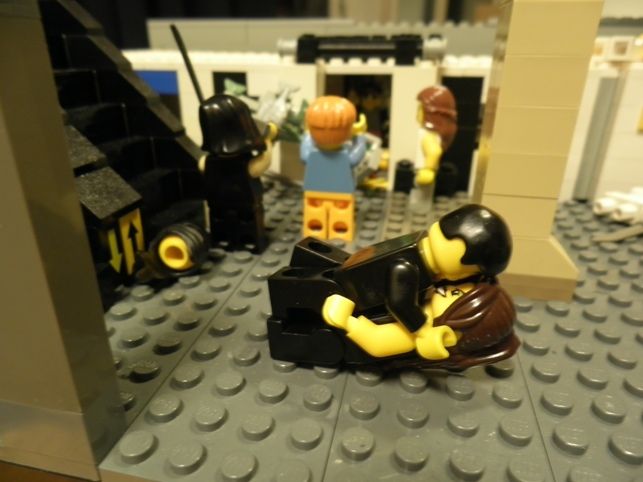 James Bonk has to give his fans what they want. The Avokhan will have to wait.
Faction stats
Britannian Empire
- Scratch
Kills: 10
Units left: 1/9
My Little Pwnie
- Silverdream
Kills: 12
Units left: 2/6
Cult of BrikThulhu
- lawmaster
Kills: 4
Units left: 6/5+3
Vergilius Raskolnikov
- darkpaladin
Kills: 4
Units left: 1/13
Civilians
- Natalya
Kills: 5
Units left: 8/15
Avokhan Empire
- mercury19
Kills: 0
Units left: 2/3+1
James Bonk
- mgb519
Kills: 0
Units left: 1/1
Overviews